A Florida homeowner is suing Zillow on the grounds that the real estate site wrongly appraised the value of her house, hindering her attempt to sell it, reports the Miami Herald. The lawsuit takes issue with Zillow's "zestimate" feature, which forecasts the market value for a home, based on public and user-submitted data. The litigant, a real estate lawyer named Barbara Andersen, claims that her townhouse is worth $626,000, but that the site pegs its value at $562,000, misleading potential buyers. 
Zillow, which publishes its "zestimates" for homes even when they aren't for sale says on its website that these listed values are not appraisals and should only be taken as a "starting point to determine a home's value." But some, like Andersen, argue that they still can do damage to a home's prospects by giving would-be buyers an inaccurate sense of value. 
Jonathan Miller of the appraisal firm Miller Samuel argues that the while Zillow does not claim to be offering appraisals, its forecasts appear accurate to consumers: "When you do a query, [a home's zestimate] comes out to the nearest dollar amount, which implies a precision that it does not possess." Furthermore, he adds, Zillow's reliance on public records can lead to significant variances in the zestimates. "It could be really accurate, slightly off, or really off, and the consumer can't tell," Millers says, depending on the quality of the record-keeping in their regions. 
Zillow may have a more widespread influence outside the city; here, many New Yorkers interested in buying, renting, or selling also have the option of using the NYC-specific StreetEasy (itself owned by Zillow), which provides figures within the context of what apartments sold or rented for in the past. 
For local properties on the market, Zillow's zestimates seem to both over and undervalue worth, based on a search of the service. The service notes that the median percentage error for its forecasts of home values in NYC is 5.2 percent, but that of the 4.9 million area homes it looks at, slightly less than half get zestimates that come within 5 percent of the sales price.
Douglas Yerman, a broker with the Level Group, points out that a five percent margin of error can add up to a major miscalculation, especially when a home's real value is $1 million (the median in Manhattan) or more. "They miss the mark most of the time," Yerman says.
See below for how this plays out in two sample listings: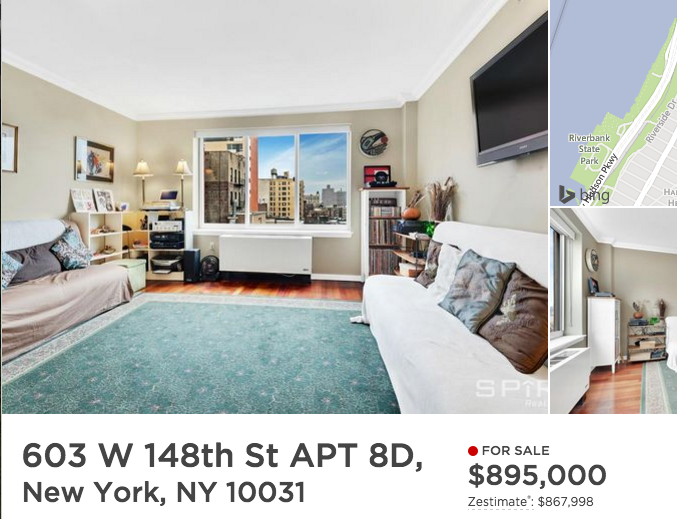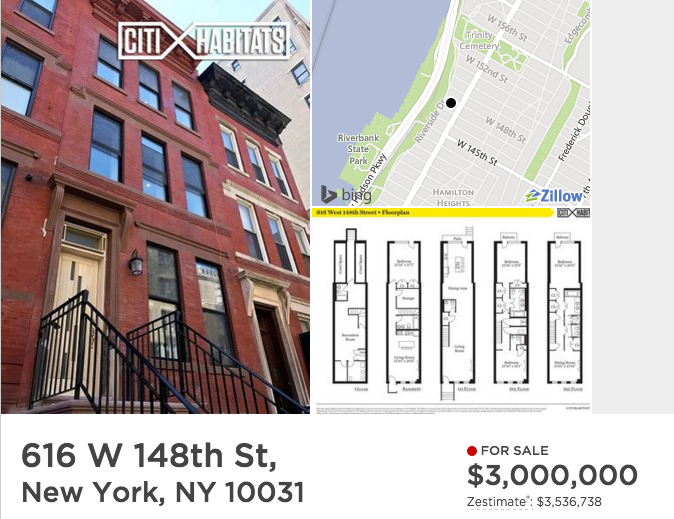 Miller attributes these discrepancies to NYC's recordkeeping. "Our public record is the weakest, in terms of accuracy and quality, of any housing market I cover in the U.S.," he says.
What does this mean for New Yorkers looking to sell their home? You may be better off going old-school, and consulting a real live human being rather than an algorithm. "There are good and not so good appraisers, but if you're really serious about understanding value to make an informed decision, find someone with local market knowledge," Miller says.
Yerman agrees, adding that the process of coming up with the right number for a sale is quite labor-intensive; when he gets a listing, he typically spends hours calculating the appropriate value for a home, based on what the market will bear. "An appraiser will go through a house, take photos, and check out other homes in the neighborhood. It can take over a week to actually get an appraisal," he says. "How Zillow manages to do this just by pushing a button is mind-boggling."  
Brick Underground articles occasionally include the expertise of, or information about, advertising partners when relevant to the story. We will never promote an advertiser's product without making the relationship clear to our readers.