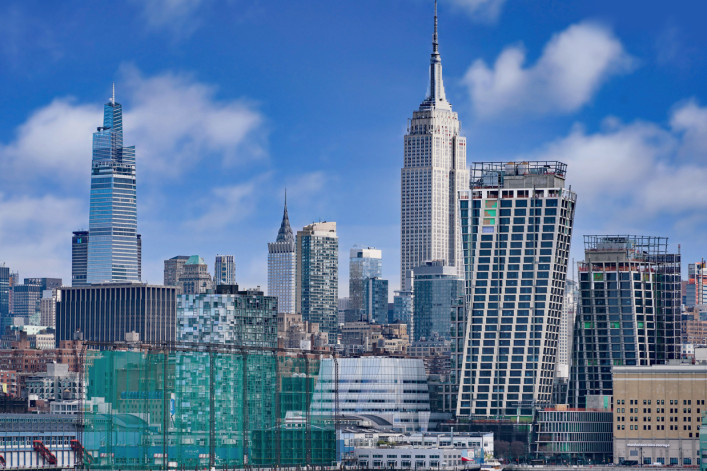 The New York City real estate market had a wild ride this past year: It came roaring back to life and switched to a seller's market after being at a near standstill in 2020, during the height of the pandemic.
The sales surge came with some record and near-record deals, as reflected in the top NYC closed sales of the year, compiled by real estate analytics firm UrbanDigs for the year to date ending December 9th.
Examining the top deals provides a snapshot of the NYC luxury market, says John Walkup, co-founder of UrbanDigs. That's because they "are a reflection not just of the surge in luxury sales this year, but the overall tastes and preferences of buyers at ultra-luxury price points," he says.
In Manhattan, that translates into large, new condos in and around Central Park, and townhouses in the Upper East Side historic district. In Brooklyn, where new developments do not yet command $10,000,000 listing prices, townhouses topped the list.
Walkup points out these are mostly most historic brownstone neighborhoods such as Brooklyn Heights, Boerum Hill, Cobble Hill.
"Looking forward, we would expect the top sales in 2022 to follow a similar distribution," he says.
Top Manhattan closed sales of 2021

CNBC reported in July that Alibaba co-founder Joe Tsai—who also owns the Brooklyn Nets—bought this new development condo, which has four bedrooms, six baths and nearly 6,000 square feet, part of a pair of transactions by Tsai totaling $157.5 million in the Robert A.M. Stern-designed super-tall building that fronts Central Park.
This condo deal, also four bedrooms, six baths and nearly 6,000 square feet, is the second part of Tsai's pair. The New York Times notes that Tsai's combined purchase is thought to be the third-most expensive home sold in the U.S. (His neighbor, the hedge funder Ken Griffin holds the record for the most expensive home ever bought: floors 51 to 51 at 220 Central Park South for $238 million in 2019.)
Stern's project includes an 18-story villa where this three-bedroom, four-bath condo was sold. There's an arcaded passage connecting the villa to the main tower, which wraps around the motor court, according to the architect's website.
The off-market deal for a 7,000-square-foot penthouse triplex near Central Park was the most expensive Manhattan co-op sale since 2015 and sold for $20 million more than the asking price, according to The Real Deal. Jacqui Safra, the financier and producer of several Woody Allen films, was the seller, Mansion Global reports.
Another deal in this condo tower beloved by billionaires: A four-bedroom, five-bath unit with 5,935 square feet closed in May, according to ACRIS.
A massive, 40-foot-wide renovated mansion with a salt water swimming pool, gym and a duplex screening room sold to an LLC for 25 percent off—it was last asking $79 million, as per the listing.
An office building converted into a single-family house with six bedrooms and 10 bathrooms was NYC's priciest townhouse deal of the year. The seller spent $20 million on the conversion of the 32-foot-wide limestone, which has a library, garden, rooftop terrace, gym and two elevators, according to The Real Deal.
The mansion that belonged to convicted sex offender and financier Jeffrey Epstein sold after his death to an unknown buyer, reports Curbed, noting that the fact it sold at all given its gruesome history seems remarkable—even with a $37 million discount.
The four-bedroom, three-bath Central Park Tower condo is nearly 8,000 square feet—and has a 2,000-square-foot terrace and an outdoor pool—sold with nearly a 50 percent price chop, The Real Deal notes. It was originally asking $95 million.
Celebrities like 443 Greenwich because of its discreet underground parking garage and presumably the new penthouse owner doesn't mind the elevator ride to the top floor—make that floors. The penthouse here is 12,000 square feet spread over three floors, according to Business Insider.
Top Brooklyn sales of 2021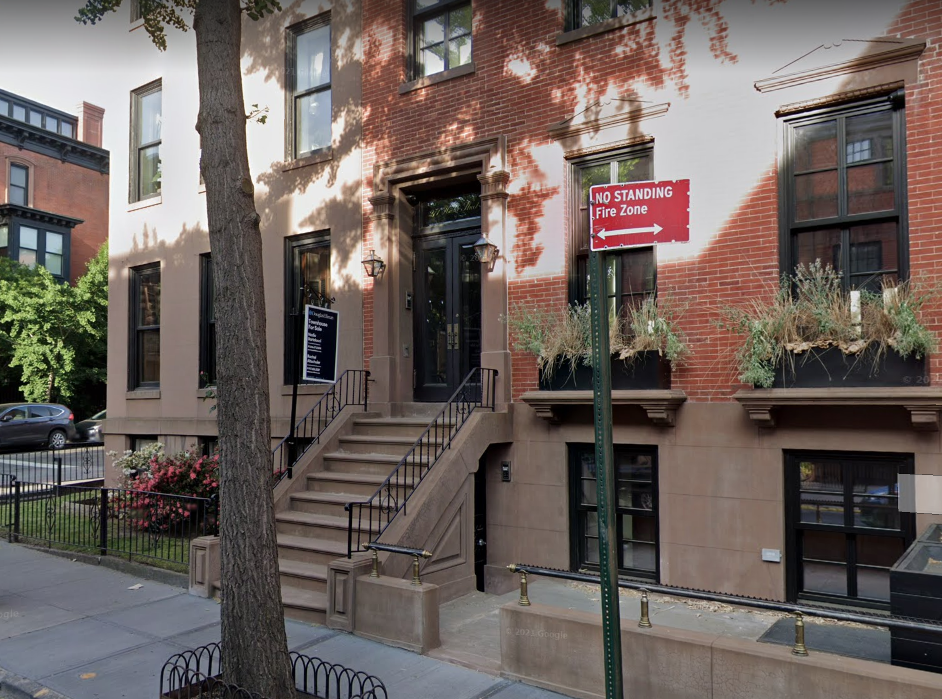 271 Hicks St., Brooklyn Heights, $12,750,000
This five-bedroom, seven-bath, 6,300-square-foot Greek Revival brownstone was updated to Passive House standards with triple-pane windows and filtered fresh air, according to the listing.
280 Hicks St., Brooklyn Heights, $12,000,000
You might not think a carriage house could fetch $12 million—but only if you didn't know the allure of Brooklyn Heights. Previously rundown and neglected at multiple auctions in the past—it found a buyer this year—after apparently getting a drop-dead gorgeous makeover [see photos] by the Urban Builders Group.
47 Sidney Pl., Brooklyn Heights, $10,350,000
The nearly 6,200-square-foot townhouse was gut renovated to Passive House standards, according to The Real Deal. In a testament to the strength of the market, the townhouse came very close to its last asking price of $10.995 million.
Not sure where Gravesend is? Brick can tell you that if you were dropped down in this South Brooklyn neighborhood near Sheepshead Bay you would have a hard time believing you were in New York City: Houses in this neighborhood are enormous, many with striking Spanish-tiled roofs and landscaped yards (like this one). This house may have been bought for redevelopment, UrbanDigs notes.
This Queen Anne brownstone built for one of the Pfizer co-founders (how's that for 2021 synchronicity) spent years on the market before finding a taker in June, according to Brownstoner. It's been a restored but still has lots of period charm, judging by the listing photos of ornate plaster ceilings, inlaid flooring, and elaborate chandeliers.
Back to Gravesend again for an off-market deal: This time for a house on a corner lot not far from Ocean Parkway. The buyer is real estate developer Thor Equities, according to ACRIS—so this property could back on the market with an upgrade in the future.
This 6,500-square-foot townhouse is new construction and has a two-car garage and private elevator as well as six bedrooms, five bathrooms, and three terraces. There's a separate garden level guest apartment too.
This condo is in a new, 409-foot tower that will also be home to a STEM research center and new public library (the tower is rising on the site of the former Brooklyn Heights Library). There will be lots of upscale amenities here, including a 2,000-square-foot fitness center with Peloton bikes (Hey! Mr. Big lives!)
This Italianate-style townhouse with seven bedrooms and classic period details also has an enormous 25-by-100-foot lot with a garden and gate parking. It was asking $12.8 million in May.
Three condos were combined to create this five-bedroom duplex, Brownstoner notes. It has three balconies with views of the Manhattan skyline.
Brick Underground articles occasionally include the expertise of, or information about, advertising partners when relevant to the story. We will never promote an advertiser's product without making the relationship clear to our readers.