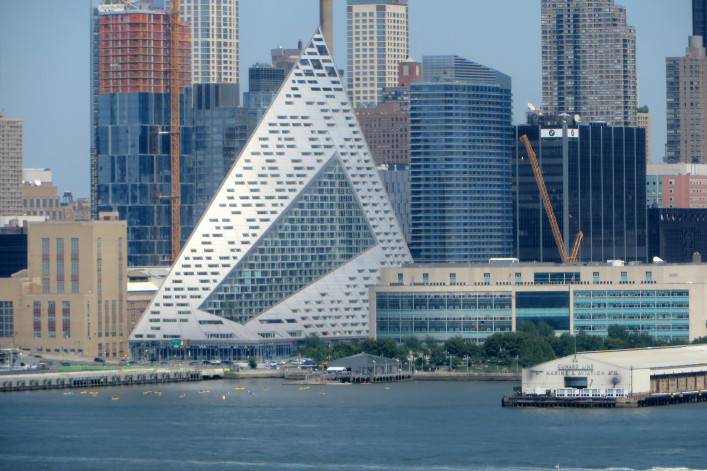 We're 10 years on since the Wall Street giant Lehman Brothers collapsed which, along with the housing bubble bursting, sparked the 2008 financial crisis. How does the New York City real estate market look a decade later? Pretty good—at least if you purchased after the crash, according to a new StreetEasy report.
About 463,000 apartments and houses have been bought and then sold in the last 10 years in NYC, and 80 percent of those sellers recorded at least a 10 percent gain, earning a median cumulative return of $163,000, or 33 percent of their original purchase price. The report states that the typical gain on a median-priced property purchased before the downturn was $60,000.
Not surprisingly, those who bought after the market bottomed out saw better returns than those who bought at the peak. For those who purchased between September 2006 and September 2008 and sold after the market started its recovery, the median annual return was 1.7 percent. That compares to 7.5 percent per year for those who bought and sold after the collapse.
While those numbers are good for people who timed the market well, they're less than the S&P 500 returns, which went from a low of $873 in February 2009 to $2,749 in February 2018, for a nine-year compound annual growth rate of 13.59 percent. 
Still, during this time, a steady demand for new housing drove prices up 28.5 percent from their crisis low at an average pace of 3.8 percent per year, according to the report. It also spurred new development. Combined, they have increased the total market value of NYC properties by $217 billion, according to the NYC Department of Finance.
But the market appears to be leveling off. Even though StreetEasy reported that the number of homes listed for sale during the second quarter of 2018 hit its highest level since the recovery—and sellers who purchased after the crisis listed their properties for 41 percent above their purchase price—prices in Manhattan and Brooklyn fell during the second quarter.
"Homeownership can make sense for those able to commit to the city over the long term, and for those able to reap the rewards of various tax benefits and the ability to borrow against the value of a home," says Grant Long, StreetEasy's senior economist. "But with the inventory of for-sale homes now growing, and with prices near record highs, it's more important than ever for New Yorkers to carefully consider whether ownership is right for them, especially if a substantial return on investment is a major factor in their decision."
As of late August, only 11 percent of the units purchased since the collapse and listed in the second quarter had sold. Those that did earned an average of 29 percent, or 5 percent per year. Half sold for below their initial asking price.
StreetEasy looked at transactions reported by the NYC Department of Finance via its NYC Price Index for the period from Sept. 15, 2008 (the day Lehman Brothers filed for bankruptcy) until September 2018.
Brick Underground articles occasionally include the expertise of, or information about, advertising partners when relevant to the story. We will never promote an advertiser's product without making the relationship clear to our readers.