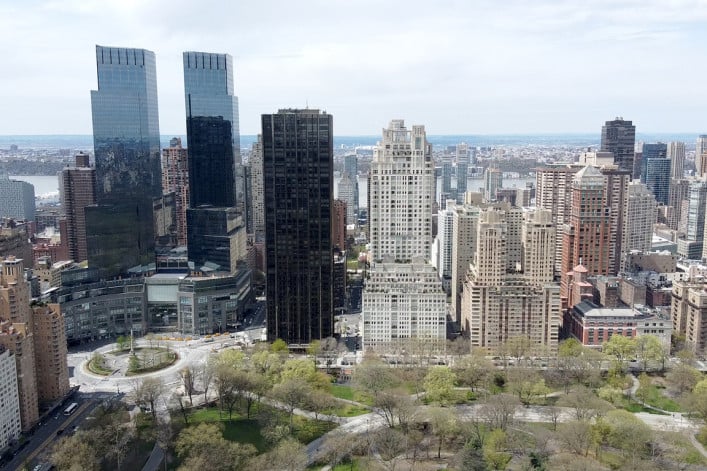 Many New York City sellers are coming back to market and finding themselves in unfamiliar territory. Comps are scarce and buyers are just starting to come around to kick the tires—making pricing difficult.
It's a strange time to be selling your apartment or house, to be sure. New York City's nearly three-month shutdown prevented buyers from seeing listings in person, which effectively wiped the spring sales market off the calendar. Even though in-person showings have just resumed, signed contracts remain depressed and many buyers are in a holding pattern—particularly families who do not know if NYC classrooms will reopen in the fall.
Gill Chowdhury, a broker at Warburg Realty, says the name of the game for sellers is anticipation.
"Real estate is like hockey," he says. "It's not about playing the puck where it is. It's about playing the puck where it's going to be."
To help sellers navigate pandemic pricing, Brick Underground rounded up the best advice from brokers on how to set discounts and push back against buyers who expect a price cut "just because." They also explain when it makes more sense to stay on the sidelines.
Don't bid against yourself
For sellers who had their properties on the market throughout the shutdown, a decision by StreetEasy and listing sites affiliated with the Real Estate Board of New York's RLS network to freeze days-on-market counters eliminated any potential stigma of having a property linger for months.
As a result, buyers don't know how long properties have been on the market, or if they are new. For that reason, it's not necessary to take a deep discount off the price right off the bat, brokers say.
"The specific advice I'm giving sellers is to move pricing down slightly, say 1 or 2 percent from where the price was pre-pandemic," Chowdhury says.
"To drop the price any further is essentially bidding against yourself," he says. "It's prudent to instead let the market give you the real-time data that is otherwise unavailable, so you can see if you are priced appropriately or if a steeper discount is required."
Push back against buyers' expectations
Christopher Totaro, an agent at Warburg Realty, points out there's not enough closed sales to provide data points. There is only the buyer perception that "things should cost less now," he says. Until that data is available, he recommends pricing as if it was January 2020. "If a seller doesn't have the ability to stay in the market and wants to be done quickly then I would advise a 3 percent to 5 percent reduction from market price," Totaro says.
He also suggests a strategy for pushing back against buyers' expectations.
"If lowball offers come in, my response to the buyer's agent or the buyer is 'What are you basing you comparatives off of and please share your data with me' or 'I used the data that is available to price the unit and if you think it is worth less then please show me how you arrived at that number,'" Totaro says.
"Ultimately, the market will set the final price. We don't know the market so let's use what we do know. I also share that I closed deals during shelter-in-place and only one deal had a discount and that was 3 percent," he says.
Similarly, Ravi Kantha, partner and director of Brooklyn sales at Leslie J. Garfield, says he's telling sellers that it's too early to see the impact of the pandemic and current economic conditions on pricing.
During the shutdown, he says, "Most deals that we got done were within 3 percent to 7 percent of pre-shutdown pricing. They were mostly holdover deals, with buyers who had toured prior to the shutdown."
Now, he says, "There is definitely pent up demand. My phone and inbox are lighting up much more than I thought they would. But the question is, how does the uncertainty of Covid-19 balance against that pent-up demand?
Anticipate 'the Covid discount'
Michael Chadwick, an agent at Corcoran, is advising prospective sellers to expect buyers to come in with significantly lower offers because of current market conditions. 
"Everyone's looking for that 'Covid discount,' and sometimes buyers are unrealistic with their expectations," he says. "That being said, sellers shouldn't price too high. We need to get people's attention and then negotiate."
Sellers who have had listings on the market for several weeks should try to be patient, he says. "I'd tell them to see what the coming days and weeks bring. As we get back to in-person showings, with the appropriate safety precautions, traffic to their property may increase. We just hit the 'restart' button, so the market is in a period of transition," Chadwick says. 
"If after a few weeks, there is still limited activity, it's time to take another look at how it compares to what's currently available and what's sold or in contract recently , and consider lowering the price. The market will speak for itself." he says.
Don't sell if you don't have to
It's somewhat unusual for brokers to recommend not selling but that's where we are in NYC real estate 2020, and that's the advice Sheila Trichter, a broker at Warburg Realty, gave to two of her clients.
"I have two clients with beautiful apartments who would like to sell but they don't have to sell," she says. Both bought at the height of the market in 2015 and both have other homes. Neither wants to lose any money on a sale now.
"My advice is to wait and see where the market goes, perhaps after the election, before listing. I have told both of them that if they were to sell now, they would not get what they paid in 2015," she says. 
Kantha is saying the same thing to his clients. "Frankly, we are also telling sellers who do not need to sell, that they should wait. Why enter a market in flux if you don't have to? Bottom line is that NYC will recover, and it will always be NYC. Pricing will come back, so if you can be patient, you should do it."
Brick Underground articles occasionally include the expertise of, or information about, advertising partners when relevant to the story. We will never promote an advertiser's product without making the relationship clear to our readers.