Park Slope is expensive because a lot of people want to live there. The restaurants and shops are plentiful, as are the yoga options, the schools are highly rated, and the F train, well, let's not get into that. Real estate in the neighborhood is so pricey that a broker recently advised our readers not to buy an apartment there because the market "is completely over-saturated," and that people are choosing it "even over Manhattan."
Fireplace aside, this two bedroom, two bath condo apartment in a small walkup building isn't particularly distinctive, and it's listed for rent for five dollars short of four grand a month. But it's right in the center of the action, on Garfield Place between Sixth and Seventh avenues. That's within the coveted Park Slope Food Coop walking zone, meaning you can get door to door shopping cart return service as a coop member, and you can also eat and drink and manicure your way along Seventh Avenue any day of the week. The apartment is an 8-12 minute walk from the F, G, R, Q, B, 2, and 3 trains, which isn't great, but isn't terrible either.
So is it worth it? 
As always when weighing New York City apartment listings, we turn to our Take It Or Leave It experts: myself, Constantine Valhouli, founder of real estate research and analytics firm NeighborhoodX, and freelance writer Lambeth Hochwald. But first, here are some more photos.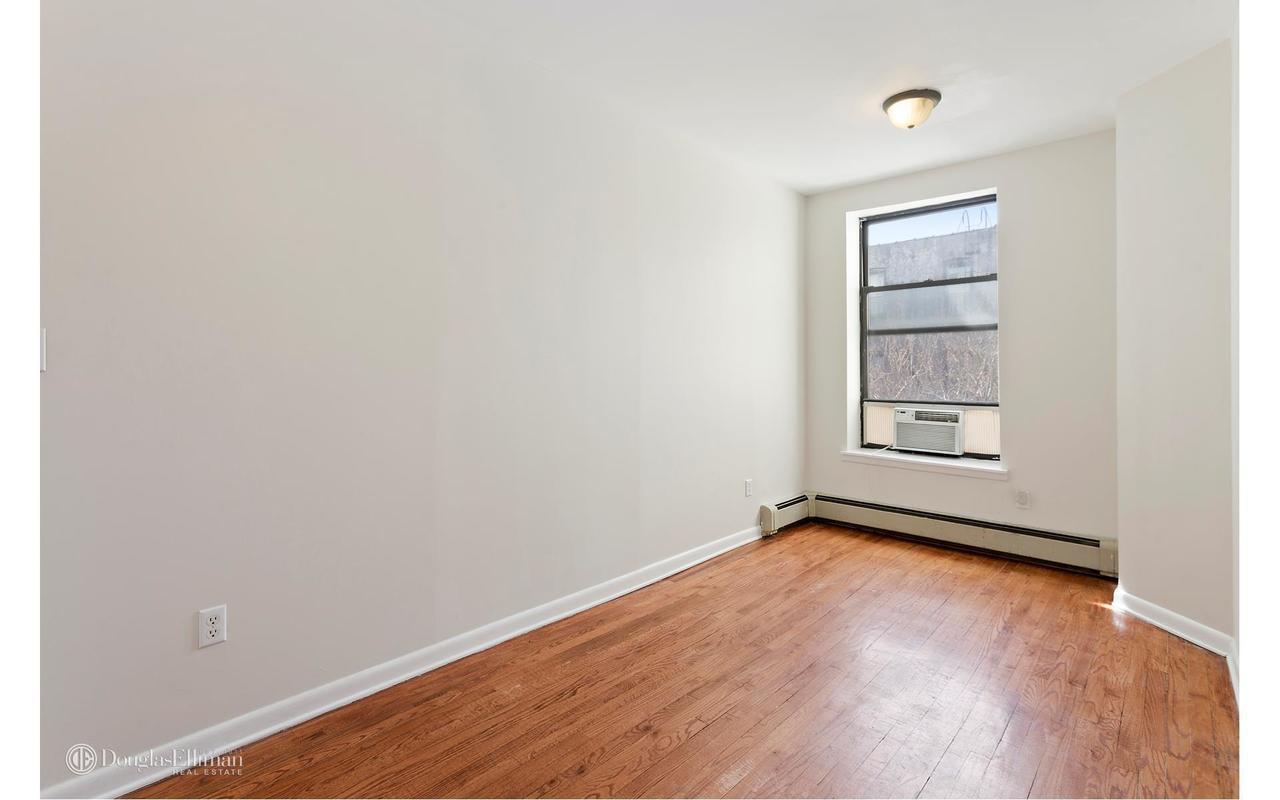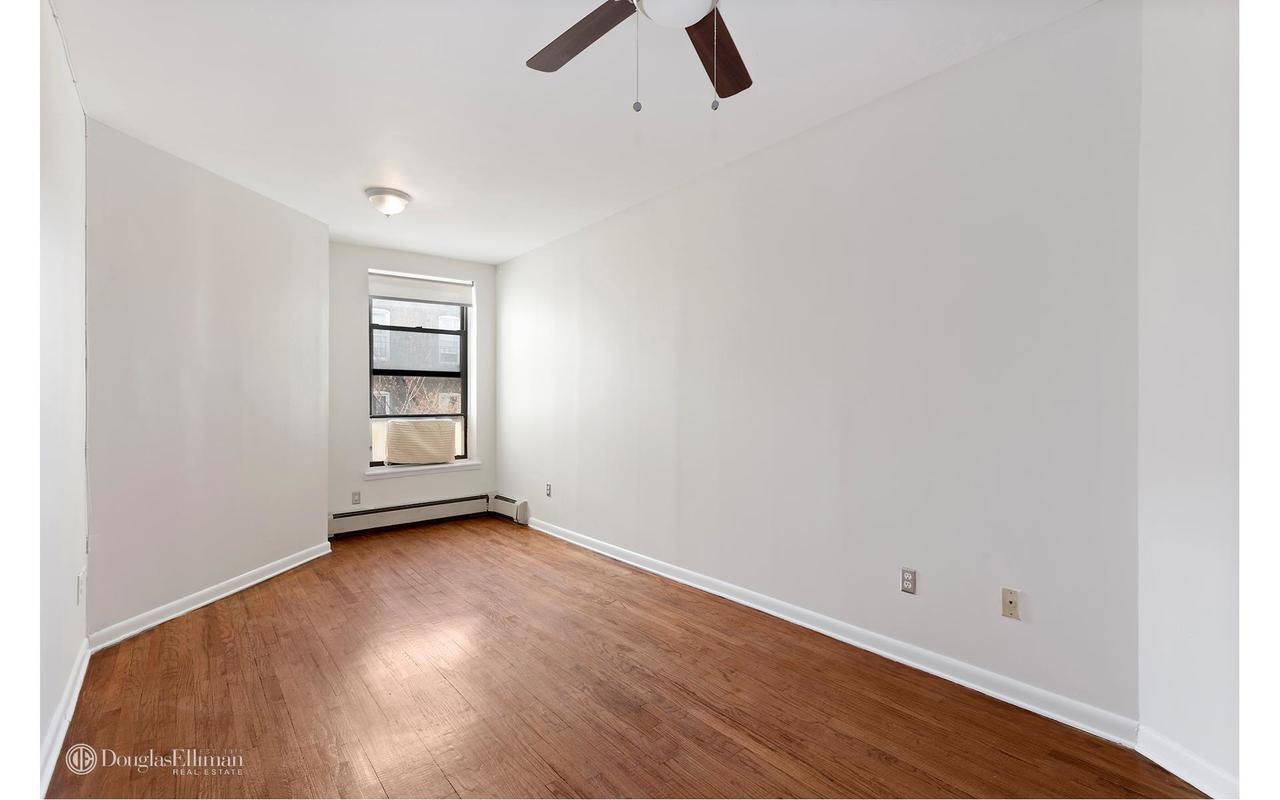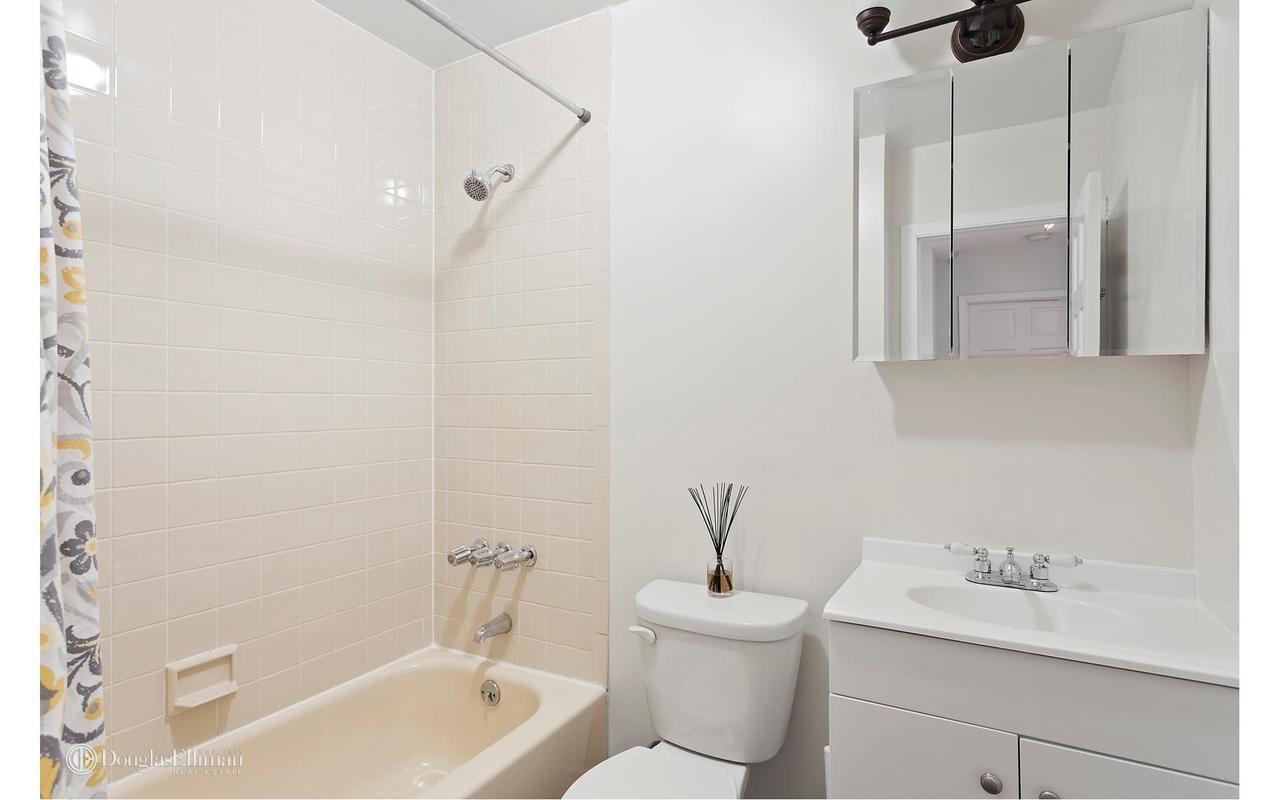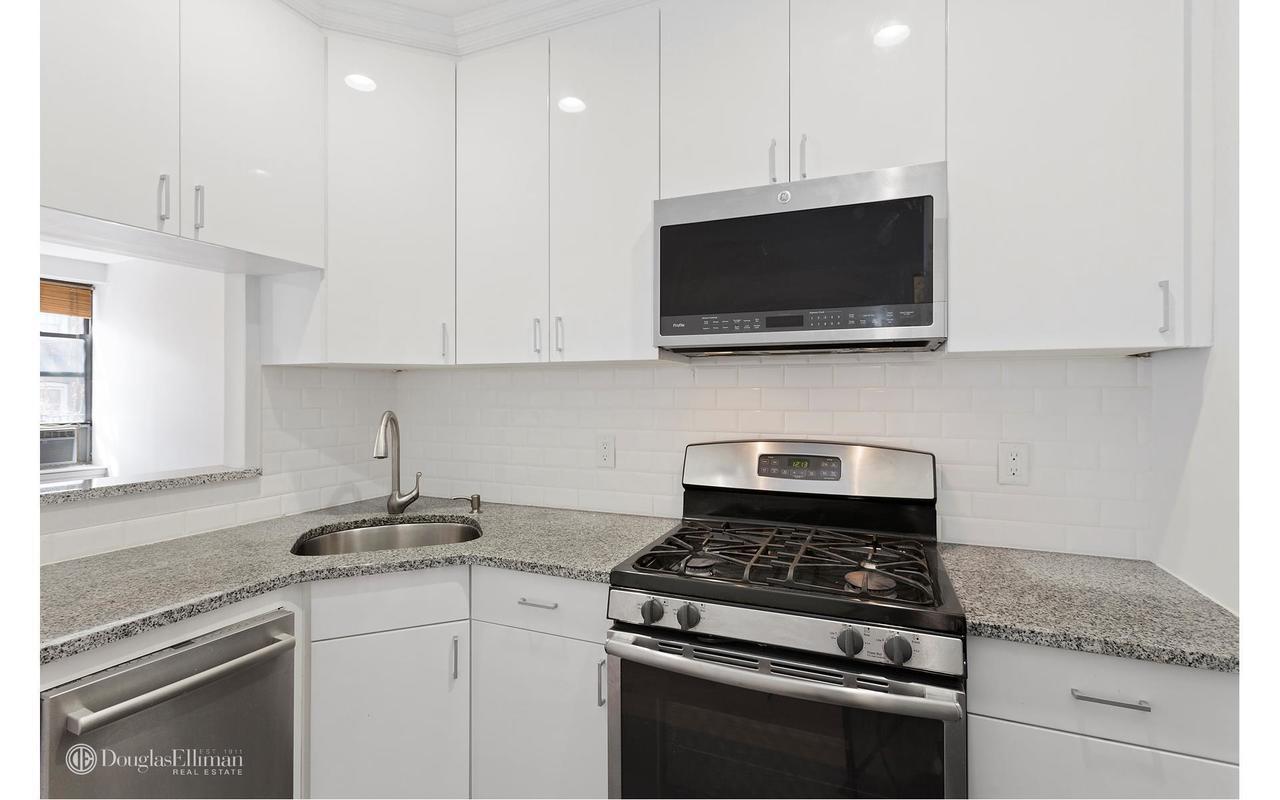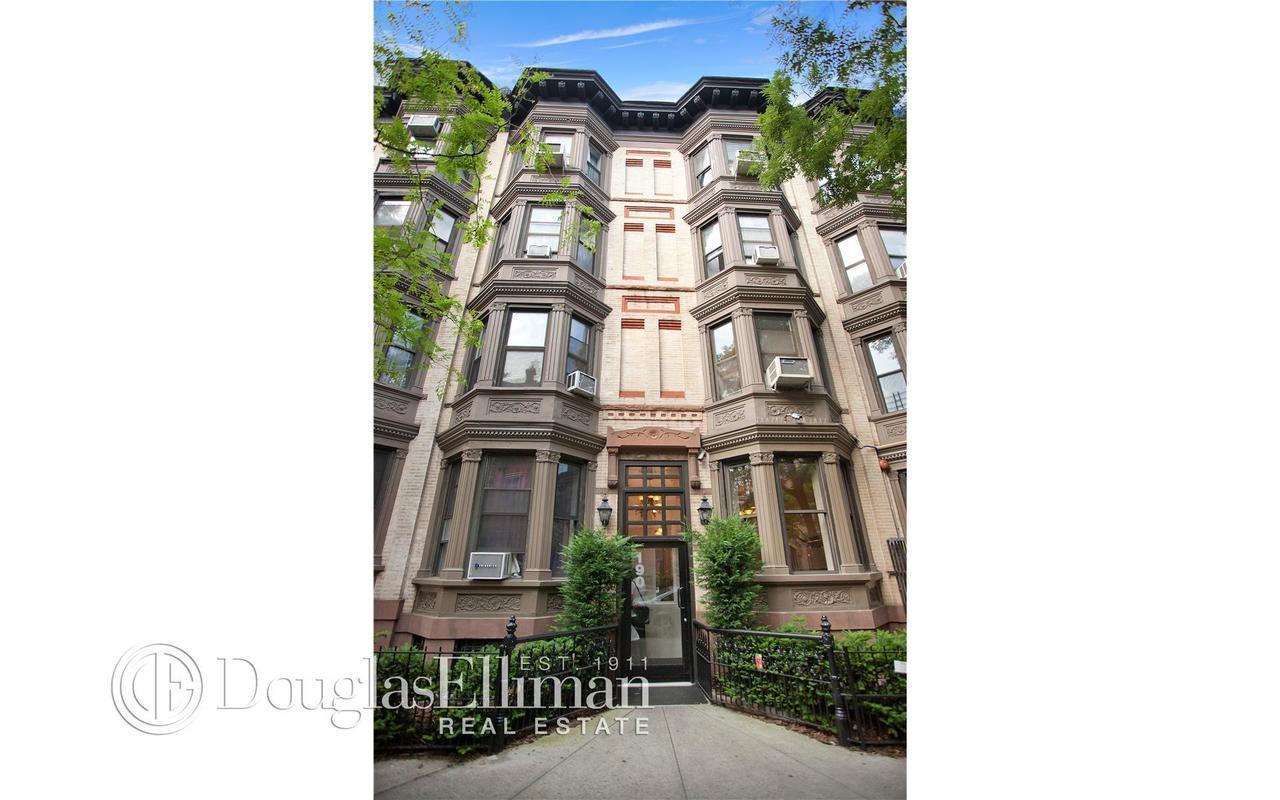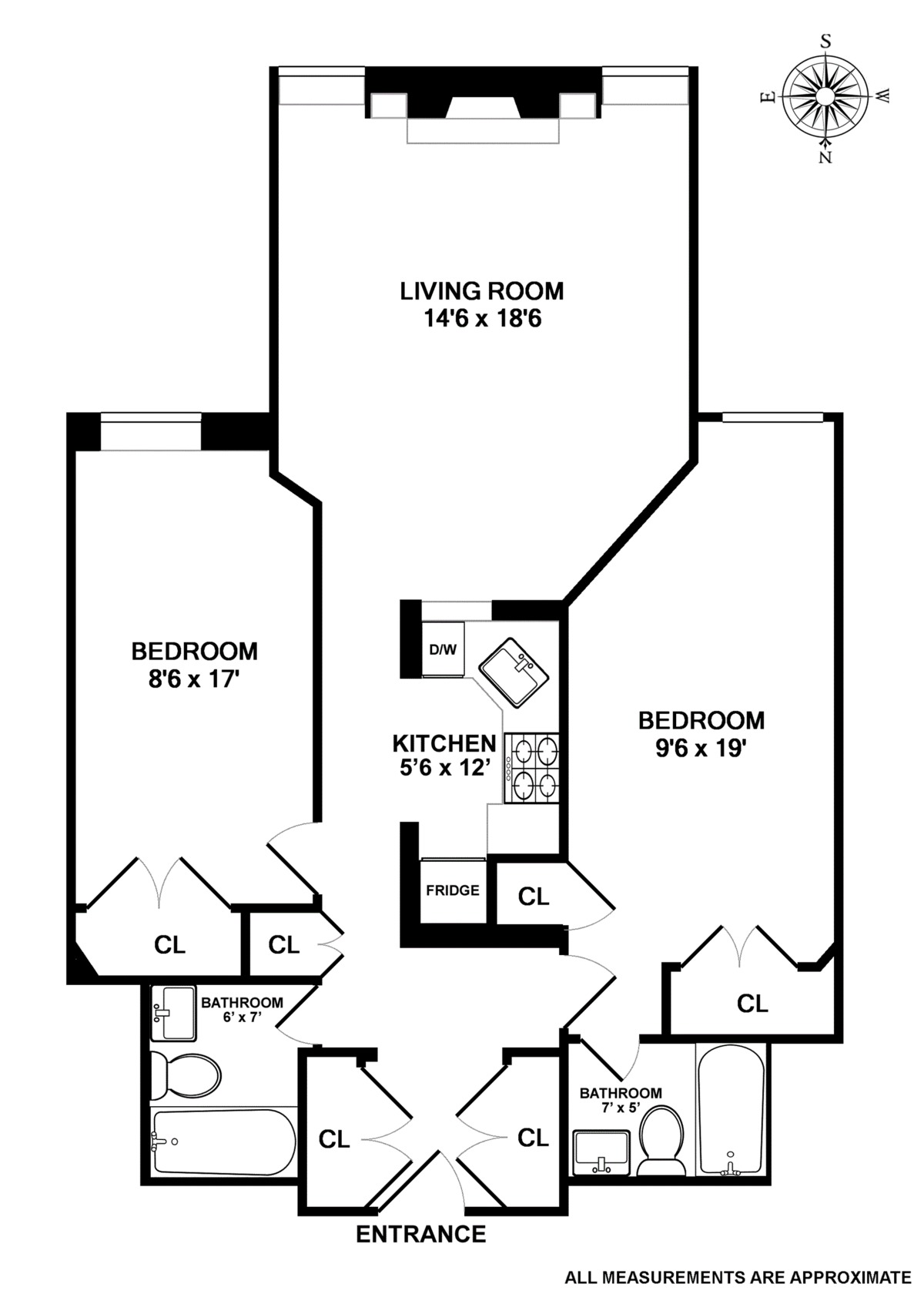 Pros and cons
"The bedrooms, kitchen, and bathrooms are fairly small. On the other hand, there are two bathrooms, so who cares how big they are? Also, the kitchen has a lot of cabinets for its size, and a little pass-through opening to keep you from getting claustrophobic. The rooms look like they get decent light thanks to Park Slope's low-rise zoning. In-building laundry and a dishwasher are also bonuses. The price is high, and above all you're paying for location here. It would be nice to be able to walk to the co-op, but I'm not sure it's thousands of dollars a month nice."—Nathan Tempey
"Pros: Wood-burning fireplace. And it's a two bed/two bath apartment. Dr. Ruth has often advised that the secret to a happy relationship is trust, respect, and separate bathrooms. Cons: $4,000 a month. Or about 6,000 pre-tax dollars a month. Or about $72,000 pretax dollars a year before you've paid your electrical or cable bills."—Constantine Valhouli
"Ah, Park Slope, and oh, incredible detailing like hardwood floors and exposed brick. I adore this quaint two bed, two bath and its efficient kitchen. The main thing that bothers me: It's almost $4,000 a month with zero amenities, and there's going to be hefty broker's fee to pay for."—Lambeth Hochwald
​​​​​​​Who it's perfect for
"A family of school-age kids trying to establish residency in the neighborhood to get them into a Park Slope public school and then move out, enrollment intact."—Nathan
"Anyone who digs working fireplaces."—Constantine
"A family eager to enroll the kids in Park Slope public schools."—Constantine
Take it or leave it?
LEAVE IT. "Unless you've decided you have to establish a foothold in Park Slope, this fits your budget, and you're not seeing better options."—Nathan
TAKE IT. "Put aside $72,000 of your pretax dollars to enjoy some classic Brooklyn."—Constantine
TAKE IT. "Provided you like the way the condo board is run."—Lambeth
Brick Underground articles occasionally include the expertise of, or information about, advertising partners when relevant to the story. We will never promote an advertiser's product without making the relationship clear to our readers.