What this Beaux Art studio on the Upper West Side lacks in terms of fancy amenities it makes up for it in prewar detail and lots of character. 
Check it out: the apartment, 311 West 107 St., #4, is in a 1926 building and has an ornamental plaster ceiling and an impressive fireplace—a carved mantelpiece, with a mirror, plus more ornamental plasterwork on top of that. There are two large windows and handsome wood floors.
The downsides: The kitchen is separate but also old, although the listing says it will have a new fridge and countertop. The bath is really old looking, and in need of an update. No laundry here—it's "around the corner," and there's a part-time private security guard patrolling the block—which would indicate safety concerns about the area.
On the positive side: The asking rent of $2,225 is lower than the median asking rent for studios on the UWS ($2,450) and the landlord is offering a two-year lease.
The apartment is half a block from Riverside Park, two blocks from the 1 train. It is several blocks from St. John the Divine, Columbia University, Barnard College, and Central Park.
What do you think? Could you here in Beaux Arts splendor and forgo having laundry in the basement?
As always, when weighing New York City apartment listings, we turn to our Take It Or Leave It experts: Constantine Valhouli, founder of real estate research and analytics firm NeighborhoodX, freelance writer Lambeth Hochwald, and myself.
But first, here are more pictures of the place and the amenities.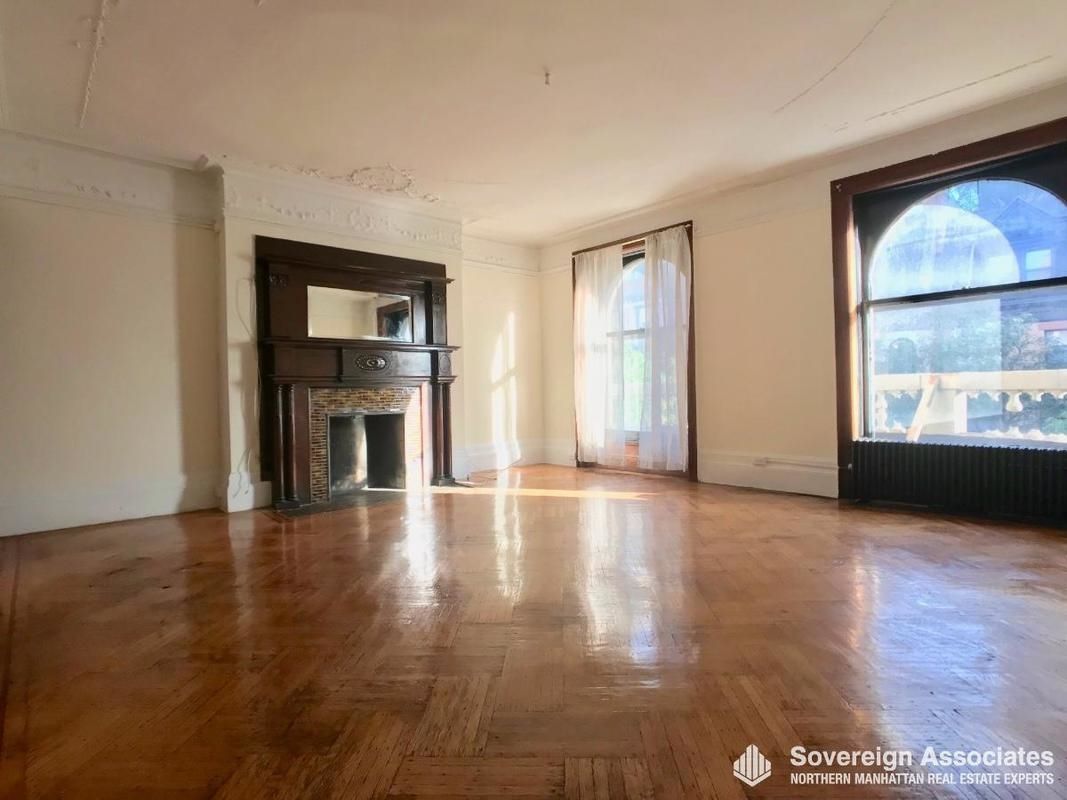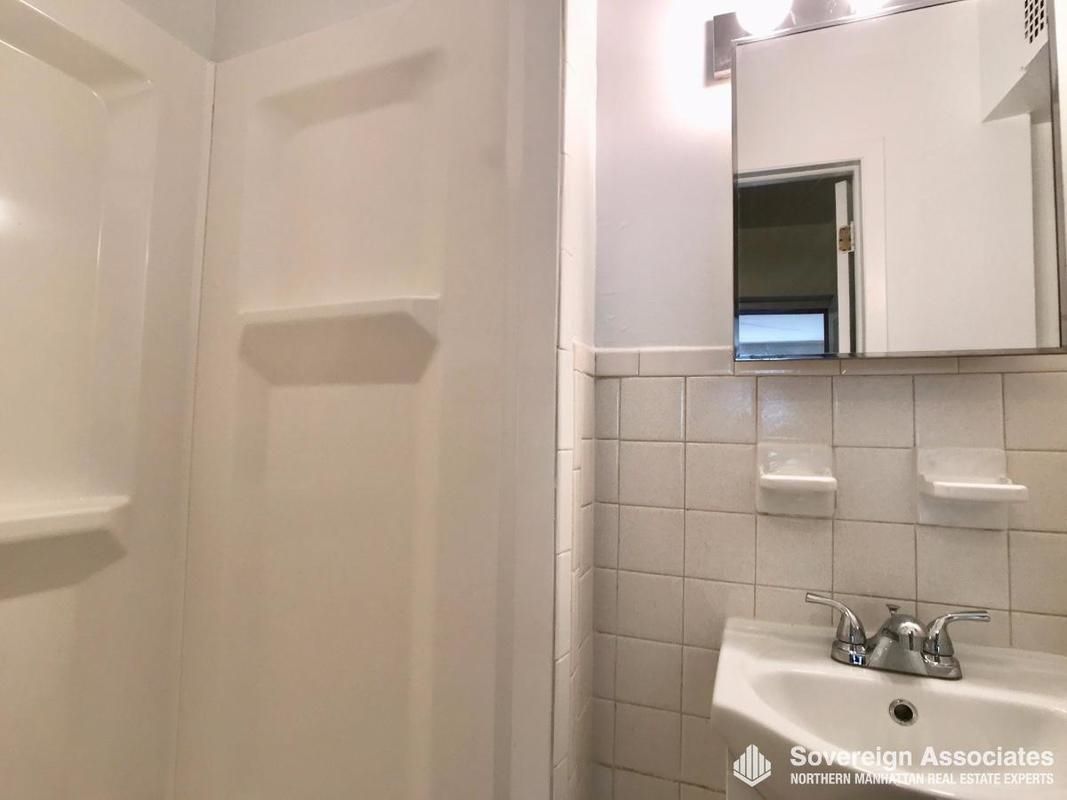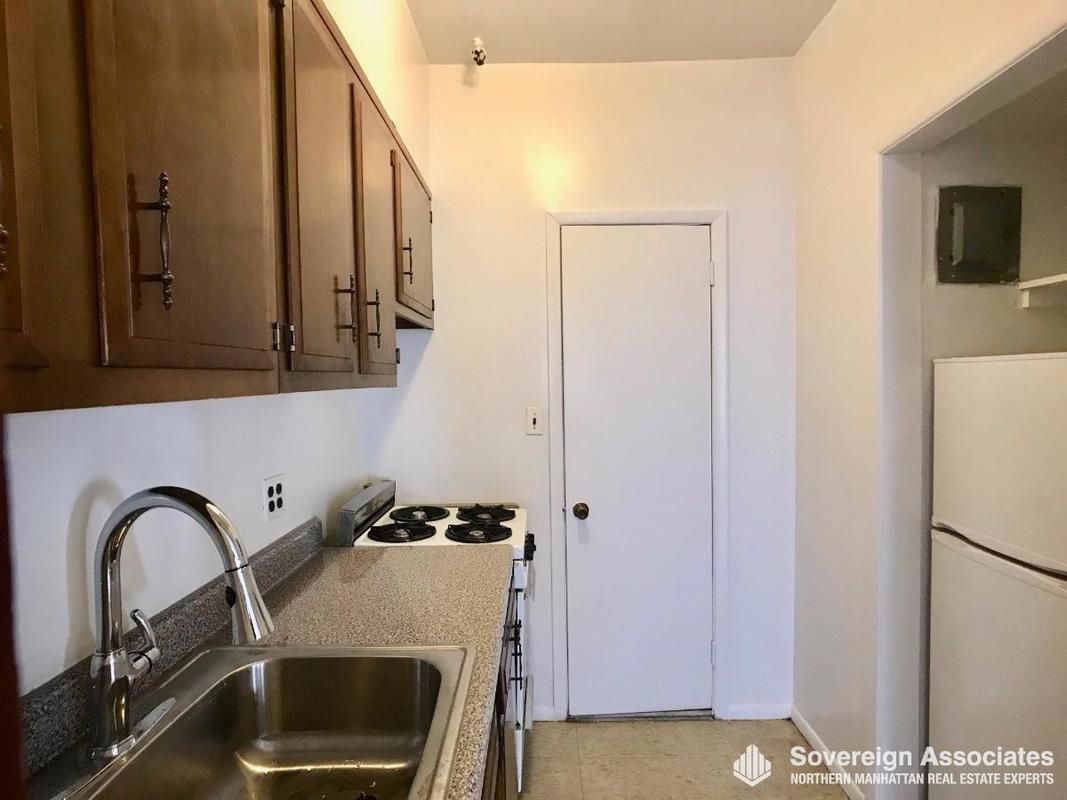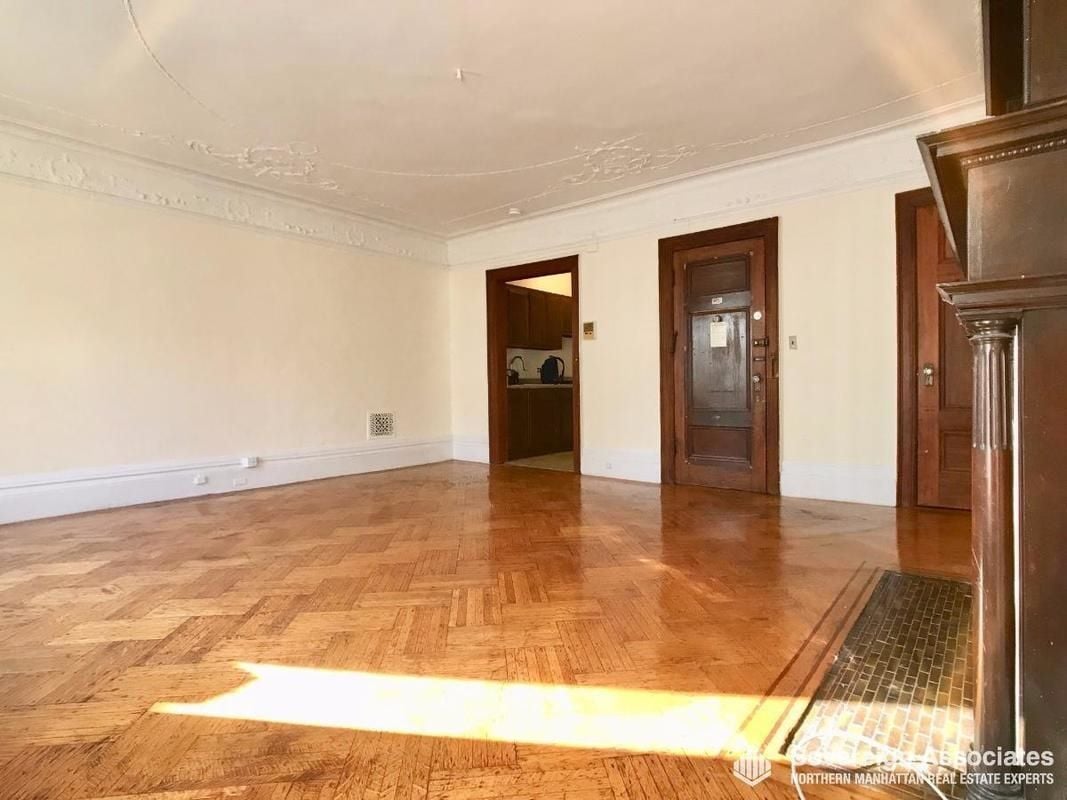 Pros and cons 
"Why do I get a "When Harry Met Sally" vibe when I look at photos of this Upper West Side studio? It's got so many nice details but is ornamental plasterwork enough of a justification for a sad, sad kitchen that looks like it hasn't been updated since AOL was first a thing? Also, holy walkup. I'm very worried that there too many stairs,  and without laundry, we're talking lots of cardio just to haul everything to the Laundromat." —Lambeth Hochwald
"Four hundred square feet is almost civilized for a studio. I used to complain about the size of my first apartment in the city (320 square feet) until I realized that some of the new micro-apartments start at 250 square feet. For context, a parking space is about 170 square feet. The architectural details—the plasterwork and woodwork— make up for the meh bathroom and kitchen.
"The only downside is that this neighborhood really isn't still there, yet. All the reasons we come to NYC—the restaurants, nightlife, yoga on every corner, etc.—are still a bit sparse here. Even the Upper West Side can kind of feel like the suburbs, still." —Constantine Valhouli
"I'm drawn to this place because one of my close friends moved into a similar UWS studio after college. She was a true minimalist, primarily so she could host parties. It's amazing how many people you can pack in if you don't have lots of stuff. Those were the days." —Jennifer White Karp
Whom it's perfect for 
"A single grad student who wants to sit by the window, read James Joyce and let the sunshine in." —Hochwald
"A grad student at Columbia, or anyone who'd like an easy commute to Midtown. Or possibly even walk to work in Midtown, if they're ambitious." —Valhouli
"A couple that wants to save money on the rent and test their commitment by living in a studio—with a two-year lease." —White Karp
Take it or leave it
Take it. "With a capital T. I love Beaux Art details like anyone else even though this is a big price to pay for just architectural detail." —Hochwald
Take it. "In a heartbeat. This is the kind of place that you will feel nostalgic about 20 years from now. It's a perfect stage setting for your NYC adventures, at a reasonable price." —Valhouli
Take it. "It's a romantic space and you don't often find places like this at this pricepoint in Manhattan." —White Karp
Brick Underground articles occasionally include the expertise of, or information about, advertising partners when relevant to the story. We will never promote an advertiser's product without making the relationship clear to our readers.