When you rent in the outer boroughs, you expect to pay less than in Manhattan. But rents for new development—either new or gut-renovated buildings, where you can get a kitchen with stainless steel appliances and amenities like a gym or outdoor space—are still high. Developers pile on the extras, especially in neighborhoods that are not yet destinations in their own right, to entice you sign a lease, and charge you more.
If you want a deal on new development, head to Queens, where new development represents one third of the total rental market and rents are lower than in Brooklyn. 
At $2,107 a month with no broker's fee, this studio, 31-57 #1st St., #206, in a 2016 development in Astoria is pricey for the neighborhood, considering the median for a studio in the neighborhood is $1,725. However, the amenities are a cut above the usual, and there are several communal spaces to hang out when the studio feels cramped.
The kitchen has quartz countertops, a dishwasher, and stainless steel appliances
As for the building, there's a doorman, gym, a nice looking lounge, private indoor parking, bike storage and a roof terrace. There's a laundry room with lots of machines, and it's a pet-friendly building.
It's half a block from the N and the W line, which means a 15-minute ride to the Upper East Side. There are restaurants, bars and shopping nearby on 30th Avenue and also on Broadway.
Annoyingly, these images are of a "similar unit." It's aggravating when listing agents do this, because it's not clear what you're getting and feels somewhat deceptive, so always check out the apartment carefully in person to see if something undesirable about the apartment—like a blocked view or awkward layout.
The apartment appears to have been last rented in 2016—the year it was built—for $1,892. It's a 114-unit building with five apartments available (this is the least expensive). Several studios rented this summer for $2,399 or more, so this may be somewhat of a bargain, comparatively.
What do you think? Is it worthwhile, or can you do better?
As always, when weighing New York City apartment listings, we turn to our Take It Or Leave It experts: Constantine Valhouli, founder of real estate research and analytics firm NeighborhoodX, freelance writer Lambeth Hochwald, and myself.
But first, here are more pictures of the place.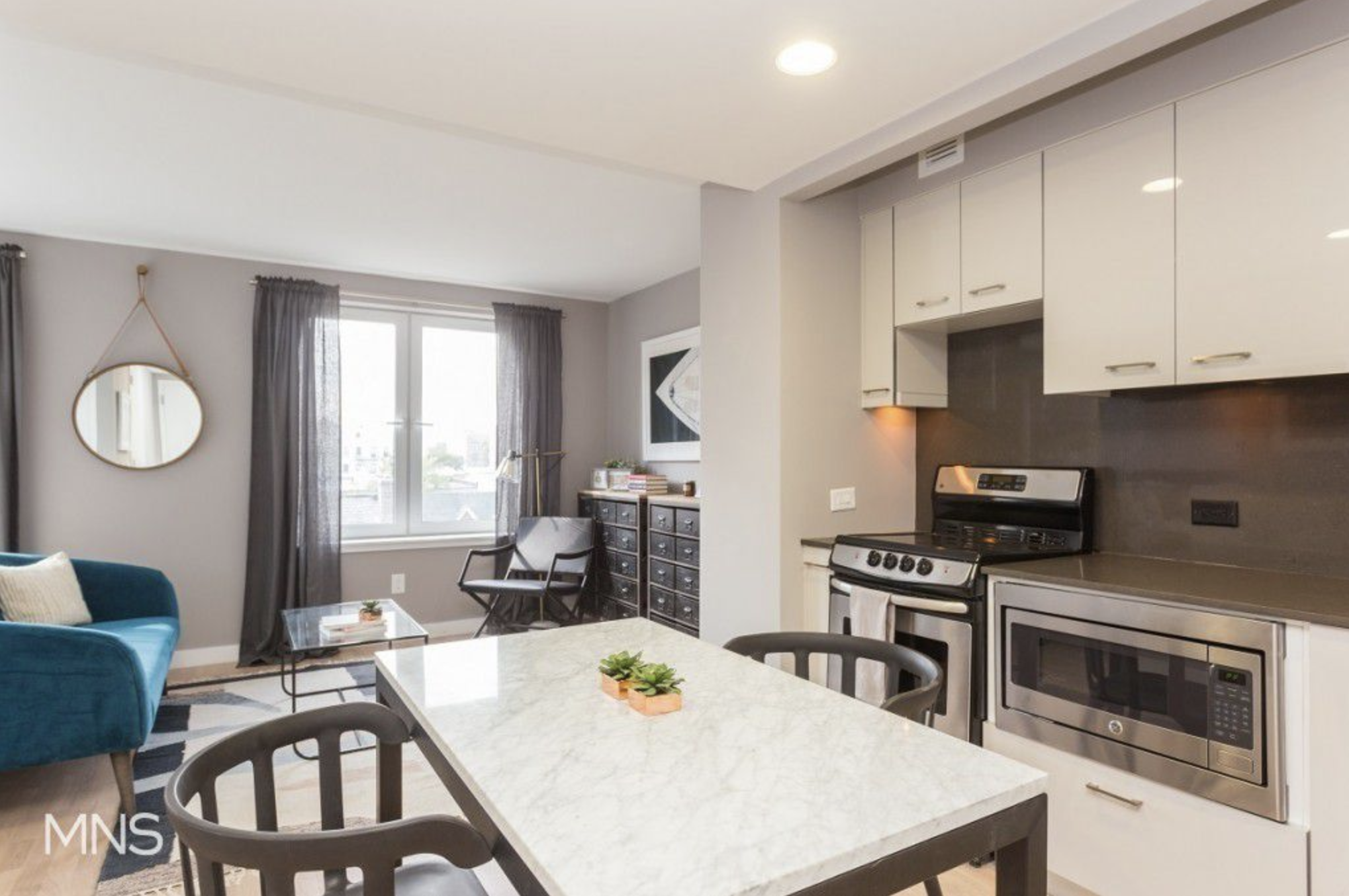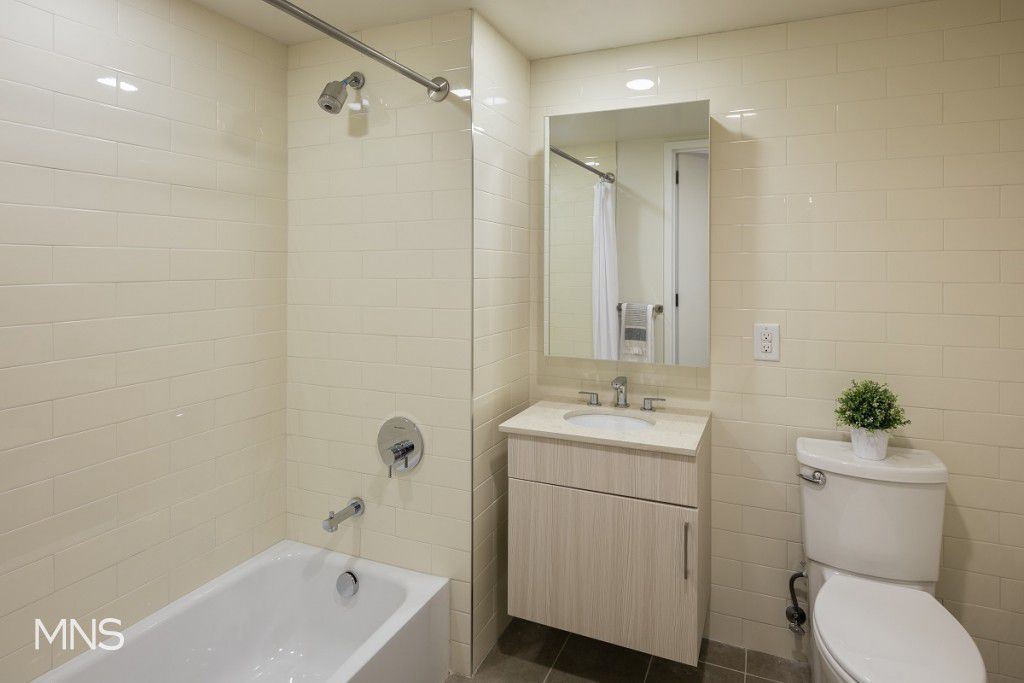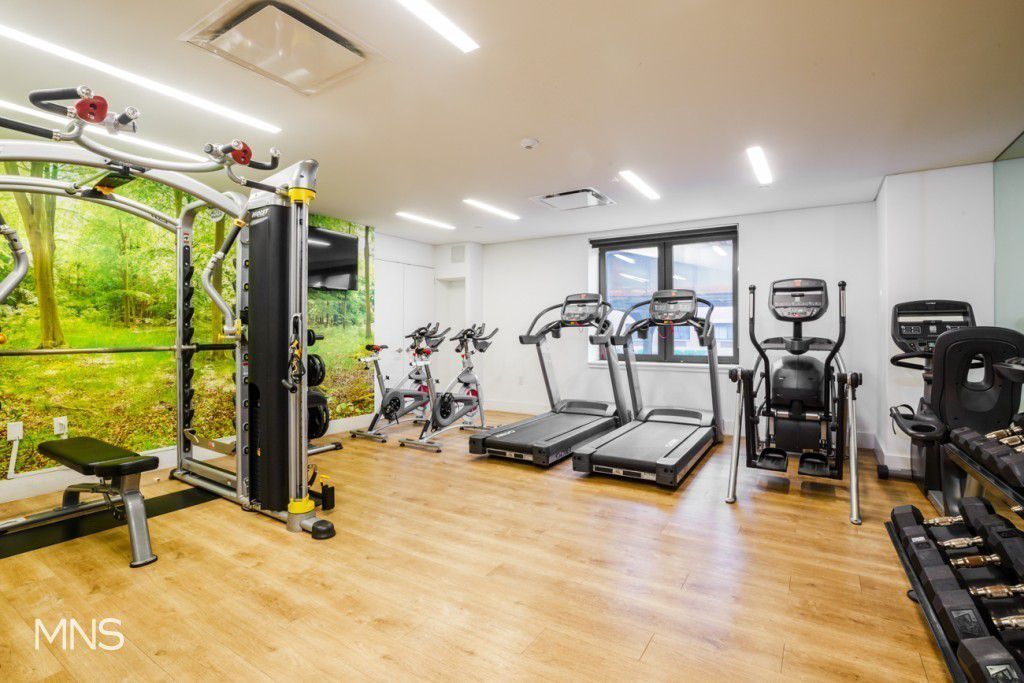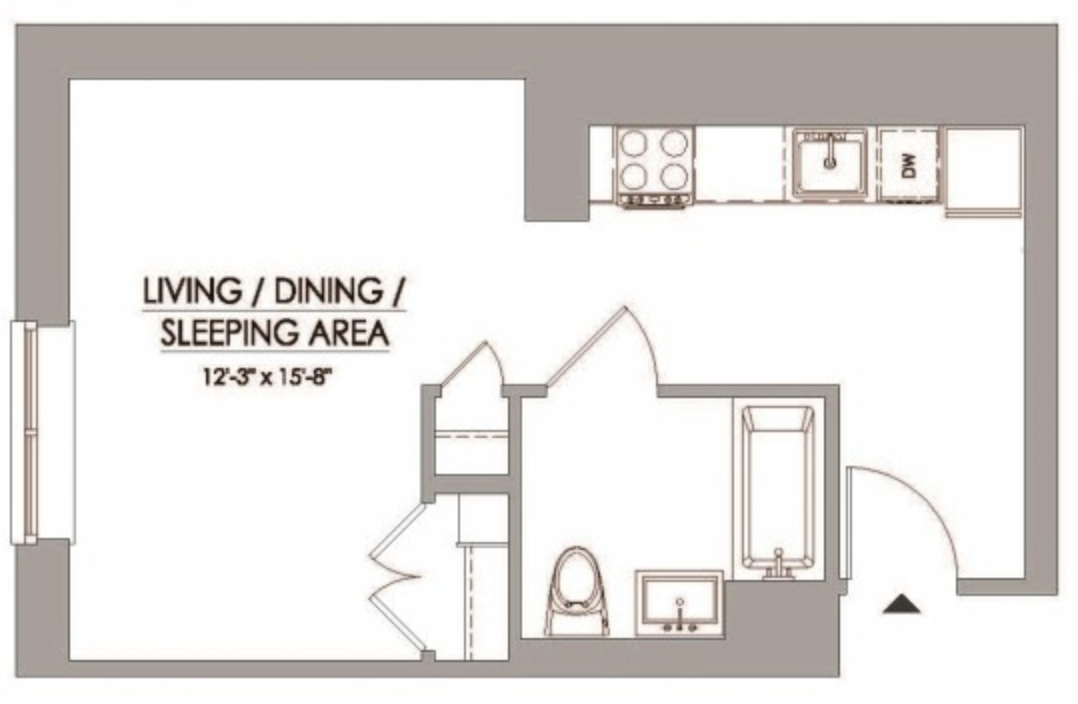 Pros and cons 
"This studio is super swank and it should be given the price. At the same time, there's lots that's smart about it, including the spacious kitchen with what looks to be a built-in island that's perfect place for dining on all the incredible food you can order when you live in Astoria, and decent-sized closets. All of this makes the place feel nothing like a run-of-the-mill studio. On the flip side, you're paying over $2,000 a month for a studio!" —Lambeth Hochwald
"Everyone should live in new construction at least once in their lives, and bask in the amenities. And this isn't a bad price point to do so, in a phenomenal neighborhood with amazing restaurants. (That said, everyone should also live in a Fight Club-esque apartment building at some point as well. The contrast is what makes city life interesting). Also, major pro: Greek food. (Disclaimer: I am Greek, so I'm rather biased)." —Constantine Valhouli
"There's a lot to like here. The studio has a comfortable layout, and the kitchen and bathroom are not tiny. Plus, if you want to have friends over, you can hang out in the lounge or roof deck, because it can be weird to have people over in what is essentially your bedroom." —Jennifer White Karp
Who is it good for? 
"An amenity junkie who will take advantage of the gym and roof deck." —Hochwald
"We're gonna do some parsing here. Traditionally, there have been two kinds of people in New York City. Those for whom the NYC skyline is a selling point, and those who never see the skyline because they live in Manhattan. Then, Brooklyn happened. And then, Queens happened. And there was no longer a single center of gravity for the city. Also, there are those for whom new construction and amenities weigh more in the balance than history and charm (er, and leaky plumbing and strange smells in the closets, and the occasional electrical fire)." —Valhouli 
"Someone who works or attends school on the Upper East Side. There are only a handful of neighborhoods with convenient commutes to the Upper East Side and this is one of them. You'll be saving a couple hundred dollars on the rent for a studio there and getting a nicer building and amenities." —White Karp
Take it or leave it 
TAKE IT. "Especially if you work on the Upper East Side—you're just 15 minutes away on the N or W." —Hochwald
TAKE IT. "It's a bit pricey, but it's new construction with amenities. In the grand scheme of things, the gym and the neighborhood baklava will cancel each other out." —Valhouli 
TAKE IT. "And get to know your neighborhood."—White Karp
Brick Underground articles occasionally include the expertise of, or information about, advertising partners when relevant to the story. We will never promote an advertiser's product without making the relationship clear to our readers.