Marble Hill is a weird place. It's technically part of Manhattan, but thanks to a rerouting of the Harlem River, it's physically attached to the Bronx. And The Promenade, a building on the (current) north bank of the Harlem River at West 225th Street, seems a bit peculiar too. This three bedroom, two-and-a-half bath is listed for rent in the building for $2,810 a month. The listing describes the building as "RE-DEFINING LUXURY AFFORDABLE HOUSING IN NEW YORK CITY," and says that the apartment is rent-stabilized. Yet, $2,810 a month is over the high-rent deregulation cap for rent-stabilized apartments, which is currently $2,733.75. The owner could be factoring in the electricity, which is included in the rent (apart from a flat fee added on monthly for AC window units), or could be erring on the side of caution as a high-stake court case gets decided that could re-rent-stabilize apartments like this one (it's complicated, but you can read more about it here), or something else entirely could be going on. Also, the apartment is expensive for the Bronx, but not so much for Manhattan, even way uptown.
The photos may not be great, but the apartment does look decently renovated, and it has a balcony, a dishwasher, and access to a basketball court and tennis courts on a promenade overlooking the river. It's also steps from the Marble Hill Metro-North station—the rail line runs under the promenade—and two blocks from the 225th Street 1 station. The listing also says, "The building owner is renovating and upgrading each apartment that becomes vacant, along with the building's common spaces," and promises a gym this summer.
So, is the apartment worth it?
As always when weighing New York City apartment listings, we turn to our Take It Or Leave It experts—myself, Constantine Valhouli, founder of real estate research and analytics firm NeighborhoodX, and freelance writer Lambeth Hochwald. But first, here are some more pictures of the apartment.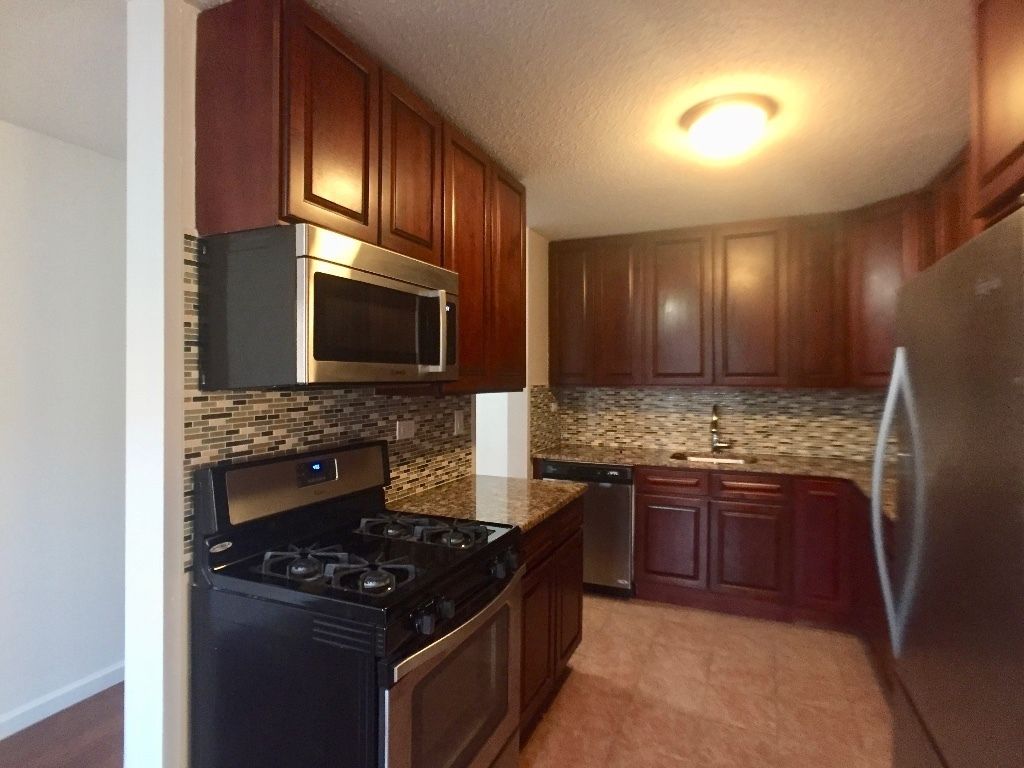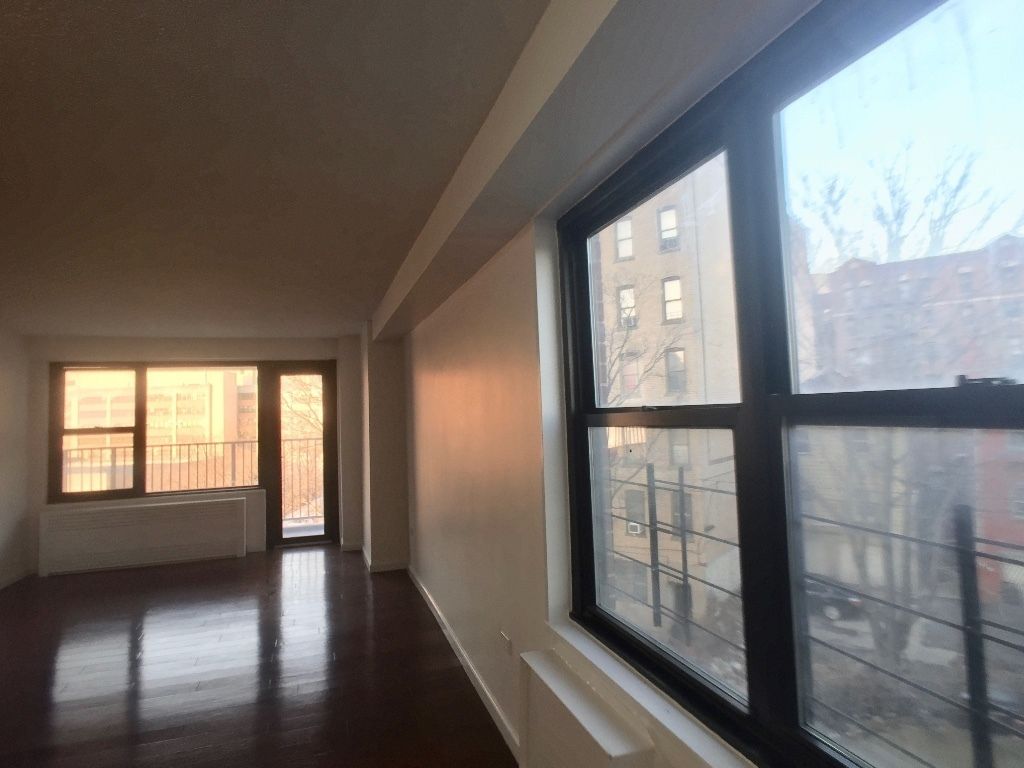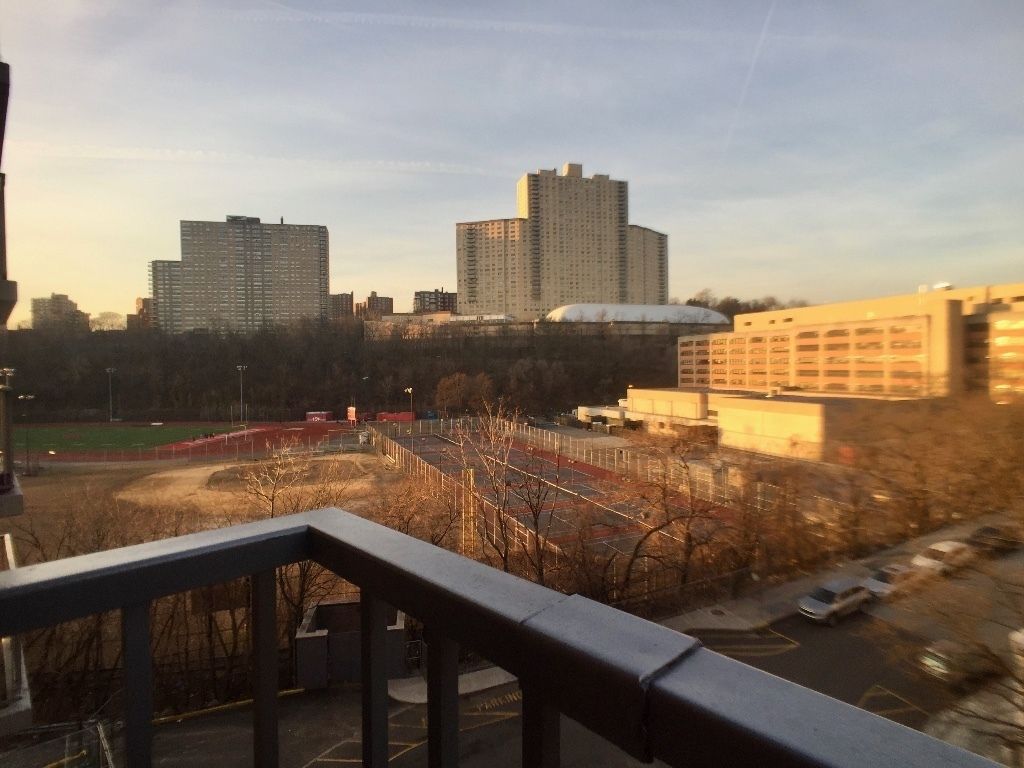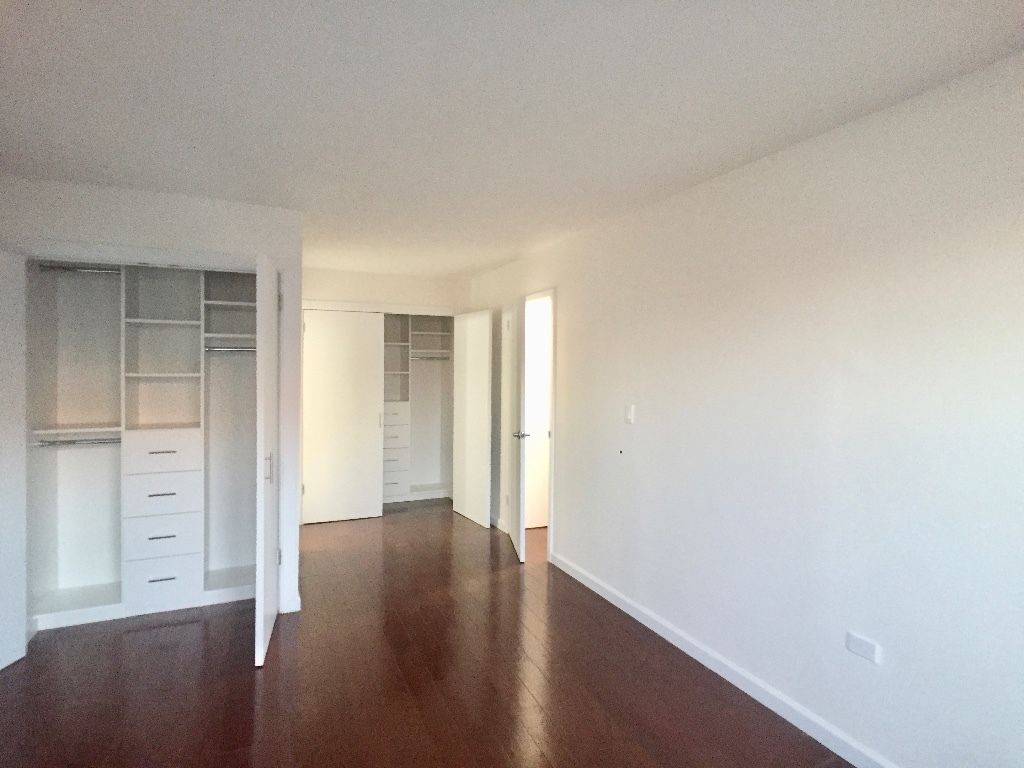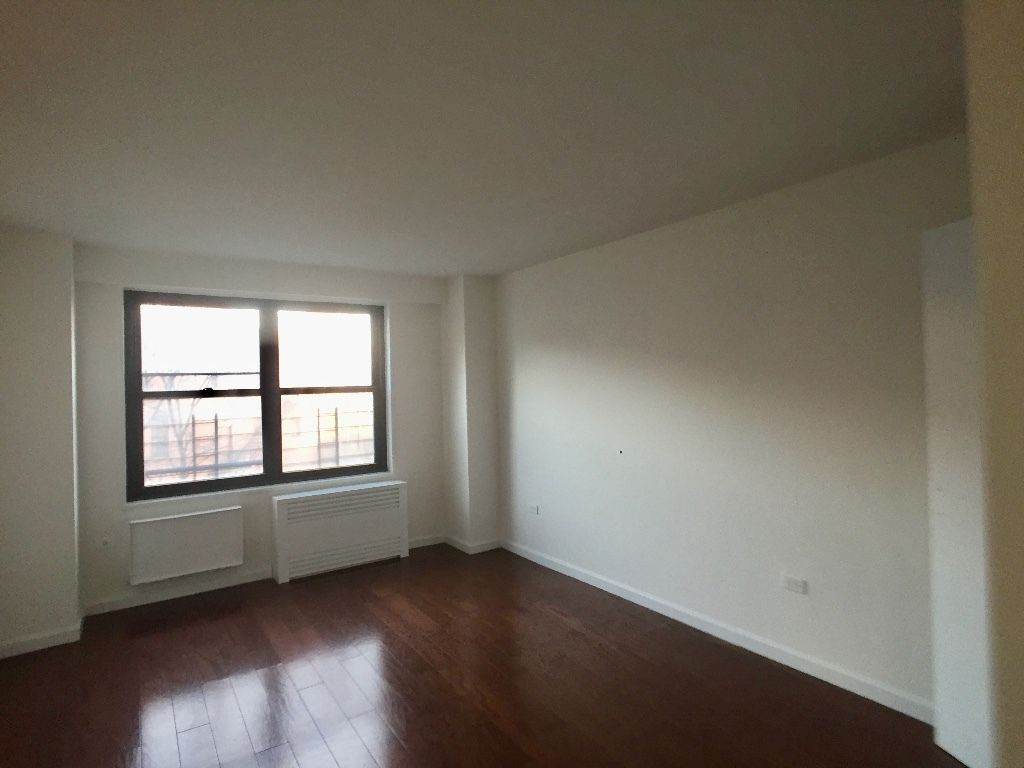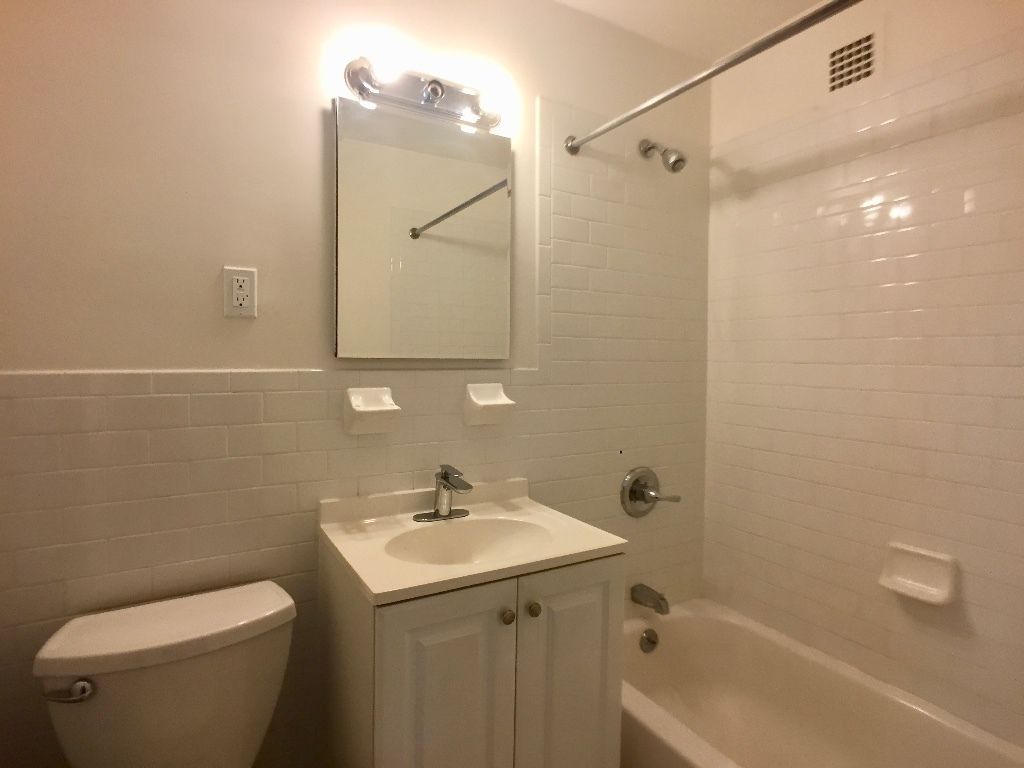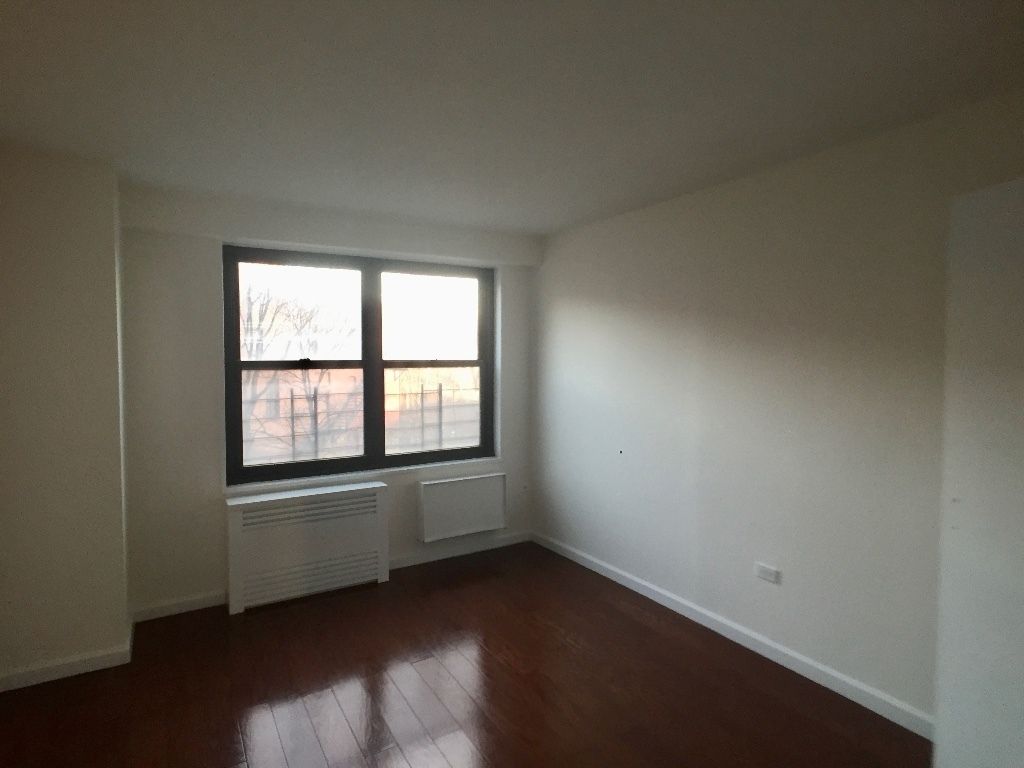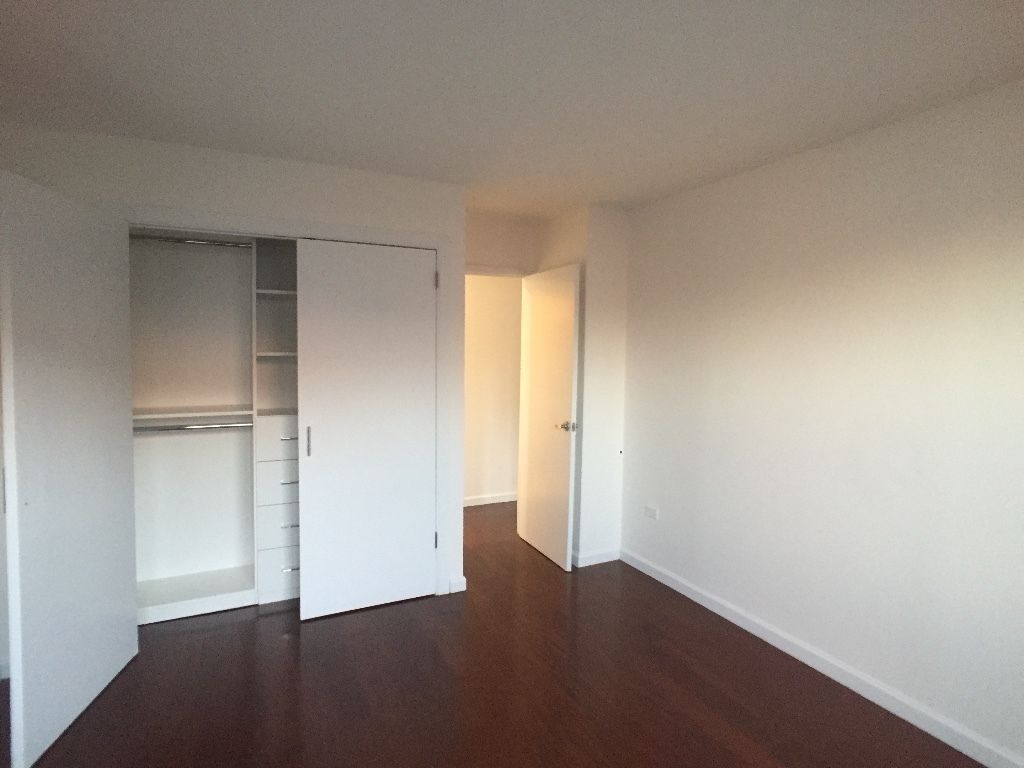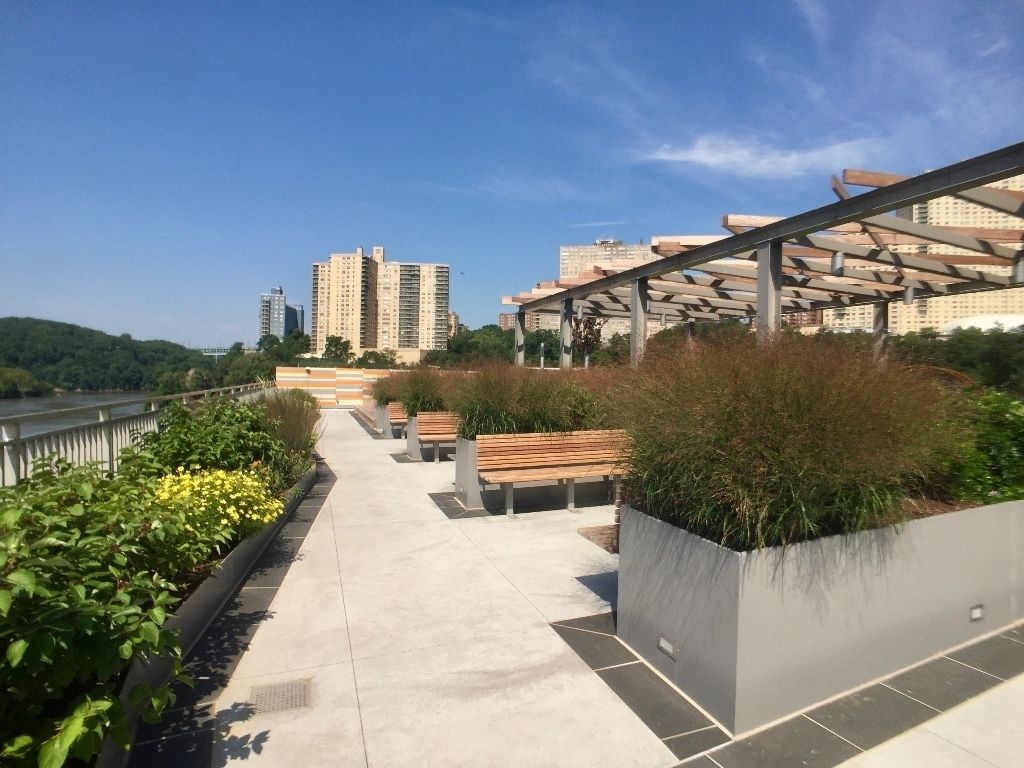 Pros and cons
"Three bedrooms aren't the easiest to find, especially with two bathrooms, and especially under $3,000. Convenience to transit is another big plus. This place is only 20 minutes from Grand Central during rush hour via Metro-North, and about 45 minutes from Penn Station on the 1 train. The bedrooms aren't huge, and the ceilings and living room have the compact feeling typical of some postwar buildings. Then again, there's a small balcony, the promenade looks neat, and tennis and basketball courts sound great. Price-wise, it's not ideal, but I've also seen a lot worse, and in worse shape. The rent stabilization status, and how the owner arrived at the current rent, is definitely worth inquiring into further."—Nathan Tempey
All Constantine had were cons: "No dogs. Also, it feels like a deeply corporate, bland renovation. There's nothing wrong with it, but there's nothing compelling either. Pro tip: If you're trying to draw people to your building, spend a bit of time offering design and amenities that offer a desirable lifestyle that someone cannot get at that price point closer to Midtown."—Constantine Valhouli
​"S​​​​​​o much closet space awaits in this nearly $3,000 per month Marble Hill three-bed, and best of all this apartment is move-in ready and rent-stabilized. On the flip side, while electricity is included, I'm wondering why there's a $36 a month charge for each AC unit. Then again, this is less than you're likely to spend on Con Ed."—Lambeth Hochwald
Who this apartment would be perfect for
"A family or roommates who work near Grand Central or the 1 train, and who don't mind living in a quiet neighborhood where the restaurant options are a pizza place and a short-order Mexican place, and the most happening evening activity is Lindy hop classes."—Nathan
"Three students at an uptown university, given that the building accepts guarantors. Or people who are working nearby."—Constantine
"A space-starved couple who crave outdoor space—you get your own balcony with this apartment and there's a basketball half-court, tennis court and a patio—and don't mind the fact that this building is in turnaround with each unit being renovated as soon as it becomes available."—Lambeth
Take it or leave it?
TAKE IT. "If the geography and price point make sense to you. Then again, if you have the time and energy, it could be worth it to pound the pavement to find an actually cheap rent-stabilized apartment. And if you do go with this place, be sure to get your rent history and make sure you're paying the right amount."—Nathan
LEAVE IT. "..."—Constantine
LEAVE IT. "It's pricey for a non-doorman building. Plus dog owners take note: No pooches are allowed in this building. No exceptions."—Lambeth
Brick Underground articles occasionally include the expertise of, or information about, advertising partners when relevant to the story. We will never promote an advertiser's product without making the relationship clear to our readers.