Take It Or Leave It
Would you rent this studio in Chelsea that lacks a dishwasher and laundry, for $2,650?
If you're not from NYC, and you're checking out real estate listings for apartments here, you might wonder what is the difference between a loft and a studio. After all, both offer what is essentially one open room.
The answer becomes obvious when you set foot in the door: The difference is space, of course. A loft, typically in a former industrial building, is huge, while a studio is a small apartment, and since the city eliminated the minimum apartment size of 400 square feet from the zoning code in 2016, studio apartments can be extremely small. Some micro apartments are under 200 square feet.
Located in a townhouse, this parlor floor studio at 306 West 30th St., 1F, in Manhattan with its soaring 12-foot ceilings, archway, moldings, and attractive wood floor at first invites comparison to a loft. But then reason sets in: There's no square footage indicated, no floor plan and no furniture to indicated scale. Any comparison to a loft is just wishful thinking (but there is a sleeping loft in the apartment, so there's that). This is a studio apartment, but the size is unclear.
Also slightly mysterious is the relatively low rent of $2,650. It's below the median for the area, which is $2,875, according to StreetEasy. Why would it be priced low? Well, a few reasons. According to another past listing, there's no laundry in the building. That apartment doesn't have a dishwasher, and there doesn't appear to be one here either. The sleeping loft may not be much of a draw for some, but then again you don't need to sleep there if you're claustrophobic.
This is Chelsea, though, a neighborhood that's centrally located and highly desirable with ready access to nightlife, shopping and transit. So is this apartment worth it? As always when weighing New York City apartment listings, we turn to our Take It Or Leave It experts: Constantine Valhouli, founder of real estate research and analytics firm NeighborhoodX, freelance writer Lambeth Hochwald, and myself.
But first, here are more pictures of the apartment.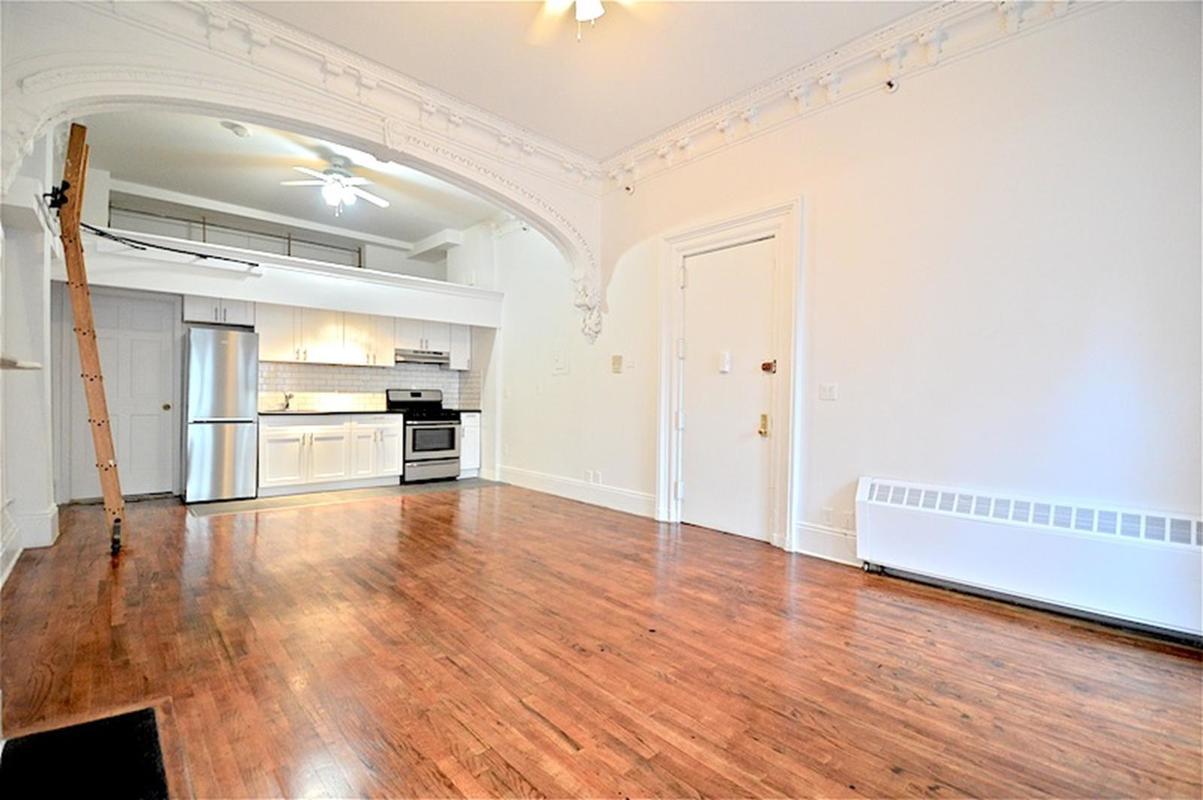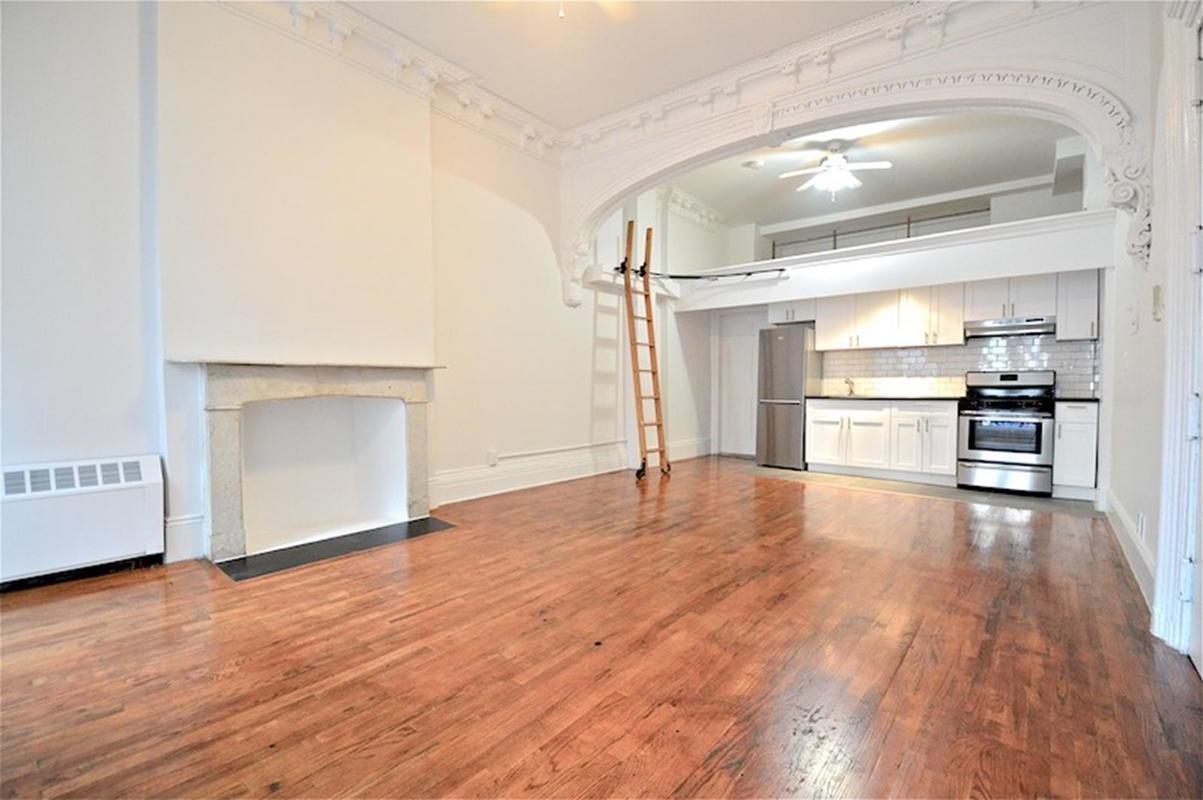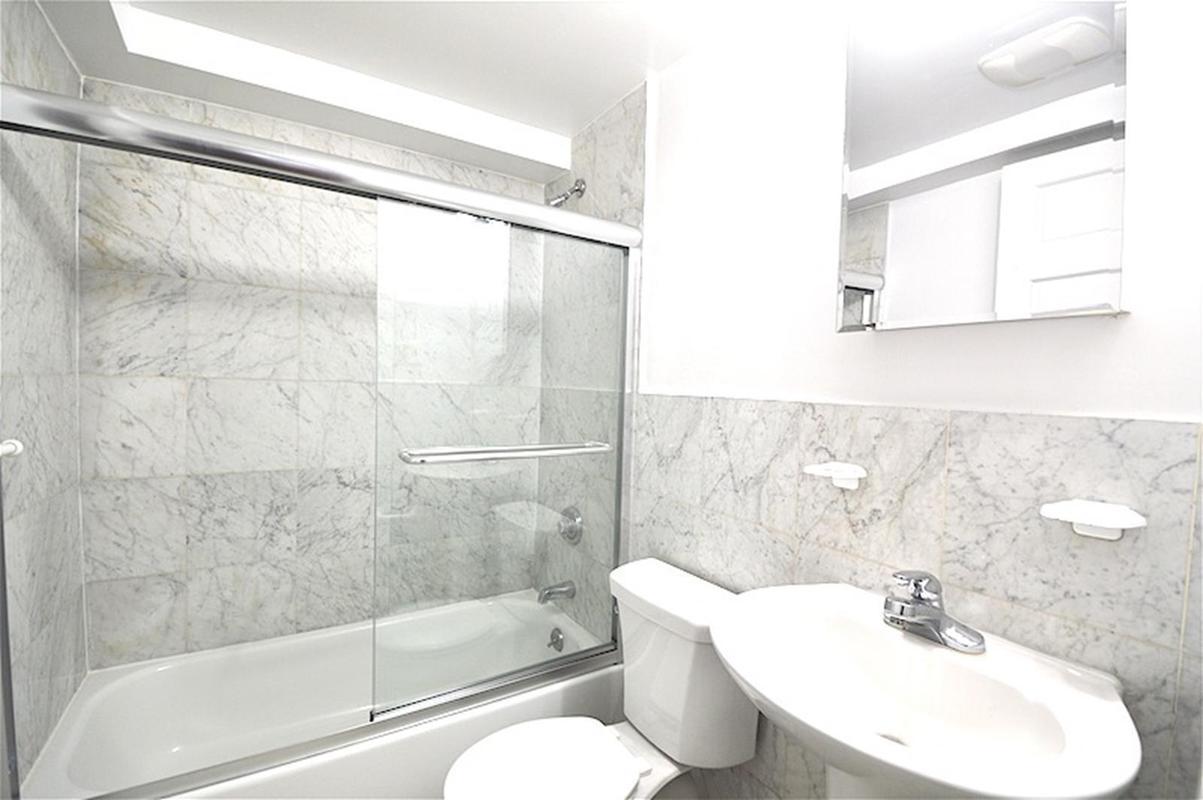 Pros and cons
"There's something dollhouse magical about this loft studio just a few blocks from Penn Station that has me thinking this place is going to fly off the market ASAP. Then again doing laundry—not located on-site—would be a total drag."—Lambeth Hochwald
"On one hand: high ceilings, original details, and this does not feel like a vanilla box apartment. On the other hand: tiny Japanese pod-hotel sleeping loft, and it's on the parlor floor, so likely lots of traffic sound. Jane Jacobs affectionately referred to the city's liveliness as the 'ballet of the street' but this might be more Stravinsky than Swan Lake." —Constantine Valhouli 
"For a studio, this has a really great vibe thanks to the high ceilings, wood floors and sleeping loft, which you could use as a work space. Not having a laundry is a pain until you try a laundry service: They fold all your clothes!" —Jennifer White Karp
Whom it's perfect for 
"A NYC newbie with a flair for the dramatic who won't mind spending nearly $3,000 per month for basically just one room." —Hochwald
"Anyone who feels that their current low ceilings and cramped room layout prevents them from re-creating the audition scene from Flashdance." —Valhouli
"An artsy person who wants to be in a beautiful space and isn't too hung up on amenities." —White Karp
Take it or leave it
LEAVE IT "As much as it pains me to say so, but you can do way better for the money." —Hochwald
LEAVE IT. "Imma gonna urge the readers to get a cheaper apartment for $1,800 a month, and with the $800 they save each month, treat themselves to extravagant dinners all around Manhattan. Basically, once a week. $200 of caviar at Petrossian this week. Next week, one of those fancy Japanese steaks. In the immortal words of Irene Cara, take your passion and make it happen." —Valhouli
TAKE IT. "You two are missing the point. Yes, you can find cheaper apartments, but most of them are not going to look like this or be in a neighborhood like Chelsea. Skip the caviar and scramble your own eggs here."
Brick Underground articles occasionally include the expertise of, or information about, advertising partners when relevant to the story. We will never promote an advertiser's product without making the relationship clear to our readers.