Concourse, the area near the Bronx courts and Yankee Stadium, is probably the most bustling part of the Bronx, and among the most convenient. This apartment for rent in a prewar co-op building offers a lot of space—it's a three bedroom, two bath, with potential for at least another bedroom—close to trains, for $2,800 a month. This probably sounds high to a lot of longtime Bronxites, and not so high to people who have looked to rent a place in overheated parts of Brooklyn and Queens lately. For what it's worth, the rent is slightly above the $2,500 median for three bedrooms listed in the neighborhood now.
The apartment is no frills, but also looks to be in solid shape, with smooth hardwood floors and high ceilings, and no obvious signs of distress. The building is across the street from Franz Sigel Park, three blocks from Macombs Dam Park, and four blocks from Yankee Stadium and the B, D, and 4 trains there. It's about 35 minutes to Herald Square during rush hour.
So, is the apartment worth it?
As always when weighing New York City apartment listings, we turn to our Take It Or Leave It experts—myself, Constantine Valhouli, founder of real estate research and analytics firm NeighborhoodX, and freelance writer Lambeth Hochwald. But first, here are some photos of the apartment.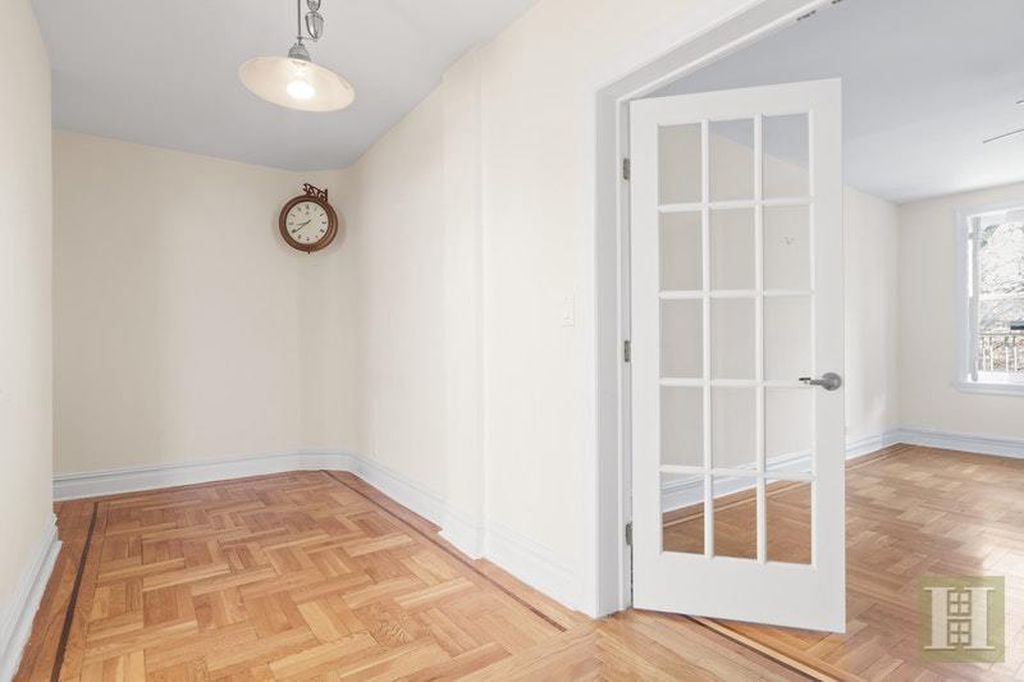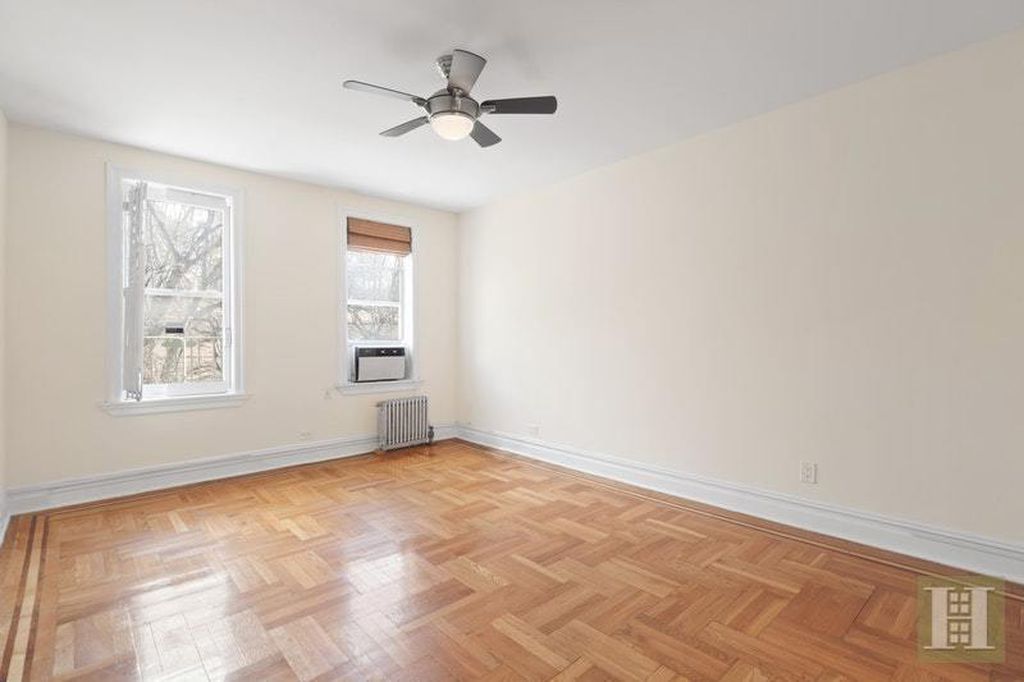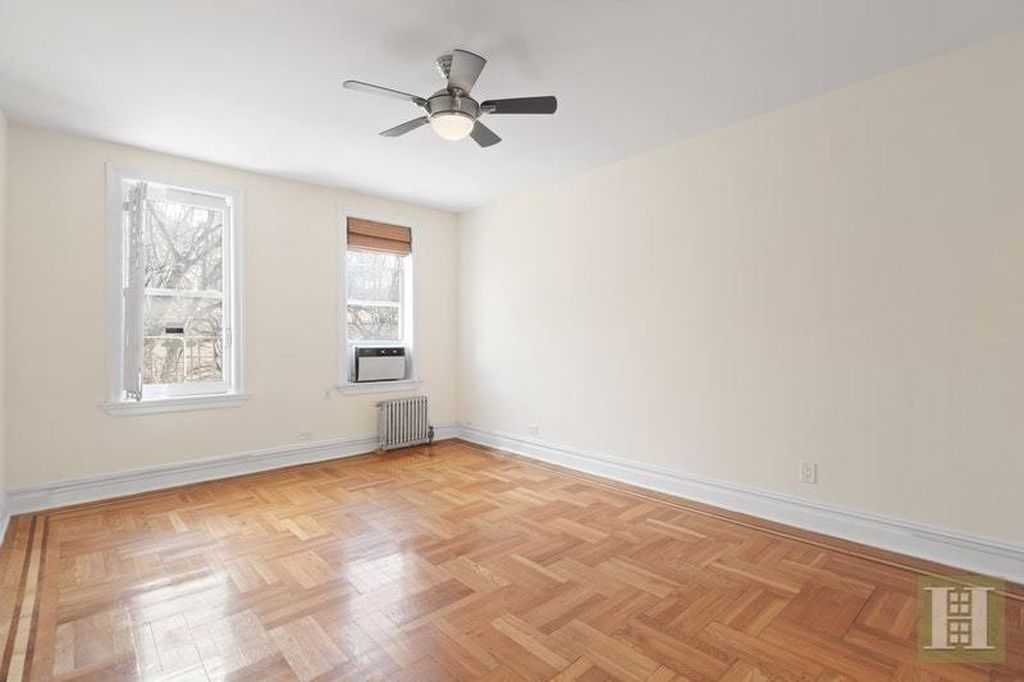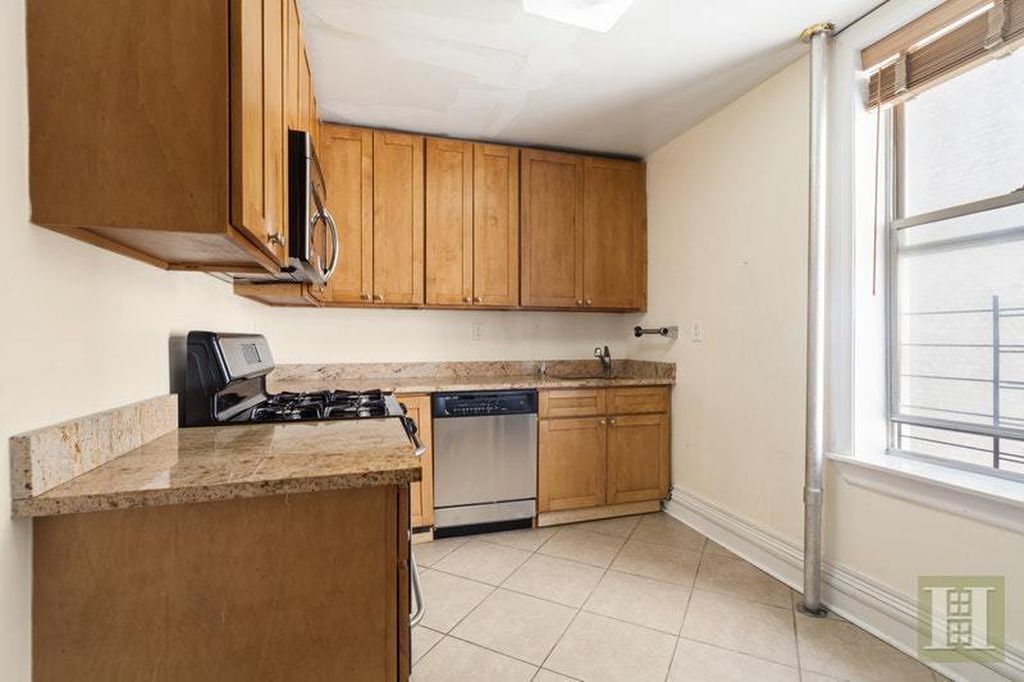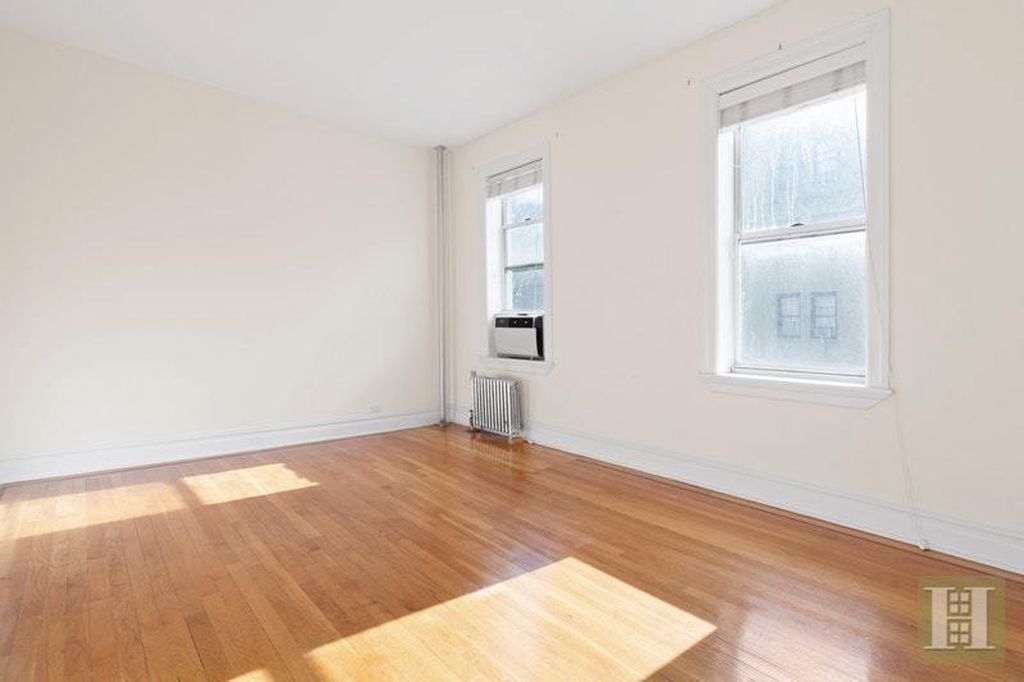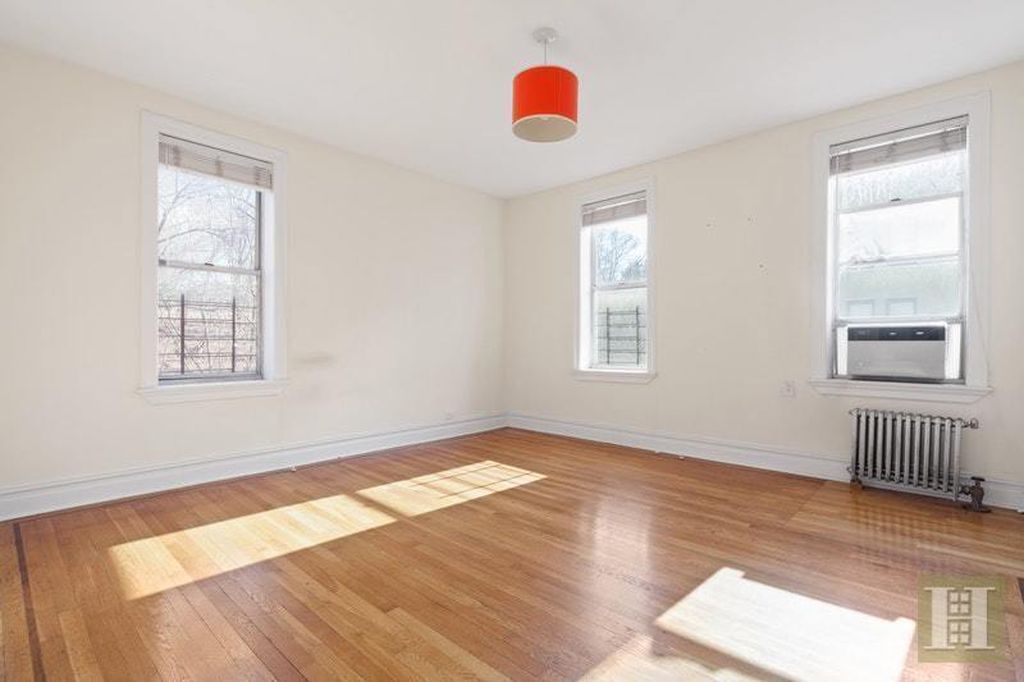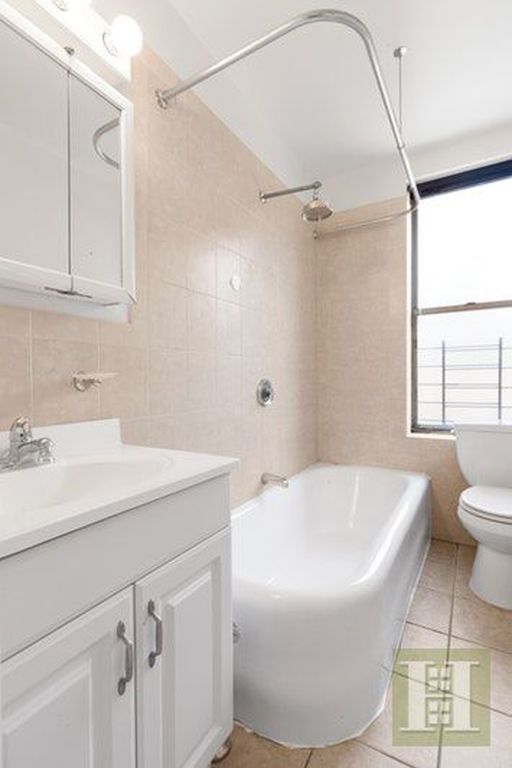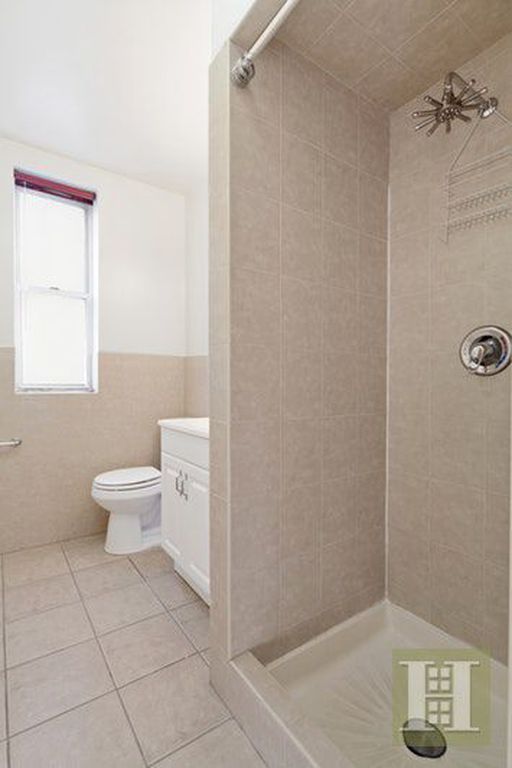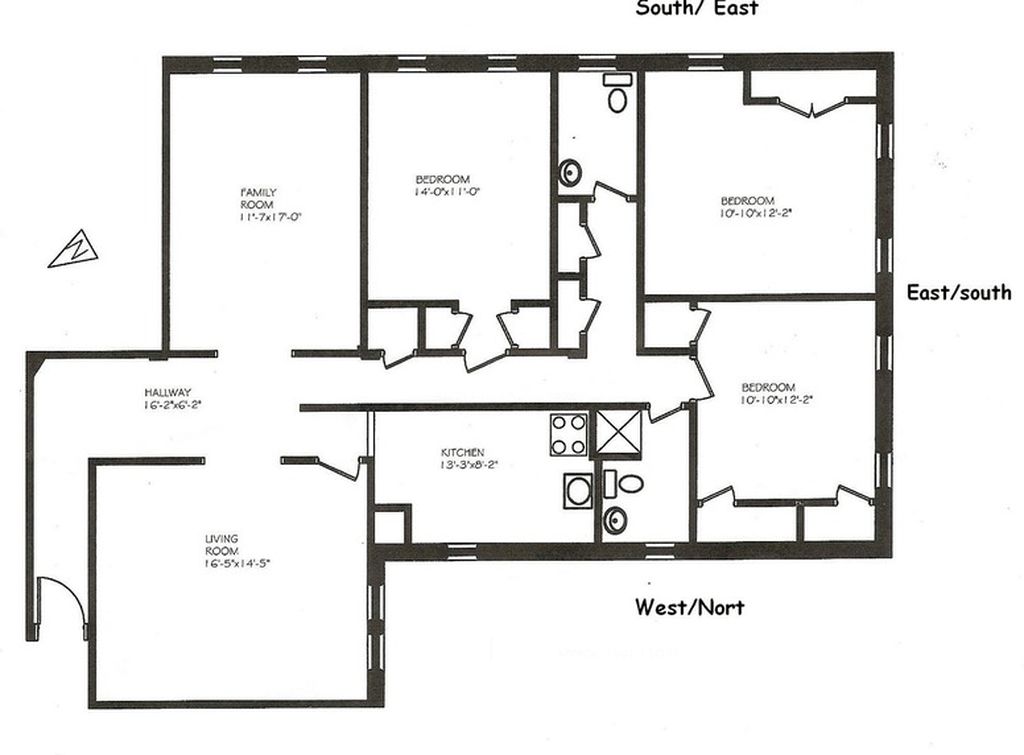 Pros and cons
"For people with kids, $2,800 a month may be a heavy lift, depending on their situation, but then again a three bedroom, two bath near transit is a rare find, particularly one that's sturdily built with the bedrooms somewhat spread out and lots of windows. And if it's roommates who are looking, the living room is behind French doors and could easily be converted to another bedroom, and you'd still have the 'family room' across the hall to hang out it. Also, (with the landlord's blessing?) if you really want to stretch a buck, the family room could be made into a bedroom, too. With four people splitting the rent evenly, it'd be $700 a month each."—Nathan Tempey
"Pros: The Concourse is one of the more architecturally distinguished areas of the Bronx, and with one of the shorter commutes to Midtown. We're feeling the Art Deco love, and this looks like a bright, airy renovation. Also, if you like baseball, some folks called the Yankees play nearby. Cons: Nighttime is tumbleweeds and crickets. The money you're saving on rent you're going to spend on cabs to get home after drunk nights out."—Constantine Valhouli 
[Ed. note: There are a lot of sports bars in the area thanks to the presence of Yankee Stadium.]
"Calling all Yankees fans: Move to this massive Bronx three bed in a well-maintained co-op and you can skip across the street to every single game this summer. There's lots to love about this apartment, from its French doors to its expansive rooms and prewar details. The main downside: The kitchen looks junky compared to the rest of the place."—Lambeth Hochwald
Who this apartment would be perfect for
"A not-tiny family, a couple with one or both people working from home, or, if the landlord will sign off on it, a merry band of ride-or-die roommates."—Nathan
"Three roommates looking to keep their New York City rent under $1,000 each. I cannot believe that we can still write that sentence in 2018."—Constantine
"A family eager for more room for less who don't mind a slightly longer commute to Manhattan, or if they're currently further out, who don't mind paying a bit more to be closer."—Lambeth
Take it or leave it?
TAKE IT. "Unless you have the time and energy to commit to sniffing out a rent-stabilized apartment, this is a decent deal, and less disheartening than a lot of the listings out there."—Nathan
TAKE IT. "This is the perfect launchpad for your life in New York City."—Constantine
TAKE IT. "And revel in living in this 1920s jewel."—Lambeth
Brick Underground articles occasionally include the expertise of, or information about, advertising partners when relevant to the story. We will never promote an advertiser's product without making the relationship clear to our readers.