For those who crave a house in but want to still catch glimpses of the Manhattan skyline, this $4,000 three-bedroom, two-bath townhouse in Sunnyside Gardens may be worth checking out.
The fully finished basement is something that's rare around these parts.
The house looks a tad on the dated side, but that could be mostly the cluttered listing photos.
For more advice we turn to our Take It Or Leave It experts—myself, Constantine Valhouli, founder of real estate research and analytics firm NeighborhoodX, and freelance writer Lambeth Hochwald.
Size: Three-bedroom, two-bath
Location: 3964 44th St., between Barnett and Skillman avenues, in Sunnyside, Queens
Price: $4,000
Flexible layout: Yes
Days on the market: 35
Subway: 7 at 46th St.-Bliss St.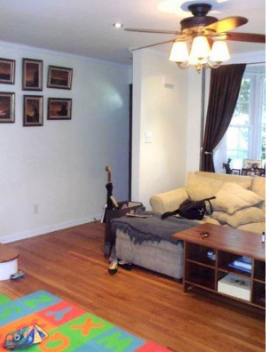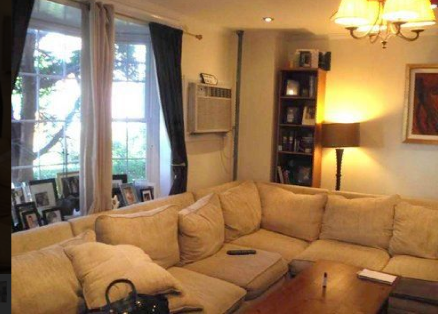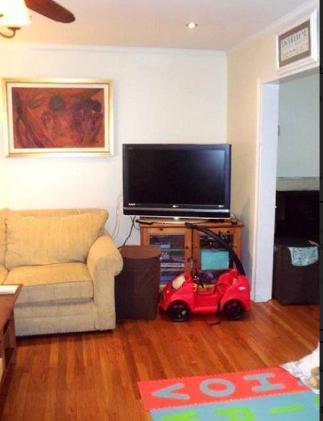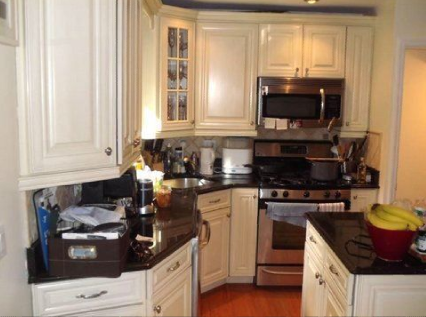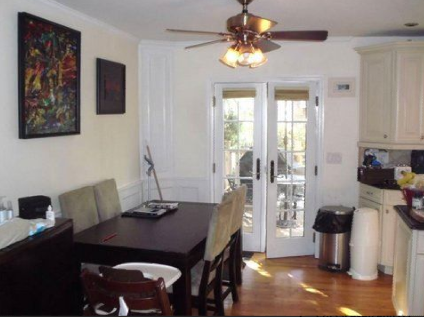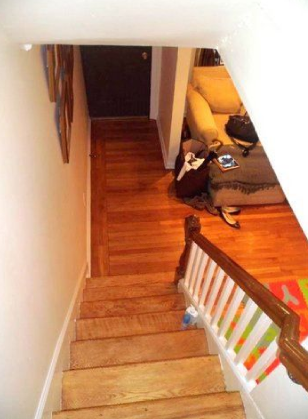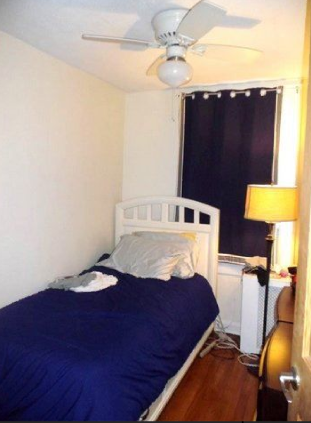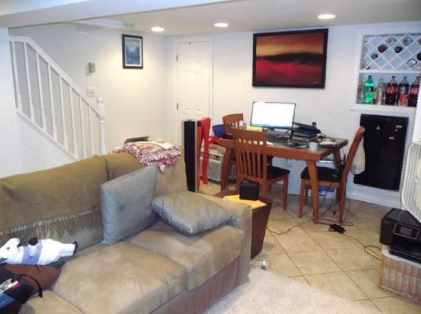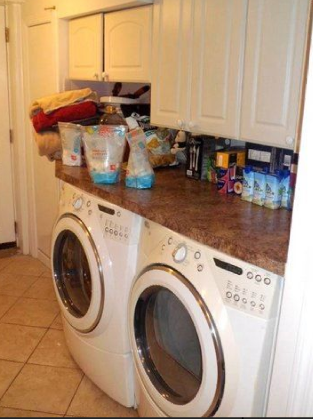 Pros and cons:
"Sunnyside Gardens is a charming enclave within Sunnyside, Queens (and is slightly more expensive than the rest of the neighborhood as a result). This house feels very suburban to me—in a good way. There's outdoor space and a lower-level washer/dryer. Those are two features I could get used to. Interestingly, the listing says that there's 'access' to the backyard, which to me implies that you're sharing it with someone else. Also, at least one of the bedrooms is pretty small." —Lucy
"This is actually in Sunnyside Gardens, which is even more desirable than Sunnyside, where it is identified as being. Usually, brokers are trying to position a Brownsville apartment as being in Crown Heights, so this is a pleasant change. Also, Sunnyside Gardens is a landmarked neighborhood that feels like a bit of a British small town within Queens, and is only 15-20 minutes to Midtown. Also: backyard, bonus attic, two bathrooms, and washer/dryer.
"Cons: It's a landmarked neighborhood, but the townhouse itself is kind of meh. It looks like a suburban 1980s mall, except without the Orange Julius." —Constantine
"With a living room large enough for one of the largest sectionals I've seen lately plus some nice outdoor space, there's a lot like about this. Then again, there's the requirement that the renters must have 40 times the rent ($160,000) as annual income, plus good credit scores, and no pets are allowed, which could be a turnoff." —Lambeth
Who this apartment would be perfect for:
"To me, this house is for a family with two kids. Roommates might be tricky since, since the bedrooms are different sizes." —Lucy
"This is a step up from a Yorkville studio, for less money, especially if it's shared among three roommates looking to pay about $1,350 each for more space than they'd have in, well, a Yorkville studio. Even with income requirements, this works out to each roommate bringing in an average of $53,330 annually." —Constantine
"A couple (with a couple of young kids) who work right along the 7 line." —Lambeth
The verdict:
TAKE IT "I can't imagine a townhouse in Sunnyside Gardens comes up for rent all that often. For those who love that type of living, this is a find." —Lucy
TAKE IT "As long as there's no broker fee." —Constantine
LEAVE IT "$4,000 per month plus fee plus a decent walk to the nearest subway leaves this New Yorker cold (and may account for the slight rent reduction since the last renter moved out)."—Lambeth