If you're moving to New York City, you're probably aware of its many upsides:  The energy! The nightlife! Cuisines from around the world! You can get anything delivered!
And it's true—New York City is a wonderful place to live. But first, there's the not-so-simple feat of moving here, which can be full of unwanted surprises and complications for the uninitiated.
"Finding a safe, comfortable space to call home in a new city can be frustrating and overwhelming," says Or Goldschmidt, CEO of Roomrs, a New York City-based hospitality startup that provides a transparent, flexible, all-inclusive living experience. "Whether it's picking the right neighborhood, finding an affordable place, lining up roommates, setting up utilities, or paying potential broker fees—the process is filled with mistrust and uncertainty. And you should know that you no longer need to pay a broker fee when a landlord hires the broker. Only when you are using a broker to show you places and help you with the paperwork, that's then you pay a fee."
It doesn't have to be this way. Below, some of the most common difficulties of moving to the Big Apple, and some advice on how you can avoid them.
1. Leases that are too long and inflexible—especially if you don't know the city well
Choosing a neighborhood when moving is inevitably a challenge, because there are so many things to consider: commuting options, lifestyle, housing stock, median price, and so on. It can take years for even seasoned New Yorkers to end up in a neighborhood that feels right.
The problem is that most landlords want a minimum 12-month commitment, so if you end up taking a good deal in Midtown West only to hate where you live because your office is off the 5 train, you might be stuck for a year.
Since life doesn't usually align with the typical year-long lease agreement, Roomrs offers flexible leases, ranging from as little as three months up to a year, with simple renewal options should you wish to extend.
"It can be really difficult for people to understand the right neighborhood for them," says Ben Green, head of marketing at Roomrs. "With flexible lease commitments, you can test drive a neighborhood until you find the right match."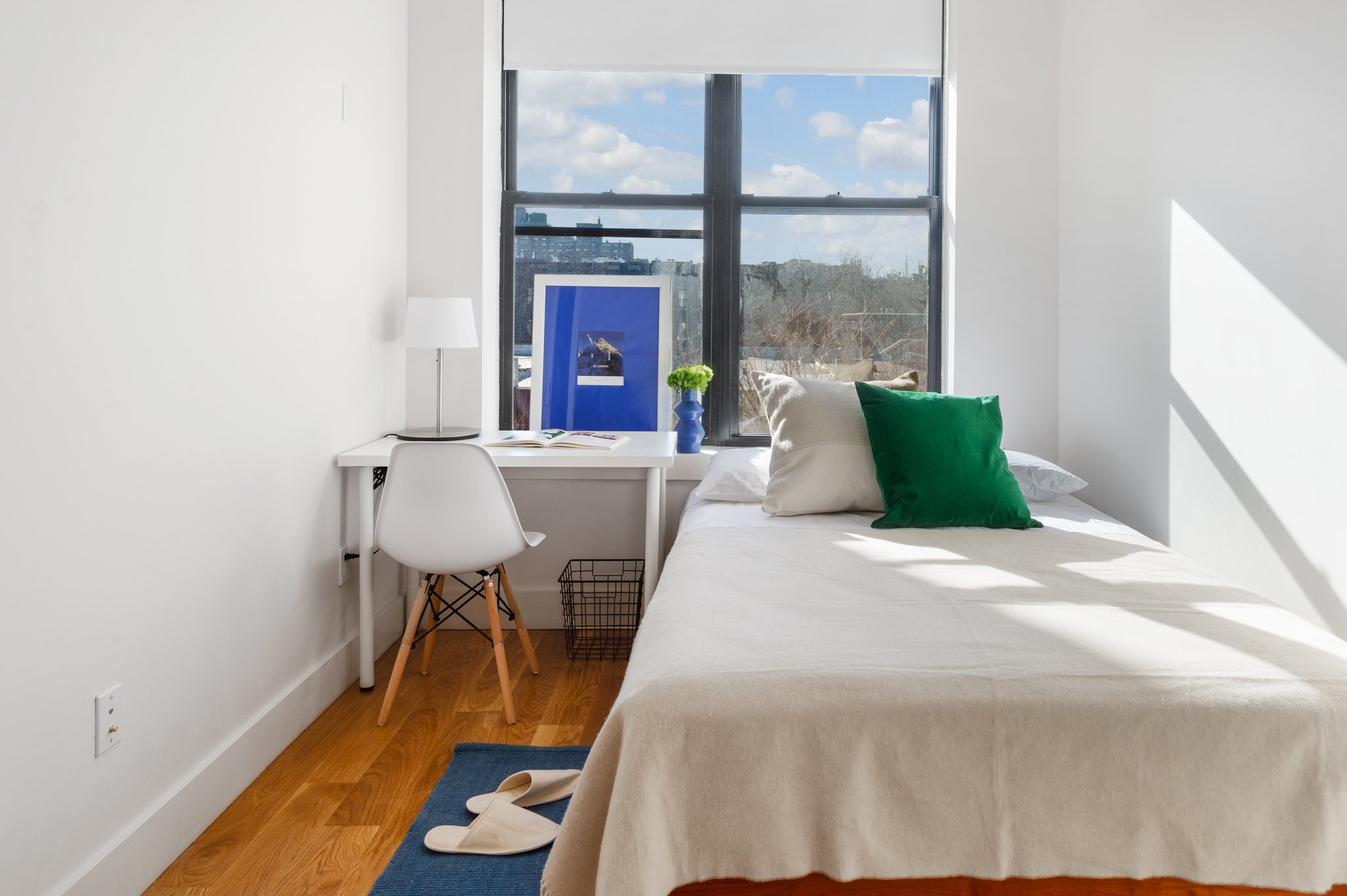 2. Deceptive apartment photos
The price is not the only aspect of an apartment listing that sometimes differs from what you get. Photos may misrepresent the actual apartment. It's not unusual to see gorgeous photos of a clean, well-lighted, perfectly appointed apartment on Craigslist or StreetEasy, only to be disappointed by the actual showing.
You need to know what you're getting into, because you want to be assured of the quality of the apartment you're splashing out the cash for. Roomrs has created a clean search interface that simplifies your hunt for a new home, with results that actually look like they do in real life. You can tour your whole apartment with a 3D virtual tour before you move into the city. Imagine the ease and optionality of Airbnb, but for long-term stays and at more affordable pricing.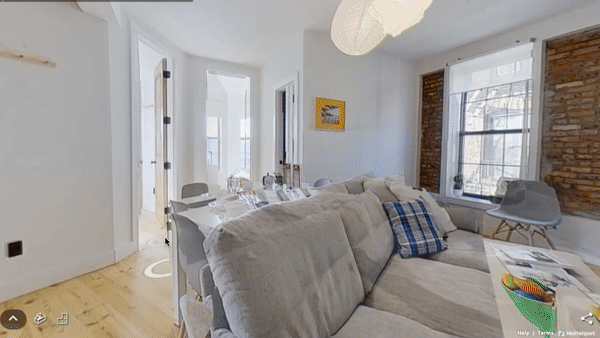 3. Understanding the all-in cost of your move
You think NYC is expensive, and then you come across a listing for a new apartment offering two months' free rent. Sounds like a steal, right?
Maybe. In a market like New York City's, you need to read the fine print: the rent you see listed may not be what you end up paying every month. Landlord concessions like free rent are increasingly common, and while they sometimes are a plum deal, nothing is ever really free. The landlord will often factor the concession into the advertised price, but you will usually just get the free month(s) when you move in, and then pay a higher price for the remainder of the lease. That means that your "net effective rent" (the one on the listing) and your gross monthly rent (the one on your lease) will be different.
For example, consider an apartment listed at $3,000 a month with two months' free rent on a 12-month lease. Once those two months are up, the real monthly rate you'll actually be paying is $3,600. And of course, that's the starting point for negotiating a lease renewal.
Then there are other costs: potential broker's fees, moving expenses, and furnishing your new apartment, among other expenses. These can quickly add up, and the lack of transparency and predictability can make budgeting nearly impossible.
That's where a management company like Roomrs, which handles everything from discovery to move-in, can make a huge difference. Roomrs offers one flat fee that covers all moving expenses, from application and broker's fees to relocation costs and transferring utilities. And once you sign a lease, you still get that same value proposition, with one bundled fee covering rent, utilities, and a monthly cleaning service.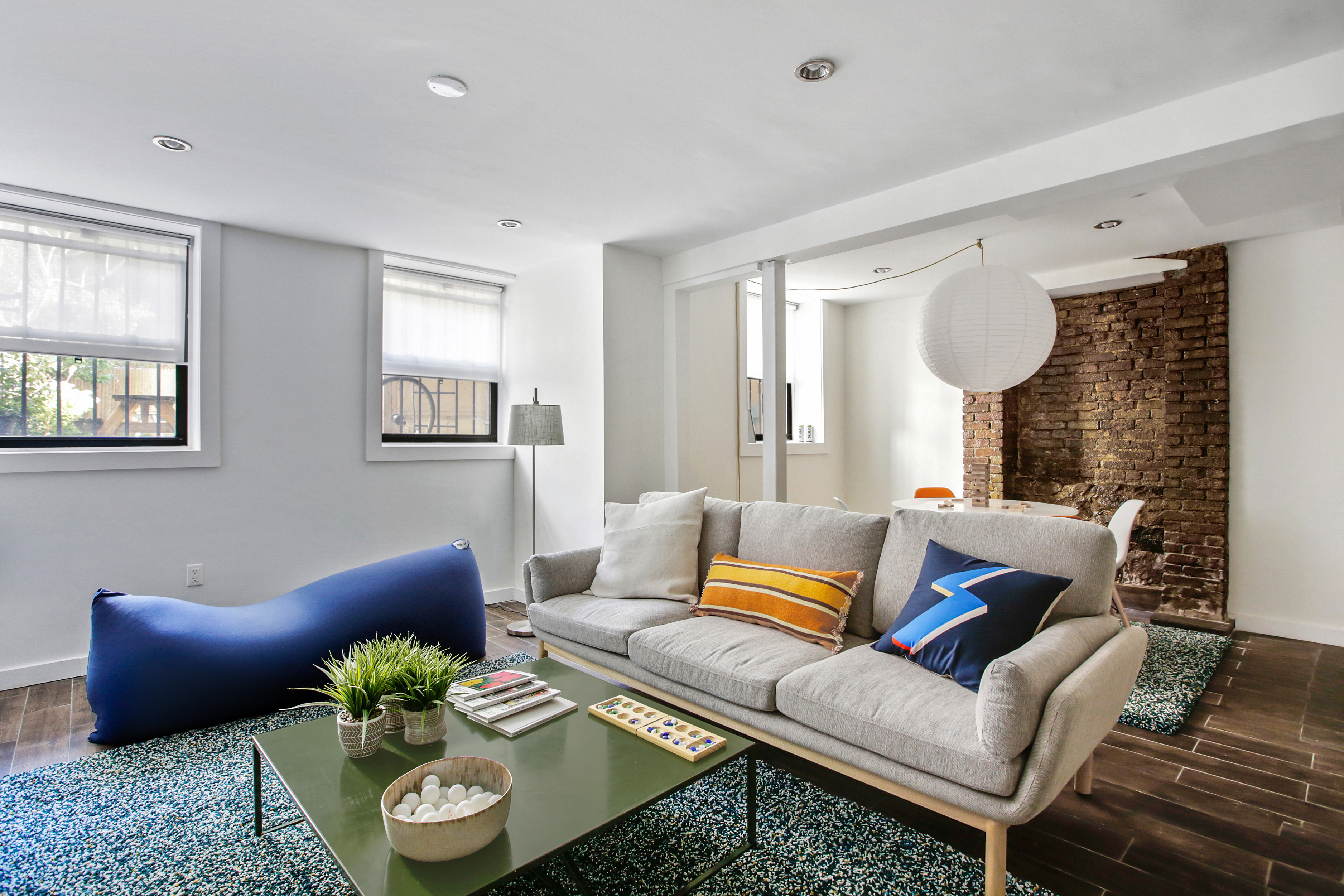 4. Building a social life from scratch
Roomrs helps solve one of the major difficulties of moving to a new city: Meeting new people.
"Who you live with is just as important as where you live," says Green. Roomrs screens and background checks every applicant. They'll help you find an affordable studio if you want to live alone, or a roommate if you prefer that option. "You will save money—and you may meet someone you become lifelong friends with."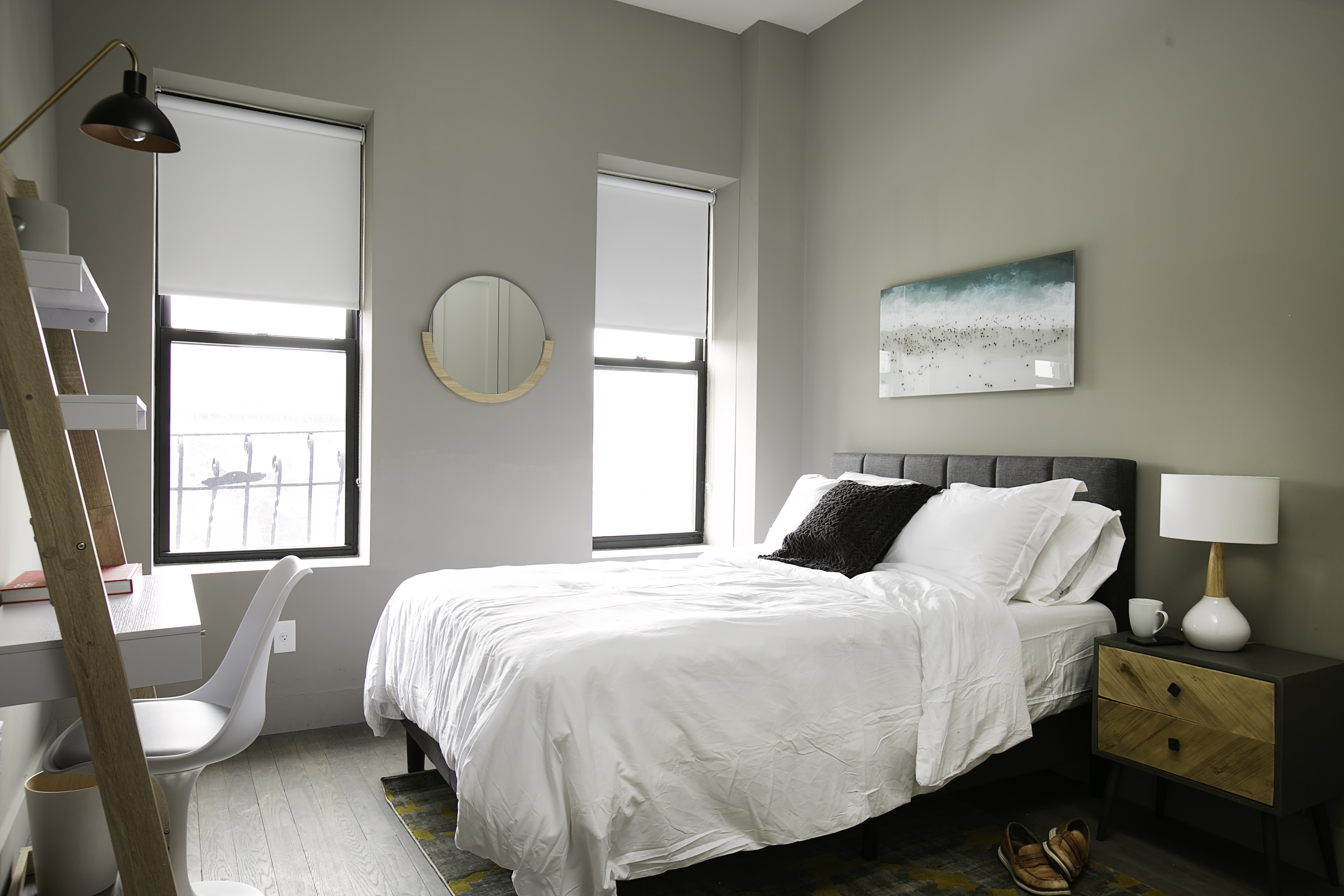 5.  Finding a comfortable and stylishly furnished apartment you can move right into
Oftentimes, the hassle and cost of moving to a new city means you end up trading quality for ease. With so many hurdles to clear just to get into a new place, it's understandable that you may not have the energy to think about how to furnish it.
But you're moving to New York City, style matters, and you want your new place to be not just functional but reflective of your new lifestyle. Roomrs' team of world-class designers work with local makers and creators to appoint every apartment with stylish, high-end furnishings, so that your new home will actually feel like home.
Roomrs is a hospitality company that designs and rents thoughtful, furnished spaces for flexible timelines. What are you waiting for? Find your home today!
Brick Underground articles occasionally include the expertise of, or information about, advertising partners when relevant to the story. We will never promote an advertiser's product without making the relationship clear to our readers.