For those seeking a rental that comes with spiritual gravitas, this two-bedroom will provide ample opportunity for peaceful contemplation. The apartment is one of the Spire Lofts, a conversion of Williamsburg's St. Vincent de Paul Church, and much of the ex-cathedral's facade has been preserved. On the inside, you'll find a loft decked out with all the salvaged materials a Brooklynite with an appreciation for rustic-chic design could dream of—with modern amenities, of course. At $5,500 per month, this is steep even by Williamsburg standards, which could be attributed to the space's newness—and its spiritual bona fides.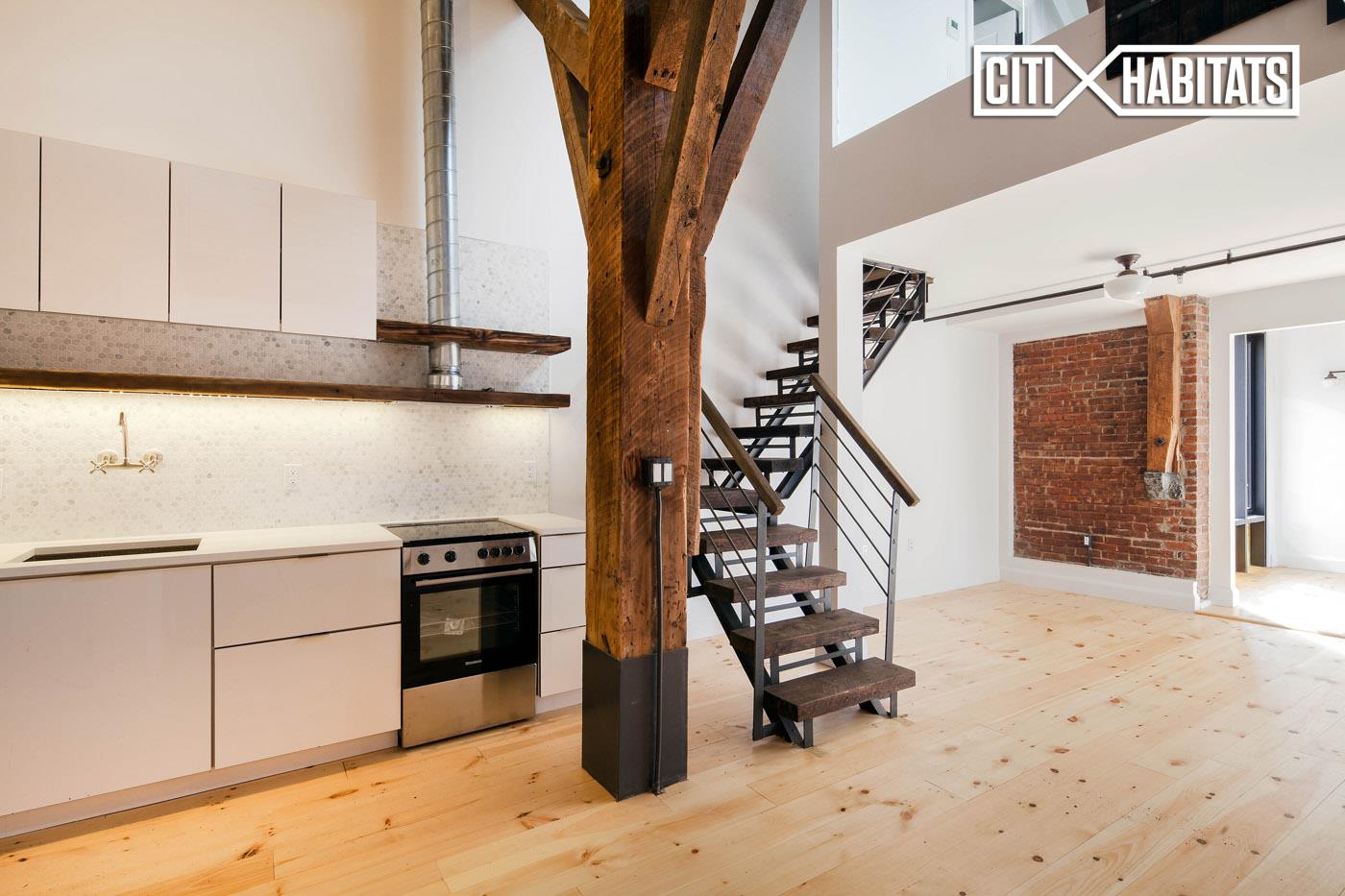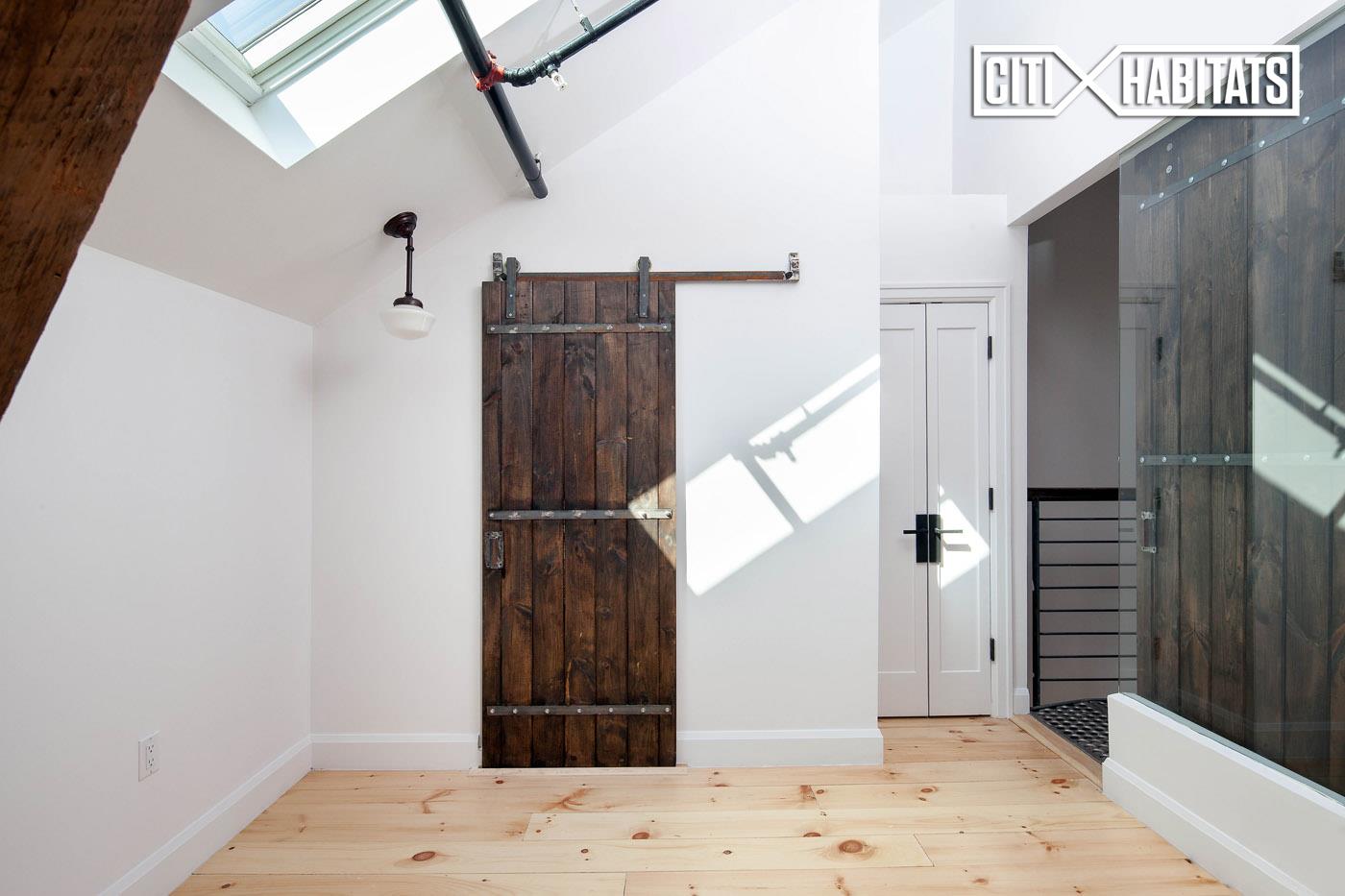 We're getting a 
Game of Thrones 
vibe from the high ceilings, reclaimed wood floors, and tree-like pillar in the center of the open-plan space; that heavy, dark wood door could easily lead to a dungeon. On the other hand, a skylight brightens the scene, and the exposed brick is all New York. The kitchen is very much of the 21st century, with stone countertops, marble backsplash, and luxe, stainless-steel appliances.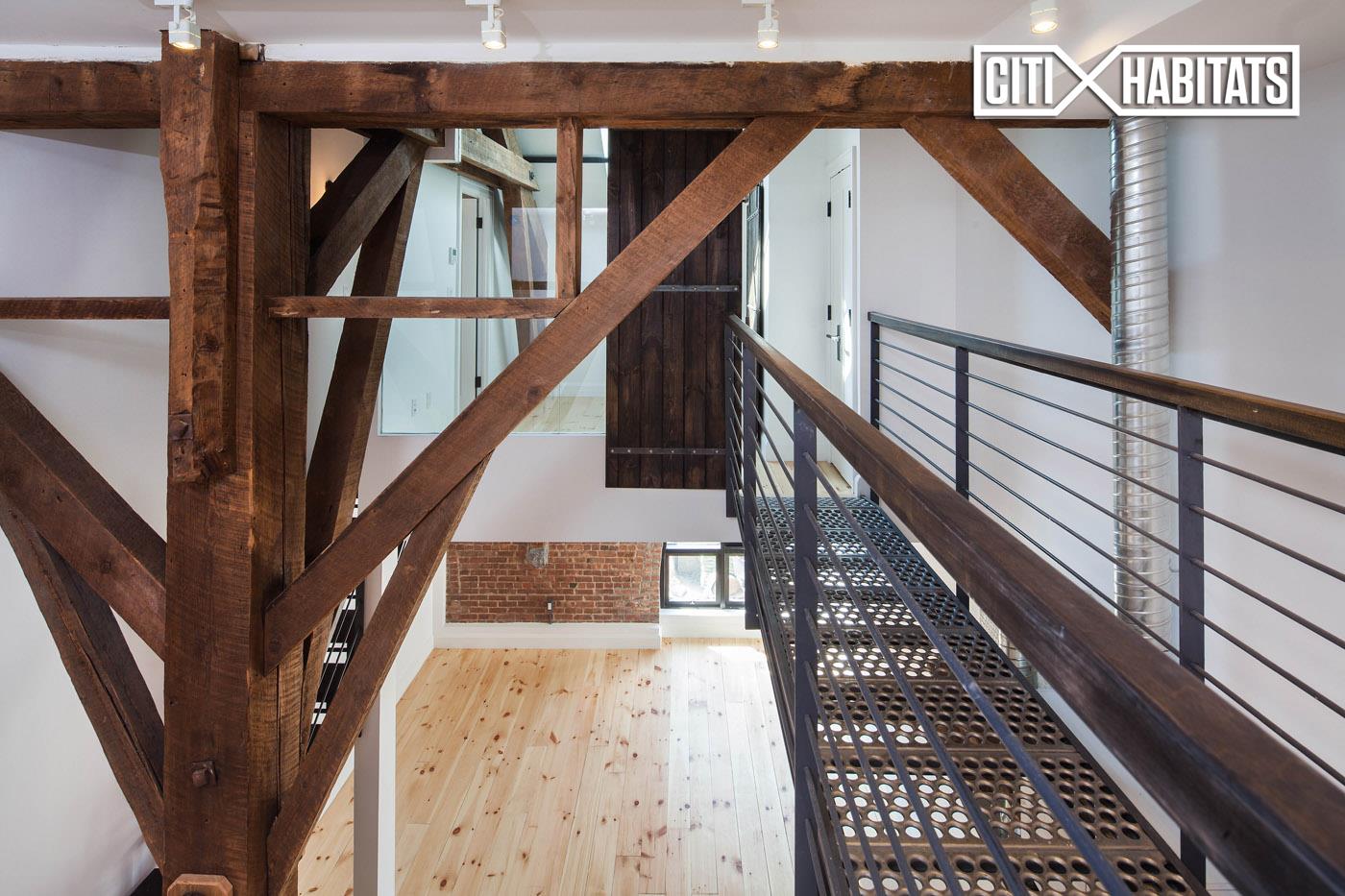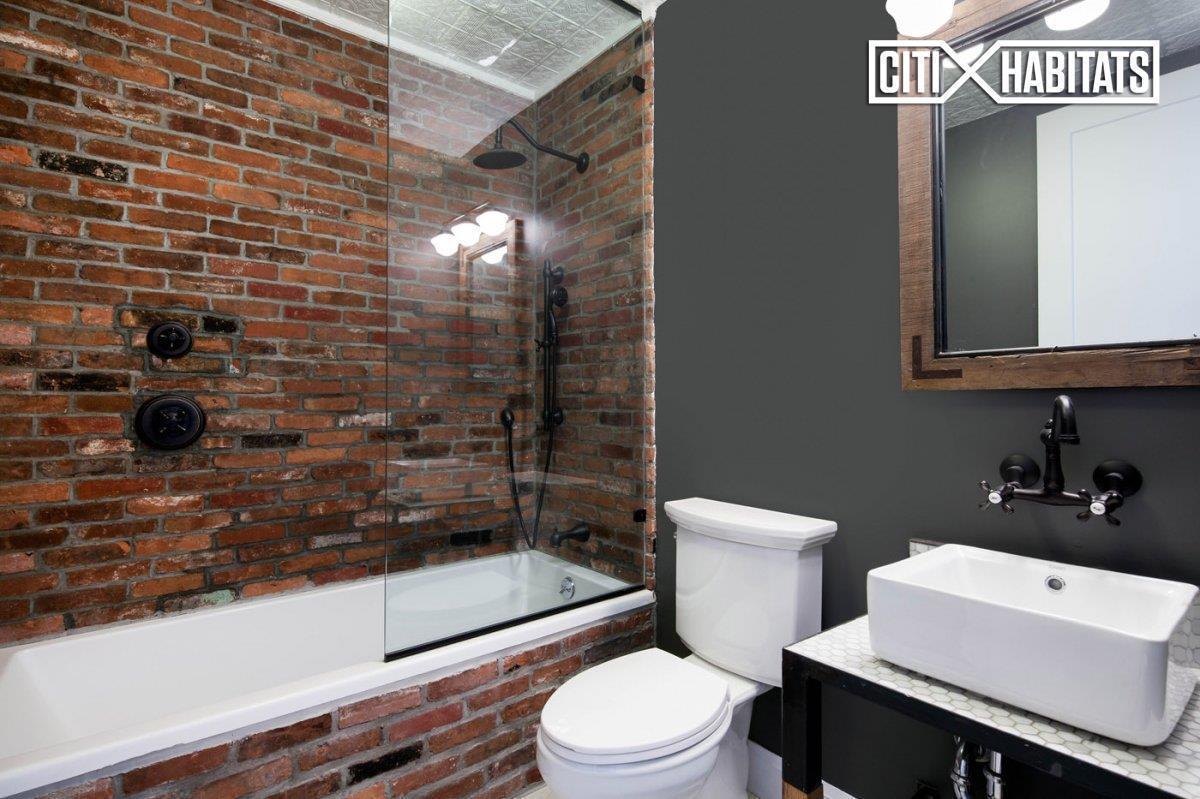 There's theatrical flair in the catwalk, which leads past exposed wooden beams to sliding doors and the bedrooms. The centerpiece of the en-suite bathroom is the exposed brick shower stall, a striking and unusual touch (though it does lead to questions of how it should be cleaned.) The black fixtures and pressed tin ceiling are at once old-fashioned and stylish, making for a truly one-of-a-kind space.