In the 25 years since her first Brooklyn guidebook came out, Ellen Freudenheim, author of The Brooklyn Experience—whose fourth edition was just released—has seen a lot of changes.
She herself bought a Park Slope brownstone in the mid-1980s. For many years, she and her husband rented out apartments within the house to generate income. Given how expensive her neighborhood has gotten, Freudenheim says: "If I were doing it now, I'd probably live in Astoria."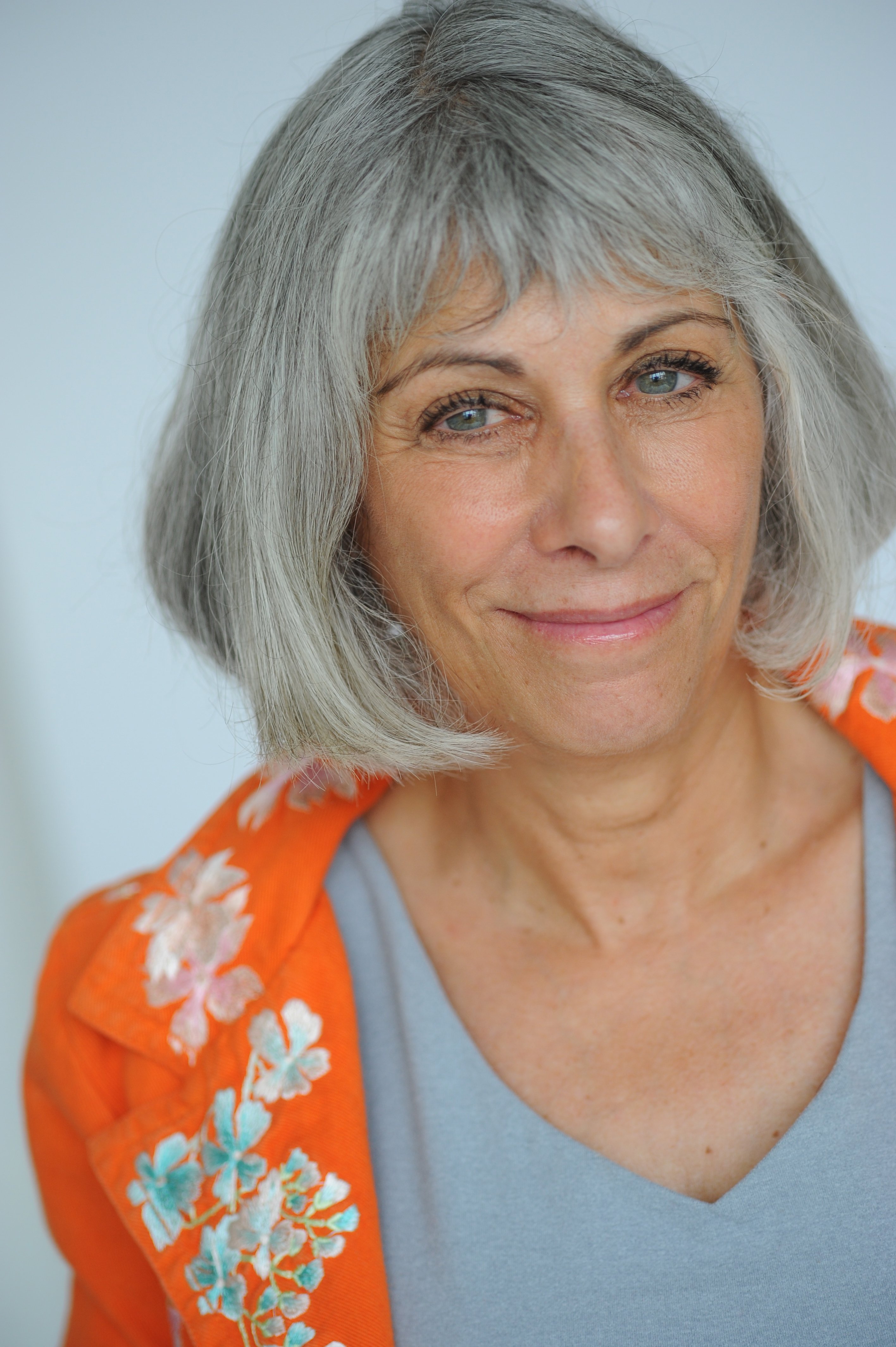 We spoke to the author about Brooklyn then and now: the changes to its skyline, its ever-growing cultural and tech communities (including the so-called tech triangle: Downtown Brooklyn, DUMBO, and the Brooklyn Navy Yard), and its affordability (or, rather, increasing unaffordability). "I do want to dispel the myth that Brooklyn just happened. This entrepreneurial energy is immigrant energy. Brooklyn is not about money, it's about moxie," she says. "It's about grit."
What was Park Slope like when you moved in?
We took a gamble. Fifth Avenue is so full of cute shops and restaurants now, but it was dangerous then. The subway stop by Gowanus was not used all that often, and there was a lot of drug activity. We were able to buy a house for the price of an apartment in Manhattan.
The last edition of your book was published in 2004. How have things changed in Brooklyn since then?
We knew there would be some high-rise development, but not to this extent. Neighborhoods have been rezoned to make way for high-rises that have changed the demographic and skyline. For example, the Fourth Avenue Corridor was zoned for 12-story buildings, and it's changed that area completely. The area by the Bedford Avenue L stop in Brooklyn is like its own city.
But there have been lots of other changes, too. Smith Street used to be the epicenter of interesting restaurants in Brooklyn, and now you've got streets like it in Williamsburg, Greenpoint, Bushwick, and other neighborhoods. There are tons of services and stores, and places like Brooklyn Larder, which specialize in small-batch products.
And there's a cultural evolution that's been astonishing. The Brooklyn Academy of Music keeps getting bigger and bigger, and the Brooklyn Museum keeps getting better and better. But, at the same time, it's become harder for artists to afford to live here. If cheap rents are the mouse, artists are the cats running after them.
Now, back in 1991, the first book was a celebration of authenticity of Brooklyn's neighborhoods: Greenpoint was Polish and Bed-Stuy was black and Carroll Gardens was Italian.
What's surprised you about Brooklyn's transformation in the last decade or so?
I'm totally surprised every time I go to a dinner party and I hear a bright young thing talk about how they're looking to live in a high-rise in Brooklyn. I want to say, "Why do you want to live in a high-rise in Brooklyn?" I understand that there are amenities, and that you create micro-communities in larger buildings, but the extent to which people would rather live that way surprises me.
It surprises me that people don't want to avail themselves of the richness of these neighborhoods, but I've also been to these buildings, and I've seen the amazing views and amenities. There are many around the north Brooklyn waterfront. In places like Williamsburg, where there isn't a lot of landmarking, it's that much more noticeable.
And these days, if you go to downtown Brooklyn, near the Fulton Mall, on your average Tuesday afternoon at 2, you'll hear the sounds of construction. It's a boomtown.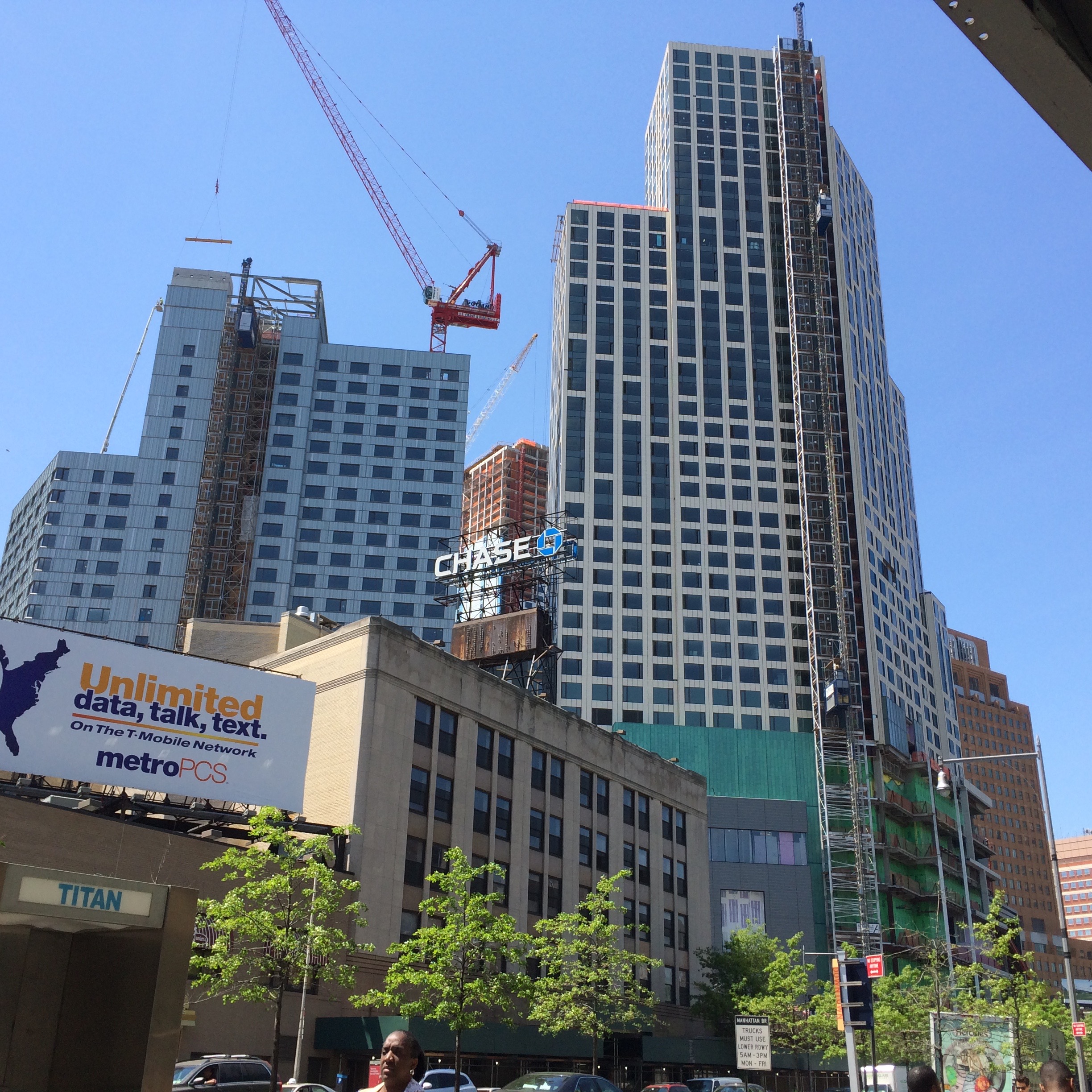 Are there other neighborhoods where the changes are particularly noticeable?
There's been a resuscitation of neighborhoods like East New York and Bushwick. On the one hand, affordable housing is necessary to keep those places ticking. But people are concerned about getting priced out, or feeling like strangers in their homes.
But the development and higher prices aren't all bad, are they?
Not at all. On the plus side, Brooklyn's safer and because of the population density you have stores like Whole Foods, and you see places like the Gowanus Canal and Newtown Creek being cleaned up. To have a canal in the middle of a city is an immense amenity.
The real estate community—Two Trees, specifically—has developed a culture angle in DUMBO. Two Trees restored the historic Tobacco Warehouse and turned it into a theater for St. Ann's Warehouse, and they helped build Brooklyn Bridge Park (complete with its carousel), which has pop-up pools, evening movie screenings, soccer fields, great little picnic areas, a boat launch, kayaking and amazing kiddie playgrounds. They've been arts patrons.
In many cases, cultural activity has been refreshed because of real estate. And now we have all kinds of people who want to stay here for good.
Which neighborhoods would you say are ripe for change?
Greenpoint used to be the sleepiest little place. You couldn't rent or buy a place there unless you knew someone. But that Manhattan-facing waterfront is valuable property, and there's a lot of new construction.
I would really look out for Coney and Red Hook. They're also water-facing, and while Coney is far into Brooklyn, it's oceanfront property. And water and green views are always going to be valuable.
There's also a lot of land in Red Hook. And Flatbush is interesting, too. There are lots of different types of housing there. From affordable apartments to beautiful mansions.
Any Brooklyn day trips you'd recommend for someone to get truly acquainted with the borough?
I'd say go take a Greenwood Cemetery tour. It's an official arboretum in addition to a cemetery, and there are amazing stories about their "permanent residents." Then go over to Sunset Park. Fifth Avenue is Latino and Eighth Avenue is Asian, so there's great food.
At the Brooklyn Navy Yard, I'd check out BLDG 92, a museum that tells you about the history of the area. You can also get on a bus or bicycle tour, but you need to book ahead.
I'd also recommend walking around Hasidic Williamsburg, starting at Bedford Avenue (dress accordingly). It's a real throwback to Poland in the 17th Century. And then go to hipster Williamsburg. If that doesn't tell you the story of Brooklyn, I don't know what does.
In Red Hook, during the summer, you feel like you're in Rhode Island. There's a distillery, there are restaurants, and there's almost always some art on display. And in the Ikea parking lot where the ferry docks, there's this fabulous little park, called Erie Basin Park, too.
Brick Underground articles occasionally include the expertise of, or information about, advertising partners when relevant to the story. We will never promote an advertiser's product without making the relationship clear to our readers.