Ask a Renters Rights Lawyer
Ask Sam: How high will the Rent Guidelines Board raise rents for stabilized tenants?
The RGB will hold a final vote in June on rent increases for lease renewals of stabilized apartments
On the table are rent hikes of 2 to 5 percent for one-year leases and 4 to 7 percent for two-year leases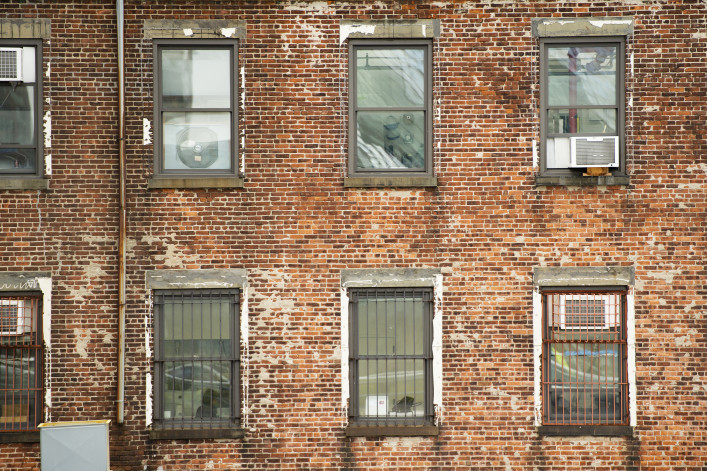 Travel Wild via Getty Images
The Rent Guidelines Board has proposed rent increases for stabilized tenants. How likely is their proposed hike to go into effect? What does this mean for me as a stabilized tenant who wants to renew my lease?
In a preliminary vote, Rent Guidelines Board proposed setting a rent increase between 2 and 5 percent for one-year leases, and 4 and 7 percent for two-year leases for stabilized tenants. If the RGB decides in its final vote next month to raise rents by 5 and 7 percent, that will be approaching historic highs, says Sam Himmelstein, an attorney at Himmelstein, McConnell, Gribben & Joseph who represents residential and commercial tenants and tenant associations.
A history of rent increases for stabilized tenants shows that the last time one-year lease renewal rates were at 5 percent was 1989.
"It's as high as it's ever been," Himmelstein says. "But landlords are not doing badly, even landlords of stabilized tenants. They made a killing for 26 years through vacancy deregulation. This points to the fundamental tension of the human need for affordable housing and private industry's drive for profit."
These rent increases are substantially lower than a number initially mentioned by the RGB—15.75 percent for two-year leases. But that was only a hypothetical, based on a single data point, an op-ed in City Limits argues.
"It's almost like it's set up so we'll be happy when the RGB comes down to a lower rent increase," Himmelstein says.
The RGB will make its final decision at a meeting in June. Tenant advocates are hoping for as low a rent hike as possible, with many calling for a rent rollback. This has never happened, but there was a rent freeze under former Mayor Bill de Blasio and in 2020, in response to financial hardships caused by the pandemic, there were no rent increases for one-year leases. 
Mayor Eric Adams has a significant influence over these decisions. The RGB comprises two tenant representatives, two landlord representatives, and six public representatives, all appointed by the current mayor.  
"The public and landlord representatives are doing Mayor Adams's bidding," Himmelstein says. "The concern is that he's paying back the real estate industry for the massive donations he gave them."
So what's the most likely outcome next month? Himmelstein says the rent hike will probably end up being in the middle of the ranges proposed.
A six percent rent increase may not sound too steep, given the rent hikes many market-rate tenants face. But for stabilized tenants who aren't earning high incomes, it's substantial.
"If you're paying $2,000 a month and get a 6 percent increase, that's a rent hike of $120 per month. That's a lot of money for working and poor people," Himmelstein says.
Related: 
Ask Sam: My rent is going up by 30 percent. Can I fight this increase? (sponsored)
Ask Sam: I found out my apartment used to be rent-stabilized. Now what? (sponsored)
Ask Sam: How do I find out if my apartment should be rent-stabilized—and the landlord owes me money? (sponsored) 
Read all our Ask a Renters Rights Lawyer columns here.
---
Sam Himmelstein, Esq. represents NYC tenants and tenant associations in disputes over evictions, rent increases, rental conversions, rent stabilization law, lease buyouts, and many other issues. He is a partner at Himmelstein, McConnell, Gribben & Joseph in Manhattan. To submit a question for this column, click here. To ask about a legal consultation, email Sam or call (212) 349-3000.
Brick Underground articles occasionally include the expertise of, or information about, advertising partners when relevant to the story. We will never promote an advertiser's product without making the relationship clear to our readers.