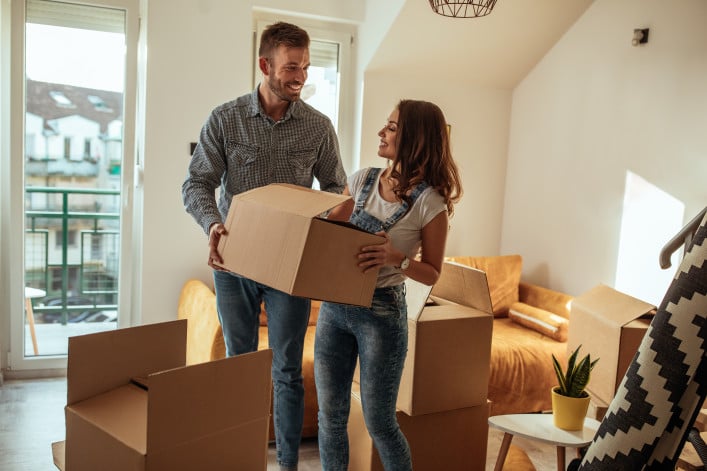 I live in a rent-stabilized apartment and I want my girlfriend to move in. Am I allowed to have a roommate who is not on the lease?
You're entitled to have a roommate in both market-rate and rent-stabilized apartments in New York City under section 235-f of New York's Real Property Law, known as the roommate law. However there are a couple of things to consider as a rent-stabilized tenant. 
For starters, you don't need to ask your landlord for permission to have a roommate, says Sam Himmelstein, a lawyer with the firm Himmelstein, McConnell, Gribben, Donoghue & Joseph. But you must notify them of your roommate's name within 30 days of their move into the apartment, he says.
---
[Editor's Note: Realty Bites tackles your NYC rental questions. Have a query for our experts? Drop us an email. We respect all requests for anonymity.]
---
You should also know the roommate law applies to apartments where a lease restricts occupancy to the leaseholder and their immediate family. It allows for you to have one unrelated roommate in addition to immediate family. So if you're the only person on the lease, your girlfriend can move in if you don't have another non-related roommate. 
If you have another roommate who is on the lease, your girlfriend (or boyfriend) can still move in as long as the amount of roommates or tenants doesn't exceed the number of people on the lease, Himmelstein says. And if for some reason you don't have a lease, you could technically have as many roommates as you want.
The only way having a roommate is different for rent-stabilized tenants is how much you ask them for rent. You cannot charge your girlfriend, or any roommate for that matter, more than a proportionate amount of rent according to the Met Council on Housing. For example, if you have one roommate, you cannot ask for more than half of the monthly rent. Market-rate and rent-controlled apartments don't have the same restriction. 
Even after your girlfriend moves in, you might not be able to add her to the lease—even at renewal time. In rent-stabilized apartments, you're only legally entitled to add your legal spouse or domestic partner to the lease. In this situation, you don't have to wait to renew your lease to add them. The Met Council on Housing recommends you send a certified letter notifying that you're legally married and want your partner to be on the lease.
When it comes to adding your girlfriend or other roommate to the lease, you can always ask your landlord, but they aren't legally obligated to do so.
One last consideration: As the leaseholder, your rent-stabilized apartment must be your primary residence. You both could face eviction if you live elsewhere the majority of the time.
Brick Underground articles occasionally include the expertise of, or information about, advertising partners when relevant to the story. We will never promote an advertiser's product without making the relationship clear to our readers.