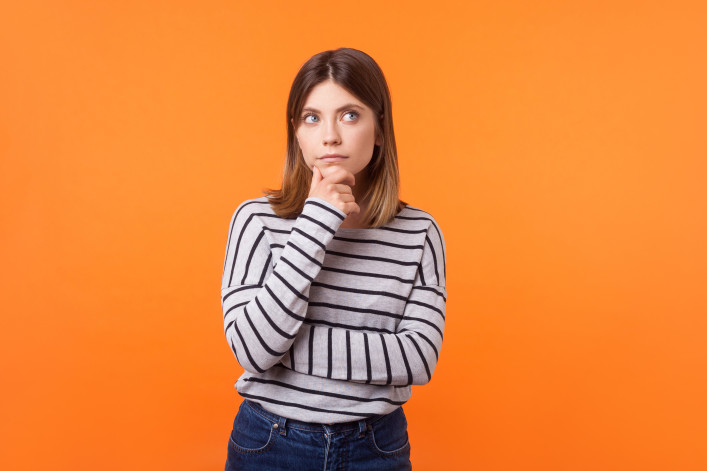 I'm looking for an apartment to rent with a roommate. She is employed but I was laid off and am currently collecting unemployment benefits. Both of us have a decent amount of savings and could pay six months or maybe up to a year of rent up front. Will landlords consider me more favorably if I have a guarantor?
A landlord might consider unemployment benefits as your proof of income, but there's a chance that you will still need a guarantor, especially if you and your roommate don't meet their income requirements.
In New York City, landlords typically require your annual salary to be 40 to 45 times the monthly rent. Depending on your roommate's salary, you might not meet those requirements because unemployment benefits are capped at $504 a week—and you might earn less because benefits are based on your previous income.
Unfortunately, most landlords do not accept unemployment benefits as proof of income, and it's not illegal for them to do so. 
---
[Editor's Note: Realty Bites tackles your NYC rental questions. Have a query for our experts? Drop us an email. We respect all requests for anonymity.]
---
Sam Himmelstein, a lawyer who represents residential and commercial tenants and tenant associations (and a Brick Underground sponsor), says that a landlord could reject you if your unemployment benefits don't meet their income requirements or if you're not gainfully employed. Most landlords wouldn't proceed with someone who doesn't have a job, he says.
However, if you're collecting unemployment because you're temporarily furloughed, and you have a job to return to once your employer reopens, then a landlord may be more willing to approve your lease. 
Many New Yorkers who were laid off at the start of the pandemic could see their unemployment benefits expire soon. In New York, you're only eligible for unemployment benefits for 59 weeks, an increase from 26 weeks before Covid-19. There's a second Covid-19 relief package that could extend unemployment benefits, but it hasn't been approved yet.
There is an effort underway to provide better legal protections to renters who receive subsidies. A new law signed by Mayor Bill de Blasio last month strengthens income discrimination laws, which may shield renters who receive unemployment benefits from being turned away unfairly. 
As a spokesperson at the New York City Commission on Human Rights explains, if you do experience housing discrimination because of your source of income, including unemployment benefits, you should report it. CCHR can then direct you to resources that may help. "Often source-of-income discrimination is a proxy for other types of discrimination, so people should always report it," the representative says.
Mihal Gartenberg, a broker at Warburg Realty, says that landlords she's worked with don't consider unemployment benefits as income "because the benefits run out."  Gartenberg says that if you're unemployed or experiencing hardship right now, showing that you have substantial savings helps. "I do believe that a landlord would take a high level of savings into consideration if the income level did not meet the [income requirement]," she says.
Karen Kostiw, a broker at Warburg Realty, says that if your roommate meets a landlord's income and credit requirements on their own, then the landlord might approve the application but would require them "to be the party legally responsible to make the rent payments and [sign] the lease." So, they would have to be the sole applicant on the lease and you would pay your roommate.
Last year's rent reforms prohibit landlords from collecting more than one month's rent as a security deposit, even if you're able to pay extra security. Before, it was common for landlords to ask for several months of rent upfront if you didn't meet income or credit requirements.
Landlords are being extra cautious right now when evaluating prospective tenants because there is so much economic hardship, Kostiw says. "A [renter] with substantial savings, but has no job or has credit issues will have difficulty renting without a guarantor."
If you don't have a pesonal guarantor, you can use a professional guarantor service like Insurent (a Brick Underground sponsor). To qualify for Insurent as an unemployed person, you must have cash assets that are a minimum of 50 times the monthly rent. You have to submit a copy of last year's tax returns, or an accountant's statement, and a photo ID. Your roommate will also have to submit an application if they're signing the lease too.
So, while you've got some options, you're most likely going to need a guarantor.
Brick Underground articles occasionally include the expertise of, or information about, advertising partners when relevant to the story. We will never promote an advertiser's product without making the relationship clear to our readers.