Realty Bites
I moved into a new place and the previous tenant's stuff is still in the closet. Can I throw it out?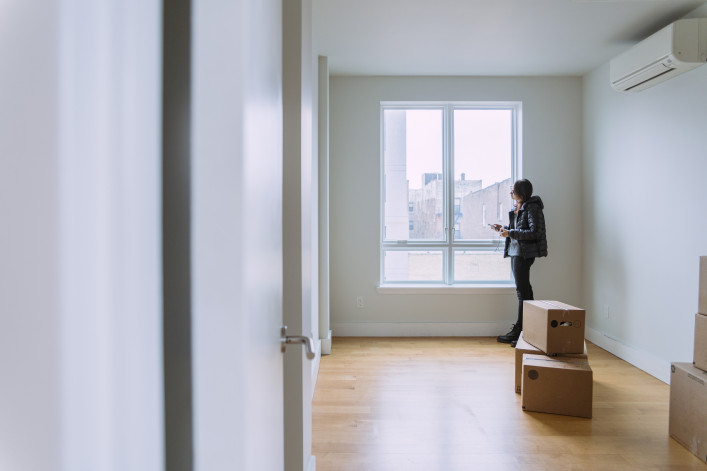 It's fairly common for new renters to move into a place and find that the previous tenants have left behind some things, brokers tell Brick Underground. No doubt—it can be a drag to have to deal with someone else's stuff. Karen Kostiw, a broker at Warburg Realty, says she had to clean out children's clothes and furniture that were left behind at an apartment she was clearing out.
But on the other hand, you might get lucky and find art, furniture, or even window AC units—things that were too big for a new place or too heavy to move—and you can make use of them.
However, most of the time landlords deliver an empty apartment and store (or throw out) any items that remain, says Arik Lifshitz, CEO of DSA Property Group. If there is something, like a book case, for example, and you don't want it, you can ask for it to be removed, he says.
---
[Editor's Note: Realty Bites tackles your NYC rental questions. Have a query for our experts? Drop us an email. We respect all requests for anonymity.]
---
So what should you do if you move in and come across smaller, more personal possessions? First, reach out to the listing agent or landlord before throwing them out, Kostiw says. You would want someone to do the same for you.
And if it's something that seems important or valuable, you should give it to management so you're not responsible for it or contact the super and have them store it in case the previous tenant comes back to collect their stuff. 
You can also use your discretion—if it's something that looks broken or damaged, you're probably in the clear to toss it out. But dispose of it the right way.
Adjina Dekidjiev, a broker at Warburg Realty, says she once had a landlord receive a citation from the Department of Sanitation after a former tenant's furniture was left on the curb by the new tenant. So unless it's something that can easily be thrown out with the trash, ask the super to take care of it.
And at the end of the day, you're not under any obligation to the previous tenant, so if you're not getting help in a timely manner, you can just throw out the things responsibly.
Brick Underground articles occasionally include the expertise of, or information about, advertising partners when relevant to the story. We will never promote an advertiser's product without making the relationship clear to our readers.