Realty Bites
I'm struggling with depression and can't live on my own. Can I break my lease without penalty?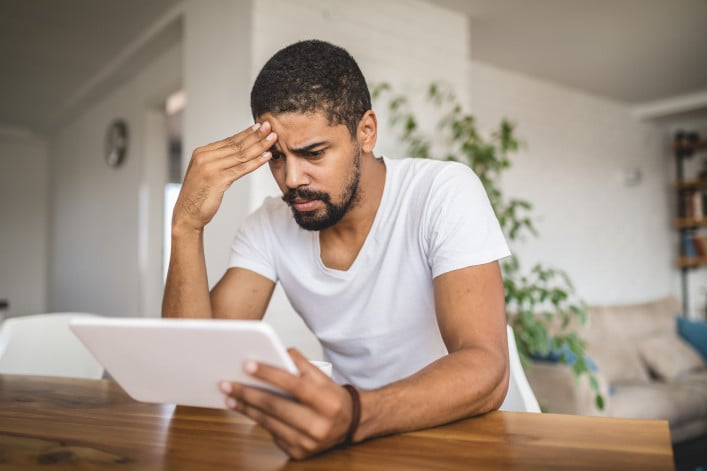 I'm struggling with mental health issues and want to move in with my family so I can take care of myself better. Can I break my lease without penalty because of my depression?
One in five Americans struggle with their mental health so you're not alone, but there are a couple of factors that will determine if you can break your lease because of your depression.
According to the federal Fair Housing Act, New York City's Human Rights Law, and New York Executive Orders, you're entitled to reasonable accommodations if your mental health impairs your ability to function on your own. So if you cannot hold a job and take care of yourself you might be able to get out of your lease, but you need to document your condition—which may be a challenge while you're in crisis.
---
[Editor's Note: Realty Bites tackles your NYC rental questions. Have a query for our experts? Drop us an email. We respect all requests for anonymity.]
---
You would need to see a medical professional to prove that your situation is severe enough, says Steven Kirkpatrick, a partner at law firm Romer Debbas. Although he's never seen a lease break case that hinged on depression, it's a viable claim if it's a recognized disability, he says.
Kirkpatrick says that a medical evaluation might include what caused the depression, like a recent traumatic event. Having seasonal depression because your apartment doesn't get enough sunlight is not going to be grounds for breaking your lease, he says. 
According to the Attorney General's tenant's right's guide, you can get out of your lease if your doctor determines that you need to live with a family member or in a healthcare facility. 
You then have to provide written notice to your landlord stating when you plan to move out of your apartment. If your landlord doesn't provide reasonable accommodation, which in this case would likely be to end your lease, you could take legal action against your landlord. But most landlords won't take it that far because if you win the case, they would be on the hook for your legal expenses, Kirkpatrick says.
You can also file a complaint with the New York City Human Rights Commision, who will investigate the situation to determine if your landlord is discriminating against your disability. 
If your depression is not considered severe, your landlord might not be willing to break your lease. Arik Lifshitz, CEO of DSA Property Group, says that in most cases, owners expect tenants to comply with the terms of the lease. But you can try letting your landlord know what you are experiencing. You may find they are willing to work something out, including allowing you to find someone to take over your apartment for you. 
Brick Underground articles occasionally include the expertise of, or information about, advertising partners when relevant to the story. We will never promote an advertiser's product without making the relationship clear to our readers.