Mott Haven is the southernmost neighborhood in the Bronx and is under-going a long-hyped transformation, as new businesses open and new residents arrive, priced out of Manhattan and parts of Brooklyn and Queens, and in turn driving up rents in their newly adopted home. This three bedroom, two bath is relatively reasonably priced, depending on your perspective, and comes with access to a backyard. 
As always when weighing New York City apartment listings, we turn to our Take It Or Leave It experts—myself, Constantine Valhouli, founder of real estate research and analytics firm NeighborhoodX, and freelance writer Lambeth Hochwald.
The apartment has a lot going for it, but one thing our panel took note of was a recent dramatic price drop, from $3,600 to $2,600 per month net effective rent.
"That much of a drop could be a bit of a red flag, or it could be a sign that the neighborhood is subject to the same kinds of pricing swings that marked Harlem until it stabilized," Valhouli says.
So, is this apartment worth renting? First, the basics:
Size: Three bedroom, two bath 
Location: 304 Alexander Ave., #1, Mott Haven 
Price: $2,966 (gross monthly rent after accounting for one month free and $400 per month for all utilities)
Days on the market: 45
Flexible layout: No
Subway: 6 at Third Avenue-138th Street; 2,4,5 at 138th Street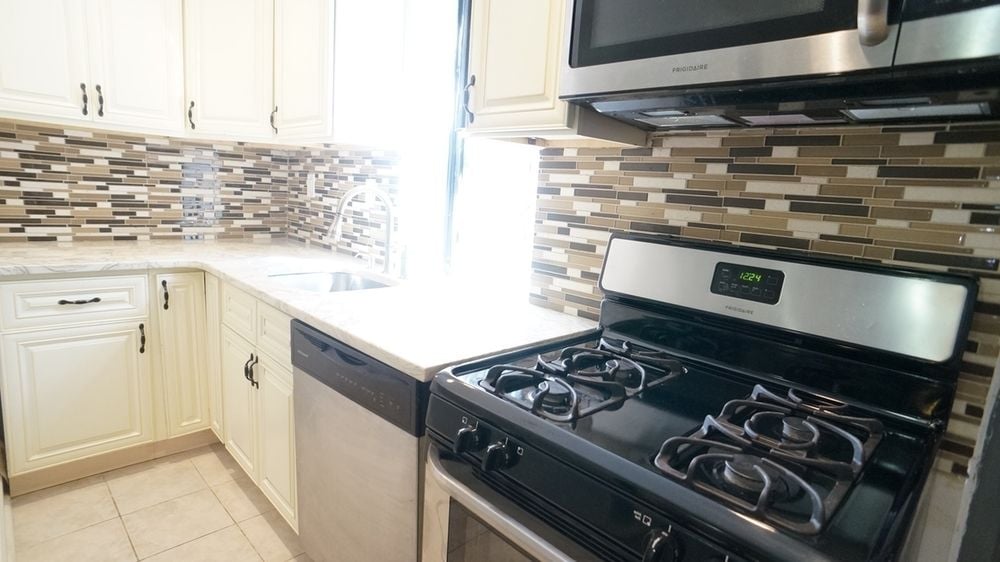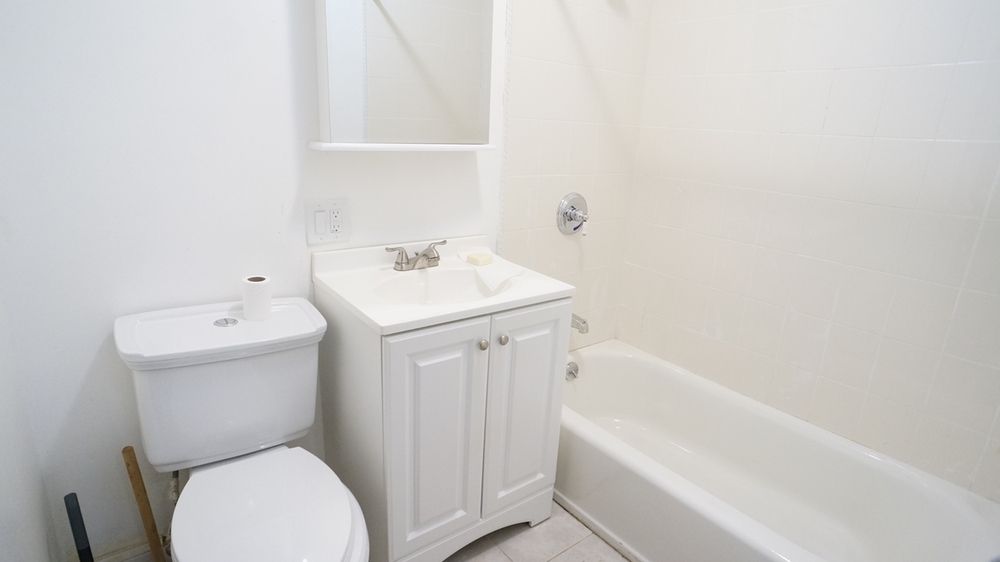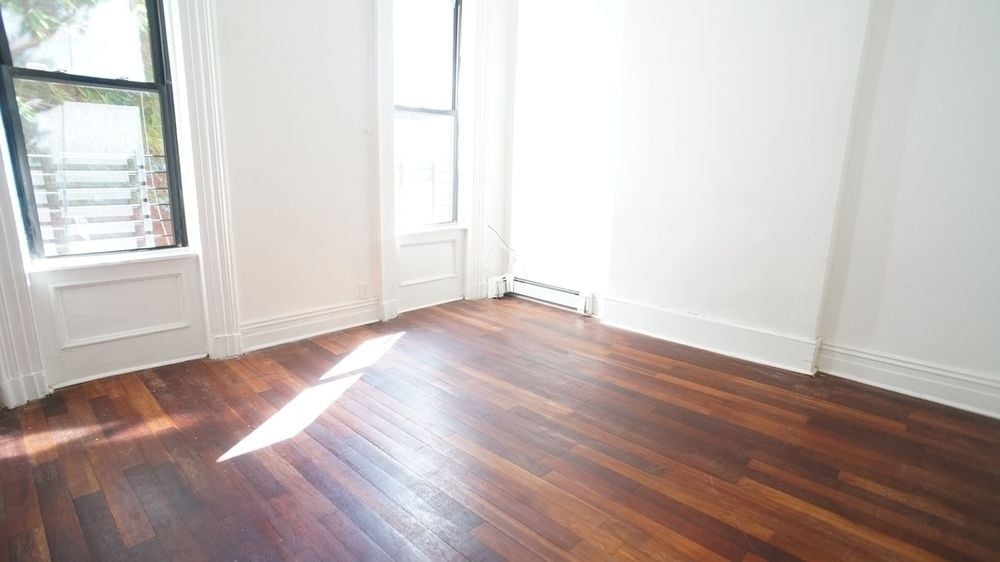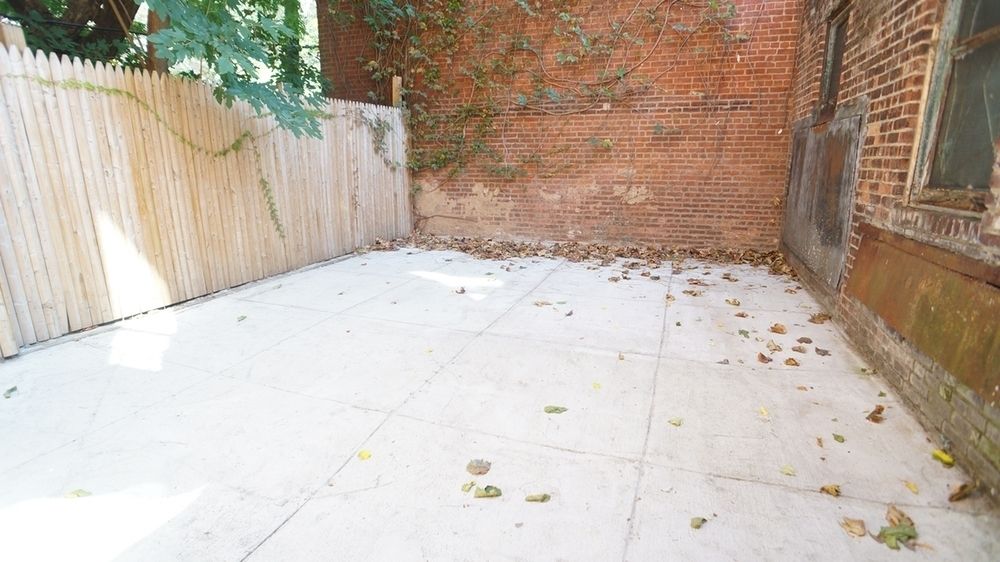 Pros and cons
"The pros first: It has a backyard, washer-dryer, and all utilities included for $3,000 per month for a three bedroom. So, roommates would be living about 30-40 minutes from Midtown for $1,000 per month each. And the neighborhood has all kinds of interesting coffee shops and bars. The cons: the renovation looks kind of soulless. Life is full of trade-offs."—Constantine
"It's great to have outdoor space, and although this apartment is renovated there are still some nice details to speak of. I love the wood framing the windows, for example. Also the neighborhood is appealing. A con would be the fact that it's been available for more than a month."—Georgia
"The biggest pro of this is the price. You're getting three bedrooms plus a yard and an in-unit washer-dryer for less than $3K a month with a gorgeous kitchen to boot (check out that suburbs-worthy backsplash!). On the flip side, you'll be sharing this built-in-1901 brownstone with just one other tenant, which limits the possibility of neighbors to hang out with."—Lambeth
Who this apartment would be perfect for
"Roommates who work in Midtown rather than downtown, and who would like a bit more space and affordability than than you could find for the same commute into either Queens or Brooklyn."—Constantine
"Roommates who want to throw backyard barbecues."—Georgia
"Either a small family of three or a few pals who dream of outdoor barbecues once the weather gets nice."—Lambeth
The verdict
TAKE IT "Could be worthwhile, but worth looking under the hood."—Constantine
TAKE IT "The price is right for what you get."—Georgia
LEAVE IT "Unless you're working right along the 6 train."—Lambeth