Affordable Housing
How to tell if a NYC basement apartment is a legal rental
See if the windows on the ground level are at least 50 percent above grade
Check if there are two ways out in case one exit is blocked by a fire
Confirm the building's CO via the DOB's Building Information System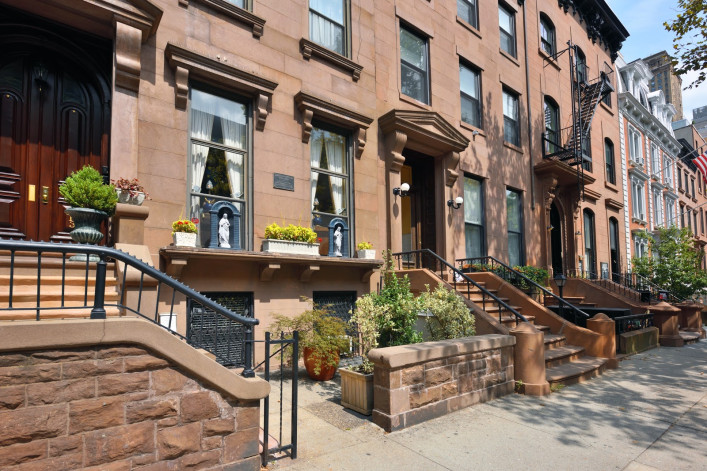 When Hurricane Ida blew through New York City in September 2021, it dumped more than half a foot of rain on Central Park in just a few hours, floated cars down city streets, and halted the subway system. At least 11 people were killed when their basement-level apartments filled with water or suffered other storm-related destruction.
The storm cast new attention on the problem of basement apartments–and the city's lack of progress to bring these units up to code and make them safe for living.
Not all basement apartments in NYC are illegal or unsafe, but you need to check them out carefully—or you could find yourself evicted after a surprise inspection—or the victim of a more tragic situation. Here's how to tell if a basement apartment is legal. (And you can read more on how to avoid renting an illegal apartment and the pros and cons of living in a basement apartment.)
---
[Editor's note: A previous version of this post was published in March 2022. We are presenting it again with updated information for March 2023.]
---
Basement or cellar? 
In NYC, basements and cellars are not the same thing, and the difference determines whether it is a legal dwelling. According to the Department of Housing, Preservation & Development, a basement has at least half of its height above curb level, while a cellar is less than half above grade. 
This is one of the most obvious ways to tell whether a basement apartment is legal: Look at the ground-level of a building and check whether 50 percent of the window is above grade. 
Generally, cellars in one- and two-family homes are never legal to rent as apartments because they usually lack more than one access point (more on that below) and are considered unsafe for use as living space. 
Certificate of Occupancy 
If you are want to confirm an apartment is legal, you should check the building's Certificate of Occupancy via the DOB's Building Information System. It can easily be accessed on the DOB's main page.
A Certificate of Occupancy will state whether or not the basement is considered habitable. It also ensures that the apartment meets legal requirements and building codes.
Are the ceilings high enough?
In order for the apartment to be legal, the ceiling height must be a minimum of 7.5 feet high. This is a change from the previous minimum of 8 feet, thanks to the recent revision of the city's building codes.
Getting in and out
Basement apartments must have multiple means of egress in case one entrance is blocked by fire, for example.
There are important considerations for sleeping rooms in a basement apartment: They must have an egress window or door opening to the outside, the window sill can't be more than three feet above the floor, and the window should be at least 30 inches tall by 24 inches wide.
If you can't picture climbing out of the window in an emergency because it is too high or too narrow—it is unsafe and therefore unlikely to be legal.
Windows also bring in natural light and allow for ventilation, which are also DOB requirements for a legal dwelling. 
Other tell-tale signs 
If you have to access your apartment through a commercial space, like an office, that's another indication the space is not likely legal.
Other warning signs that a basement apartment is not a legal dwelling: A lack of ventilation, as well as a bathroom and/or kitchen that isn't fully functional—for example, when the place to cook is merely a hotplate on a table.
Extension cords plugged into outlets in another apartment are another warning sign. Pay attention and move on to the next place.
Brick Underground articles occasionally include the expertise of, or information about, advertising partners when relevant to the story. We will never promote an advertiser's product without making the relationship clear to our readers.