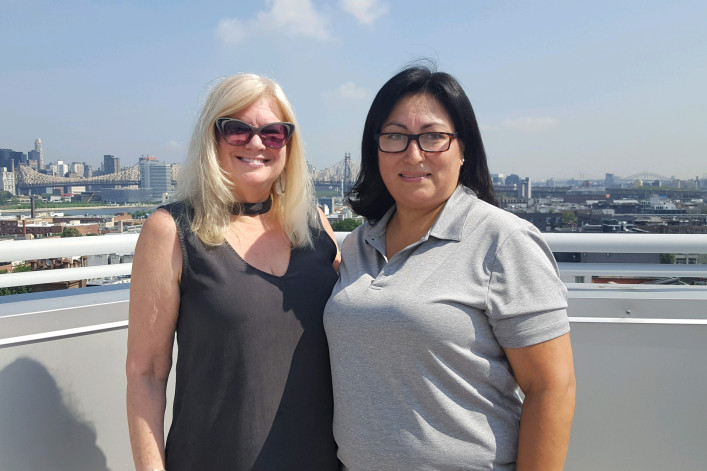 The glass ceiling in many industries remains relatively unfractured, but in one building in Long Island City, the male-dominated world of superintendents is being challenged.
10-50 Jackson Avenue, a 12-story luxury rental property built in 2008, is overseen by a female superintendent, Iraida Palomino, and residents and staff say that the building has never been in better shape. 
It's particularly unusual to encounter a woman superintendent; in fact, according to a New York Times article, out of 3,000 unionized supers in NYC, only a few dozen are women. 
Patrick Smith, a board member in the building, says that having a female super overseeing the property has been a very positive experience—especially after a previous super had to be let go for negligence. 
"In visiting other properties in the area, I haven't encountered buildings like this one," Smith says. "It's extremely well-run, and the entire board is so thrilled." 
The building's property manager, Claudine Gruen, recommended Palomino after the prior super was terminated. Gruen, an owner of Garthchester Realty, said that initially some staff may have been reluctant to take orders from women, but Palomino's attention to detail and mild-mannered disposition quickly earned their respect. 
"Everybody loves her. She's able to do the repairs, and it's never been cleaner here," Gruen says.
Read on to learn about Palomino's experience finding success in a male-dominated industry, in her own words.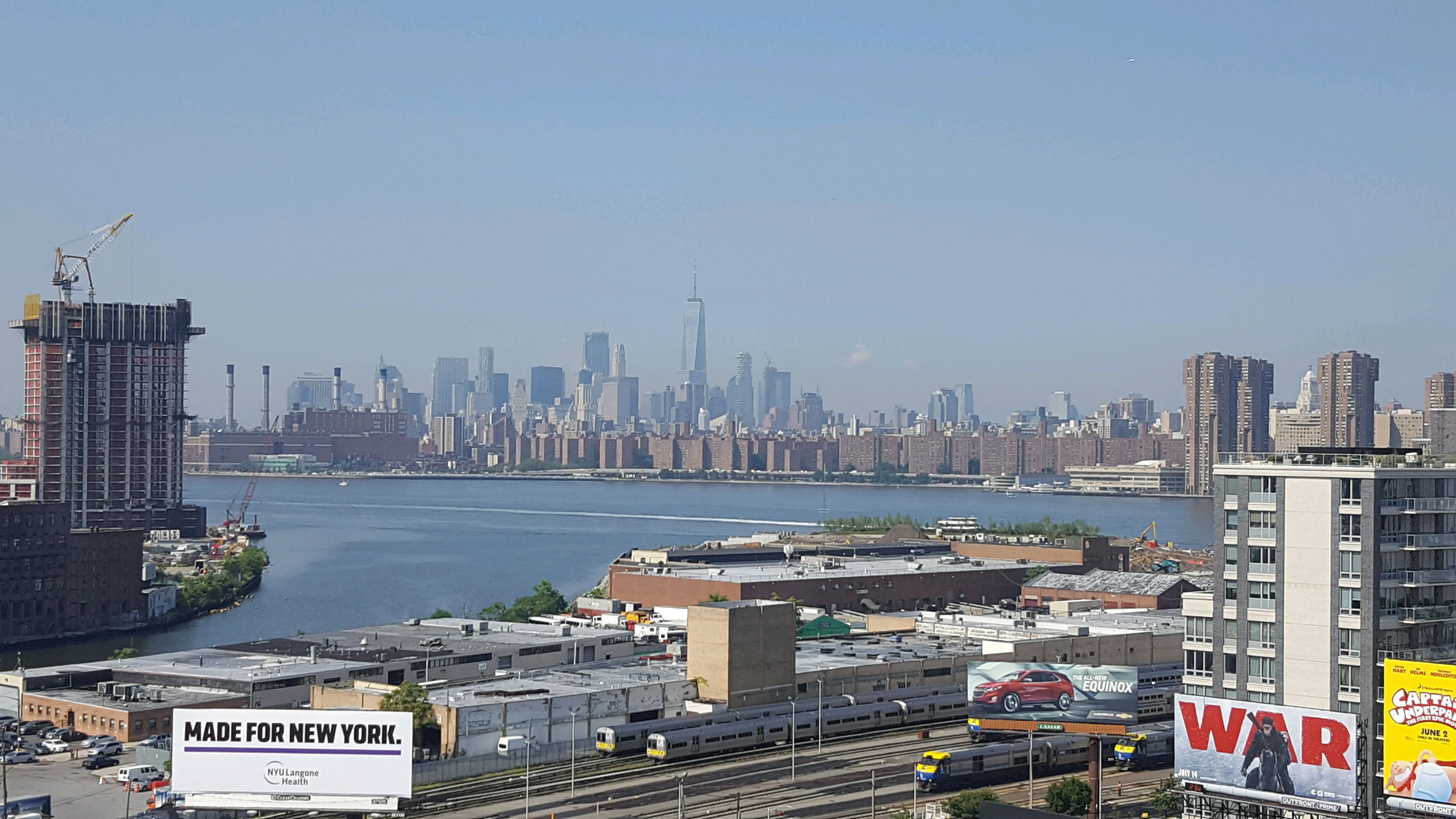 Getting her start as a super 
I'm originally from Peru, and moved to the U.S. about 22 years ago. I started out by helping my husband—he was a super for a long time in Manhattan. I learned little by little because I watched him fixing things. Claudine gave me the opportunity to show my knowledge when I started to work with her.
It wasn't always easy for me because I'm a woman, and often building owners would not trust me at first. But when they saw me work, they were very happy with me. I've always tried to do my best at my job—this is my second home. Claudine brought me here because she trusts me. When I first came, this building was terrible. I had to open the walls where there was a leak and seal up the pipes. Downstairs, in the basement, it was unbelievable. You couldn't go in because it smelled. (Gruen agrees: "It was a mess, but now you can eat off the floors," she says.)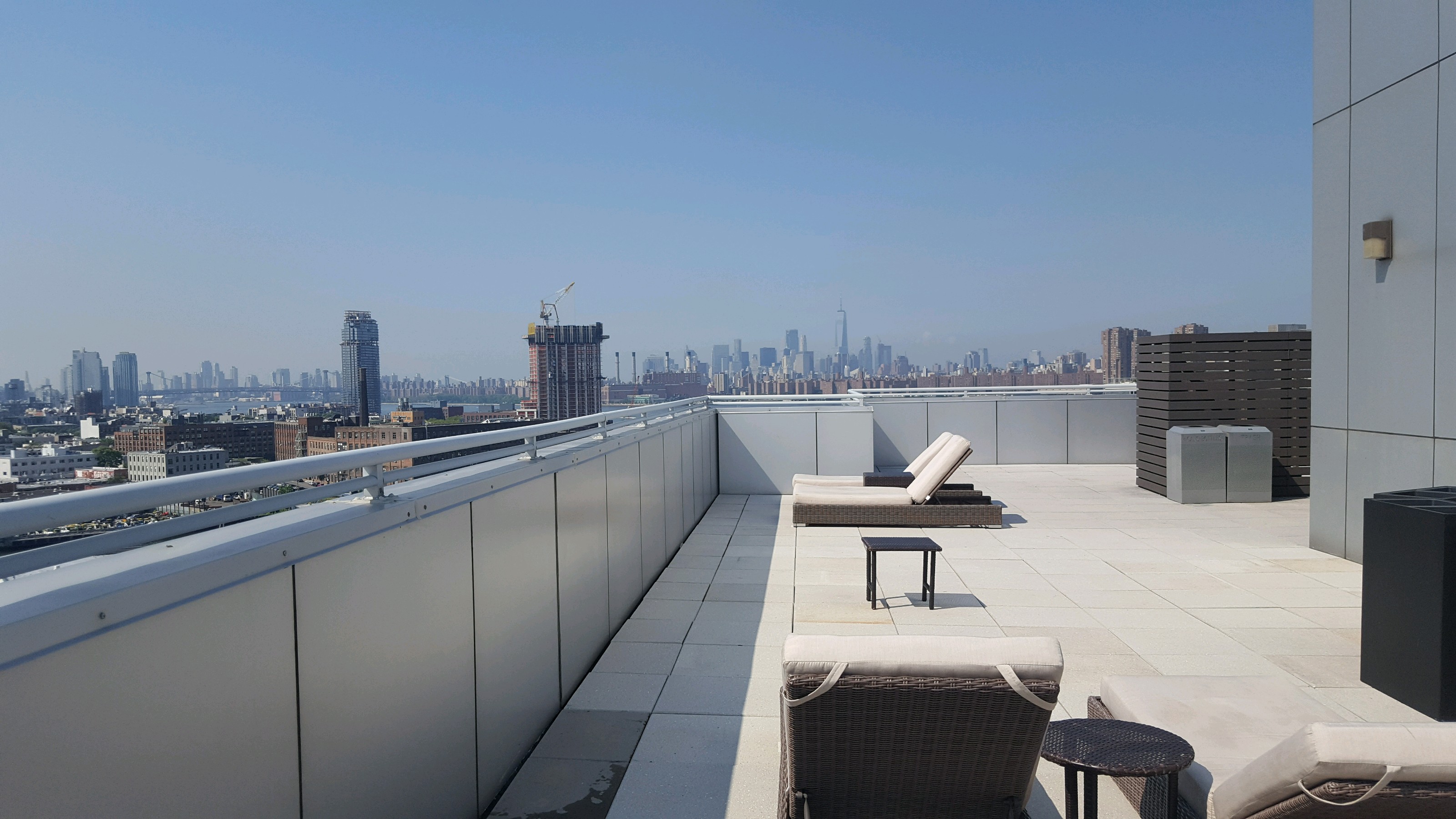 Dealing with skepticism about her abilities
I remember one day I called some people in to come fix the elevator. I always want to see how repair people do it so I can learn and be sure of what's changing. That day, the repairman made me feel very bad. He said "You have to go, I never show my work to a woman." Some people think we are weak and we can't do the job.
Another time, another repairman came in downstairs while I was there and asked the doorman to call the super. I said, "I am the super."
"You're the super? Do you know what the problem is?" he said.
I told him, "Yes, I understand." Men look at me like I don't know. Some people try to explain things to me, saying, "I'll teach you," or tell me that some work isn't easy. But you know, I have to learn and manage this. I have to confront this type of person who doesn't understand women are capable of doing many things. 
You show the people, not only men can do this kind of job. I can't say that we're better than men, but we can do it. 
Advice for other women who want to become supers
In this country, we have a lot of open doors for women. Why not try a new profession? You have to learn and read and ask questions; you have to try. It's not easy, and it's always a little scary to try something new, but you can do it. Be prepared. Have love for what you do. If you don't love it, you don't do it well. This is my point of view.
The best thing about being a super
This is like my second home because I spend so much time here. The people treat me like family. My co-workers and I share many things, and I love that. We learn together. I like when people come into the building and say, "Oh, it's very nice, it's very clean. Who is the super?" I say, "I am." I am proud I can do this myself. 
Brick Underground articles occasionally include the expertise of, or information about, advertising partners when relevant to the story. We will never promote an advertiser's product without making the relationship clear to our readers.