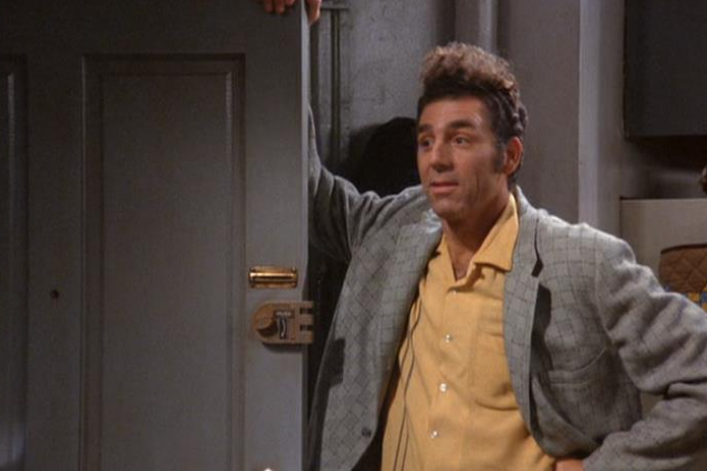 It's best not to think too hard about what it takes to snag a rent-free New York City apartment. (That train of thought could get dark fast.) But there are, in fact, a few tried-and-true methods for landing a place here gratis, or dirt cheap, and we don't mean couch-surfing. 
Needless to say there really is no such thing as free lunch, and these tactics will involve some manner of work in the form of an actual job, time invested, hassles, or legal stress (or most of the above). Still, it beats parting with a huge chunk of your income every month, right?
PLAY SUPER
One of the most common ways to land a free or heavily discounted spot in a building is to take on a gig as its manager or superintendent. (At least in larger buildings: setting aside an entire apartment for the super is a significant expense, so smaller buildings often forego the added service of having someone living on-site.) Earlier this summer, DNAinfo laid out enticing six-figure starting salaries for managers who'll also live for free in ultra-luxe developments like One57, and indeed, since as far back as the 80s, higher-end buildings have been seeking out "supers that were more articulate and even college-educated" to provide top-level customer service to high-paying residents, as the New York Times reported a few years back. 
While most supers we've encountered over the years seem to still have side hustles, make no mistake: This is a full-time gig involving everything from cleaning and grunt work to chatting up (and keeping the peace among) residents. (Expect to field calls for mysterious leaks or too-loud neighbors at 3 am.) For a fuller sense of the responsibilities involved, take a look at this very detailed listing for a resident building superintendent currently open in the Meatpacking District.
MOVE IN AS A NANNY
This one's likely a full-time job (and then some) and may not necessarily net you your own apartment. While there are high-end buildings like the Walker Tower that offer wealthy buyers the option of a second apartment in the building—the better to put up visiting parents or a full-time staffer—it's more likely that you'll be in "staff quarters" or a separate bedroom. As we've written previously, it's standard for full-time nannies to at least get their own room. And depending on whom you're nannying for, you may want to consider the offer carefully before accepting: Anecdotally, we've known nannies and personal assistants who've actually turned down free digs in their boss' posh homes in the interest of preserving their autonomy (and sanity).
RENOVATE WHILE YOU RENT
To pull this off, you'll need serious skills. But consider the case of Brooklyn furniture designer Ben Erickson, who bartered his talents as a hands-on, historically minded renovator for five years of steeply discounted rent on the top floor of Bed-Stuy's stately Moran Victorian Mansion (pictured above). It wasn't quite free: As we wrote last summer, "he invested $60,000 plus labor and choose the design, and the landlord shaved $1,000 a month off the $2,250 a month rent over the course of a five-year lease." One smart tactic to keep in mind in case you want to try this one yourself: Erickson and the building's owner drew up a contract at the outset specifying how much Erickson would invest, how it would be broken down each month, and a contingency clause in case the deal didn't work out. 
LIVE IN A MUSEUM (OR A HISTORIC HOME)
If you happen to be a history buff without Erickson's command of carpentry and construction, there's another option for you: a position as a caretaker in one of NYC's historic properties. These positions are admittedly rare—there are generally less than two dozen in the entire city, according to a Times article from 2012—and are also unpaid, but they afford preservation-minded New Yorkers the opportunity to live rent-free (and indefinitely) in a historically significant home, in exchange for taking care of the place.
Another way a situation like this can pan out: George Burke, an interior designer, bought and fixed up Staten Island's grand-but-run-down Seguine Mansion (above) in 1981, eventually selling it back to the city (which now runs it as a historic house museum), in exchange for a permanent on-site residence. "It's a very rare arrangement," Christina Mantz, author of a book about the house, told us back in May. " He has life rights to stay there and he still takes care of the property and the grounds, and throws beautiful parties there. People are shocked he lives with all that grandeur." Applications for positions like this are occasionally posted online at the Historic House Trust in the employment opportunities section.
MAKE (SORT OF) LIKE ELOISE
We all felt a flash of envy last month after news spread about the cabbie who, thanks to an obscure, little-known SRO law, had strong-armed a hotel in Chelsea (not that Chelsea Hotel) to granting him a $226/month lease—for life. (Not technically free, but still!) According to the law—which natch, that hotel is now fighting to get taken off the books—if a hotel was once an SRO, "an occupant who requests a lease of six months or more . . . shall be a permanent tenant," and at rates comparable to what the place charged when the law hit the books in 1968. Gothamist explained how to nab this kind of deal for yourself, and it's no cakewalk, involving you making "an educated guess as to what the hotel's exact rates were on that fateful day in May of 1968" and hiring an attorney well-versed with SRO law, and renting a room and requesting a lease (in writing) the next day. Still, if you aren't afraid of a few court dates, this could be a viable option.
MASTER THE PERMA-HOUSE-SITTING (AND PET-SITTING) GAME
If you're OK with moving around a little more often, there are ample house-sitting opportunities out there—you just have to know where to look. Sites like TrustedHouseSitters.Com, HouseCarers.com, and LuxuryHouseSitting.com all exist to connect homeowners and prospective house sitters. As one pro house-sitter told the Times, the onus for vetting a listing's legitimacy is on you (and the owner), so use the same precautions to suss out the legitimacy of a vacation rental. Also, keep in mind that this job is best suited for animal lovers: Most people seek-out house sitters because they've got pets on-site they don't want to leave unattended while traveling.
Related: 
This Brookynite wants cheap rent--and he's willing to renovate for it
Hit the NYC jackpot: how to get an affordable Mitchell-Lama apartment
My exasperating, enlightening, ultimately successful search for rent-stabilized digs
80/20 apartment living: my life as a 20 percenter
​Living with a nanny in NYC: how to make it work
Brick Underground articles occasionally include the expertise of, or information about, advertising partners when relevant to the story. We will never promote an advertiser's product without making the relationship clear to our readers.