Barring a major promotion (or lottery win, perhaps?), you may have thought a Central Park West co-op was out of your league. But if you can swing $6,000 a month, this two-bedroom, two-bath could be yours—for a couple of years, at least.
We've got to imagine that this is a strict co-op board, though, so getting in even just to rent might be a bit of a to-do. But once you are in, you'll have two doormen, a large support staff, and at least some sort of view of Central Park. (As per the listing, it's an "oblique" view.)
So should you jump on it? We asked our experts (and veteran renters), RentHackr founder Zeb Dropkin and freelance writer Lambeth Hochwald, to weigh in with me on this week's Take It or Leave It.​
The apartment:
Size: Two-bedroom, two-bath
Location: 75 Central Park West (at 67th Street)
Monthly rent: $6,000
Flexible layout: No
Days on the market: 7
Subway: B, C to 72nd Street; 1 to 66th Street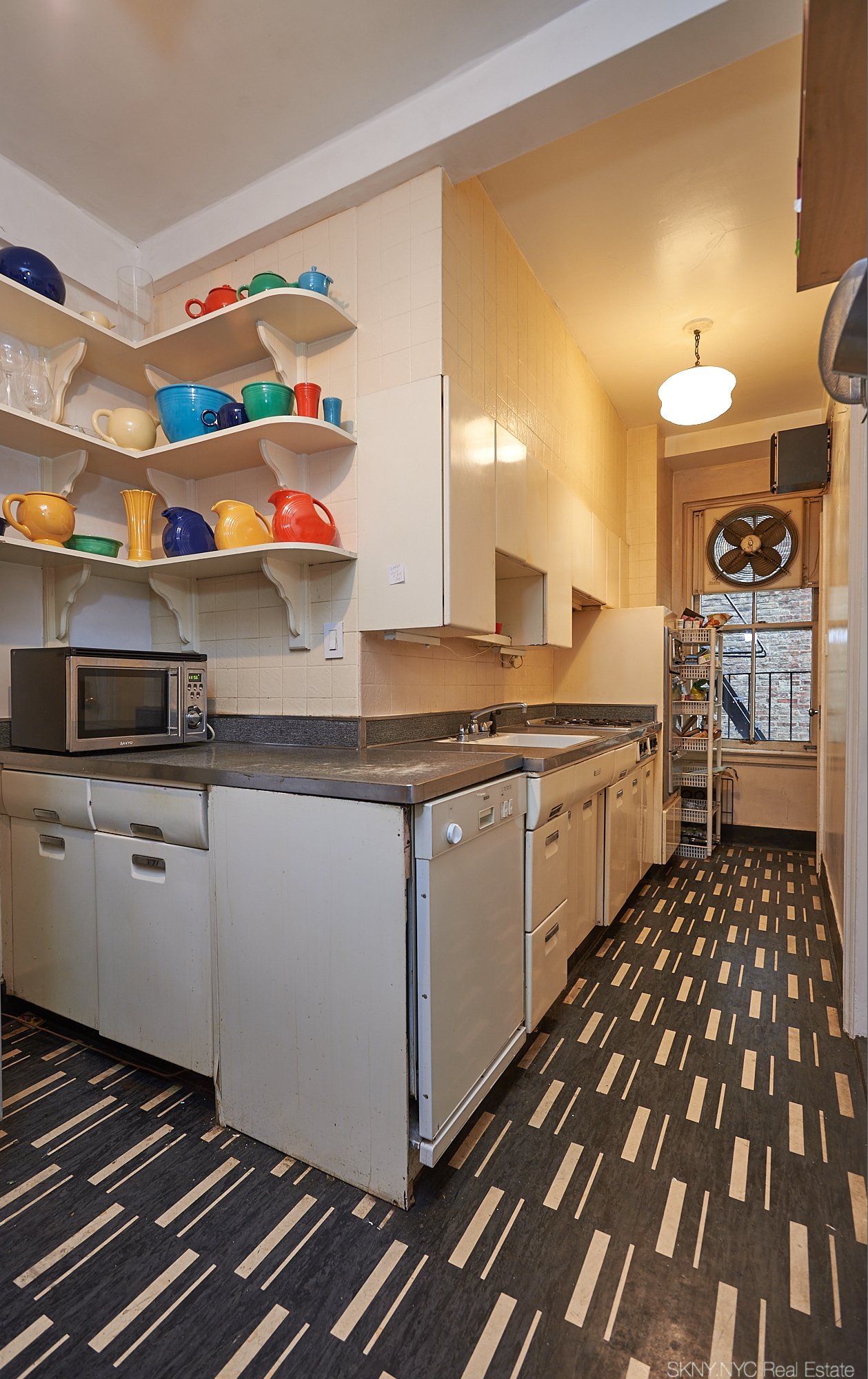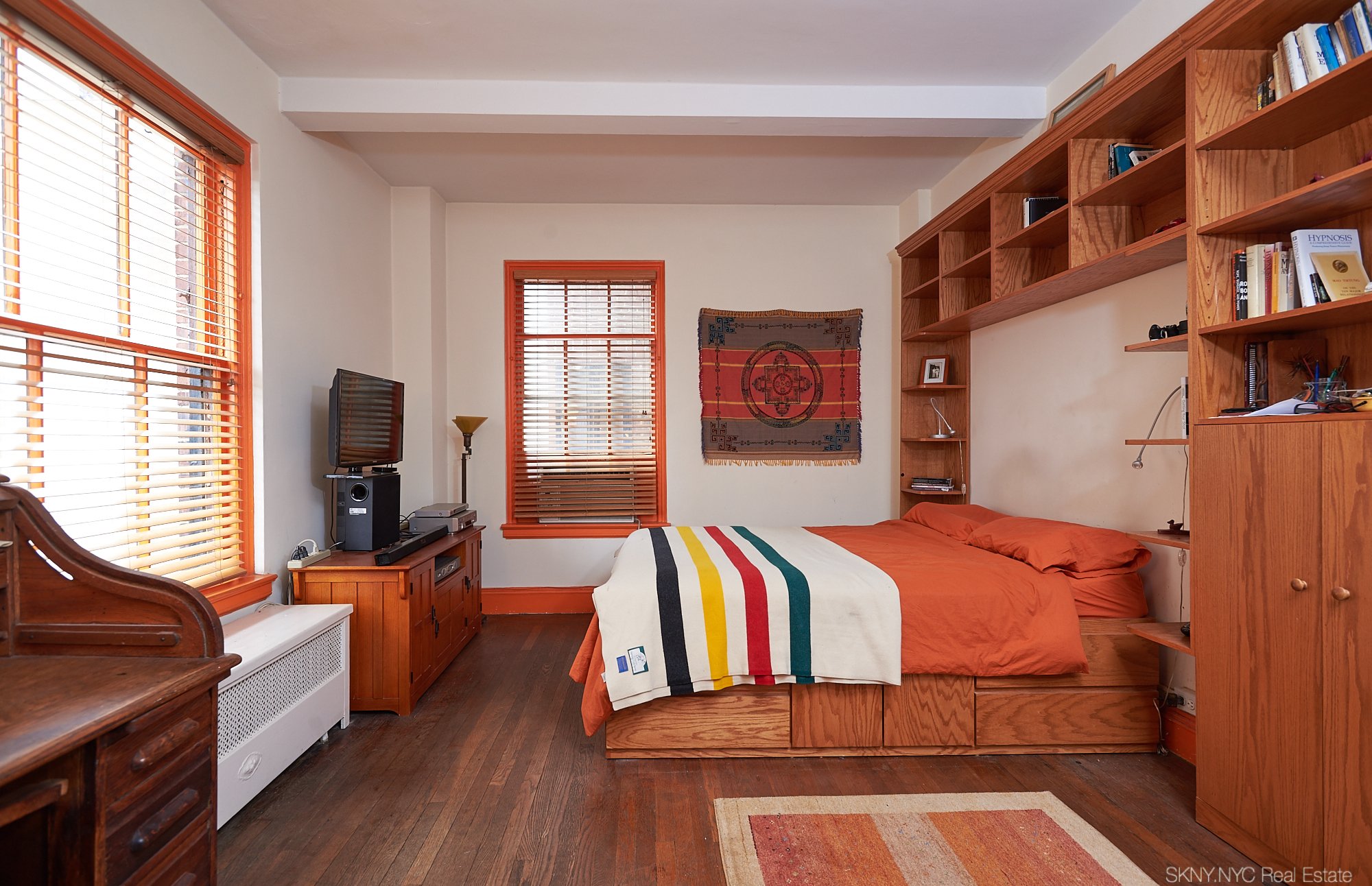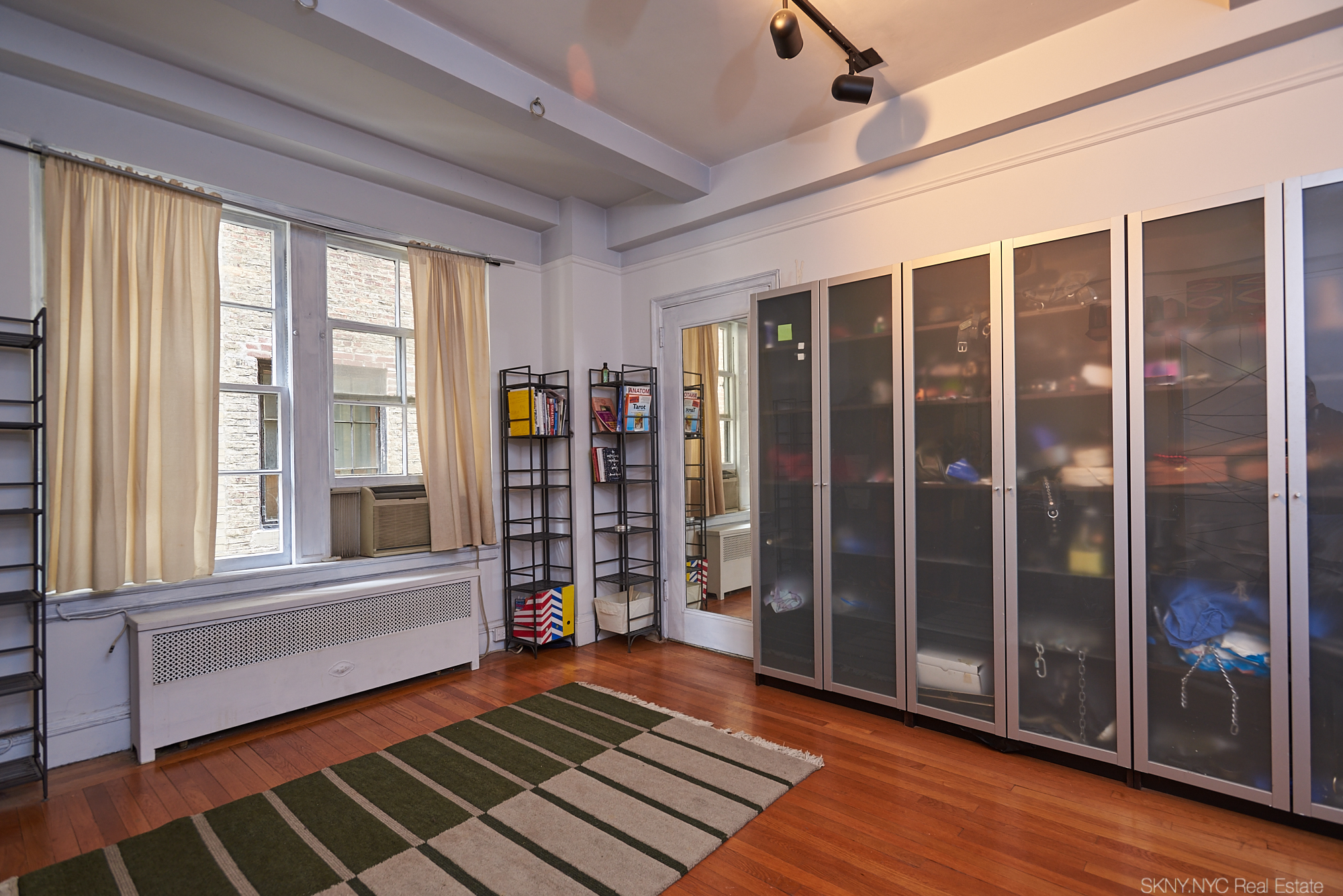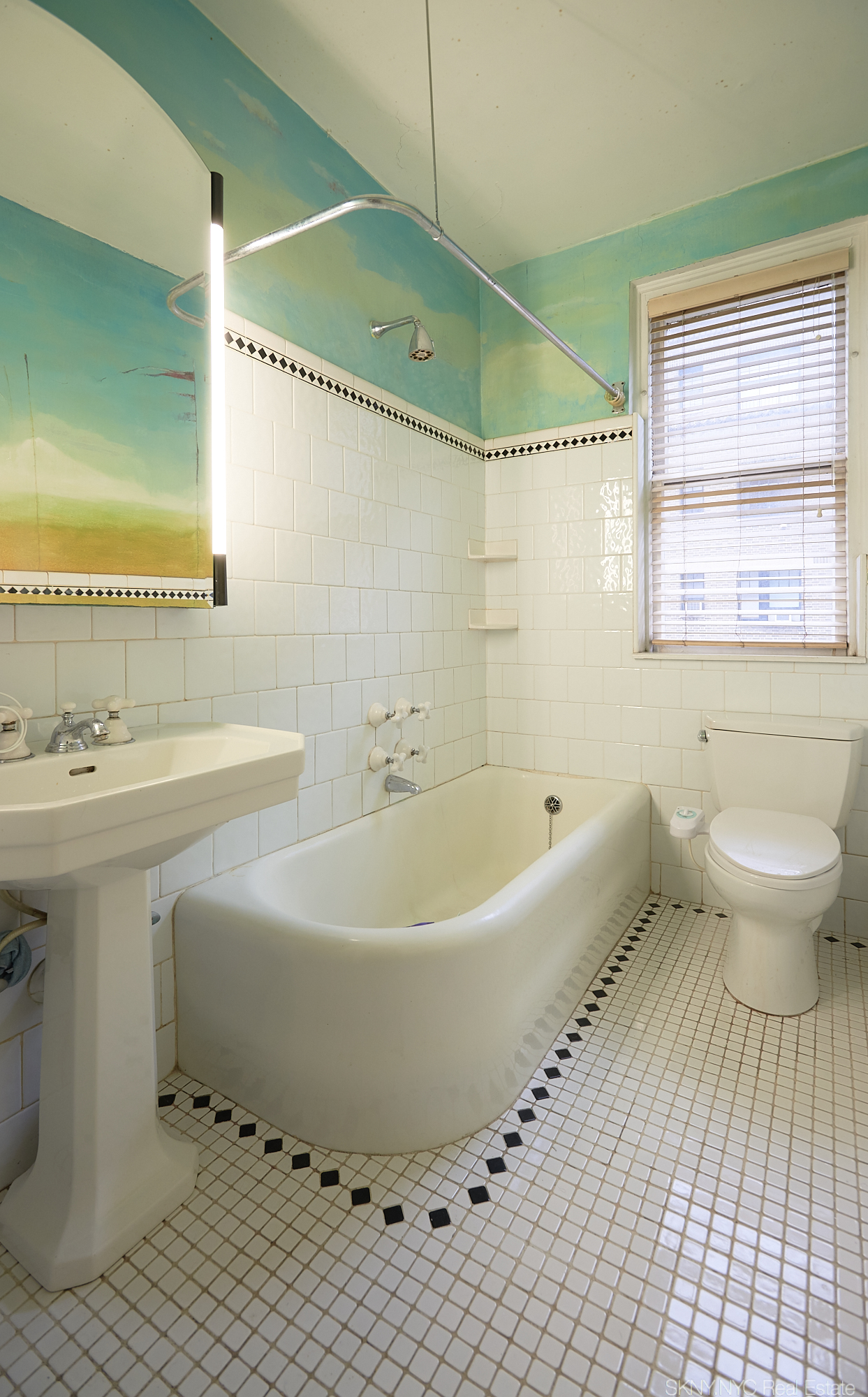 Pros and cons:
"The apartment's got beamed ceilings in the living room, prewar charm, and a great location, but it's not exactly up-to-date.The kitchen looks like it could use some work (or at the least a good scrubbing), and while I like the bathroom for its sort of vintage charm, this isn't a spa-style place to get ready in the morning." —Lucy
"This two bedroom on Central Park West could be a a way to sneak into a coveted New York location along with a doorman and plenty of amenities. But it's not cheap, and you have to move again in two years." —Zeb
"Fiestaware on kitchen shelving and I'm sold on pretty much any apartment. Plus, with Upper West Side two-beds averaging $7,000-plus, this fancy schmancy Central Park West pad is actually coming in under average. On the other hand, you can only rent here for two years because this building is a co-op and the broker's fee is going to amp up what you'll need to come up with before you even factor in moving costs."—Lambeth
Who would this apartment be perfect for?
"A couple with one child who are only in the city temporarily, or who want to buy in a couple of years anyway, and want to experience how the other half lives (on CPW)." —Lucy
"A small family relocating to New York or that is fine with finding a new place in two years would fit in here. A couple of professionals who want to live on Central Park might make this place work, too. Students or multiple roommates probably won't get through the application process." —Zeb
" A European couple with one (or two kids max) who need a short-term stay in a home that's very close to their child's private school."—Lambeth
The verdict(s):
TAKE IT "Assuming your financials are strong enough to get approved by the co-op board, I could think of worse places to park yourself for a couple of years." —Lucy
LEAVE IT "Unless it's a dream of yours to live in this location and you need the cush amenities, it's pricey and comes with strings attached."—Zeb
LEAVE IT "Especially if you're a nester. The short-term nature of this sublet means you'll have to find another place to call home in 24 months. Are you even looking out onto Central Park? Hard to tell."—Lambeth