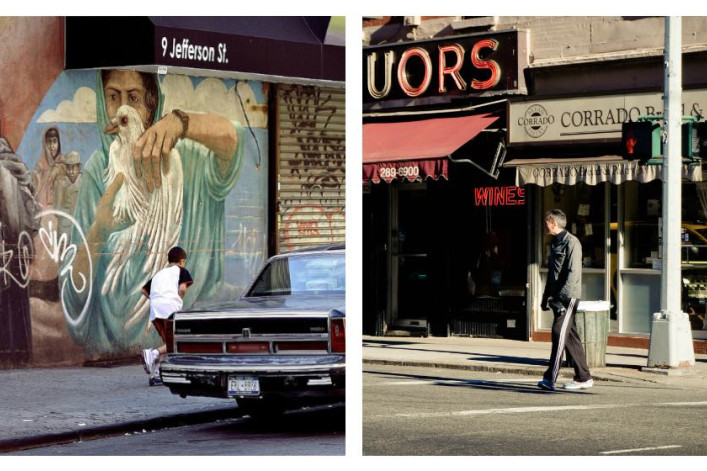 In 2010 my dreams finally came true. I was moving to New York City from Detroit to go to graduate school. A friend had a room available in his apartment in Crown Heights, so I took it.
But after almost a year of commuting over an hour to and from class in the Village, I decided I needed something closer. Cheap rent was a must, so I decided to stay in Brooklyn, where rents were still relatively low. After looking at different neighborhoods, I decided on Bushwick. It was still affordable to me, and only 25 minutes from campus.
On Craigslist, I found a gorgeous room available right off the Jefferson L stop, in a four bedroom, three bath duplex, with a backyard for barbecuing, and a roof that was perfect for watching the fireworks on the Fourth of July. It was a magnificent apartment. I raved about the low cost, and I loved the new restaurants, bars, and galleries that continued to pop up everywhere. It was still a relatively quiet neighborhood, though, with kids and families everywhere. It had a real neighborhood vibe.
As time went on, more and more young people and artists continued to move into the neighborhood, giving it a feel more like the Lower East Side. Within three years, my rent had skyrocketed, and I decided that living in the thick of all the new bars and restaurants was not what I wanted, so I decided to move to a quiet corner of Bushwick off the Halsey Street stop, near Ridgewood. By this time, I was working near Grand Central.  
The new arrangement added about 20 more minutes to my commute. It was worth it, I thought. My apartment was enormous, big enough to do a cartwheel in the living room. I had my own bathroom, a walk-in closet, and even my own balcony, all for less than $1,000 a month! However, I soon discovered how deeply the commute would tear at my soul (yes, my soul). 
The influx of new people along the L line made the trains unbearable during rush hour. Each morning it was like shoving myself into an already full tin of sardines. And due to constant train issues, I hardly took advantage of the fact that I lived in New York. It was very difficult to attend any events in the city, unless it was right after work. 
The weekends were worse. The L was often totally down for repairs. Plans to go out with my Manhattan friends were constantly squashed. Living in Brooklyn had become a real drag.
My lease was ending in the fall of 2016, and though moving further out had dropped my rent a bit, it was still creeping up at a rate of about $50 a month per roommate each year. I had recently gotten a raise, and understanding that my rent would soon be higher if I stayed, I was ready to spend a little more money—I budgeted $1,200-$1,400 a month or so—to improve my quality of life. I knew I wanted to live on the East Side, given that it's where most of my friends live, and also near my office. I had been keeping my eye on rents across the city over the years by checking various listings and reading blogs. Two months before my lease ended, I began my search. 
My roommate and I looked at 15 different places. We focused on Yorkville, where rents were cheaper. Each place we walked into, we exchanged "Well, maybe" looks. We weren't thrilled about being all the way over by the River (the Q train had yet to start running along Second Avenue). Offhandedly, I asked our broker if she knew of anything in our price range that was closer to Lexington Avenue.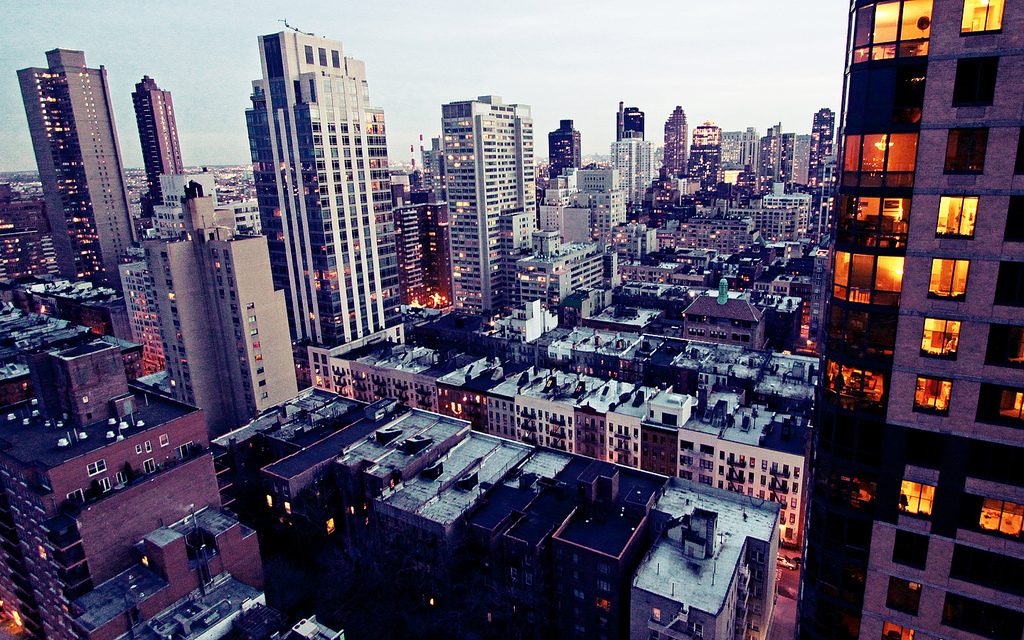 We were in luck! She had the perfect place right on the corner of 85th and Third Avenue. The apartment was... small, to say the least. I would have to get rid of a lot of my furniture, including the most comfortable couch I've ever owned. But it was very cute. It's a two bedroom, and  though the apartment is small, there is a tremendous amount of storage space, particularly because of the high ceilings. The rent was less than $2,500, which was great for the location.
The location is what sold us most of all. The place was on a quiet street, but very close to everything we could ever need. We decided to go for it.
After six years in Brooklyn, I had developed a certain allegiance to the neighborhood, and thought it might be hard to adjust to Manhattan. But life just became simpler and easier. I suddenly was able to attend evening events: panel discussions, art shows, networking happy hours, and gatherings with friends. I could even go home first! I began to really appreciate living in the greatest city on earth. 
The beauty of the neighborhood was revealed to me when spring finally came around. The architecture is stunning, and I continue to enjoy easy access to both Central Park and Museum Mile, both of which have enriched my life. When it comes to food, there is an abundance of restaurants in every direction. My personal favorites include The Daisy, which has delectable Italian dishes, and on Thursday nights a jazz singer and a band play there all night long. The Supply House is also around the corner, which has all kinds of great craft beers, and is a perfect spot to catch the game.
Will I ever return to Brooklyn? Perhaps. But for now, life on this side of the East River is a dream come true.
Brick Underground articles occasionally include the expertise of, or information about, advertising partners when relevant to the story. We will never promote an advertiser's product without making the relationship clear to our readers.