An under-$2,000 one-bedroom isn't easy to find, and this $1,750 one in Washington Heights comes with appliances so new they didn't even make it into the listing photos. Plus, it's close to three major train lines: the A, C, and 1.
That said, the apartment is on the small side (especially the bedroom) and the building feels as no-frills as can be.
So is it worth considering a move to Washington Heights? We asked our experts (and veteran renters), real estate research and analytics firm NeighborhoodX founder Constantine Valhouli and freelance writer Lambeth Hochwald, to weigh in with me on this week's Take It or Leave It.​
Size: One-bedroom, one-bath
Location: 507 West 171st Street (between Amsterdam and Audubon avenues), Washington Heights
Monthly rent: $1,750, no broker's fee
Flexible layout: No
Days on the market: 82
Subway: A, C, 1 at 168th Street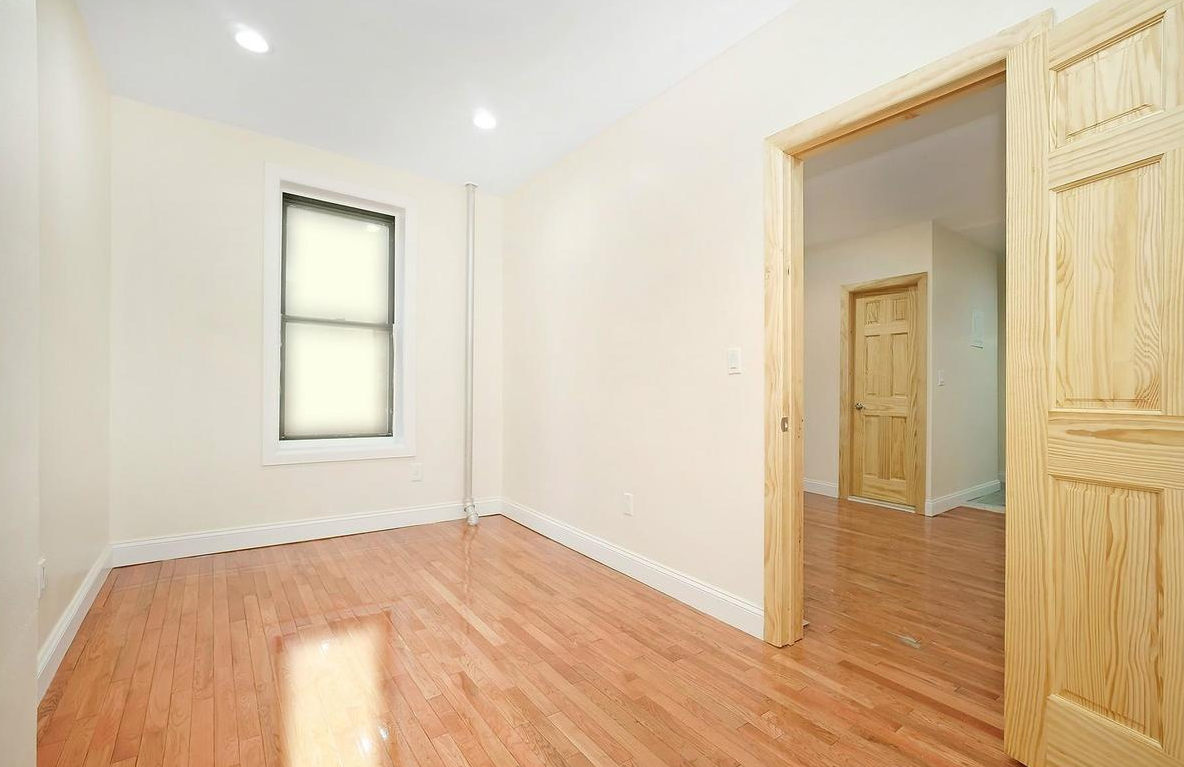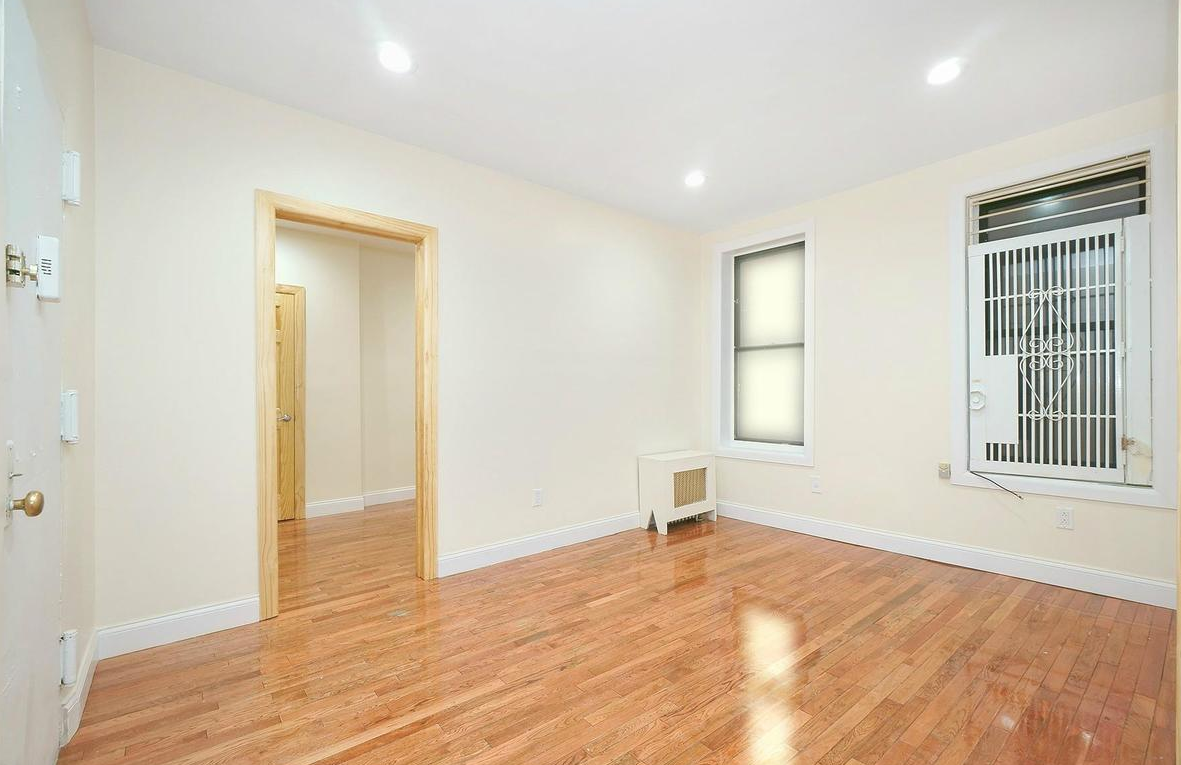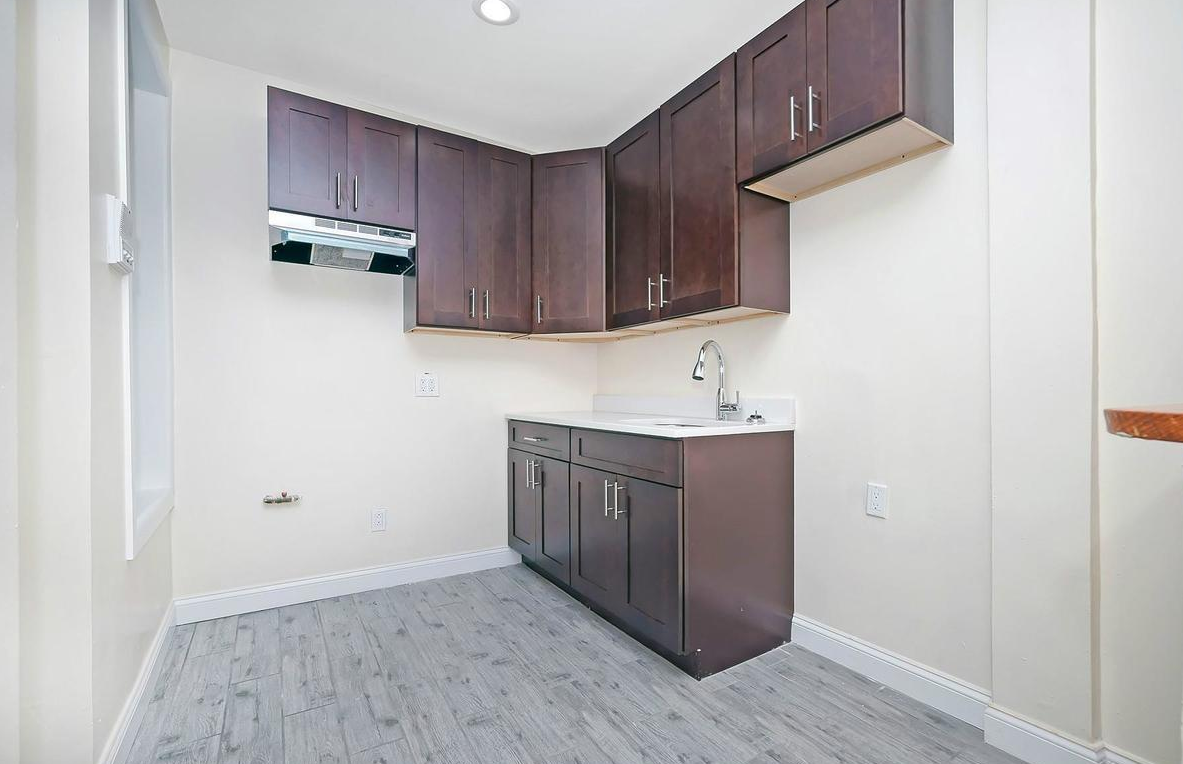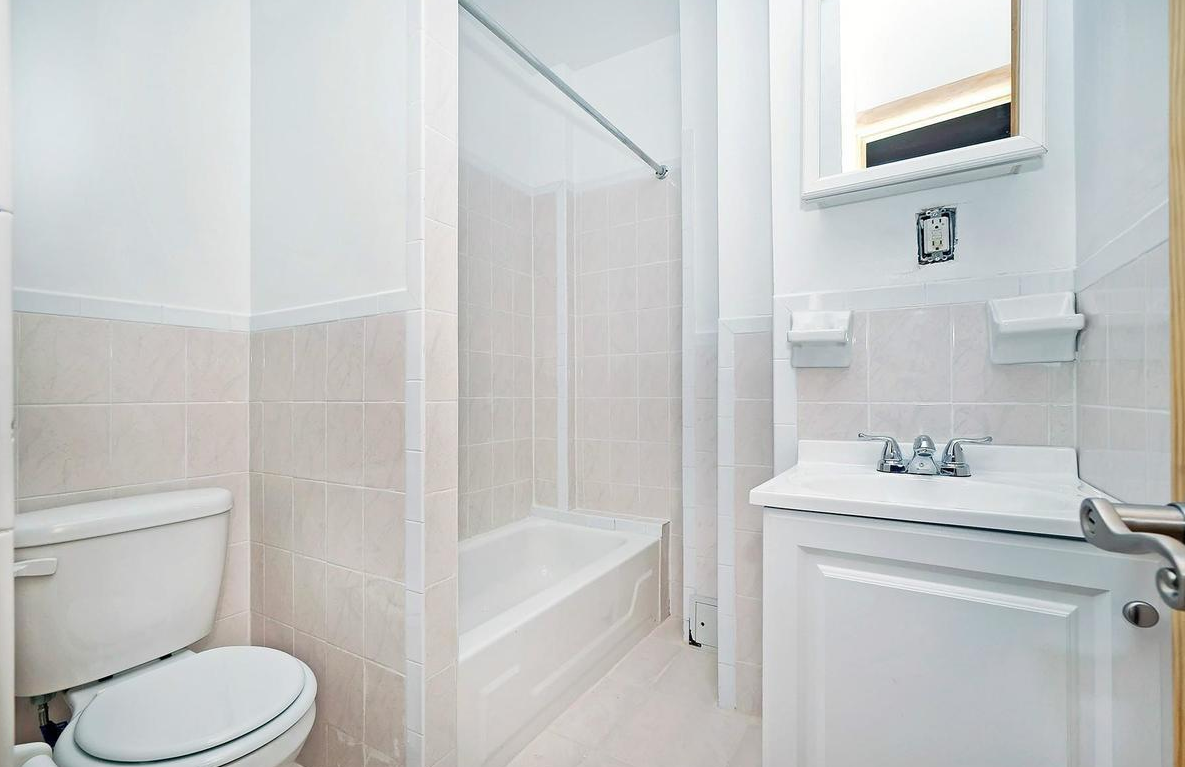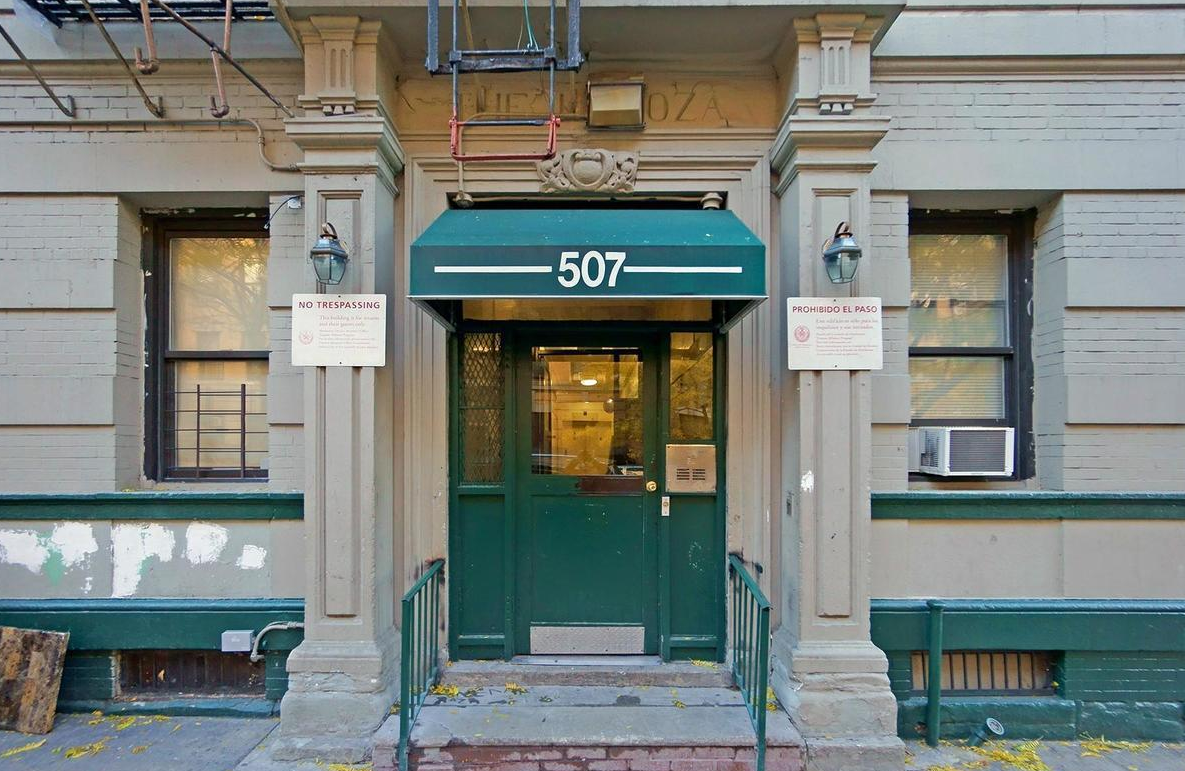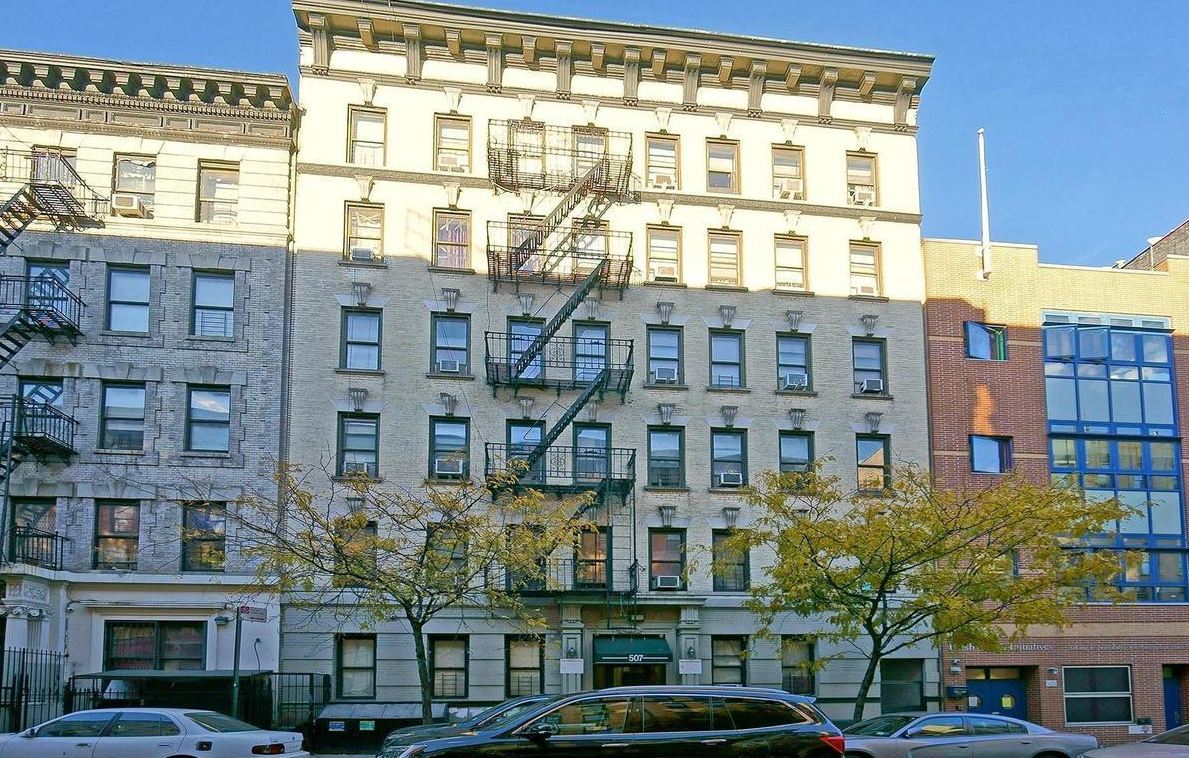 Pros and cons:
"Definite points for the roomy(ish) kitchen and the new appliances, but to me, this apartment feels more like a studio than a one-bedroom. Sure, there's a separate bedroom—with one of those classic rental wooden doors I might add—but the bedroom doesn't look like it would fit more than a double bed and a dresser. Also it appears as though all the windows may be shaded glass, so I'm not sure you could actually get any light or see outside much at all when the windows are closed. I can tell why this apartment's been on the market for a couple of months and I don't think it's all due to the slow season." —Lucy
"Washington Heights is flanked with parks, and with parts that can feel apart from the city, even in Manhattan itself. And Hamilton Heights, just below it, is beginning to come into its own with a cafe worthy of 1990s Williamsburg (or 2000's LES), The Chipped Cup. The building itself is an attractive apartment house. But the "No Trespassing" signs and whitewashed graffiti aren't doing any favors in terms of curb appeal." —Constantine
"Shiny, polished wood floors and door jambs and a sparkly new kitchen won't make up for this very blah back-of-the-building Washington Heights one-bedroom walk-up." —Lambeth
Who this apartment would be perfect for:
"Someone who works/goes to school uptown (extra points if it's off the A, C or 1 train) and is looking for a deal, and really doesn't want a roommate." —Lucy
"Someone who likes really shiny floors and three different colors of woodwork being showcased within about 600 square feet. ... It's as if they couldn't decide among three different designs and then said, 'Never mind, let's build all three at once'." —Constantine
" A single working in the neighborhood or commuting the 15 minutes to Columbia University." —Lambeth
The verdict(s):
LEAVE IT "I just couldn't get excited about moving into this apartment. If the price was lowered, I think it'd have a better chance." —Lucy
LEAVE IT "Although this is asking the average price for a one-bedroom in Washington Heights ($1,750/month), there seem like better deals for the same price, or the same type of apartment asking less nearby."—Constantine

LEAVE IT: "This is a nearly $2,000-per-month apartment that just doesn't offer enough to justify the price." —Lambeth"