Take our word for it: Under-$4,000-a-month two-bedrooms are hard to find in Manhattan. But that's exactly what we have here — a two-bedroom (one is a king-size master bedroom, the other a queen-sized second bedroom) at 64th Street and York Avenue. 
Upon closer inspection, though, it appears as though the second bedroom—spacious as it is—was created with a temporary wall, meaning that the living room space was made smaller (and window-less). But thanks to the fact that it recently saw a price cut of $200 (looks like the owners are motivated to move quickly), it would be hard to find a cheaper deal in the area. It's also in a doorman (condop) building with a gym and communal courtyard.

So should you jump on it? We asked our experts (and veteran renters), RentHackr founder Zeb Dropkin and freelance writer Lambeth Hochwald, to weigh in with me on this week's Take It or Leave It.​
The apartment:
Size: Two-bedroom, one-bath
Location: 420 East 64th Street (between First and York)
Monthly rent: $3,600
Flexible layout: No
Days on the market: 13
Subway: N, Q,R, 4, 5, 6 at Lexington Avenue and 59th Street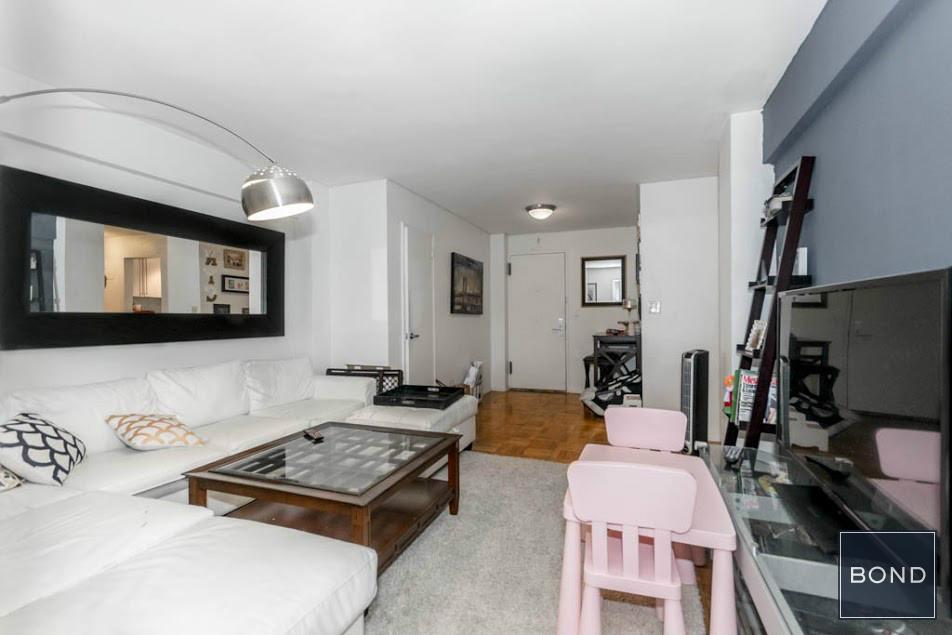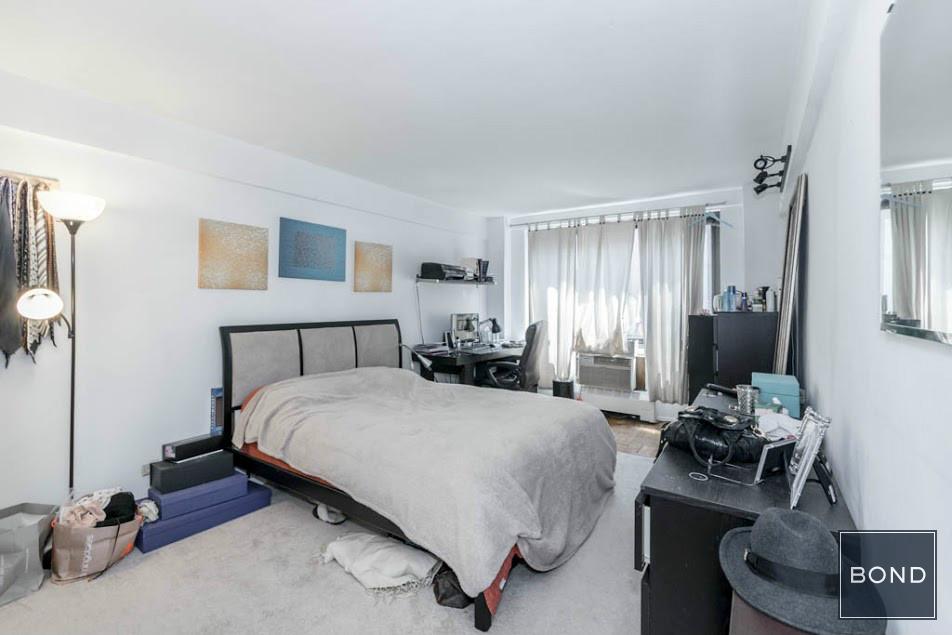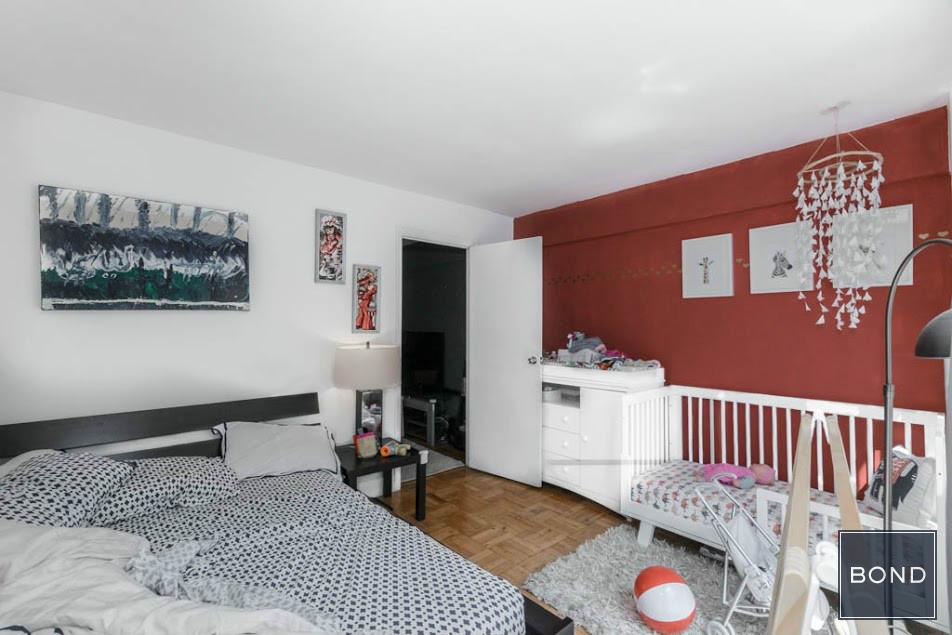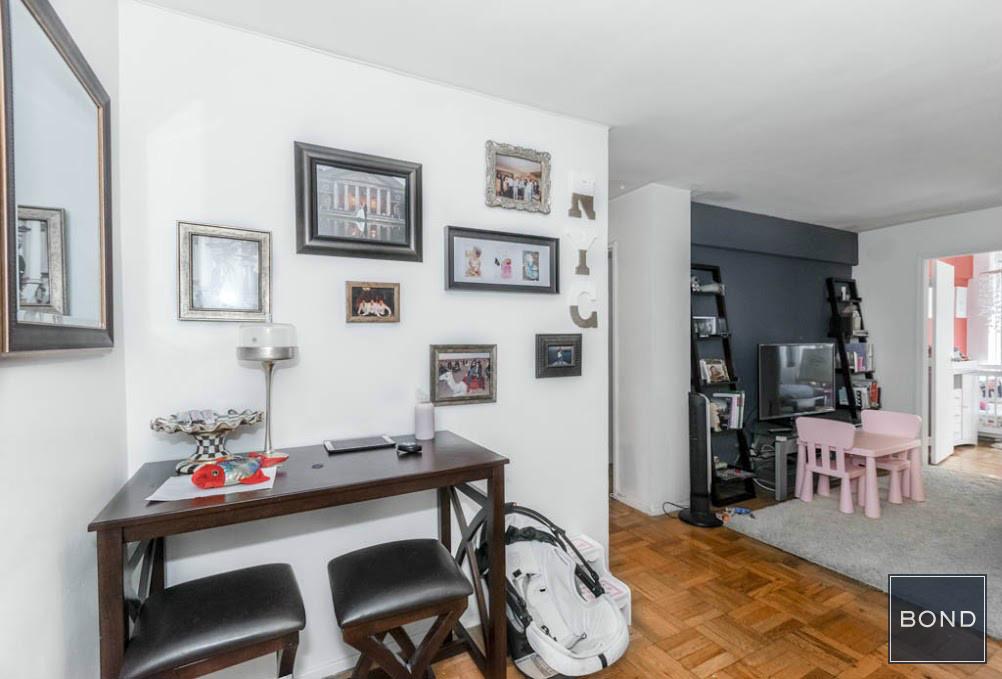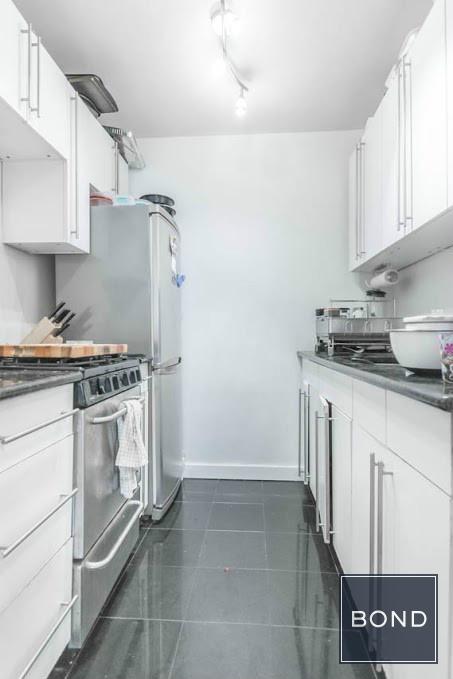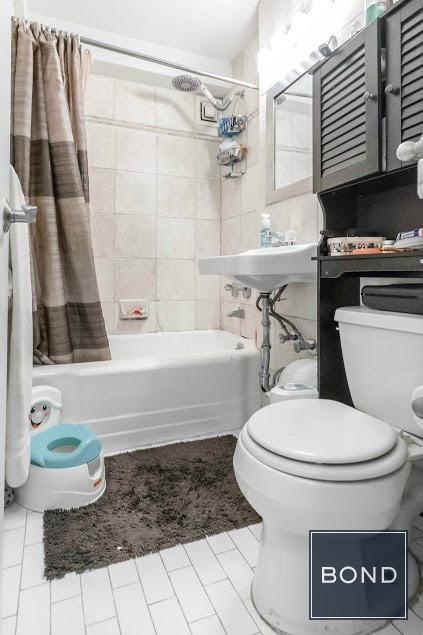 Pros and cons:
"Despite the fact that the living room appears to have been made smaller with a temporary wall, it's still a decent size, and the separate kitchen is always a nice touch. But the building is rather far east, and if you rely on the subway, the walk might be daunting in bad weather." —Lucy
"You've got lots of amenities and a doorman for a fair price in a Lenox Hill/Midtown East two-bedroom. You'll have to walk half a mile to trains from this far east, and you'll need to share the bath." —Zeb 
"The price is decent for this two-bedroom, one bath in a pretty cookie-cutter of a doorman building. But the apartment's one-bath and 'far east' location might make it a drag." —Lambeth
Who would this apartment be perfect for?
"A young couple with a baby that plans to stay for a few years and won't mind not having a window in the living room." —Lucy
"Great for roommates or a new family that needs two bedrooms, appreciates the security of a doorman, and lives with pets." —Zeb
"A small family with a newborn and maybe even a dog (the ad in one place says yes to pets and in another ad no, so be sure to double-check) who are looking for a spot to spend a couple of years before they find a forever home." —Lambeth
The verdict(s):
TAKE IT "It's a pretty decent price for the space, and certainly doable for a couple of years." —Lucy
TAKE IT "Look for why the price came down and if it doesn't raise any flags for you, go for it." —Zeb
LEAVE IT "The price for this place just dropped $200 and there must be a reason why—could it be the broker fee?" —Lambeth