New York City is as much one giant, melting pot of a city, as it is a collection of smaller, entirely unique neighborhoods. The current development boom is causing dynamic changes throughout our five boroughs. Those seeking out new (and possibly more affordable) housing opportunities may do well to look outside the Manhattan-Brooklyn-Queens box and consider Staten Island or the Bronx. So, we asked five New Yorkers: Which (supposedly) "emerging" neighborhood would you rather live in? St. George in Staten Island (which is right near the ferry stop) or SoBro, better known as the South Bronx?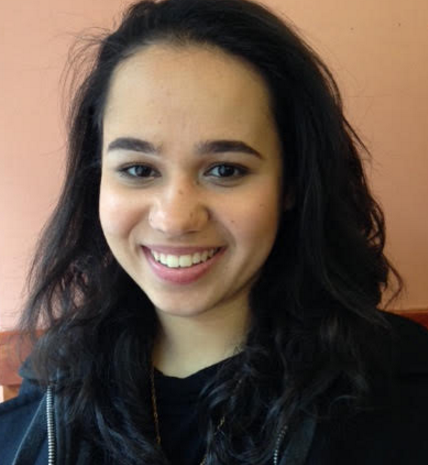 Newer pastures I think I'd go to Staten Island. I don't know much about Staten Island, but I went to high school in the Bronx and I still go there a lot. I don't really like the Bronx much, so I'd try Staten Island. —Katya, Astoria Queens (pictured)
Island quirks I've actually been to St. George a couple of times. There's a really nice theater there, and it's actually really nice. Kind of a quirky vibe for New York. It's like being in the city but not. I like the ferry and feeling close to the water like I do now, actually. So, I'd go there. —James, Long Island City, Queens
The Bronx is the bomb Love the Bronx. I'm planning to live there, or I would if I could afford to buy there. I went to Fordham and I loved living there. I'm afraid by the time I have money saved up, it'll be too late for me to buy something there. SoBro?? Developers are shutting it down for the rest of us. —Perla, East Harlem
Either/or I mean, I don't know much about either of those places, but, I guess the Bronx is closer. The Bronx sounds kind of sketchy. Staten Island sounds boring, though. If it's all "emerging" and things are safe, I'd prefer the Bronx. More subways and bus service at least. —Cherie, Astoria, Queens
State of the island I've actually been hearing a bit about Staten Island lately. Like, it's quiet and cheaper. You always hear stuff about the Bronx, but it's never really good stuff. I don't know, maybe that's ignorant on my part but I think the situation in Staten Island might be better if I was going to settle down and buy something right now, or even rent because we need cheaper apartment! I've looked a bit and the Bronx is not that cheap, actually. —Mike, Hamilton Heights
Verdict: We're in a Staten Island state of mind!
Brick Underground articles occasionally include the expertise of, or information about, advertising partners when relevant to the story. We will never promote an advertiser's product without making the relationship clear to our readers.