For many New Yorkers, the Staten Island ferry (much like Staten Island itself) can be something of a curiosity—fun for a cheap boat ride and beer to show visitors the Statue of Liberty, but otherwise light years away from our day-to-day commute.
But as the city works towards a major expansion of its ferry system, more and more New Yorkers will soon be introduced to the joys of aquatic commuting. To get a sense of what it's really like to get to and from the city everyday via the ferry, we chatted with three Staten Island residents about their day-to-day trek into Manhattan.
And frankly? We might be ready to move.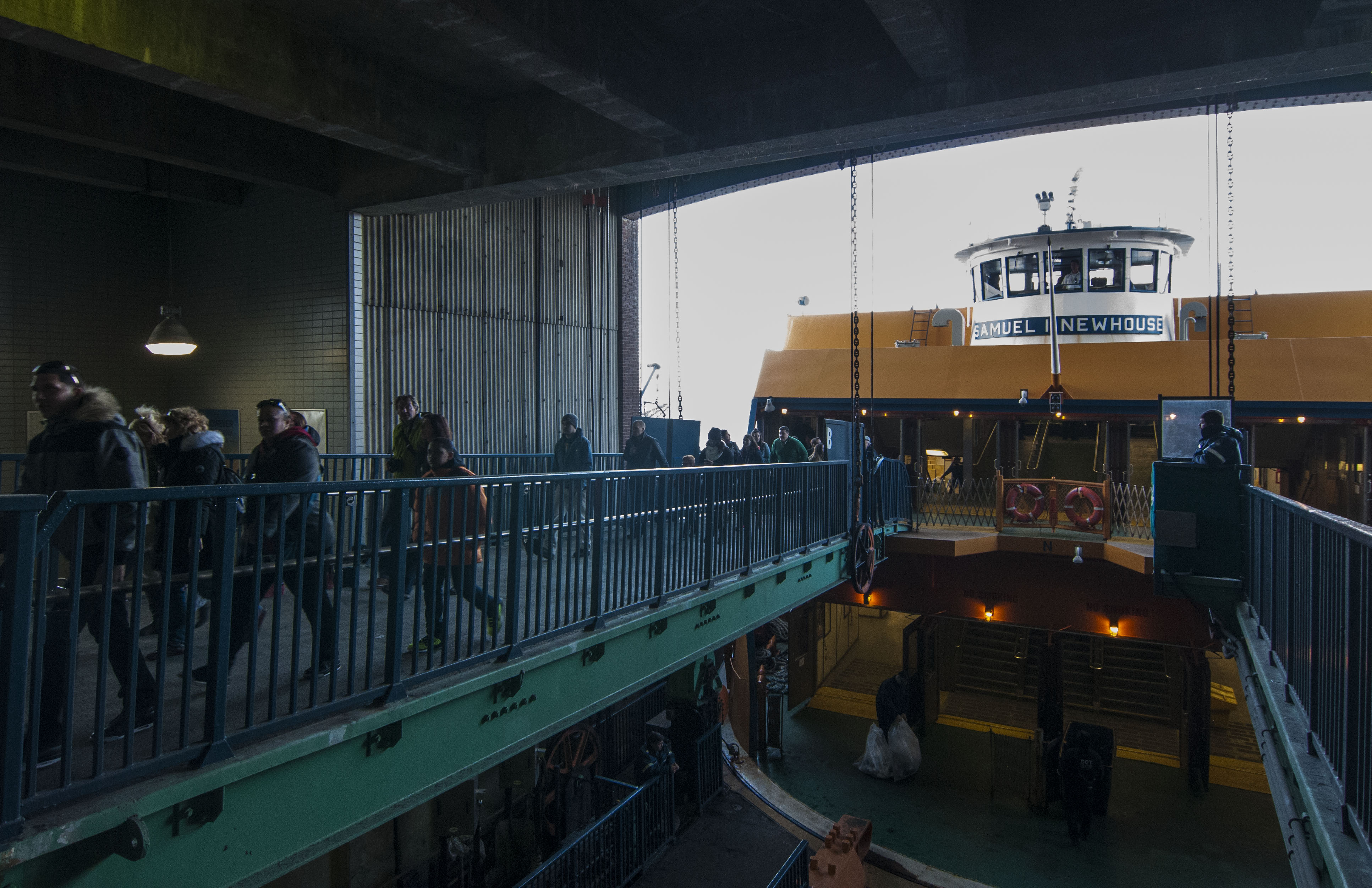 Photo courtesy of Tony Falcone
Gird yourself for a three-part commute (and avoid the bus if you can)
Let's get to the downsides: Unless your home or office is within walking distance from the ferry docks, you'll be preparing for a three-stage commute—the trip to the ferry on Staten Island, the ferry ride itself, and then your comute from there to the office.
"I work in the Financial District, so I can walk from the boat in Manhattan," says Matthew Lynch, a video editor who grew up on Staten Island and moved back after a brief stint in Brooklyn. "But from home, it's a 10- to 15-minute bus, depending on the traffic, because the traffic on Staten Island is bad. You have 500,000 people on a tiny island, and everyone has two cars."
However, after a Brooklyn rental where the ceiling caved in and the landlord did nothing, says Lynch, he was more than willing to deal with the island's heavy traffic in exchange for a higher standard of living. 
"I did the express bus for a while, and besides being hideously expensive [at $6.50 per trip], they're never on time and are overcrowded, so your commute time ends up being longer," says Annemarie Dooling, a Brooklyn native who moved to Staten Island with her husband for the affordable real estate. "He kept showing me houses on the island, and it was a financial no-brainer," she says. "Our mortgage now is under $1,000/month, and we have a house. I owned a condo in Brooklyn before we moved, and the mortgage was triple." 
Rather than the bus, the better option is the Staten Island Railway, the one train line that runs across the island and, according to the MTA, connects 22 neighborhoods. "The area I live in is close to the train, so I switched to that from the express bus," says Dooling. 
Staten Island-based photographer Tony Falcone agrees: "I don't know what I would do if I didn't live close to the train. It's definitely much better than the bus." But if you don't happen to live near a train station, the bus will be your only option, for better or worse.
Bottom line: When you're planning your commute off the island on the ferry, the logistics of your commute within the island are just as key.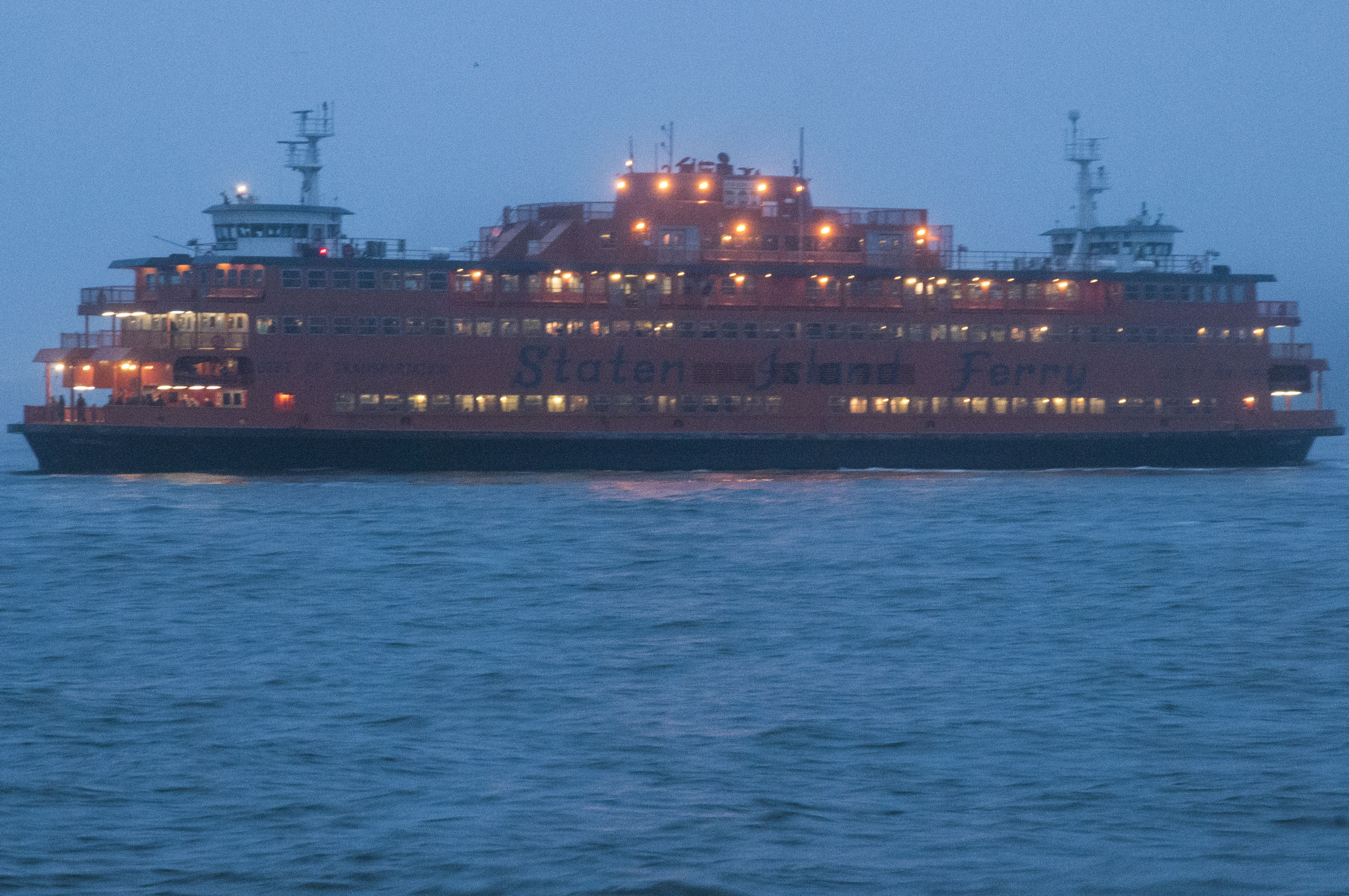 Photo courtesy of Tony Falcone
The ferry is mostly weatherproof—and runs like clockwork
While subway service can seemingly be thrown completely (ahem) off the rails by a bit of heavy rain, not so with the ferry.
"Even when there's ice in the harbor, I can't remember ever having a problem with the ferry due to weather, whether it's rain, cold, whatever it is," says Falcone. "The ferry always runs on time."
"There's never a delay," adds Dooling. "It's always on time, and you can always get on, as opposed to the bus, [on] which there's no room when the weather is bad."
Generally, Lynch says the boat reliably arrives every 15 minutes during rush hour, and once every half hour during off-peak times. "It used to only run once an hour after a certain time of night, and if you missed it, it was painful," he says.
The boat might have on Achilles heel, however; Lynch notes that it tends to move less quickly when it's foggy outside. "You can check the Snapchat speed filter and see that you're going slower than usual," he notes. 
Aside from the occasional fog slowdown, however, inclement weather doesn't seem to make the ride itself much more unpleasant than usual. "The winter isn't so bad, because there are a bunch of people and their body heat keeps it warm," says Lynch. "In the summer, it can be disgusting. There's no air-conditioning. If you stand outside on the bottom level at the front and let the wind hit you, then it's awesome. But if you decide to sit inside, it's not the best." But it's still better than standing and sweating on a crowded train (more on that below).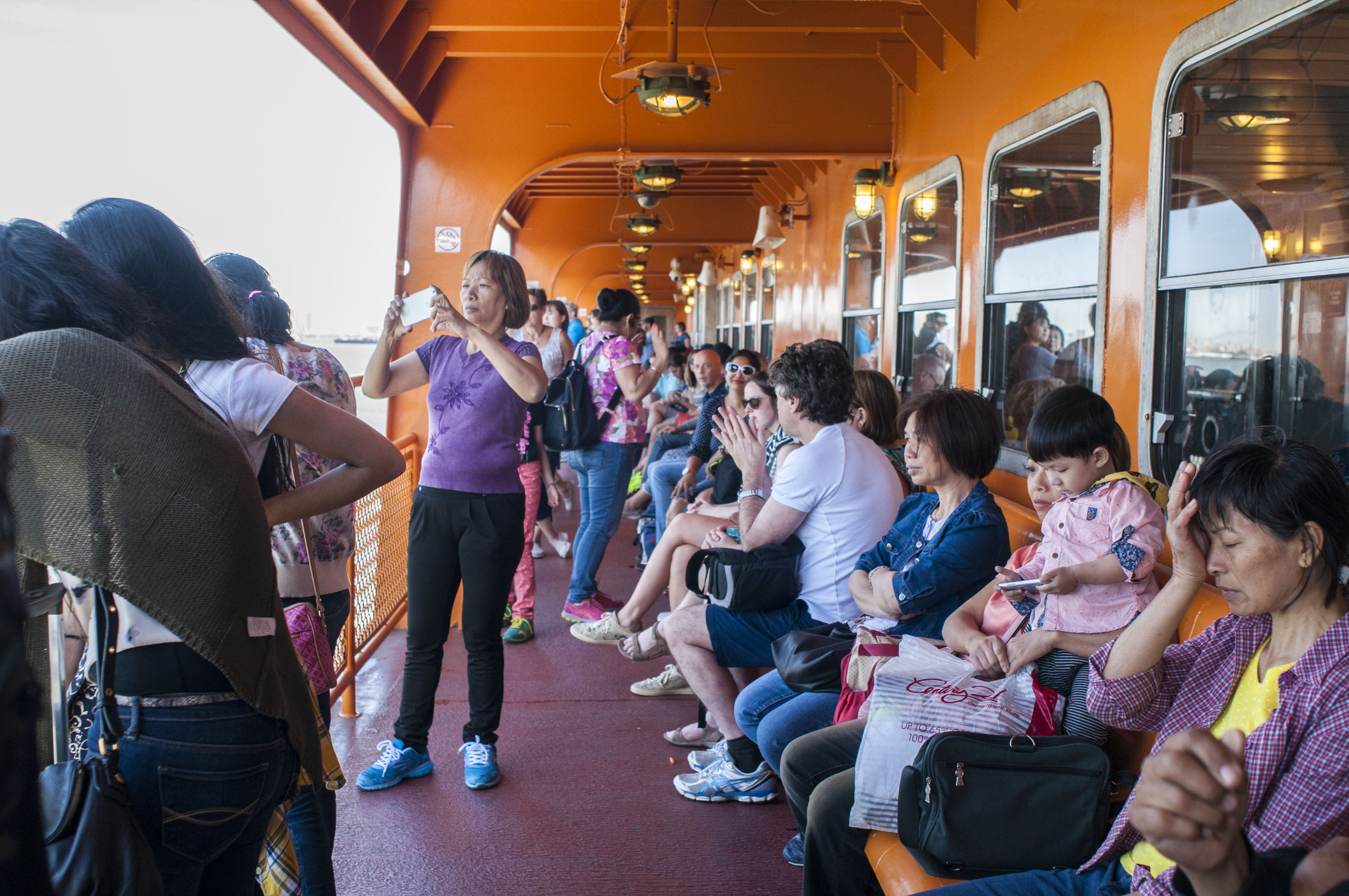 Photo courtesy of Tony Falcone
It's a lot more chill (and less crowded) than the subway
This one won't likely come as a huge surprise, but taking a scenic boat ride is generally a more pleasant commute than cramming onto an underground train with your fellow stressed-out straphangers. "Part of the reason I hated it in Brooklyn was that I like my ferry so much more than the subway," says Lynch. "On the subway, people are just bumping into each other."
On the ferry, however, Lynch says that you're pretty much always guaranteed to get a seat, and a little extra room to breathe.
"It makes for a nicer commute," says Falcone. "And especially when the weather is bad or it's the off-season, there aren't many tourists around."
There are also the on-board amenities to consider, such as wifi, coffee, snacks, and for your end-of-the-day commute, cold beer. "You can generally get a seat, have a coffee, use the wifi," says Dooling, who adds, "The boats aren't that crowded yet, so maybe don't tell everyone about them."
Lynch adds: "People kind of make jokes about the ferry, but it's nice. The people who make fun of it have just never been on it."
Brick Underground articles occasionally include the expertise of, or information about, advertising partners when relevant to the story. We will never promote an advertiser's product without making the relationship clear to our readers.