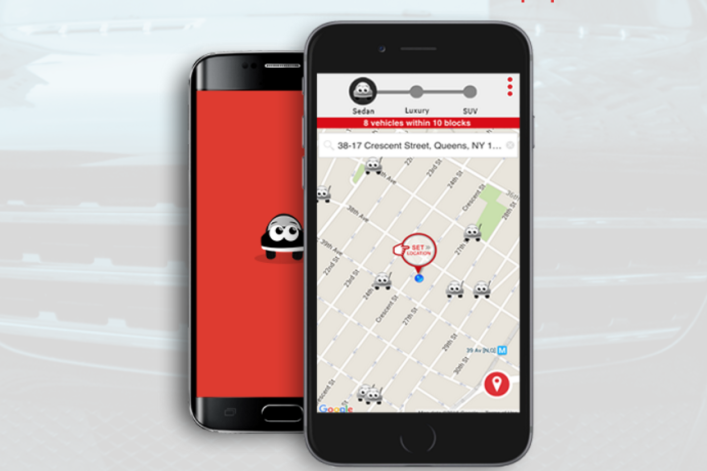 The world of New York City cab services is nothing if not crowded, and cutthroat, and yet another competitor, Toovo, has now entered the fray. But this one comes with a twist: The app doesn't have a set pricing model, and instead, you can name your own price, and see if drivers will meet your bid. In a nutshell, haggling has officially come to the world of car services.
We took the app for a (literal) test-drive, and here's what we found:
Price: It varies. The primary feature that differentiates Toovo from other apps that it essentially lets you set your own price, and see if there are nearby drivers who are willing to accept your suggested fare. However, they also have a "Let's Roll Now" option, which allows you to skip the negotiations, and simply see what cars are near you, and at what prices. For this, they do have standard base fares: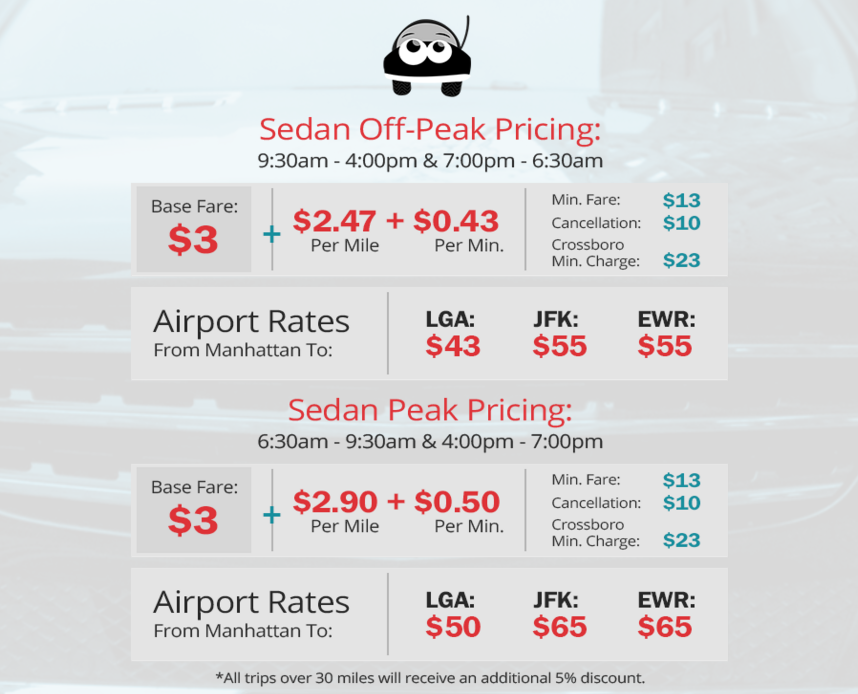 By comparison, the base for for an UberX is $2.55, plus $0.35 per minute and $1.75 per mile, significantly cheaper.
The Lowdown:
While it's a new player in the world of cab-hailing apps, Toovo is actually a branch of East Coast Worldwide Limousine, a long-running New York car service. The company soft launched in winter 2015, and has been quietly building its fleet in Manhattan, Brooklyn, Queens, and the Bronx (nothing yet in Staten Island.) "We're sort of like the Priceline.com of car service. Instead of enforcing a surge price or telling everyone exactly what they'll need to pay, we're leaving it up to supply and demand," Marcello Rossi, a marketing associate with the company, told us. 
"On a rainy night, drivers might want to be paid more, and on a sunny Tuesday afternoon, you're going to get a deal," he adds.
While the app is likely the best deal for seasoned New Yorkers (particularly if you have a regular cab route where you know the rough cost of a cab), if you're newer to the scene, you won't be totally left in the dark. When you choose to set your own price, you can toggle along a sliding scale of higher and lower prices, and the app will first show you a "suggested" price, and you can move up or down from there. Once you've set a price (or opted for the "Let's Roll Now" option), the app will show you different cars in your area, their models (SUV, sedan, etc.), and their bids, which you can choose to accept or rject. The interface also makes it easy to tip and lets you choose between different percentages, as opposed to Uber, which still officially discourages tipping (and has a rather confusing system for it, regardless).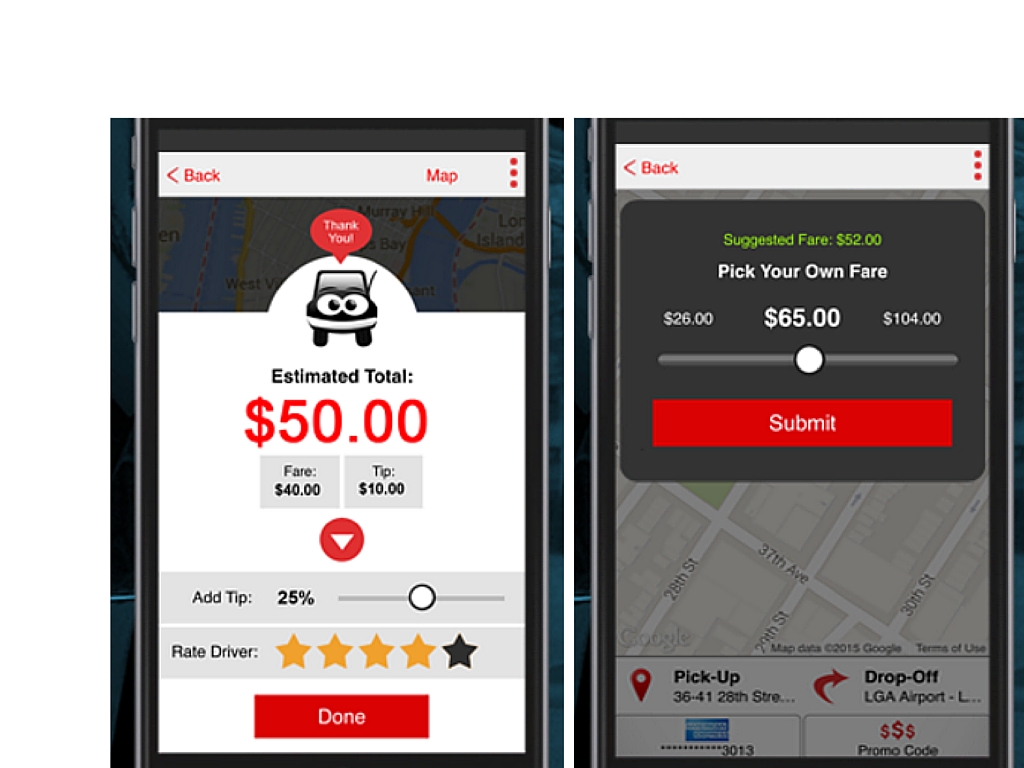 The experience:
Expensive and glitchy. As a new company, Toovo's fleet of drivers seems to be small, and each time we used the app, we were faced with multiple driver cancellations before any of the bids actually stuck. (Essentially, the app equivalent of an Uber-hailed yellow cab that bails on you when they find another rider while en route.) That is, if there were ever any cabs in the area at all, even in high-traffic areas like the Upper East Side, Williamsburg, and Fort Greene. A couple of our attempts to test out the service were abandoned after repeated cab cancellations, or a notification that there were simply no cars nearby.
And unless you successfully haggle the price down to what you know to be reasonable, you're likely to end up over-paying with Toovo. Even the initial "suggested prices" for the Set your Fare option are notably higher than they would be with a yellow cab or another service. (For instance, one ride that usually costs around $16 or $17 was suggested as $21—tip not included—by Toovo.)
The Bottom line: If you're a born negotiator and aren't in a hurry to get your cab, then go for it. Otherwise, we'd skip it, and maybe check back in once the company's been around longer.
Number of stars (out of 5): * 
Brick Underground articles occasionally include the expertise of, or information about, advertising partners when relevant to the story. We will never promote an advertiser's product without making the relationship clear to our readers.