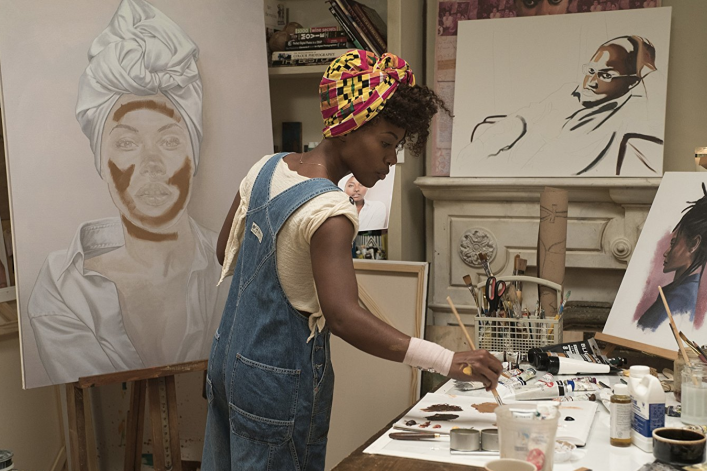 From the first frames of the opening credits of Spike Lee's new Netflix series She's Gotta Have It it's clear that the divide between New and Old Brooklyn looms large. 
Based on Lee's 1986 breakout film debut of the same name, the show, like its predecessor, is set in Brooklyn, mainly in the filmmaker's former home neighborhood of Fort Greene. Clearly, a lot has changed since then. For one, Spike Lee became a celebrated auteur, businessman, and producer. And moved to the Upper East Side. Brooklyn also "happened," which Lee has loudly criticized.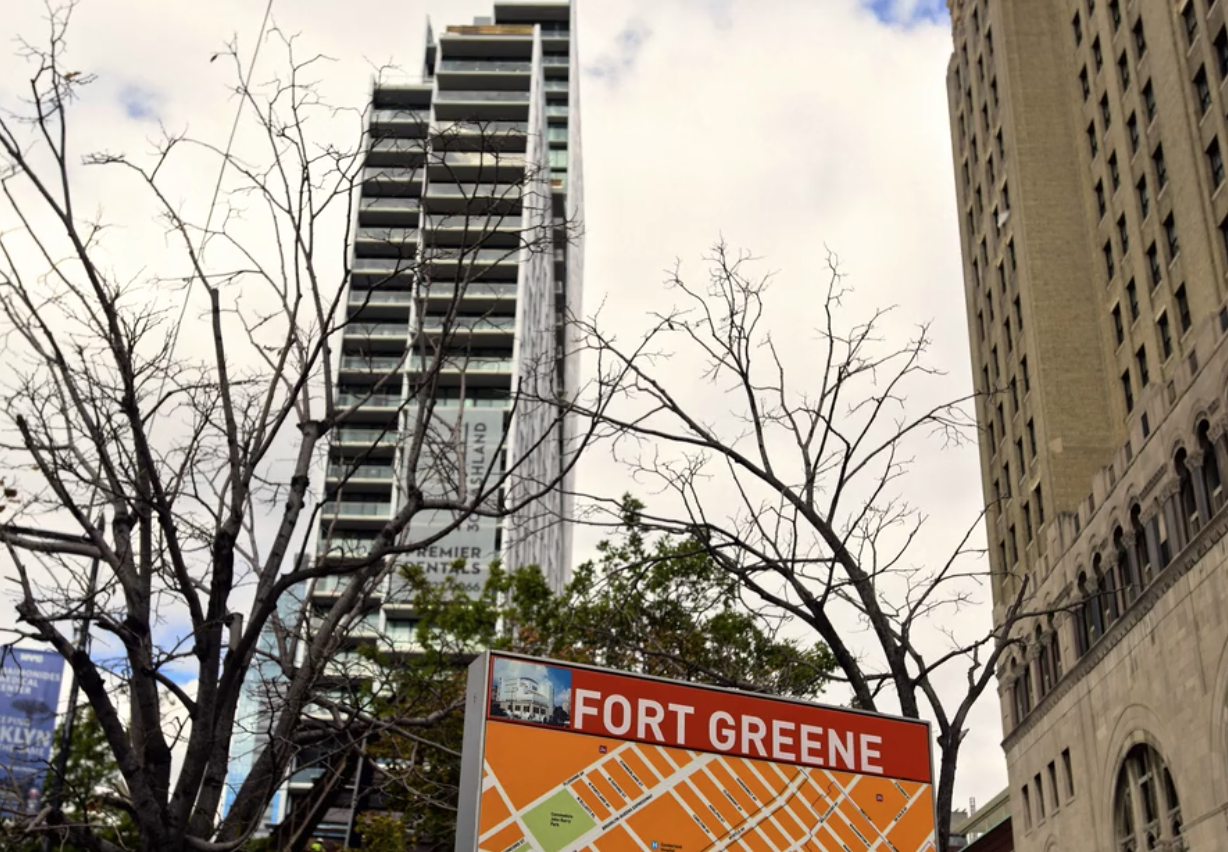 She's Gotta Have It focuses on protagonist Nola Darling, a single, 20-something artist who's casually involved with three very different men, while also trying to establish an art career, navigate adult friendships and family ties, and sort out her own gender and identity issues.
But for New Yorkers, particularly Brooklynites and those tuned into the gentrification debate, it's delightfully rich with all kinds of real estate references. (Confession: while Nola's escapades are entertaining, the real estate pearls make it extra satisfying and are why we'll keep watching. The specific nods make the informed viewer feel privy to an inside joke, plus maybe eventually Lee will explain how Nola Darling affords a big apartment in Fort Greene.)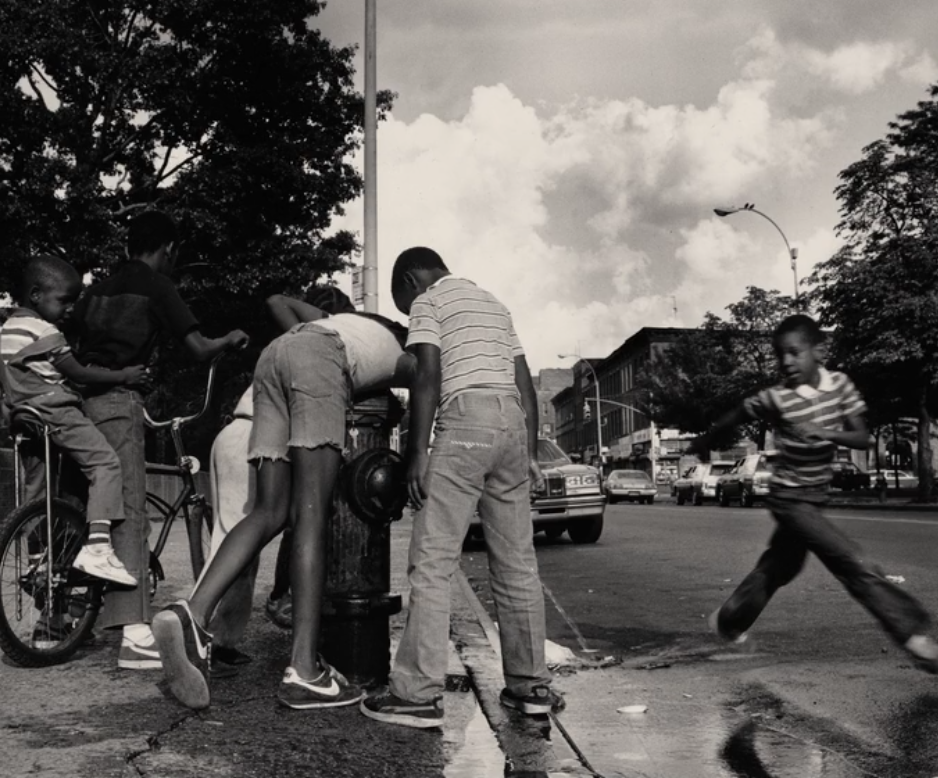 The show opens with a title sequence juxtaposing photos of Brooklyn back in the day with shots of Fort Greene's present state, including towering modern high-rises, studios for $2,800,  and a park where you can't smoke and dogs have to be on a leash from 9 a.m. to 9 p.m. The changing face of the neighborhood is also reflected, in portraits. There's a white family, kids and young adults, interracial couples, hipsters, and older, presumably longtime African-American residents.
Lee directs the episodes, and lets us into many of the characters' apartments. Nola lives one the first floor of a nice Fort Greene brownstone in what appears to be a one-bedroom big enough to accommodate a king-size bed. It's not the fanciest apartment (it could use a paint job, and the floors are a bit rough), but it has a dining room, mantels, high ceilings, and other brownstone details details.
Again to Lee's credit, when Mars, one of Nola's suitors comes by for presumably the first time, one of the first things out of his mouth is, "How do you afford this joint? What's the rent?" She doesn't answer, although at one point when discussing a $15,000 grant, she says that if she received it, she'd pay "five months worth of rent."
That works out to $3,000 a month, which is about right for a Fort Greene one bedroom, but not so right for an artist who says she "pays the bills" by teaching on the side, and also seems to occasionally walk dogs. One plausible explanation would be that her parents are rich and footing the bill. However, we meet Nola's parents and they are artists. They live in a brownstone because they bought it in 1978 for 1/20th of what they're being offered now. But they're not leaving Brooklyn, no matter how much "cash is in a briefcase." 
Another bit that strains credulity is when Nola's friend, who's curating an art show, takes Nola to what appears to be a massive, rough space in Dumbo, the most expensive neighborhood in Brooklyn, and announces she's staging it there. Come on.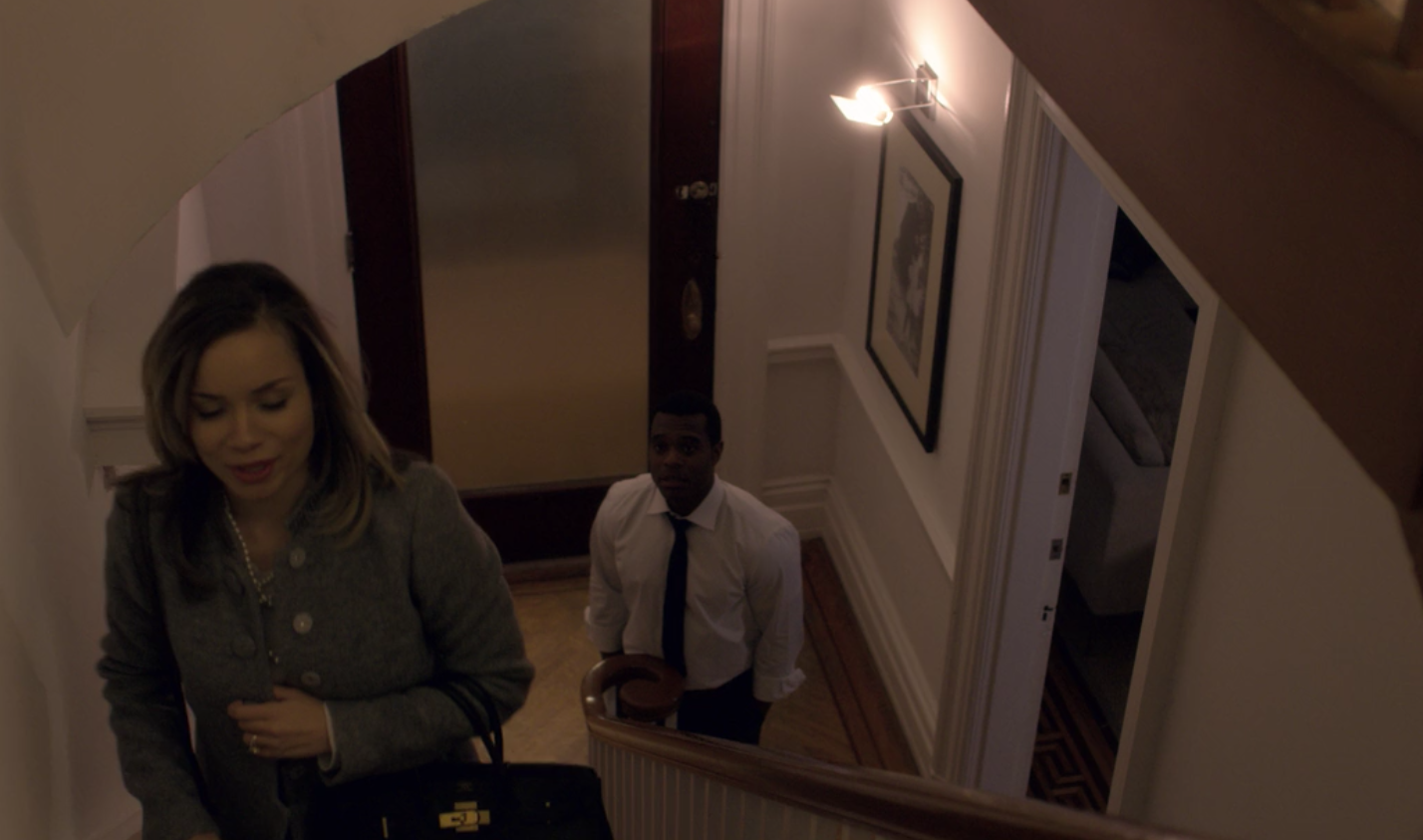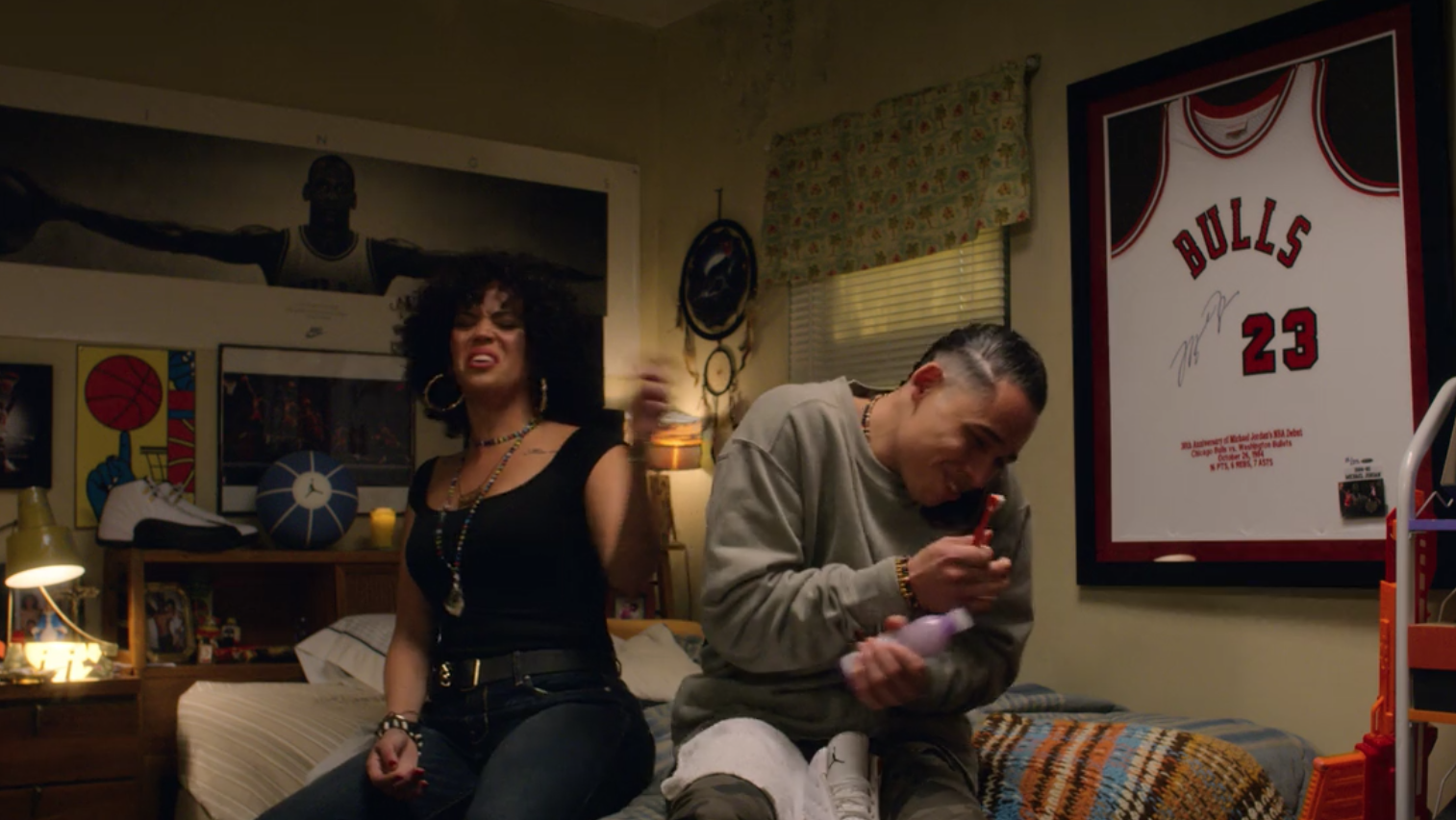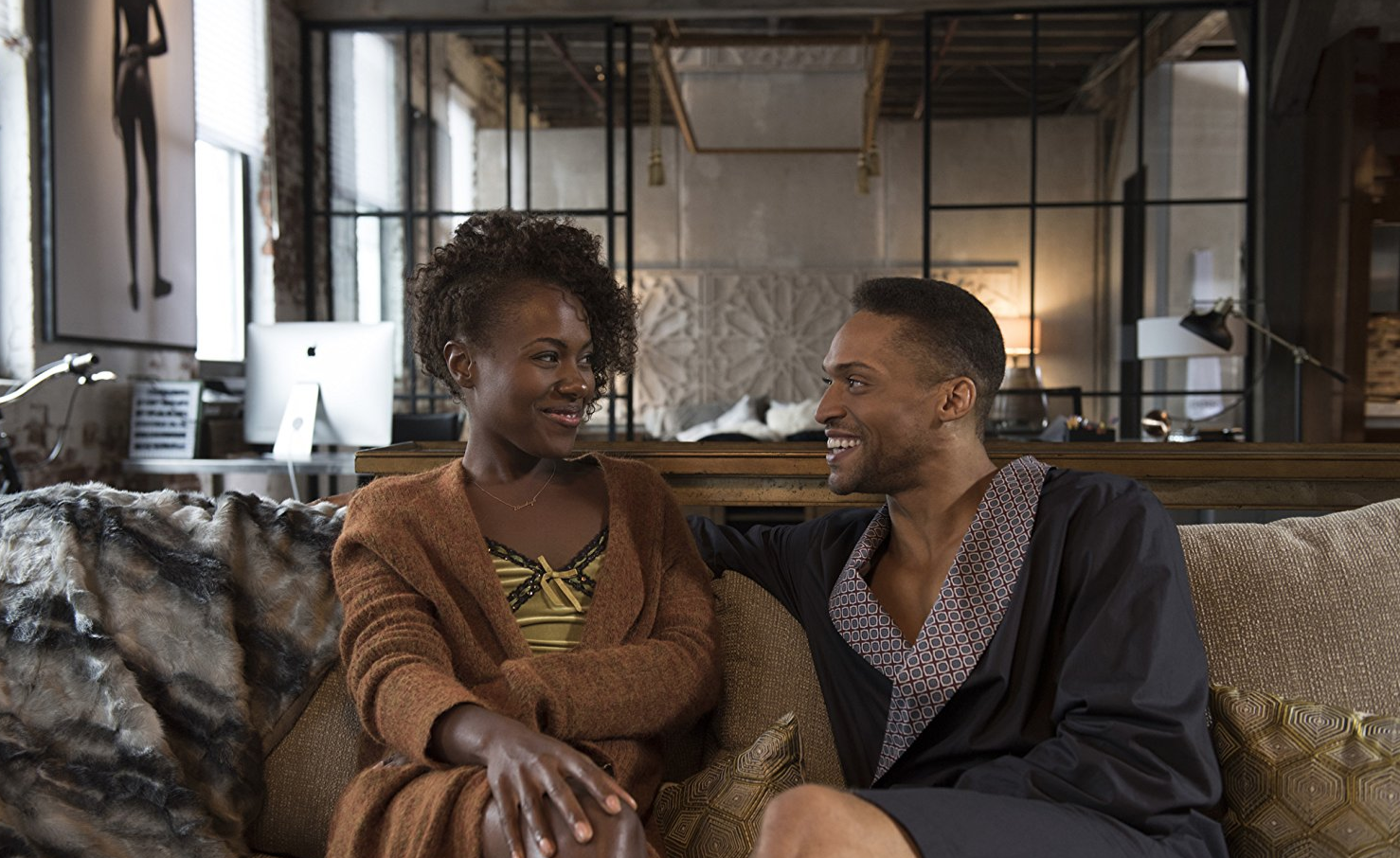 The apartments of the characters in Nola's orbit feel a bit more in line with their life circumstances. Mars, who repairs bikes at a cafe/bike shop, calls her from his dimly lit, utilitarian bedroom, and may live with his sister. Greer, a high-end photographer who shoots One Direction-type bands, lives in a massive, chic loft. And hedge funder Jamie shares a stunning brownstone with his wife, from whom he's separated. We see him on the Brooklyn Heights Promenade, and his wife says they live on "the safest block in Brooklyn", so we're betting he's in Brooklyn Heights.
Beyond that, here are some of our favorite real estate intrusions on daily life from the first three episodes:
Nola leaving her brownstone and finding a "WE BUY HOMES 4 CASH" flyer in the door—and immediately throwing it away 
A priceless exchange between Mars, on his way into Nola's building, and Nola's neighbor, a middle-aged white lady walking her small dog. She questions his presence. He asks, "You're from Jersey or some shit, right?" Her: "I am a new homeowner in new Fort Greene." Him: "This shit ain't new. This is still the same Fort Greene." As she enters her and Nola's building he says he'll stop by, and that he hopes she has "some wine and cheese."
Complaints of gentrification driving up food prices. From Nola's father: "Newbie motherf-----s and their inflation-bringing asses." And her friend: "$6.99 for a quart of milk at the bodega in my hood." (Realistically, where is this really happening?)
Nola and her friends rattling off neighborhood names cooked up by real estate agents: SoBro, BoCoCa, Bedwick. "Acronyms for places we can no longer afford to live," as one friend puts it. 
Real estate reality score (on a scale of 1-5): 4
Brick Underground articles occasionally include the expertise of, or information about, advertising partners when relevant to the story. We will never promote an advertiser's product without making the relationship clear to our readers.