Live
Arro and Curb: How do the NYC taxi apps compare to Uber, Lyft, and hailing a cab the old-fashioned way?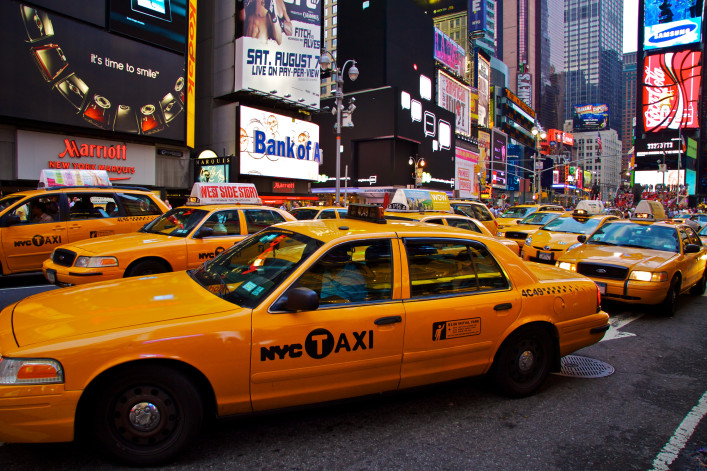 If you're reluctant to get around town by using a ride-sharing service like Uber—which is mired in so many controversies it's hard to keep track, though Thrillist provides a thorough run-down here—you can now get a taxi by using the same kind of interface that makes Uber and its ilk so hard to give up.
As the New York Times reports, the yellow cab industry has gotten into the ride-hailing app game to compete with services like Uber, Lyft, and Gett (which we reviewed here.) The apps Arro and Curb function in much the same way as their competitors, but they connect you with yellow and green cabs rather than independent contractors for private companies. 
I took the two services for a test-drive to see how they measure up in the increasingly crowded e-hailing field.
As with apps like Uber and Lyft, Arro and Curb allow you to input your credit card information (and select a tip percentage amount) in advance, and hail a taxi by letting the service access your location, then inputting your destination.
When you first register, Arro distinguishes itself from other services by noting that, "Background checks and city regulations ensure our vehicles are your most secure ride option," and that it will never implement "surge pricing," the bane of many Uber users. Arro is also available in a handful of other U.S. cities, including Chicago and San Francisco. Keep in mind, though, that in NYC, Uber and Lyft drivers are required to have a Taxi and Limousine Commission License, so those drivers are also vetted. 
One of Curb's unique features is that it allows you to not only hail a taxi on the spot, but also to book one 24 hours in advance. The app is also edging into the territory of Via, which lets New Yorkers carpool for around  $5 anywhere in Manhattan below 125th Street, by making it possible to share yellow cabs, too. This is only available in Manhattan for now, the New York Times writes, but there are plans to expand it to the outer boroughs. The app is used by cabbies in 65 cities. 
As with Uber and Lyft, I found that the geo-locating for both apps was not always spot-on accurate, but usually placed me within a building or two of wherever I was waiting.
However, I also found that the biggest advantage offered by Arro and Curb is the ability to pay via your phone for a ride, rather than linger in the back of a taxi, counting out cash or waiting for your credit card to be processed. In both cases, though, hailing a cab with the app turned out to be inefficient. I tried to get a taxi with Arro in a relatively quiet corner of Astoria, but found that according to its interface, none were available: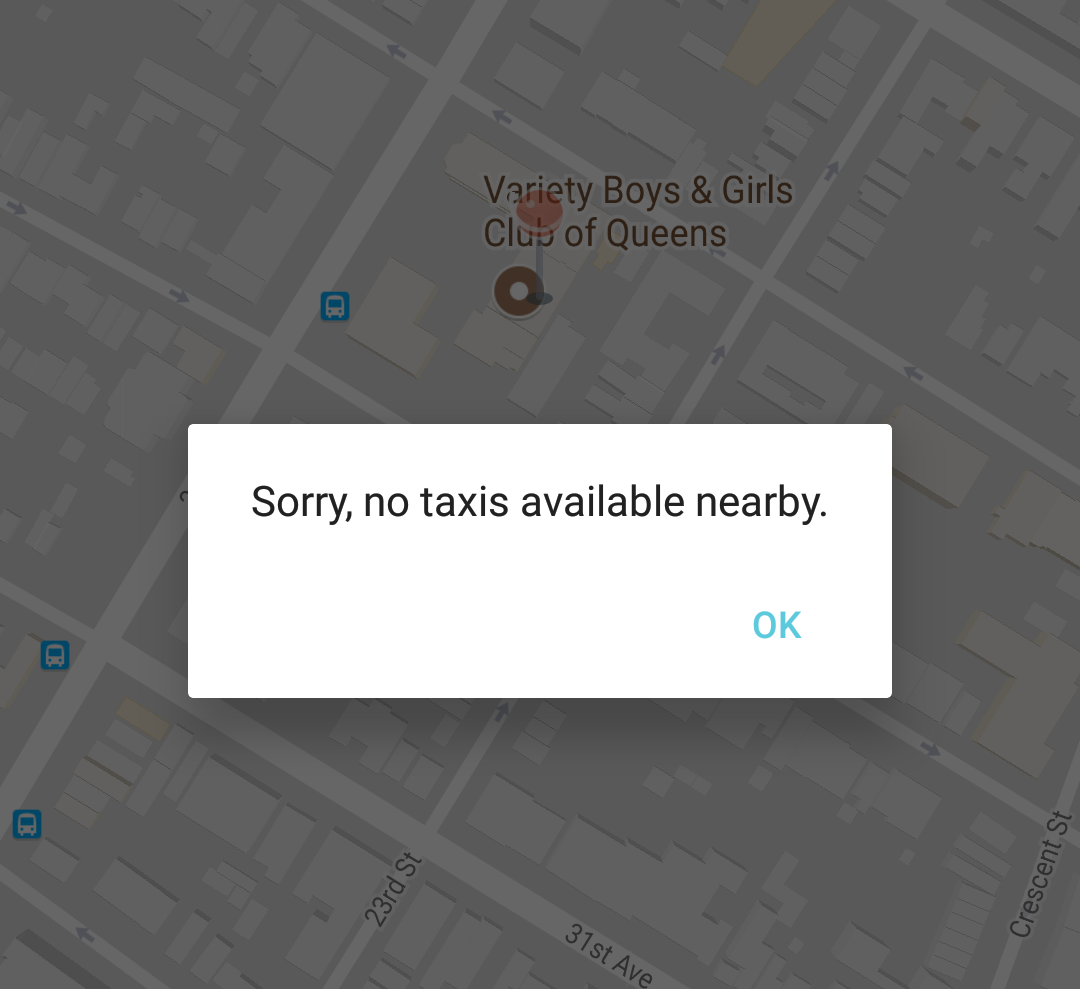 But by walking one block west to busy 21st Street, I was able to hail a taxi the traditional way and then sync my ride with my Curb app to pay electronically. You can do this by checking your cab's TV screen and seeing if it offers a code you can enter into Arro or Curb for cashless payment.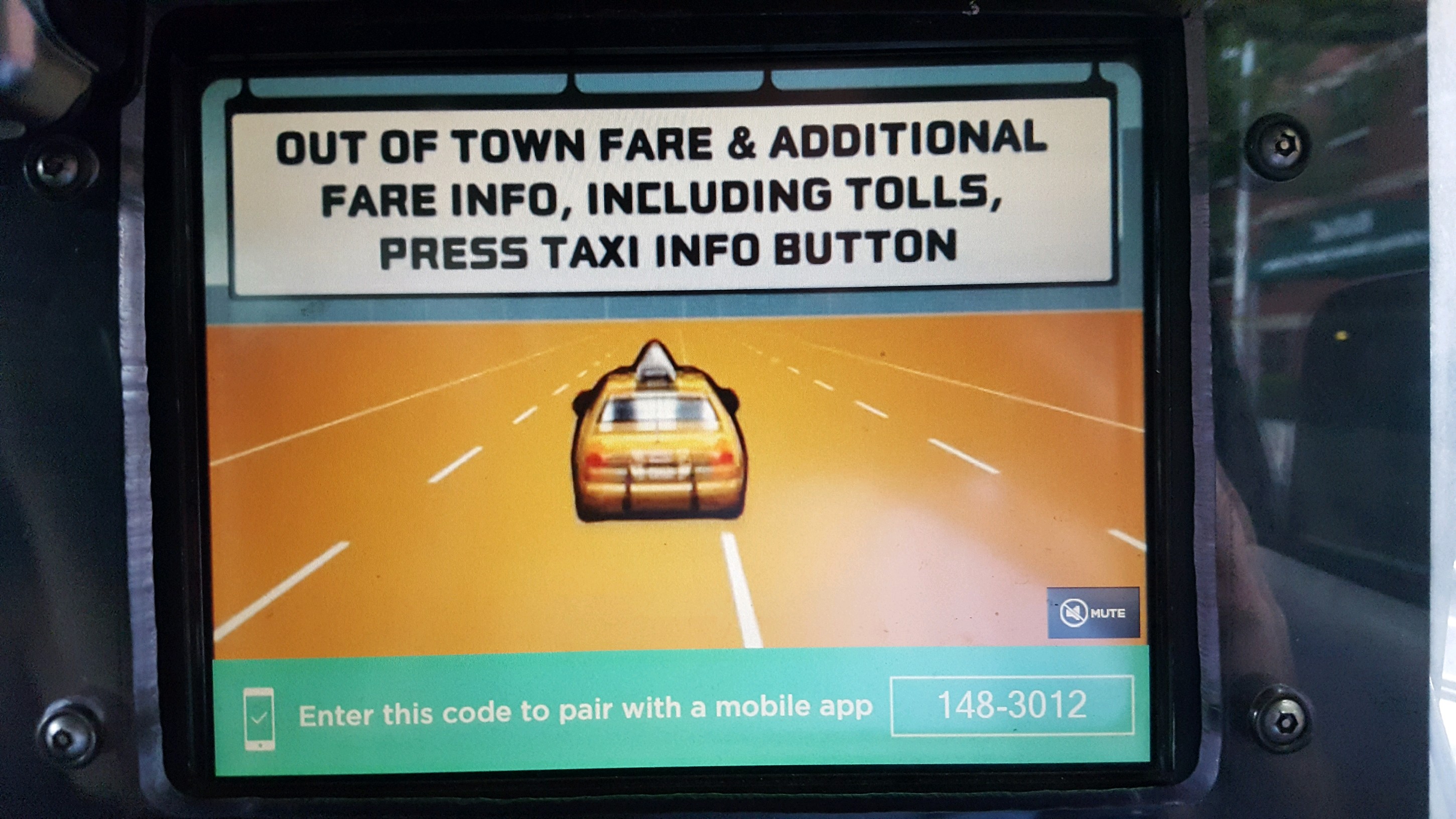 I had a similar problem when trying to get a taxi with Arro outside the Brick Underground offices in Midtown: The app lingered on the "locating drivers" screen, so I gave up and waved down a cab. Again, once inside, I found that I could connect to Curb and pay through the app. Curb seems to be more common in NYC cabs—of the several taxi rides I've taken recently, all have offered codes to link with Curb, but not Arro. 
Price-wise, a recent taxi ride from East 34th Street to East 46th Street during rush hour traffic cost $8.30 not counting tip; UberX gave a near-identical estimate of $8.33 for the same ride. 
The verdict
With the price difference negligible, choosing a traditional taxi over a private service might appeal more to those socially-conscious passengers turned off by Uber's reputation for denying certain legal protections to its drivers or continuing to stay online when the New York Taxi Workers Alliance stopped work during the January travel ban protests at JFK. 
But if you're in a quieter area, Uber or Lyft may still be a speedier way to get a ride—which is probably why a cab driver recently told the Guardian, "Yellow cabs are finished." 
Perhaps, but neighborhood car services in the outer boroughs are trying their hand at the app market, too, developing their own software for neighborhood loyalists and adjusting the way they dispatch. That, however, is another story.
Brick Underground articles occasionally include the expertise of, or information about, advertising partners when relevant to the story. We will never promote an advertiser's product without making the relationship clear to our readers.