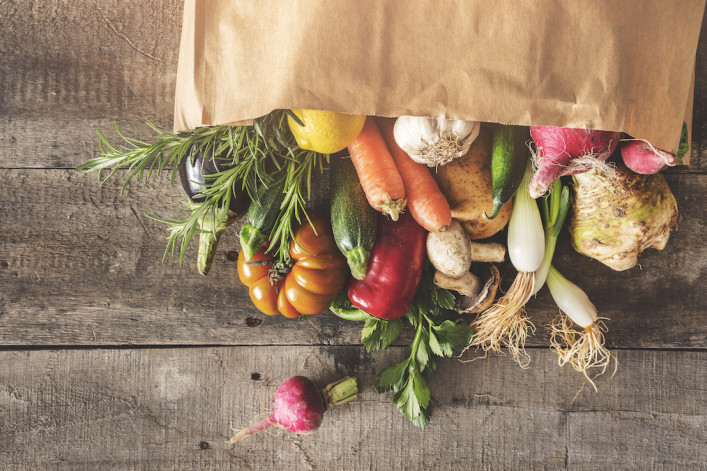 Getting your hands on some locally sourced, farm-fresh produce may be a few months off, but if you want this to be the year you finally join a CSA, aka community-supported agriculture, sign up time is when there's still a chill in the air. 
You can expect to pay a few hundred dollars to join a CSA in NYC, and payment is made upfront so the farmer or farmers associated with the program have income coming in ahead of the busy growing season. 
Subscriptions generally close in May for most CSAs, and some offer discounted memberships if you sign up early in February or March. Some CSAs in NYC offer flexible payment options, such as accepting SNAP benefits, to make fresh produce more accessible for low-income New Yorkers, says Jenina Podulka, communications manager for the food justice organization, Just Food.
The group has a network of 120 CSAs throughout the city that are served by farms upstate, in New Jersey, and on Long Island. 
Here are few things to know if you're joining a CSA for the first time.
What do I get in a CSA in NYC?
From June until late fall, you can expect to get several pounds of seasonal, locally grown vegetables in your CSA subscription, which typically comes weekly. Early on, you'll see items like salad greens, summer squash, cucumbers, and peas, and then tomatoes, broccoli, winter squash, peppers, potatoes, and Brussels sprouts as the season progresses.
While the basic share usually offers vegetables, many CSAs in NYC offer additional items such as dairy, yogurt, cheese, eggs, meats, and jams. Some offer fruit, including ones that are native to the region but rarely appear in stores because they likely wouldn't survive the journey, Podulka says. 
One such local fruit is a pawpaw, which has a custard-like consistency that tastes something between a mango and a banana (and is something this writer never heard of before—despite spending her whole life living in this northeast region of the U.S.). 
The risk of joining a CSA
While your health and local farmers will certainly benefit from your subscription, joining a CSA in NYC means "you're sharing the risk of what might come during growing season," Podulka says. 

"If the farmer has a bad season because of the climate, they might end up with less produce in their shares, and your subscription supports the farmers through that," she adds. "That's what so great about the CSA because it's really hard to stay in business if you're a small local farm."
What if I can't use all the produce in my CSA? 
Despite your best intentions, eating such a wide range of locally sourced produce can be daunting, especially if you're not used to it. 
"It definitely can be a lifestyle adjustment," Podulka says.
Luckily, many CSAs in NYC offer half-shares, where you'll get a lesser amount of farm-fresh goodness (and usually a lesser price to boot). Many subscriptions come with recipes for that week's items to help you figure out ways to prepare them. 
If you still find you have too much produce you're not using, you can always share with your family, friends, and neighbors (and maybe consider splitting a subscription with them next season).
How to choose your CSA in NYC 
It's fairly easy to find a CSA in NYC, thanks to its close proximity to farmers upstate, on Long Island and in New Jersey, Connecticut, and Pennsylvania. 
Chances are one will have a pick-up location either in your neighborhood or at least nearby, and that's something you should definitely take into consideration. Often, there's just one pickup time, day, and location each week, so be sure to choose a CSA that will be convenient for you to get there. 
Just Food's map of participating CSAs is a good jumping off point, and LocalHarvest, an online national network connecting local farmers and communities, has a pretty good list of CSAs in NYC, too. 
Brick Underground articles occasionally include the expertise of, or information about, advertising partners when relevant to the story. We will never promote an advertiser's product without making the relationship clear to our readers.