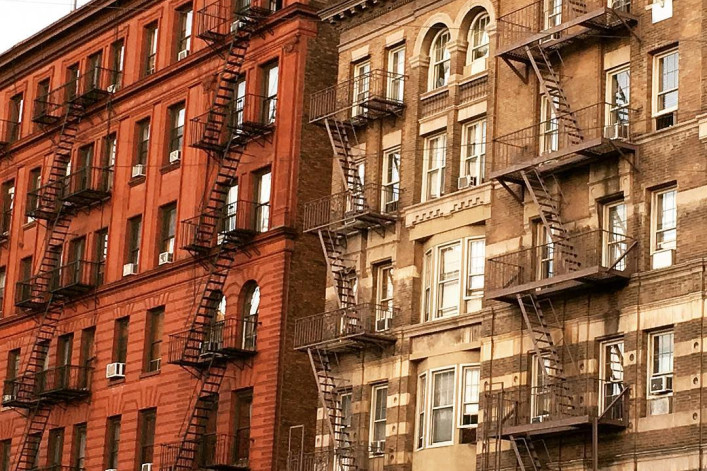 New York City is home to some of the most staggeringly wealthy Americans: As the Wall Street Journal reports, the number of New Yorkers who earn annual salaries of over $1 million is rising, a boon for city income tax collection. 
Of course, that's not the whole story. Using Census data, the New York Times found that the gap between NYC's rich and poor residents is wider than that of any other city in the country. It's not a shock, then, that according to Wallet Hub's recent study of the financial fitness of America's biggest metropolises, NYC is in rather poor health. 
The study used metrics like credit score, mortgage debt, savings, and earning power to determine which cities have the highest number of residents in strong financial stead. Interestingly, the healthiest city when it comes to money matters was San Francisco. Despite the tech hub's soaring housing prices, which a quarter of residents told CNN Money is the city's most serious problem, San Franciscans were found to have excellent credit standing—that is, high scores, low debt, and low delinquency—as well as a comparatively lower exposure to risks like unemployment, poverty, and negative home equity.
See the graphic below to find the ranking of each city evaluated: 
NYC's overall ranking places it in the middle, at 78 out of 150 urban areas studied. While New Yorkers seem to be doing well when it comes to credit standing—the city's ranks 11th for this metric—NYC's scores in two other areas are dreadful. New York came in 142nd place for "responsible spending" and 146th for median household income. 
The first metric looks at both mortgage and non-mortgage debt, as well as income volatility (that is, fluctuations in earnings), while the second measures salaries adjusted for cost of living.
Technically speaking, New Yorkers may have higher earnings than those in many other cities, but the cost of housing upends traditional notions of what it takes to be financially healthy. Per DNAInfo, the average income for a single New Yorker is $60,500, well above the national average of $51,939. But earning this salary doesn't necessarily add up to financial security in a city where, NBC reports, the typical household devotes over two-thirds of its income to rent. And for buyers, writes the New York Times, the average price of a Manhattan apartment reached $1.7 million last year—unreachable for many. 
The city has acknowledged that New Yorkers are facing a crisis of affordability when it comes to housing, and in response, Mayor Bill de Blasio has pledged to build or preserve 200,000 affordable units. So far, his administration has done that for 53,000 apartments, but in a city where a majority of New Yorkers are one missed paycheck from homelessness, additional help can't come soon enough. 
Brick Underground articles occasionally include the expertise of, or information about, advertising partners when relevant to the story. We will never promote an advertiser's product without making the relationship clear to our readers.