There are plenty of diehard New Yorkers who recoil at the idea of living anywhere else. New York, for all of its immigrants, airports, and storied cultural institutions, is deeply provincial. Think that New Yorker cover with the country's details erased beyond the Hudson River. Think the term "flyover states." Think someone from Minnesota trying to explain how it's different from Michigan and the New Yorker checking her phone until he's done talking.
Then again, even the most devoted borough booster may fantasize from time to time about having a yard, warmer winters, or just a lower-stress life. This flight of fancy tends to always hit the same wall: where to go? Sure, the next town won't have a 24-hour subway system and 24-hour food delivery, and it's people will have no idea how to walk, but beyond that, won't it crush your soul? 
Among New Yorkers looking to move, Alabama doesn't come up all that often as a prime candidate, but sometimes life takes you unexpected places. Such is the case with Lisa Browne, a lover of New York who moved to the area in 2004, forged a career in magazine publishing, and in 2016, packed up and moved to Birmingham. The recovering Park Slope resident talked to us about why Alabama, her expectations versus the reality, and what she misses most. Plus, she has advice for people considering saying, "Goodbye to all that." 
How long did you live in New York? Where did you live?
I moved from Florida to the New York City area in 2004 and left in early 2016. My first job in publishing was in New Jersey so my first two years were spent in Cliffside Park and West New York, New Jersey. I never liked living in that part of New Jersey. It had all of the problems of a big city and none of the charm.
I met my future husband, Daniel, in 2006. He was living in Park Slope at the time and had been in the neighborhood since 2001. I fell in love with the area (and him) and we moved in together the following year and stayed in Park Slope until 2016. Our first apartment was in [the center of the neighborhood], then we moved to another apartment a few blocks north.
Why did you move to Alabama?
Daniel and I had always fantasized about leaving New York. We both grew up in the suburbs and didn't think we'd be New Yorkers for life. It was too expensive, too stressful. And even though we were surrounded by families in Park Slope, it wasn't exactly the lifestyle we envisioned for a future child. Over the years, we considered Portland, Oregon, Charleston, South Carolina, Miami, and even upstate New York. Alabama never crossed my mind as a serious option, although I had lived in Birmingham for six months during college for an internship (Time Inc., which is being acquired by Meredith Corp., has an office in Birmingham, which is home to several brands including Southern Living, Cooking Light, and Coastal Living) and had developed surprisingly warm feelings about the place.
In 2014, I got pregnant, which put more pressure on us to figure out where we wanted to live. We felt more open to places we had never considered before. Randomly, I met a food stylist on a photo shoot who was from Birmingham and we started talking about the city. She had so many good things to say about how Birmingham had grown and changed over the years that I came home totally jazzed about it and convinced Dan to go there for a long weekend to see what we thought.
Long story short, we both came away with a good feeling about it (Friendly people! Pretty parks! Good restaurants! Farmers market! Lots of live music! No more blizzards!) and when a job offer fell into my lap at [a magazine there], we felt that we couldn't turn it down. It was a great job opportunity, and the timing just felt right. We were a few months into new parenthood and quickly realizing that a) it was really, really hard and childcare was really, really expensive and b) we couldn't do any of the fun things we loved about living in New York—so what was the point, again? We moved at the beginning of 2016.
Was it a difficult decision?
My husband and I are pretty risk-averse by nature, so yeah, it was a little scary making the leap to a completely new place. Especially for him, because at least I had some experience living there in college. But I knew that I was a different person now, and had different priorities and looked at the world through a much different lens now. We were mainly nervous about whether we could make real friends in Birmingham and how it would feel culturally. We were concerned about what life would be like for our son growing up in Birmingham. Will he hate us for leaving Brooklyn? (Probably.)
What did you expect in terms of culture, people, things to do?
We always said we wanted to live in a place that had a good food scene, things to do in nature, and if possible, somewhat of a music scene too. We knew that Birmingham checked all of those boxes before we made the move, but we weren't sure what the city would "feel" like or how people would respond to us and vice versa.
As new parents, we were also very concerned about public schools and things like parks, playgrounds, libraries, and museums. Surprisingly, the city has exceeded almost all of our expectations. Sure, it's not as diverse as New York and doesn't have nearly the amount of things to do culturally, but Birmingham is a great city in its own right and we're seeing a lot of growth and positive changes just in the few years we've been here.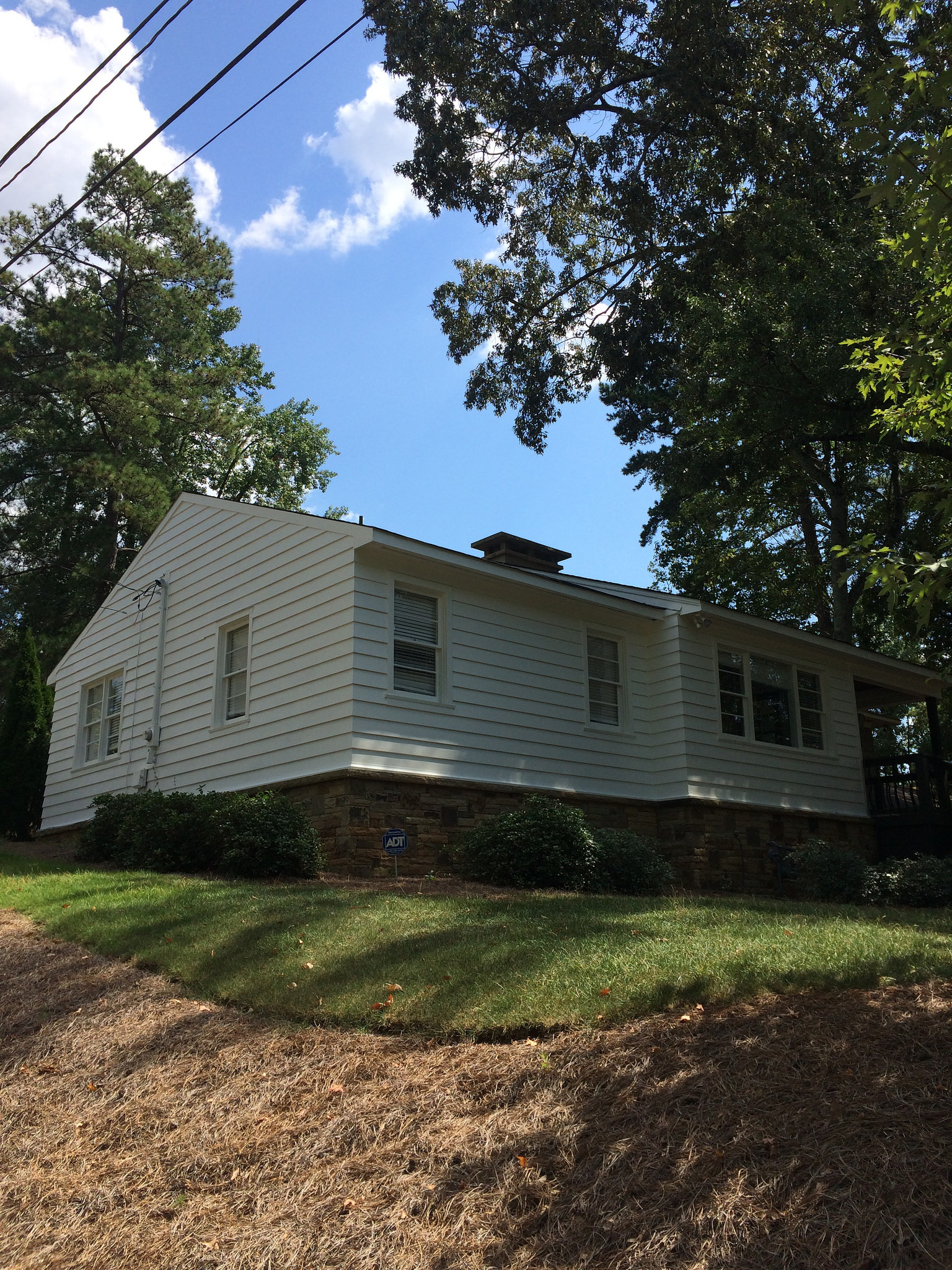 Can you take about the cultural and political differences you've encountered?
A lot of people we know (mainly friends in New York) haven't spent much or any time in the South and think it's all one thing, which it's not. Alabama is a deeply red state, but Birmingham, like most cities, leans more blue. In the case of the last election, the entire city was covered in Doug Jones or "No Moore" signs. I didn't see a single sign or sticker that was pro-Moore. That said, I was still extremely worried that Moore would win because Birmingham is not like the rest of the state. And I think people who support Moore wouldn't necessarily advertise that.
While we've made a great community of like-minded friends here, we also live and work with lots of deeply conservative people who do not share our political views. I remember the feeling of standing in line to vote in Brooklyn for hours, fully aware that nearly everyone was voting for the same person. It's not like that here. And it does make me care about voting in every election more, which is a good thing. I also like that I can be friends with people who might not agree with me 100 percent on every issue.
No one has been confrontational in any way about politics, or religion, or anything like that. Southerners are known for having strong opinions, but in general, they aren't eager to talk or argue about things beyond food and football. (At least in my experience. Others may disagree completely.) I think our lack of interest in football makes us seem like outsiders way more than anything else. Football really is a religion here—the city empties out when there is a game at [the University of] Alabama or Auburn [University].
Part of the reason we've had an easy time finding like-minded people is because I work for a major media company (that has recruited lots of people from NYC and other big cities) and also because we've joined our local Jewish Community Center, which has a pretty diverse membership. We've met lots of great families through the JCC and feel like it's a big part of why we feel so at home here.
I want to make it clear that this is my experience, not everyone's. Being white and middle class [like us] in Birmingham is its own bubble. It is still a highly segregated city with a lot of poverty.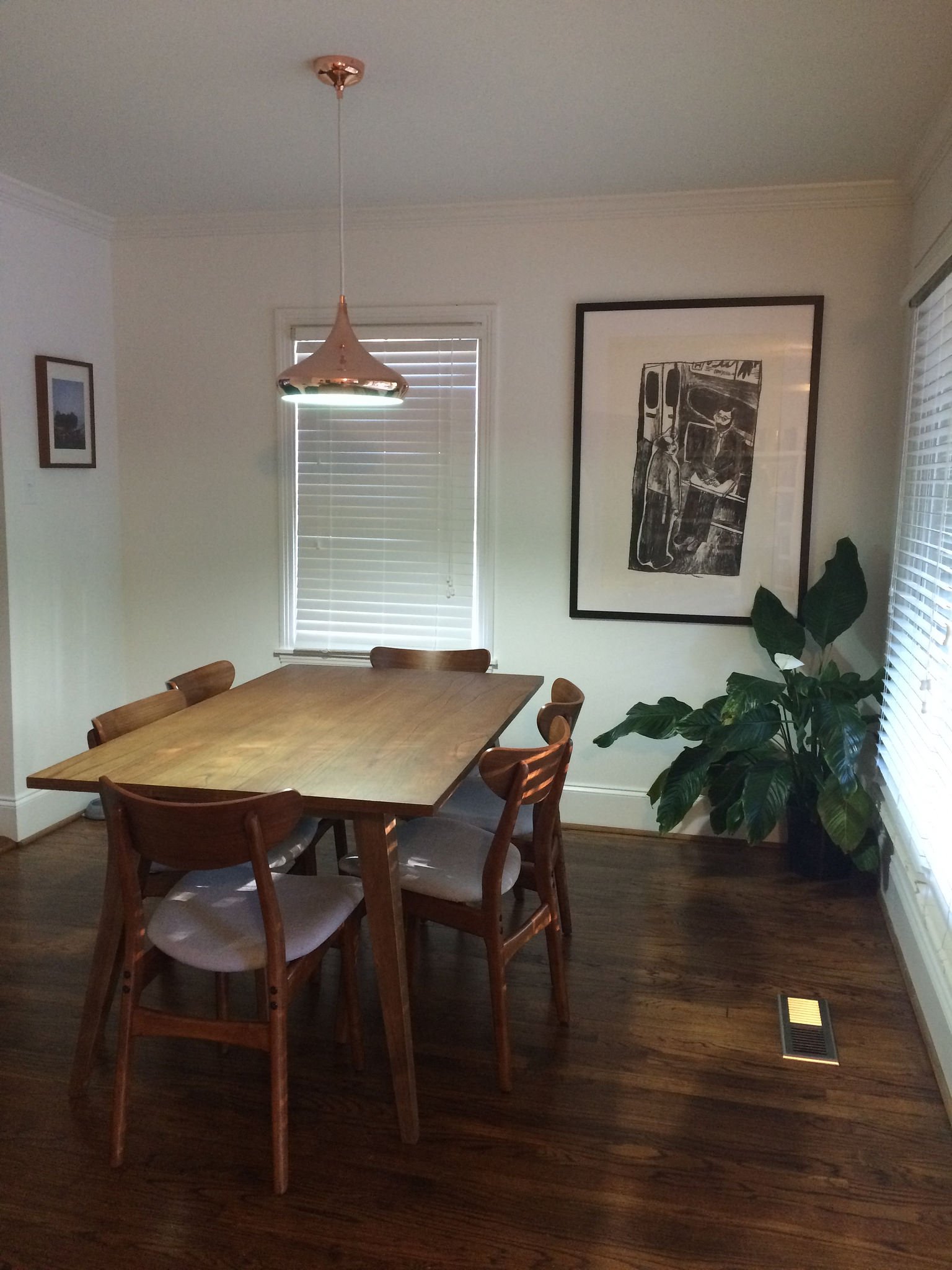 What was your housing situation in Brooklyn, and what is it now? 
We were living in a two-bedroom apartment that had a dishwasher and a washer-dryer. It was on the third floor of a four-story building. We were a half-block from the subway and right off of Fifth Avenue, so we were close to restaurants, shops, and a big grocery store. It was absolutely as good we could do in Park Slope in our price range. And we were fully aware that we could be priced out at any point with a significant rent hike.
When we moved to Birmingham we rented an apartment for about 10 months, just so we could make sure we really liked living here and if we did, so that we could scout out neighborhoods and figure out the right one for us. We ended up choosing our neighborhood (Homewood, a suburb) for its very good school district, but also because it's a bit more diverse (by Birmingham standards) and proximity to my office.
Now we live in a three bedroom, two bathroom, single-story house that was built in the 1950s. The cost of our monthly mortgage plus the cost of a month of (full-time) daycare for our son is just about equal to a monthly rent payment in Park Slope. We really, really love our little house and our quiet, leafy neighborhood.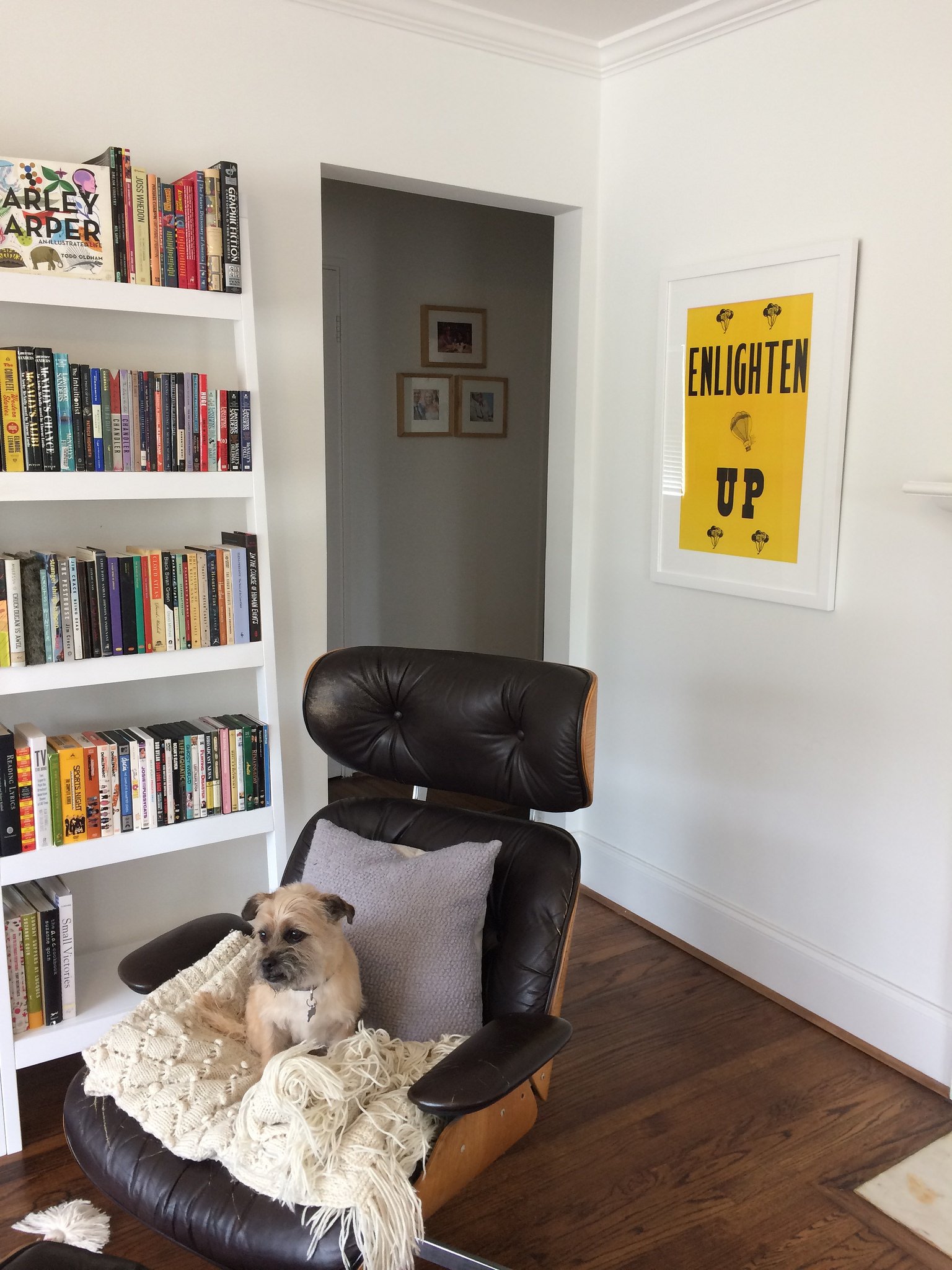 How would you compare the renting and buying process in Alabama versus New York? 
Finding an apartment in Birmingham was very different from any experience we had in NYC. We had about two days to find an apartment. Although there are some interesting loft spaces and older buildings with more character, we needed amenities—specifically a washer/dryer and dishwasher. So we narrowed our search down to a few places and ended up in a two-bedroom, two bathroom in a big, soulless apartment complex that was more space than we ever dreamed of in New York. It had an on-site gym and pool, and lots of college kids who liked to party around that pool. So that fast-tracked our search for a house.
The housing market was more competitive than we expected, especially in Homewood, where we ended up buying. Things move fast and you basically have to make an offer immediately if you like a house. I've heard it's no different in other parts of Birmingham, especially where school districts are more desirable.
We started looking in the spring and saw about seven houses. By the summer, we made an offer on one house that we backed out of (an inspection revealed a cracked foundation), and then we found our current house and moved in September. We ended up with a great real estate agent who was helpful in explaining the process to us, first-time home buyers who had no idea what we were getting into.
We also found a great contractor who handled all of the renovations we needed. The house was in pretty good shape, but needed to be repainted inside and outside, and we had a list of cosmetic fixes, like replacing the ceiling fans, adding new tile in the bathrooms, and other stuff like fixing the some paving stones on the driveway and installing gutters.
That entire year, moving from Brooklyn to Birmingham, finding an apartment, finding a house, and moving again was a monumental strain—mentally and physically. But now that we're settled in, I feel  proud of what we have been able to do and glad that we decided to take a chance on a new place.
What do you miss? What don't you miss?
There are so many things I miss but even my deepest New York City longings (Beacon's Closet! Pizza! Independent movies! Brooklyn Bridge Park! Celebrate Brooklyn concerts!) are not enough to make me want to move back. I don't miss living in a walk-up or having neighbors on the other side of a wall. I don't miss the long, depressing slog of winter. I really don't miss rush hour on the subway.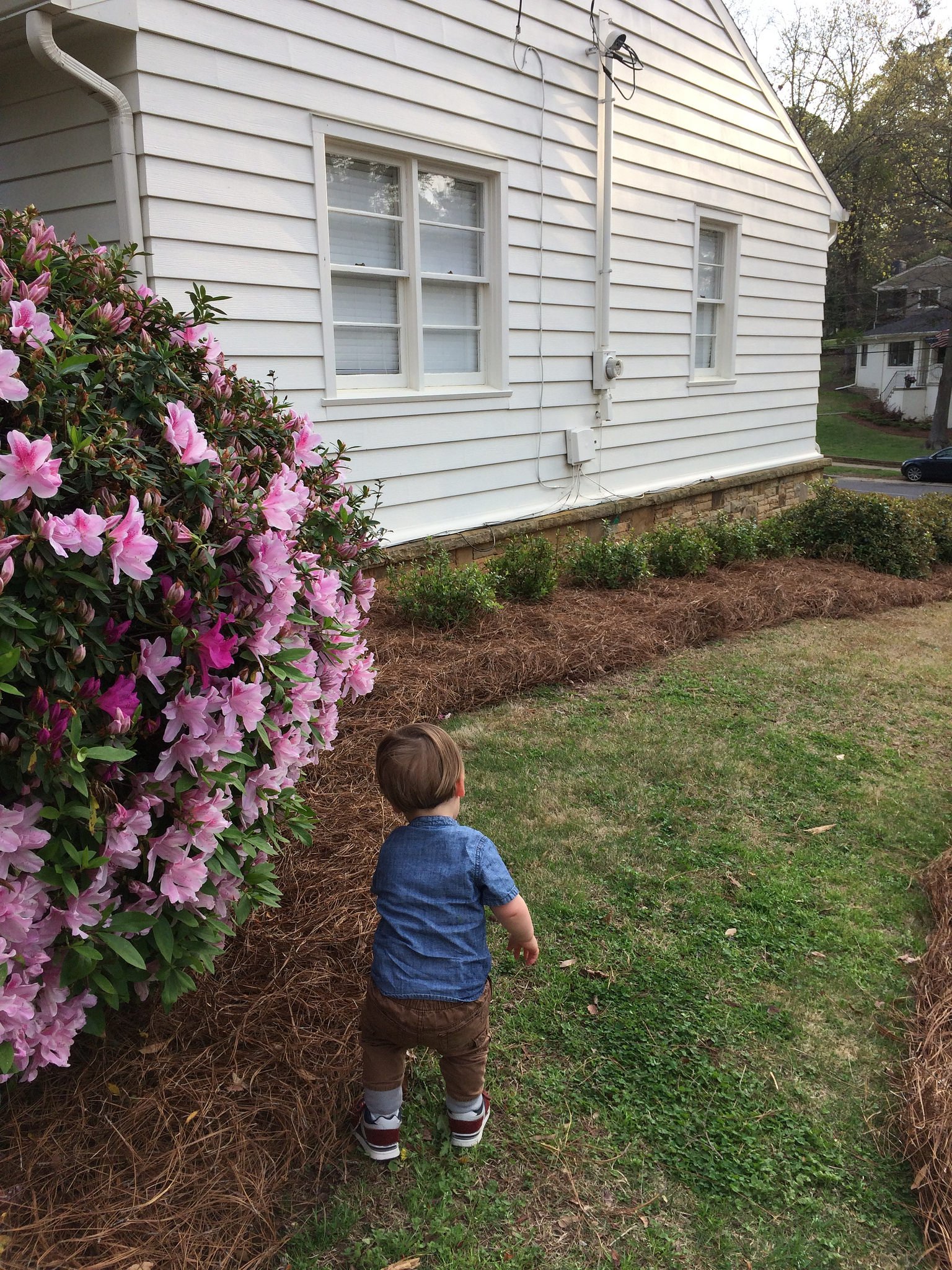 How do you view living in New York differently?
It was a wonderful period in my life and I wouldn't change a thing about it. But I'm glad to be in a different period now. And I'm sure this period of life will eventually change too.
What advice would you have for someone considering a move like that?
Talk to people. Ask lots of questions. Definitely take a weekend (or week) to visit a place and see how you feel. We could have never made this move if we hadn't visited Birmingham for a few days. And be open-minded. Birmingham was never a place we would have considered ten, or even five years ago, but it ended up being a great place for us right now.
Brick Underground articles occasionally include the expertise of, or information about, advertising partners when relevant to the story. We will never promote an advertiser's product without making the relationship clear to our readers.