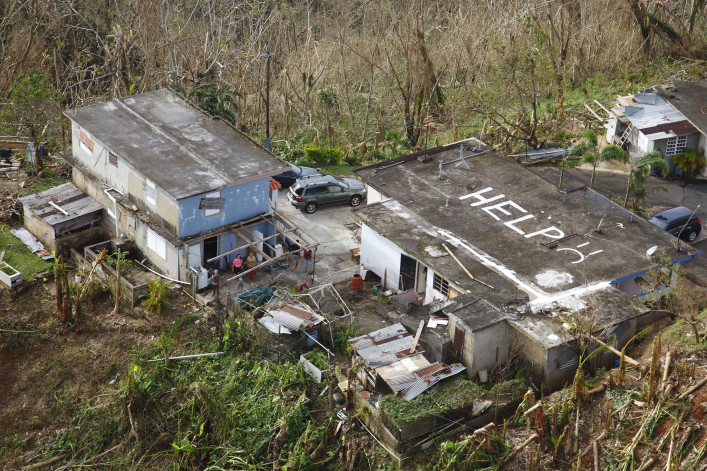 Along with Hurricane Irma, Hurricane Maria left 80 percent of the crops in Puerto Rico destroyed, 60 percent of the island without water, and virtually the entire island without power. And as images coming out of the island continue to show, an untold number of Puerto Rico's 3.5 million residents lost their homes to the wind and water.
President Trump's decision last week to temporarily suspend the Jones Act, eight days after Maria made landfall, has helped accelerate the response, but with many roads still impassable, and so much damage to infrastructure, it is estimated that it will take months for the island to restore basic functions, and decades to fully rebuild. Aid is needed both immediately and over the longer term.
Here are some of the many ways New Yorkers can help now, and over the months and years to come.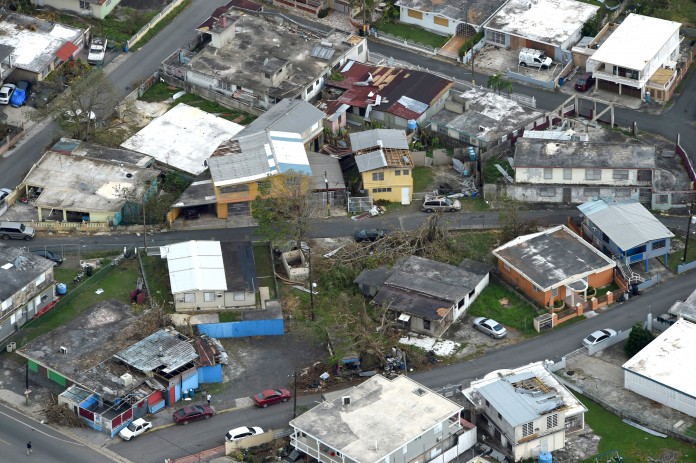 Donating supplies
New York City and New York state have launched efforts to collect key items needed in the short term. As part of the city's relief effort 24 firehouses and EMS stations and 75 NYPD station houses throughout the five boroughs are accepting the following:
Diapers

Baby food

Batteries

First aid supplies

Feminine hygiene products
All donated items must be non-perishable and not secondhand, and must not contain liquids of any kind. Open or unsealed donations of food or hygiene supplies will not be accepted. At this time, only the five items listed above are being collected. 
New York state is collecting the same items from 9 a.m.-6 p.m. daily, as well as flashlights, portable lanterns, and cases of water. As with the city donations, all items must be unopened and in their original packaging.
The state collection sites in New York City are:
The Jacob Javits Center
655 West 34th St.
Manhattan
The Shirley Chisholm State Office Building
55 Hanson Pl.
Brooklyn
The Jamaica Street Armory
93-05 168th St.
Queens
Roberto Clemente State Park
301 West Tremont Ave.
Bronx
The Department of Motor Vehicles 
696 East Fordham Rd.
Bronx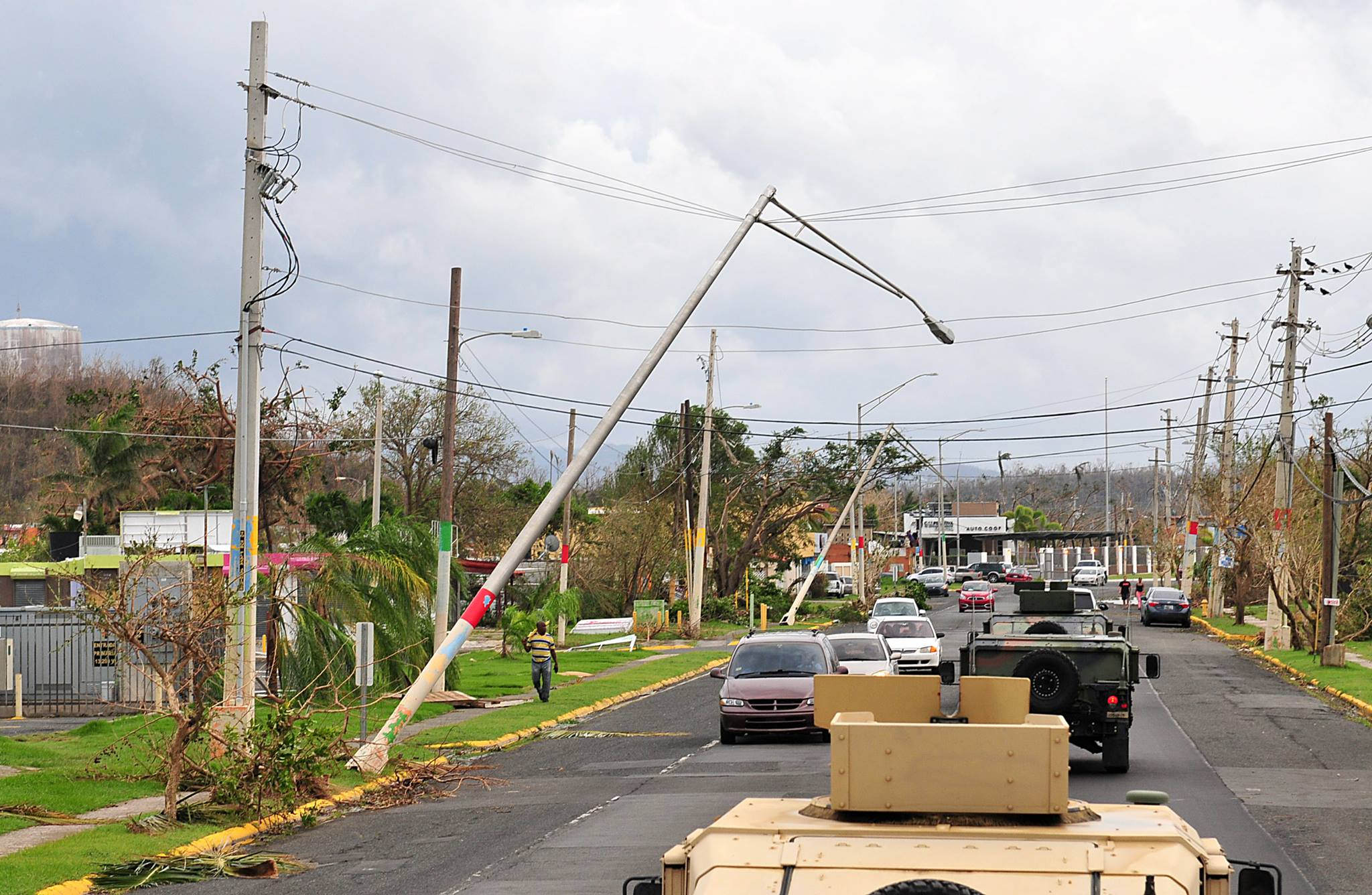 Donating money
The Hispanic Federation, which focuses on Latino empowerment and has a New York office and a 95 out of 100 rating from Charity Navigator, has launched the UNIDOS Disaster Relief Fund to support relief efforts in Puerto Rico as well as in Mexico, where a September 9th earthquake killed 361 and left buildings in rubble in Mexico City, the state of Puebla, and neighboring states. The area in Mexico is home to a majority of the hundreds of thousands of Mexican immigrants in New York City.
Donors can choose which relief effort they want to direct their donation to.
There are several ways to donate through UNIDOS:
Via Text
Compose a new text message for the number "41444". Type "UNIDOS [YOUR AMOUNT] [YOUR NAME]" (For example: "Unidos 100 John Doe"). Then press "send" and click on the link to complete your donation.
In Person
Visit any Popular Community Bank branch. Account name: "Hurricane Relief Effort". Checking account number: 6810893500.
By Check
Make your check payable to: Hispanic Federation, in the memo line, write "Hurricane Relief Fund" and mail the check to: Unidos Disaster Relief Fund, c/o Hispanic Federation, 55 Exchange Place, 5th Floor, New York, NY 10005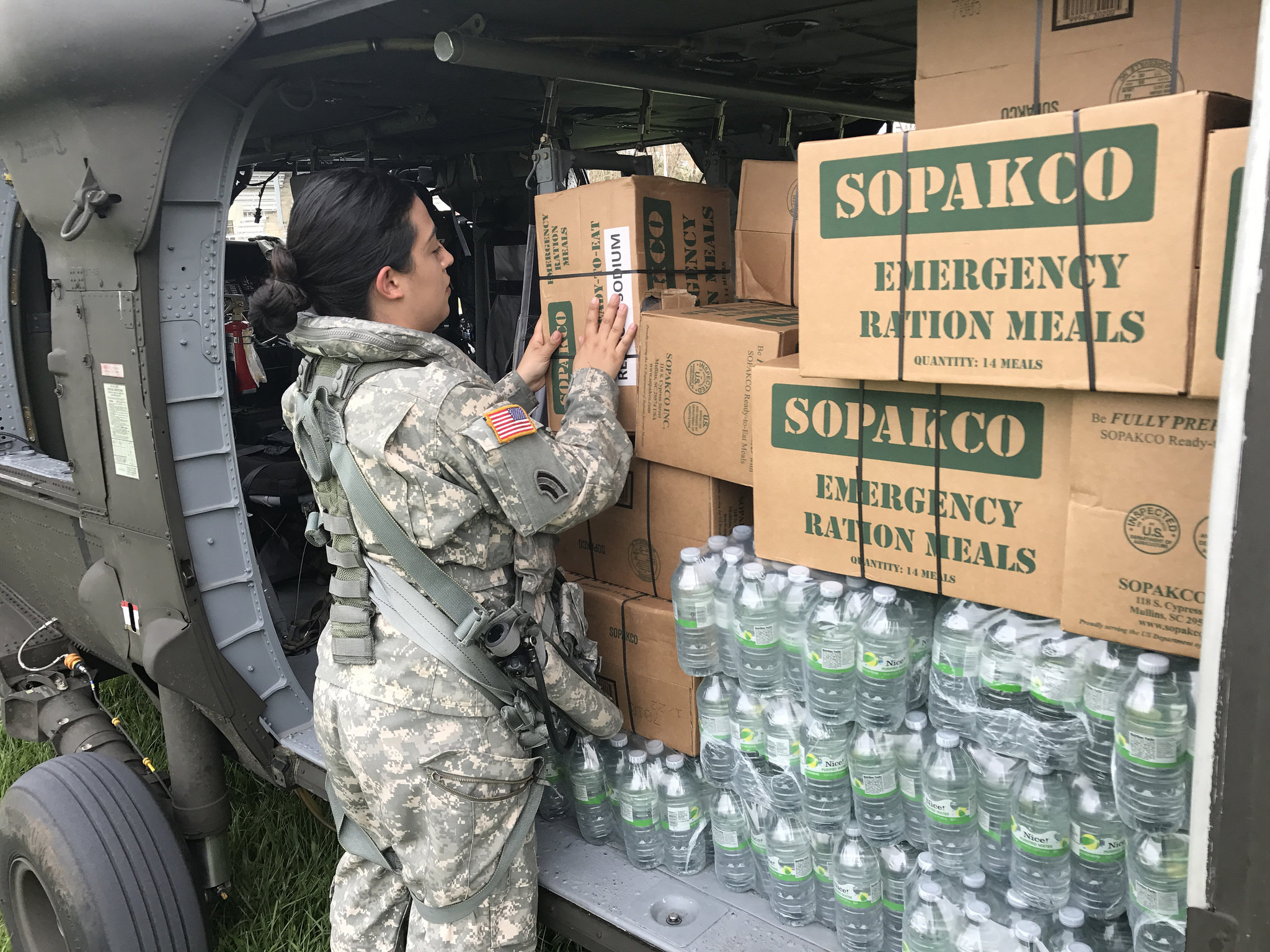 For grassroots efforts
If you're looking for a way to get resources and help directly to local relief efforts, here is a starter list of funds and organizations.
Hurricane Maria Community Recovery Fund
Dedicated to providing aid to low-income communities of color, which often are the most devastated by natural disasters, the Hurricane Maria Community Recovery Fund is governed by local Puerto Rican organizations including the feminist health and poor-people's rights group Taller Salud, the G8 of Caño Martín Peña, the governing organization of a collectively owned neighborhood in San Juan, and others. The money is supposed to be reserved for immediate relief and equitable rebuilding.
Here's a list of more community organizations, including Taller Salud.
Crowd-funding
If you want to make a hyper-targeted donation (and are prepared to do extensive vetting) plenty of efforts started by individuals and small organization are out there. Here is GoFundMe's relief page for Puerto Rico.
Do your research
As sad as it is to acknowledge, the reality is that in any tragedy there is an opening for opportunists to take advantage. Be sure to do your own research before giving to any unfamiliar source. We have done our best to vet the organizations listed here through a combination of talking to knowledgeable individuals and consulting the charity rating site Charity Navigator. Some organizations are too small and too new to have a Charity Navigator rating. Others, large, well-established, and relatively well-rated, may not put their resources where you'd think as a donor.
For example, the Red Cross, an 83 out of 100 on Charity Navigator and many people's default choice for giving in the wake of disasters, has repeatedly faced criticism for aggressively fundraising in the aftermath of a tragedy, and then seeming to devote little of the money raised to helping victims of that disaster. Following the 2010 earthquake in Haiti, for example, the organization raised $500 million and claimed to have helped a population equivalent to that of all of the country's cities combined, but local officials had no idea where the claimed help had gone, as Pro Publica and NPR reported. Similar questions about possible mismanagement were raised following Hurricane Sandy, recent flooding in Mississippi and Louisiana, and Hurricane Katrina.
For more on how to begin thinking about post-disaster giving, here is a short guide by Pro Publica.
Here's a more extensive list from Charity Navigator of organizations doing Maria relief, with context on their records. And here is the group's guide to earthquake relief groups working in Mexico.
Brick Underground articles occasionally include the expertise of, or information about, advertising partners when relevant to the story. We will never promote an advertiser's product without making the relationship clear to our readers.