Earlier this week, the Trump administration reversed a rule that protects transgender public school students' right to use the bathrooms that match their gender identities, NPR reports. The rule, passed by the Obama administration, states that this is a right protected under Title IX, a 1972 act prohibiting sex-based discrimination at educational institutions that receive federal funds. 
Now, the Justice and Education Departments are claiming that there is insufficient legal analysis justifying Title IX's application to trans bathroom rights. In a letter, the departments said that it's up to states and local school districts to determine how to handle the matter. 
Here in NYC, Mayor Bill de Blasio shot back quickly, tweeting his support of the right of transgender New Yorkers to use the restroom that corresponds to their gender identities. 
Last year, we ensured access to restrooms that align with a person's gender identity. That's not changing. https://t.co/vJHyyD6XvG

— Bill de Blasio (@NYCMayor) February 22, 2017
Last March, per the Daily News, De Blasio issued an executive order requiring city-owned buildings to allow transgender workers to use whichever bathrooms best suit them. In June, writes AM New York, the mayor's office launched an ad campaign affirming this, with messages like "Use the restroom consistent with who you are."
And as Gothamist reported later that month, the City Council passed legislation proposed by Comptroller Scott Stringer to make all single stall bathrooms in the city gender-neutral. Some city schools went a step further: LaGuardia High School, for instance, created multi-stall, gender-neutral bathrooms, while Cooper Union made every single restroom on its campus unisex. 
Of course, for the rest of us, it can often be tricky to track down decent public restrooms in NYC. So where can you find these gender-neutral stalls?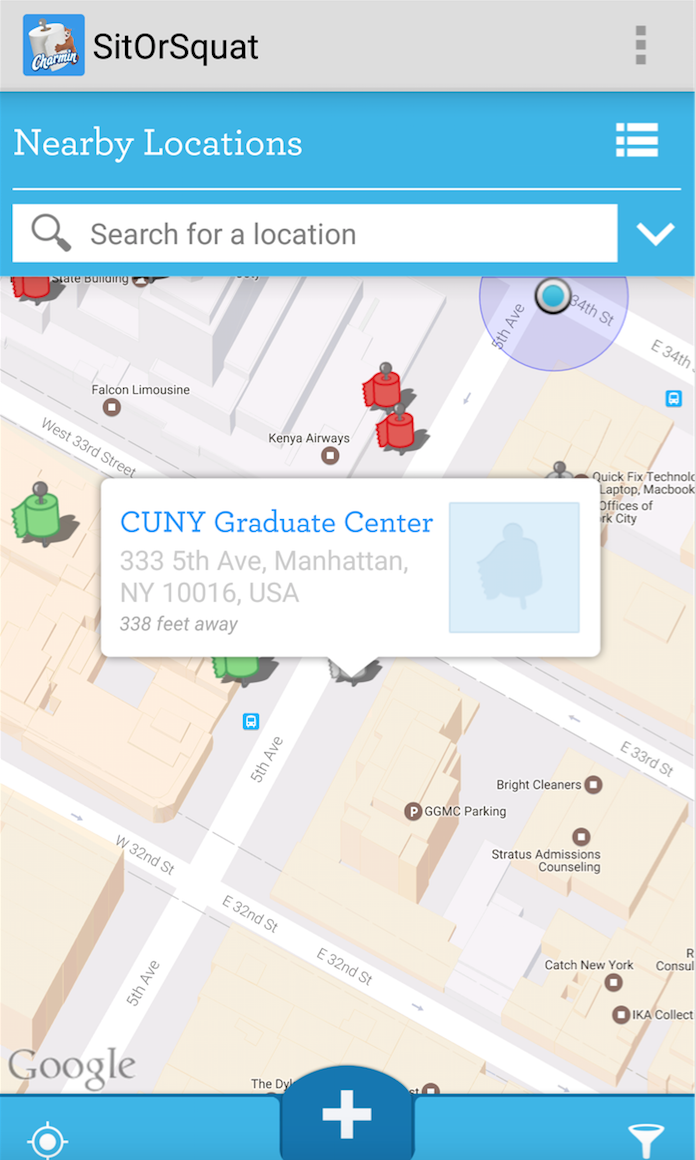 At the moment, it may take a little legwork. You can install bathroom-finding apps like Sit Or Squat on your smartphone, but its database of public restrooms doesn't specify which ones are gender-neutral. You could extrapolate in some cases, though: If you were searching in Herald Square, for instance, it's likely that the CUNY Graduate Center could help you out, since it's a city-owned institution and therefore mandated to have toilets for transgender New Yorkers. 
And Gothamist recently wrote about an Instagram account with the evocative name of "Pooper's Guide," which includes photos of bathrooms, ratings as to their cleanliness and quality, and information about accessibility, including whether or not they're unisex. The account's creator, Andrew Paul Maksymowicz, has catalogued 40 restrooms so far, and with an app in the works, this may become a valuable resource to all New Yorkers who find themselves out and about and in need of a pit stop.