You may dream of nothing more than warming your feet by the fire while gazing at the sparkly lights of the city. Or maybe you'd like to get out of bed and put your feet on deliciously heated floors. So which gets more props? Read on as five New Yorkers get fired up on their favorite ways to warm up at home:
Toasty warm floors are a serious #homegoal Imagine getting out of the shower in your always-a-little-too-cold apartment in the winter and stepping onto toasty, warm tile. Or getting out of bed to get your morning coffee and feeling like you're walking on (warm) air. You don't even need slippers if you have heated floors. It's summer all the time for your toes. Apartment gods, if you can hear me, please give me heated floors and I'll never ask for anything again (except maybe in-unit laundry). —Kristen, Lower East Side 
Fireplaces radiate far more than heat They are things of beauty and each has its own personality, history, and story to tell. A hearth invites people to come together and embrace the experience of sitting together in front of the flames. For those who love fireplaces, they are like choosing a wedding gown or a favorite piece of art. —Sydney, Upper East Side
This isn't a log cabin, this is a NYC apartment What do you need a fireplace for? Are you having a meeting with a cold duchess? No! We all know you're only ever going to use the mantle, anyway. Now, heated floors are things everyone can enjoy. Think back to your first crappy apartment, when you walked past the completely uncovered and dangerous-to-touch steam pipe that went through your apartment. Remember how warm and comfortable the floorboards there made you feel? That's the feeling you could have throughout your whole apartment. —Alexis, Cobble Hill (pictured below)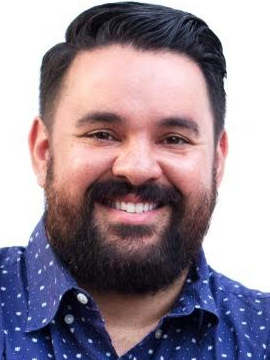 Skip the safety hazard Heated floors all the way. While fireplaces are elegant, they are also a lot of work to maintain and a safety hazard if you have small pets. There's nothing better than getting out of the shower and keeping your feet warm while you dry off! —Mandy, East Village
WBFP is for me I remember searching for my very first apartment seeing a one-bedroom in Brooklyn Heights with a working fireplace. I didn't snag it, but I have never stopped dreaming about those magic, almost-impossible-to-believe letters I would see on a handful of apartment ads… WBFP.  When I walk down my street and I smell the smell of burning wood on a cold day, I [have] jealousy. I stare at my non-working fireplace trying to imagine in what universe I could convince my landlord to refurbish it. There's nothing more magical than the old-New-York charm of a working fireplace right here in our ever-glassier city. —Linda, Park Slope
Verdict: Heated floors are #1 (by a hair).