Live
An adventure every morning: What it's like to commute from Jersey City to Williamsburg via two ferry lines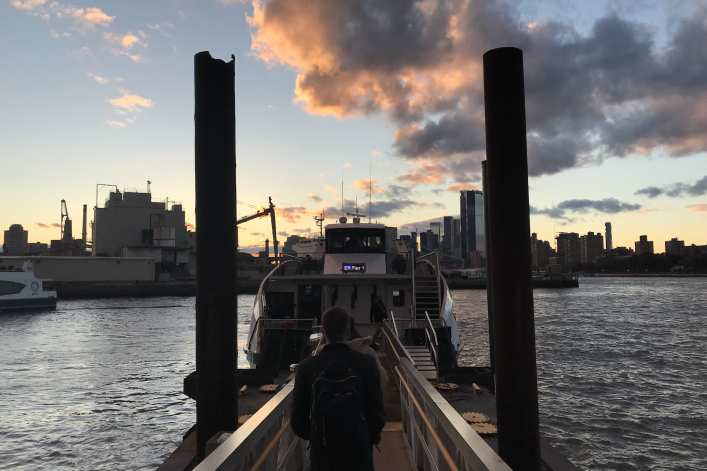 All photos by Brett Karley
Get a random group of New Yorkers together and one of the first things they'll ask each other will be, "So, where do you live?" (Also popular: "So what do you do?") Either one of these queries will usually lead to yet another NYC resident obsession: "What's the commute like?"
In this way, Brett Karley, a Jersey City resident and director of creative development for VICE News, is the perfect NYC party guest, as he travels back and forth to work by ferry. (Yes, we know people have been using this mode for a long time to get to and from Staten Island; Karley is part of a newer wave of commuters, using a combination of routes operated by the older NY Waterway, and the new and expanding NYC Ferry.
Long distance ferry commuters are likely to increase in number as neighborhoods in the outer boroughs and even other states get ferry service to NYC. With that in mind we asked Karley what his commute is like. Karley was kind enough to indulge our curiosity, and shared the nitty gritty on commuting by ferry, from cost, to differences in vessels, to how bad it actually is in the dead of winter. 
Where do you live and what is your commute? 
I live in Jersey City in a neighborhood called Paulus Hook, which is just behind the big Colgate clock. I start in Jersey City, travel around the tip of Manhattan to Pier 11/Wall Street, and then switch to a second ferry which takes me across the East River to South Williamsburg. 
Pro Tip:
Wondering whether Jersey City is a good fit for your budget, commute and lifestyle?  The Agency's Gold Coast Guides are standing by to answer your questions. They'll help you figure out whether Jersey City, Hoboken, Weehawken or another Gold Coast town makes the most sense for you, and show you apartments that fit your needs.  Click here to speak to a Gold Coast Guide or view apartments online. >>
How long have you been commuting this way?
We moved to Jersey City in 2015 after living in Manhattan for eight years. I've been commuting this way since March 2017. I do take the PATH train when it's a significant time-saving option, but it's not for my regular commute. During rush hour you have to push your way onto the train and will often have to wait for a second train because the first one is full. And there is no chance of getting a seat [on the train]. 
How long is your commute?
My commute takes anywhere from 45 minutes to one hour and 15 minutes door to door, depending on how the two ferries line up. Usually it's about an hour. Commuting by train takes over an hour every time.
What's your monthly commuting cost? 
$381 a month. NYC Ferry is $110 a month (the boats are nicer but tickets are cheaper because it's subsidized). NY Waterway is $271 a month.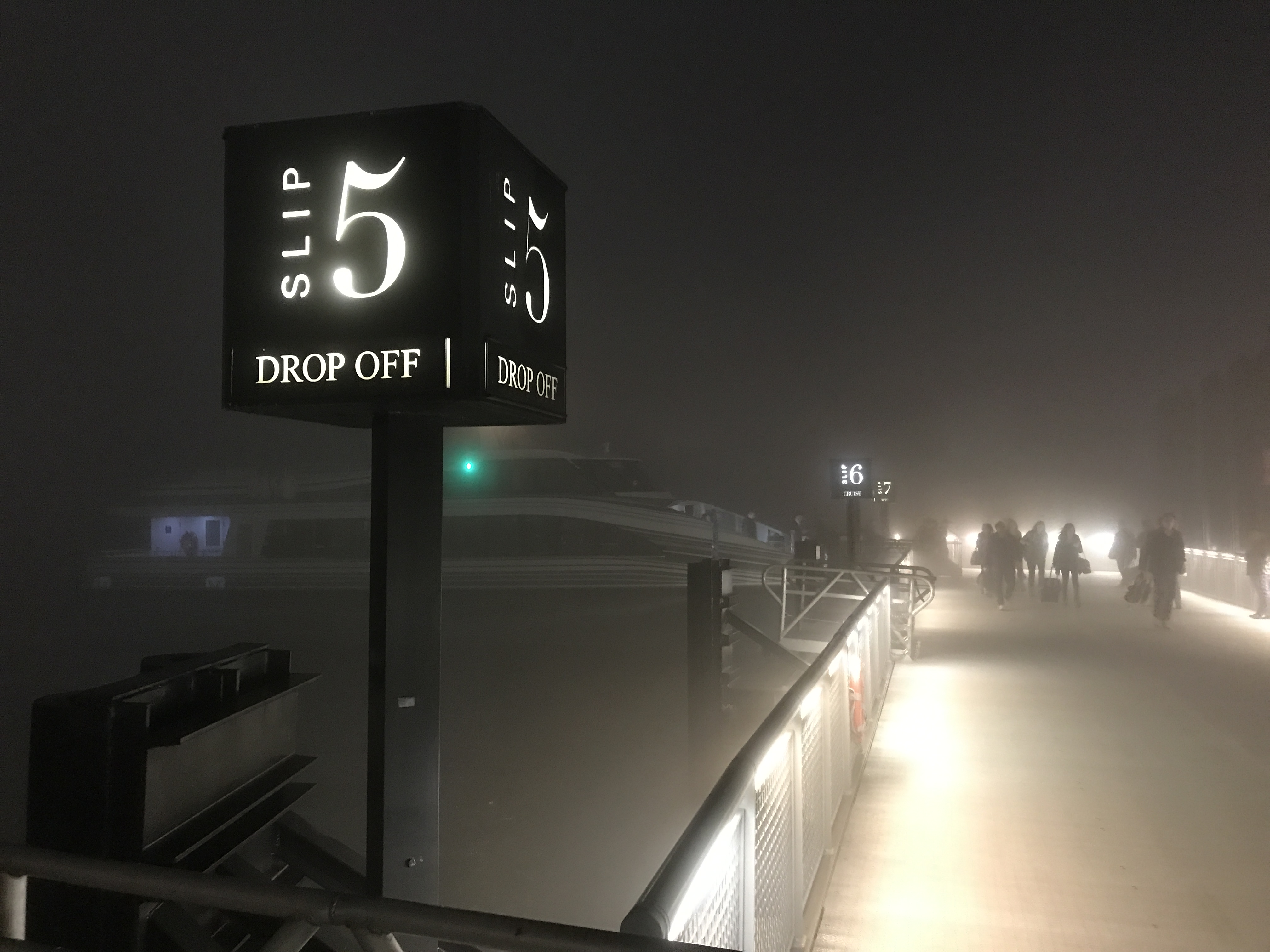 Is there a "last ferry"? How late do they run?
On NYC Ferry (East River) the last ferry back is 10:27p.m. On NY Waterway (Hudson River), the last ferry back is 7:45 p.m. It used to be later but they have reduced the number of runs in the past year. 
When I miss the 7:45 p.m. I have several backup options, which usually involve getting to the Brookfield Place ferry terminal in Battery Park City, where the boats go straight across to Jersey City every eight minutes. To get there, I can take the NYC ferry and walk to Battery Park City or take an Uber to Battery Park City.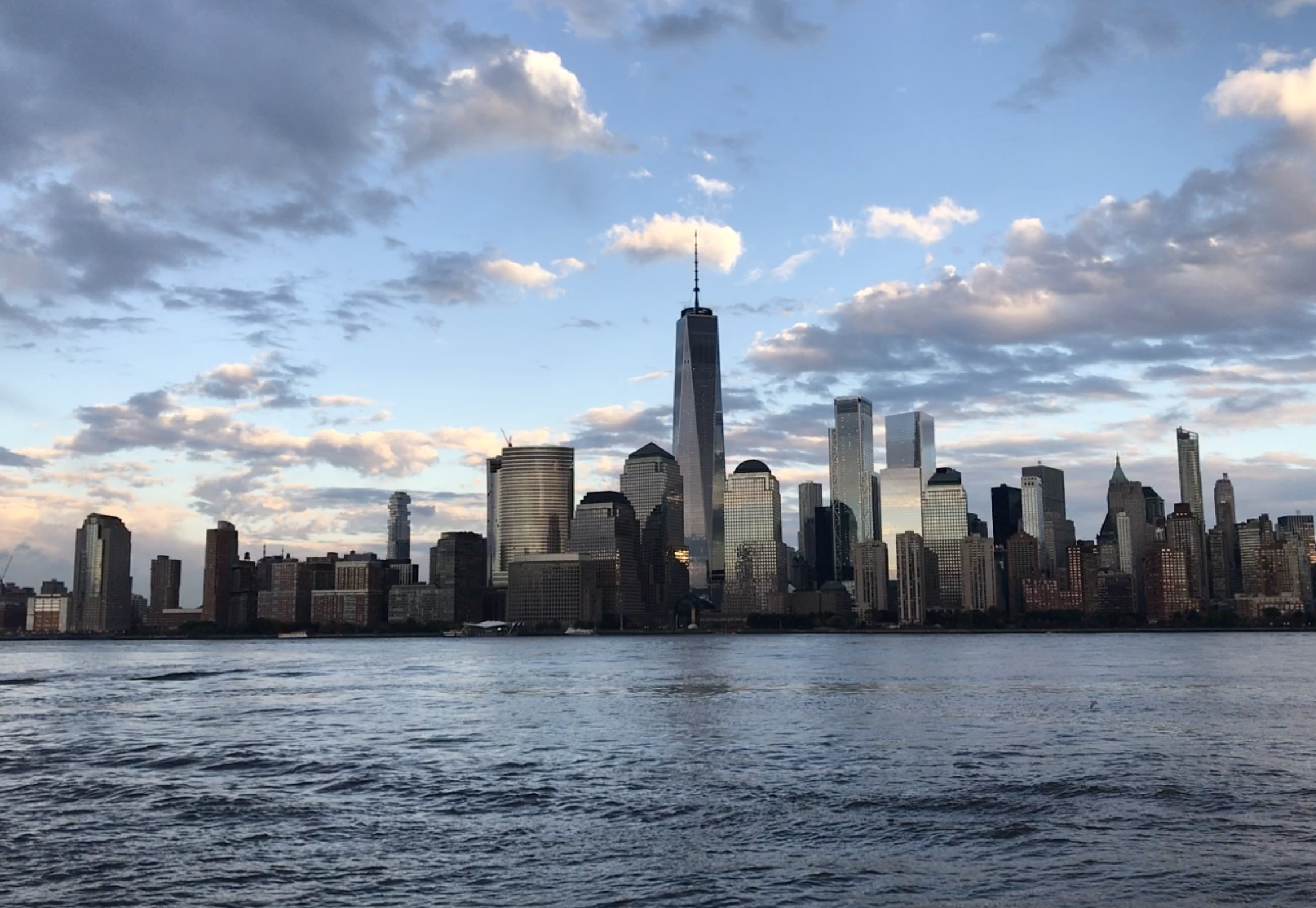 What's the best part about your commute? The worst? 
I love the commute. It's scenic and feels like an adventure every morning. I could ride a boat around Manhattan every day and not get bored, which is literally what I do. 
The worst part for me is the schedule. None of the boats communicate with each other about timing, so it's not uncommon to miss my second boat by one or two minutes. It's frustrating to be on a boat waiting to dock for five or 10 minutes while I watch my next boat load passengers and leave. 
I am in a reverse commute to Brooklyn, however, so the worst part for other people, like those heading into the city from a place like Williamsburg, is that the ferries can fill up. If a boat is full, they have to wait for the next one, which is another 20 minutes.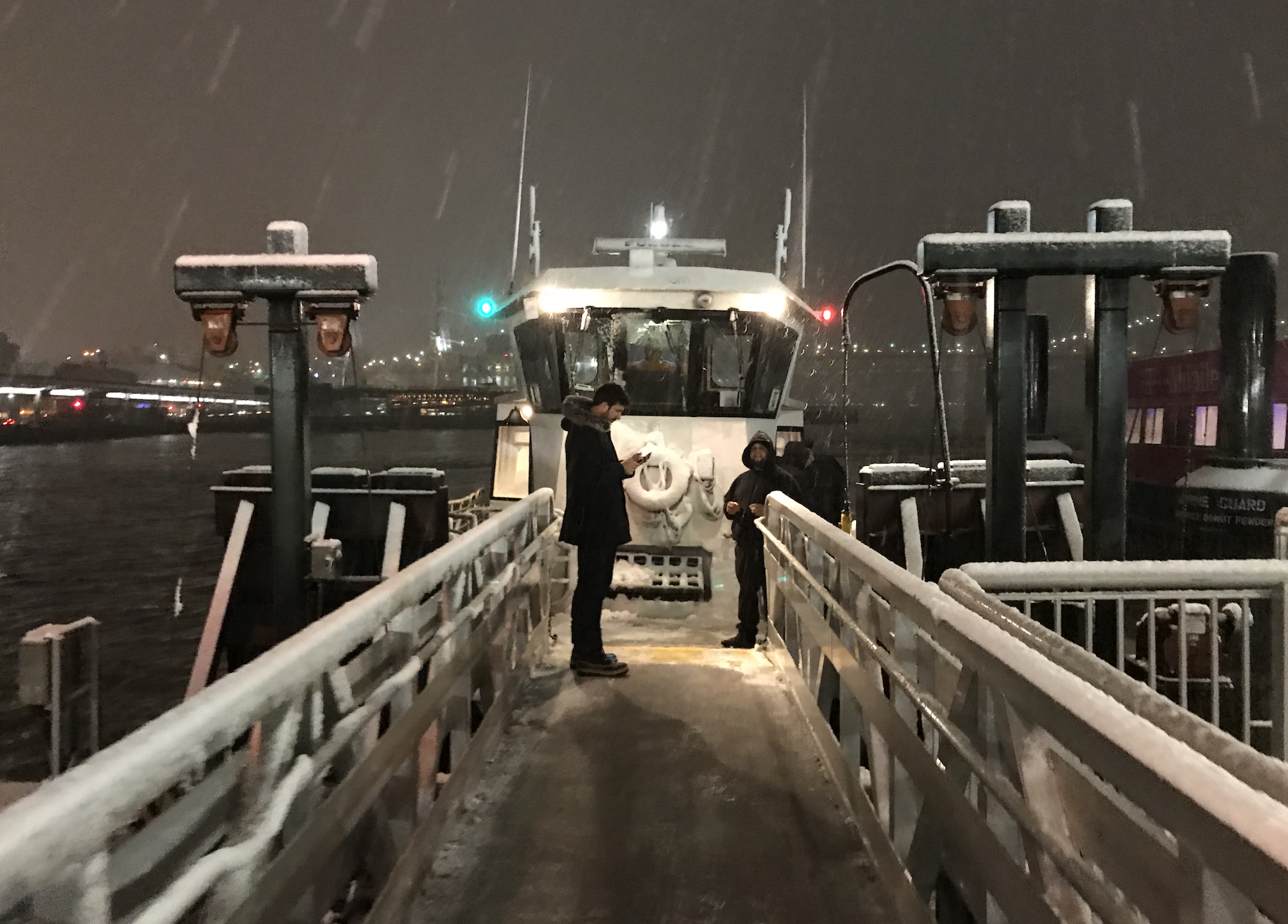 How bad is it in the winter?
This is the most common question I get asked. I think people picture something that's a little more rugged than it actually is. Both routes have seating inside with heat and air conditioning, so the weather isn't really an issue. Every once in a while the ferry will shut down because of ice in the river or heavy winds, but it's pretty rare. 
Winter: Waiting for the ferry can get a little windy and cold. Less [the case] for East River boats. 
Spring: Nice to ride outside.
Summer: A lot of tourists.
Fall: The best parts of fall but on a boat.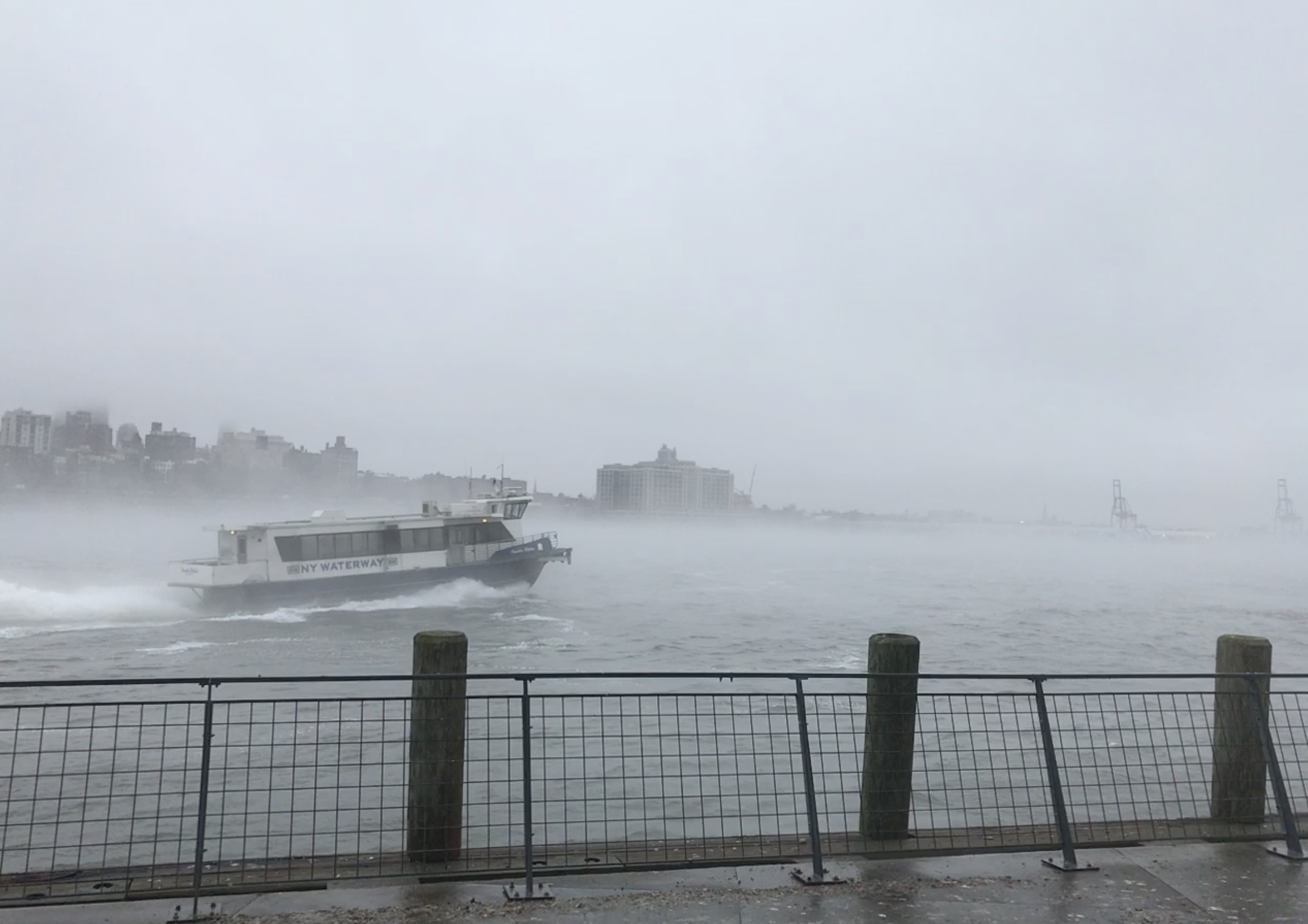 What ferries are you taking? Do you prefer different lines? 
NY Waterway (Hudson River): The boats are pretty beat up. The ticket office is a trailer. It sometimes feels like the boat will tip over. You see worried looks from people who don't ride it often. 
NYC Ferry (East River): These boats are new and very nice. They have snack bars on board which include beer, coffee, and a variety of snacks. You can sit outside on the roof, which is nice. 
Are the ferries reliable? 
Generally yes. For a while though, there was a big problem with the NYC Ferry boats leaving early, which made no sense. 
Do you always get a seat? 
Always! But that's not true for all the routes.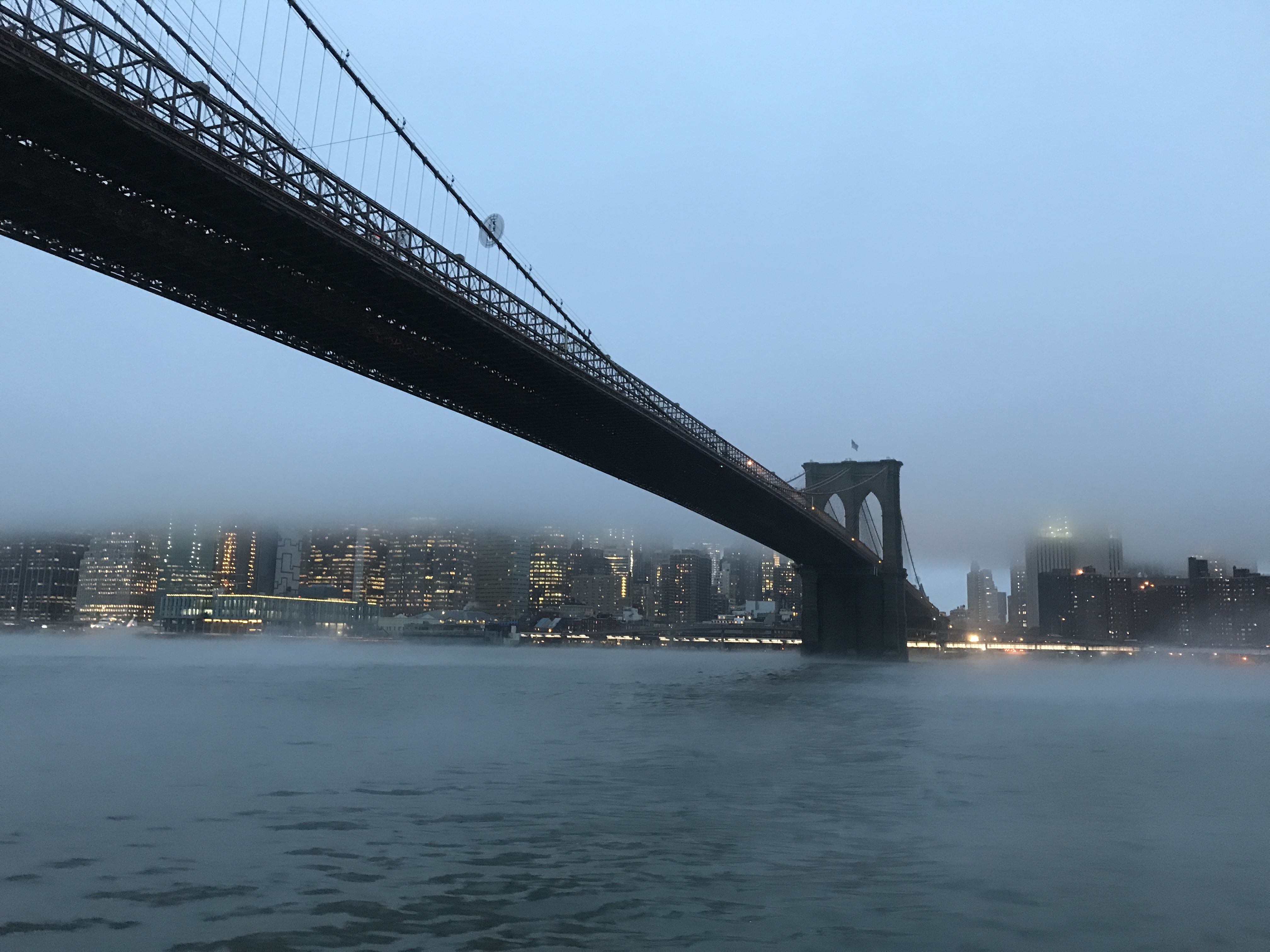 How does commuting by ferry compare to by train? Car? 
Watching the city go by from the water is a great way to bookend a day. You don't have to concentrate like you do when you drive and it's not as crowded as the train. My favorite thing to do is listen to an audiobook and look out the window. Add a coffee to the equation and it's pretty enjoyable.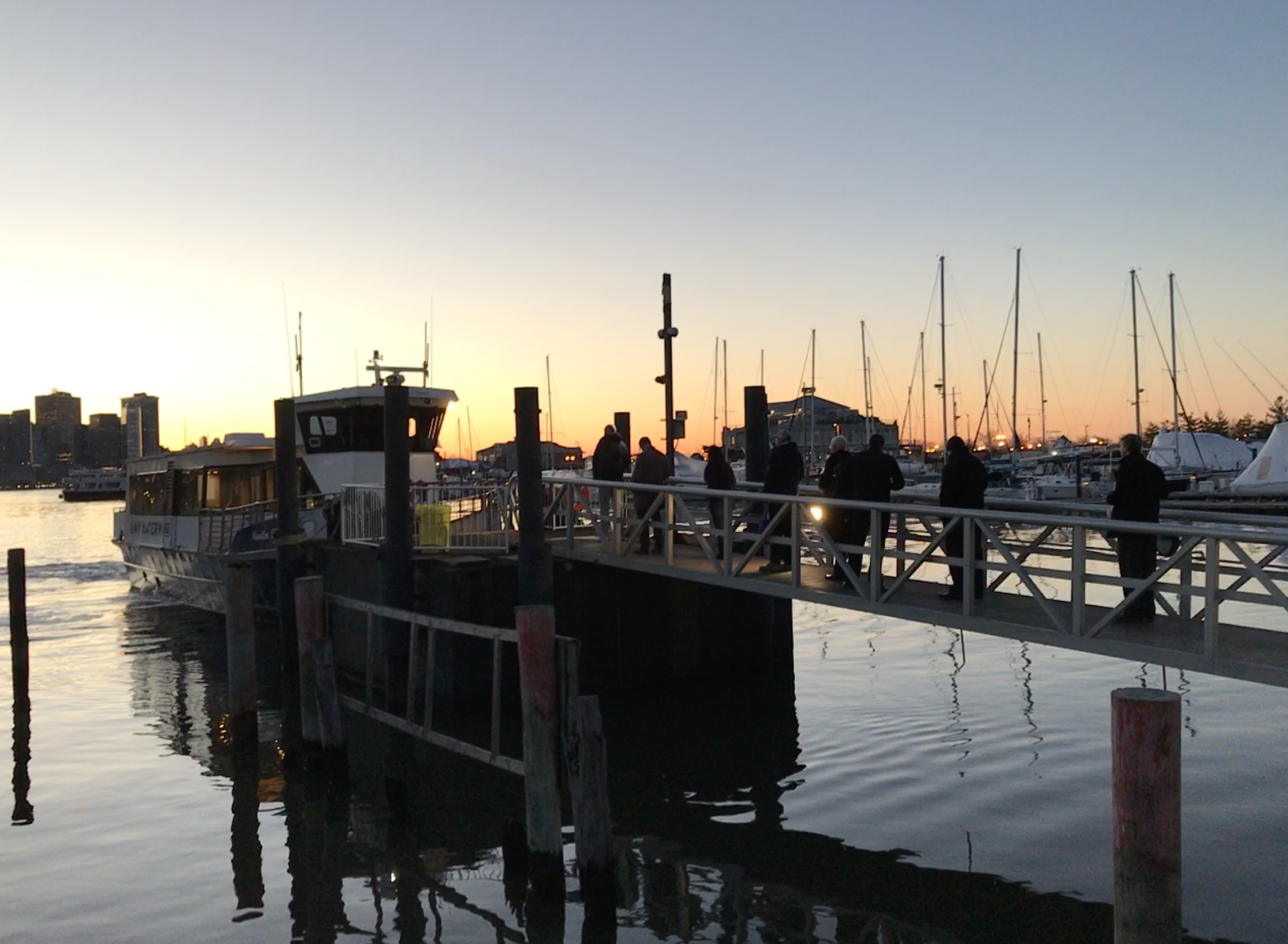 Do you think you'll miss it when you no longer commute via boat? 
Definitely! I think about that a lot. I will always have fond memories of boating to work. 
Brick Underground articles occasionally include the expertise of, or information about, advertising partners when relevant to the story. We will never promote an advertiser's product without making the relationship clear to our readers.