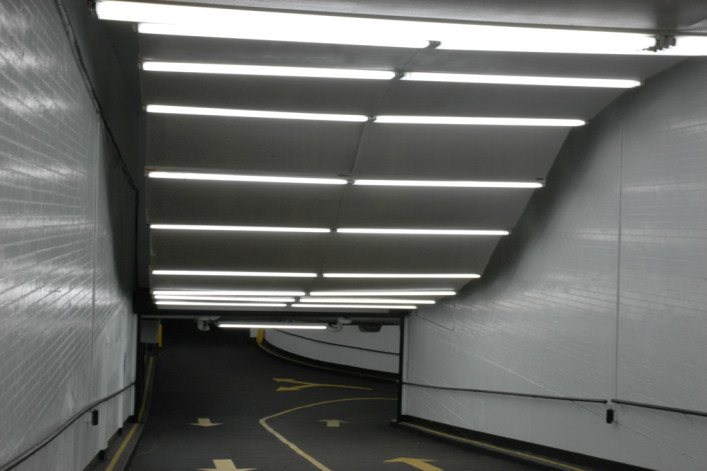 Outside of real estate, choosing whether or not to buy a car is one of the trickiest choices for New Yorkers to make.
One of the biggest downsides is parking. On-street parking is nearly impossible to find in some neighborhoods, and alternate-side parking rules require time twice a week to move your car back and forth, a process that can sometimes take over an hour. This, the hassle of shoveling your car out during the winter, and concerns about damage often lead New Yorkers to pay for parking. The trade-off there is exorbitant fees.
In fact, NYC Parking Authority reports that the average cost of monthly parking in the city clocks in at around $430 (though Manhattan residents who park in the borough—the priciest one of all—can qualify for an 18.375 percent parking tax exemption). 
Some lucky apartment owners' buildings have parking available to buy. The vast majority, though, have wait lists, and besides, once you've bought the spot, what then? Is buying a parking spot always a smarter choice than renting one? Is it cheaper? The answer is not always clear cut. 
Buying a spot is like buying an apartment, in more ways then one
The financials of buying a parking spot are "the same as buying an apartment vs. renting it," says Jamie Anthony, principal at Lonicera Partners, the company behind The Parking Club, a stand-alone Brooklyn parking "condo" that currently has spots for sale for $185,000 and $200,000 (spots on lower floors sell for more).
"To the extent you can afford the initial cash outlay, you get the value of the equity when you buy a spot, which you're not getting when you rent one," he says.
Plus, buying a spot in your building means you're safe from the price increases garages often inflict as neighborhoods become more upscale, and safe from your garage getting torn down to make way a new building, which also happens a lot in gentrifying neighborhoods.
"Like the difference between owning and renting an apartment, there's just less uncertainty with owning a space," says Ari Harkov, a broker at Halstead.
As for the price appreciation of a spot, it's usually about the same as an apartment in the area, according to appraiser Jonathan Miller of Miller Samuel.
"They tend to correspond with apartment sales because their value is also correlated to the price structure in the building," Miller says. "Much like the value of a terrace, it is proportional to the affiliated apartment."
Whether or not you'll get the right return on investment to make the initial outlay worth it could depend on the type of apartment you have, Harkov says.
"Think if your would-be buyer down the road would want it as a major commodity," he says. "If you have a family-sized apartment, your potential buyer down the road is more likely to pay a premium for a spot that comes with the apartment."
"Maybe in a studio it's not as important," he adds.
That said, take the pulse of the building. If yours is the type with a very long wait-list, where you could easily sell the spot to one of your neighbors at a premium, then the spot could be worth your investment no matter the type of apartment.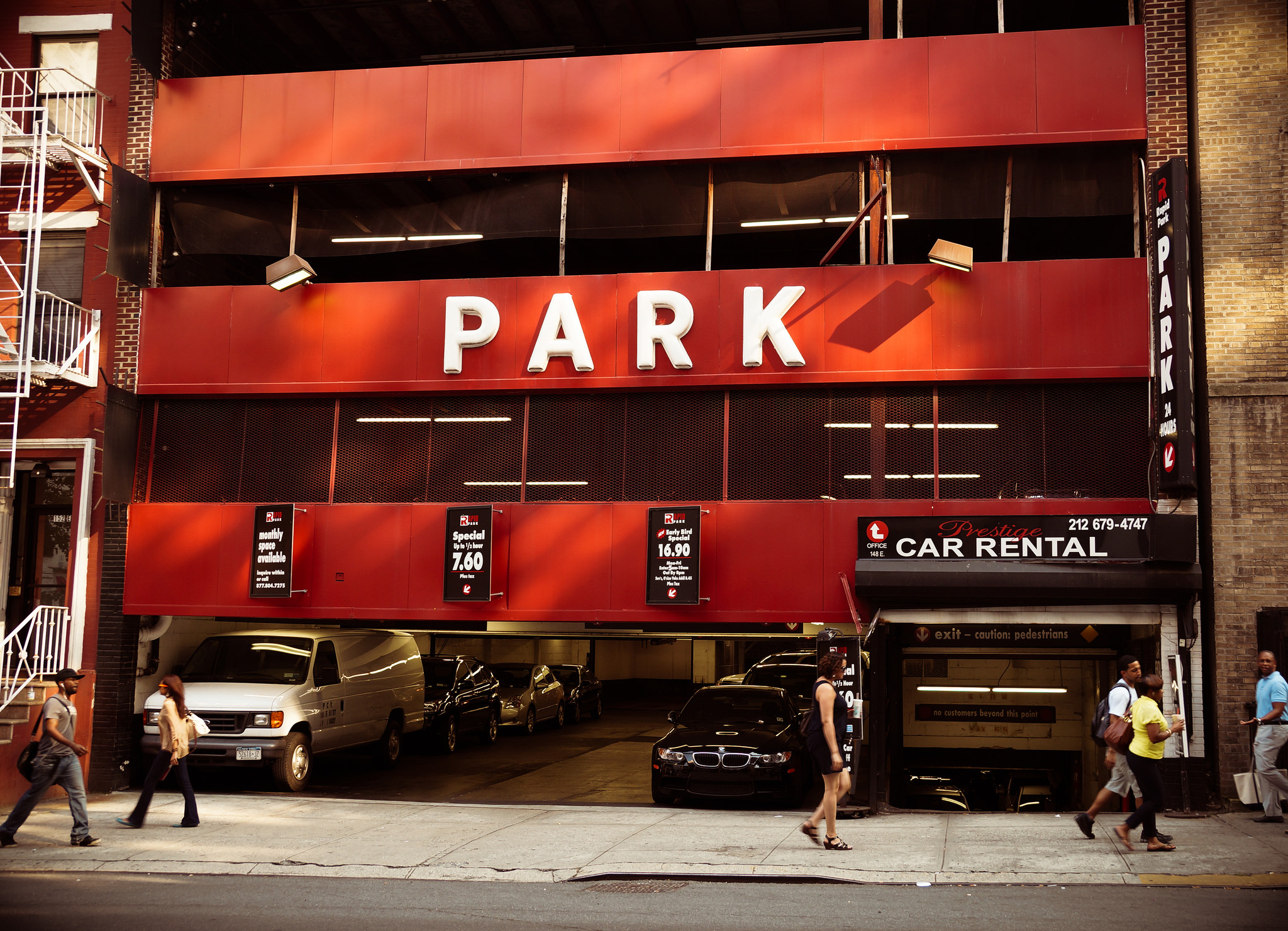 Do the math
Prices for parking spots in co-op and condo buildings are usually as follows in Manhattan and Brooklyn, according to Harkov: "At the bottom of the market, which is, say outdoors in Brooklyn, they're about $60,000. Indoors in places like Williamsburg will be, on average, $80,000. Spots in brownstone Brooklyn will be, on average, about $100,000, and in Manhattan you can see prices as high as $200,000."
The rates can be even higher for new developments downtown. 
At The Parking Club in Cobble Hill, a $185,000 parking spot comes with $148 a month in common charges, plus $63 in taxes (which is tax deductible), for a total monthly cost of $211. A call to two local garages in the area found monthly prices of $425 and $475 for renting a spot. So assuming you've got nearly $185,000 in cash on hand to buy a spot (obviously this is a huge if), your monthly charge will be less if you own (plus The Parking Club offers perks such as one free gas fill-up a month, two hours of chauffeur service a month, and more).
If you're able to get a spot for way less than the average—which you can in some less congested neighborhoods—a rental might cost the same or even less than the common charges for a spot you own. For example, Spot Hero has prices as low as $120 for parts of Brooklyn and $250 a month in Queens.
Note: Most parking spots for sale are paid for in cash, since banks are not likely to lend for them, so your lack of a large stack of money sitting idle might make the decision for you. On occasion, though, a bank will offer a mortgage for a spot, as long as it's bundled with an apartment, Harkov says.
Consider the rental income
If you buy a spot, you can sometimes rent it out to supplement your income. In fact, Anthony says several spots at The Parking Club are being rented out for around $500 a month. Other neighborhood garages' monthly rates run as high as $550, he says.
In most residential buildings, though, you can only rent or sell to people who live in the building.
The rent you can get is "always in line with whatever the market rate is for other rentals in that neighborhood," Harkov says. "Sometimes it's higher if someone is willing to pay a premium for being able to park in their actual building."
For someone looking at a parking spot purely as an investment, it almost certainly would come with fewer headaches than maintaining an apartment and dealing with tenants, and could appreciate over time, but the possible returns on an apartment are much greater according to Constantine Valhouli, co-founder of the neighborhood-level research and analytics firm NeighborhoodX.
"Even when the price of a parking spot and an apartment are the same, the yield can be completely different," he says.
For example, $229,000 might buy you a studio in Inwood that you could rent out for around $1,400 a month. Say there are $700 a month in fees—if you own it outright, that's still a far more substantial return than the $300-$450 a month a comparably priced spot might bring in, and indeed, enough to rent a parking spot if you need.
Some insider parking tips
A few other things to keep in mind: Icon, one of the city's largest parking vendors, gives monthly customers a card that allows them to park at any of the company's other locations for half off hourly or daily rates, which is handy if you're running around the city, as opposed to just using your car to escape it.
Also, if you're able to time your parking seasonally, most garages will sign you on at a lower monthly rate in the spring and summer, when fewer people are parking in the city. Garages raise rates during the colder months when business is busier.
Brick Underground articles occasionally include the expertise of, or information about, advertising partners when relevant to the story. We will never promote an advertiser's product without making the relationship clear to our readers.