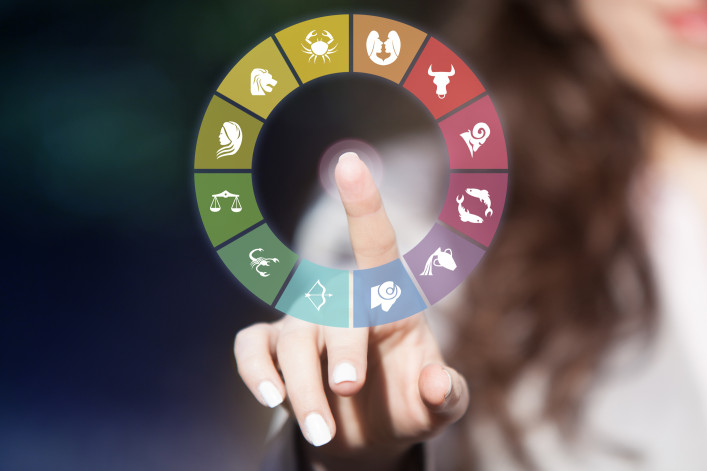 Afraid your apartment-hunting requests are a little bit pushy/strange? Chances are your broker's heard them before, and much more. Below, New York brokers tell us how superstitious renters and buyers have quashed deals with their surprising prerequisites. 
Cemeteries/funeral homes don't make good neighbors
"I once had a buyer who found out that there was a cemetery not far from the apartment and didn't close because she didn't want to have 'evil spirits' in the house. She backed out of the contract."—Greg Moers, Triplemint
"I represented a listing that was located above a funeral home. When showing the apartment, multiple people came by and said the location 'freaked them out' and no way could they live there because of 'ghosts.' I was surprised how frequently it was brought up."—Kevin Kemble, Citi Habitats
Numbers matter
"My Chinese clients won't move onto the fourth floor because in Cantonese and Mandarin the number four sounds like the word for death."—Amy McDonald, Triplemint
"I once represented a buyer whose Chinese father had superstitions about lucky and unlucky numbers. I wanted to show the buyer a 4th floor apt at 444 West 19th Street, a luxury condo in Chelsea. My buyer said, "'My father won't let me see that apartment. Way too many 4's...'"—Isaac Halpern, Halstead
"Eleven seems to be an important number. One of my buyers needed an "11" in their deal. One purchased a unit numbered 1122; the other we pushed the closing day to 11/11."—Konstantin Zaliznyak, Halstead
No feng shui, no way
"Toward the beginning of my real estate career, I had a young couple who were looking for a junior-four rental in Manhattan. The woman's mother was involved, as she would guarantee the apartment. She wanted an apartment that would be feng shui-ready, such as which way the apartment faced, the flow of the layout, and the apartment address letters and numbers had to meet certain rules. It was December, so the inventory options were low. They ended up moving into the boyfriend's family townhouse on the Upper West Side instead."—Jai Lee, Mdrn. Residential
"I once had a client who refused to take any apartment (no matter how amazing it was) where the front door faced west. He said most people think that the window's exposure is important, but actually it's the door's position that matters more."—Medelene Tran, Citi Habitats
Fire safety first
"One set of clients didn't want to be higher than the eighth floor because 'that's how high a fire engine ladder can go!'"--Joshua D. Arcus, Siderow
A no-ghost guarantee
"Chinese buyers use a website to check who has died in the apartment. They avoid anything with drama and death tied to it…hence many avoid pre-war!"-Brian Lewis, Halstead
"I once showed an apartment to potential buyers and they asked me through an interpreter if anyone had died in the apartment. Turns out she was a famous medium in Japan and said she felt ghosts in the apartment. After I proved that no one died, she bought it."—Mark Friedman, Halstead 
Astrologers at the closing
"When my friends decided to sell their gorgeous penthouse apartment, they met with me for the listing presentation. Then they contacted their astrologer who not only had to agree on the appropriate listing price but also what day of the week and time to sign the exclusive agreement. At the moment and second that the proper time came, we all signed the agreement. The sale happened flawlessly apparently because the 'stars aligned.'"—Leonard Gottlieb, Halstead
Surgical suite
"Some of my Chinese clients won't buy an apartment if the site used to be a hospital—bad luck!"—Kleopatra Phili, Halstead
Brick Underground articles occasionally include the expertise of, or information about, advertising partners when relevant to the story. We will never promote an advertiser's product without making the relationship clear to our readers.