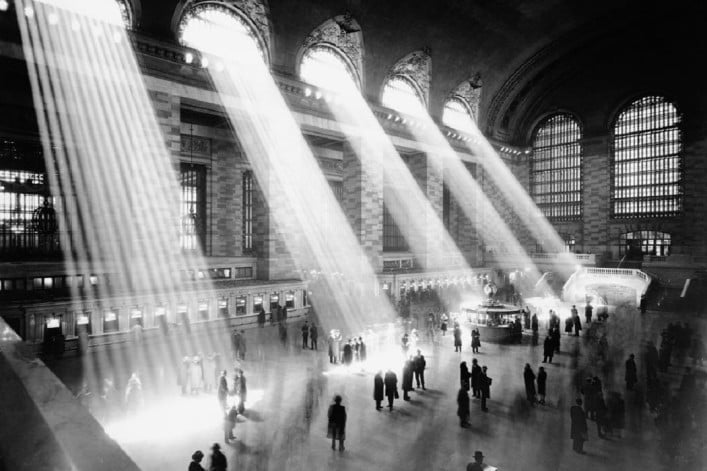 New York City has a history so rich and complex that it's probably impossible for one person to absorb it all. There are multitudes of books on the subject, and untold additional documents and artifacts relating to forgotten events and communities that have yet to be uncovered, that are sitting dusty under someone's floorboards, or that have been altogether lost to time and the elements. That's not to say it's not an enriching thing to try to wrap your head around.
For the New York history curious, we rounded up recommendations from local historians and authors of resources to begin exploring the big city's vast past. So far we have heard their picks for the best books about the city as a whole, and books about specific neighborhoods and communities. Now, we've got their picks for the best blogs, websites, podcasts, and social media feeds for understanding what came before.
If you finish the list and find yourself still wanting more, historian Justin Ferate has over 800 web resource recommendations on his website, organized by category.
"Tom Miller has exhaustively researched more than 200 buildings, most on the Upper West Side. If a building looks interesting, he's probably jumped on it. His commentary is always fun to read, and Christopher Gray of the New York Times, who passed away recently, was the only other person who did what Miller does on a regular basis."—Jim Mackin, historian and walking tour guide
"Excellent and engaging research about notable Manhattan buildings that often includes the back story of their development and construction. The blog's historical images and items of social and cultural interest give a well-rounded assessment of both the subject building and its cultural milieu."—Ferate
"This blog by a movie location scout highlights some interesting and often little-known spots in the city. Although the creator of the site doesn't seem to be posting any more, the blog is entertaining and worth a look."—Adrienne Onofri, author of Walking Brooklyn and Walking Queens
"With this site you can easily navigate through the streets of Manhattan and read tidbits of information on each block. It never ceases to amaze and seems to include every block below 60th Street."—Mackin
"Kevin Walsh and his entourage travel all over the city, not just Manhattan, and find vestiges of earlier times that they feature on their website along with some accompanying history. Lots of fun, especially to check whether you've seen something that they haven't found yet."—Mackin
"Well-written posts usually focused on neighborhoods, but sometimes with a theme (eg. alleys or staircases). Highly informative, amply illustrated with photos, and written in an appealing and personal style."—Onofri
"Touring the five boroughs with Kevin Walsh via his website is like being guided around the city by that good friend who knows everything. His armchair jaunts include overlooked neighborhoods, unusual buildings, origins of names, lost streets, byways, and ancient cemeteries."—Ferate
"What did confirmed New York History addicts do without the Bowery Boys? Their award-winning, exuberant, and information-filled blog includes archival images, great stories, and often impressive insights, and the podcasts are wonderful to listen to. The good news is that as of this month, all of the Bowery Boys' 259 podcasts ( the Boys are actually Greg Young and Tom Meyers) are available for free through iTunes."—Ferate
"Not just a history resource—in fact most of its content is probably about current stuff—but its historical posts... can be quiet valuable for research."—Onofri
"This real estate blog, which also covers Brooklyn news and events, runs deep dive pieces every so often about people, places, or events of historical significance."—Onofri
"For years, Christopher Gray, in his 'Streetscapes' column for the New York Times, made people look around and see the gems that are seemingly everywhere in New York... Gray's legacy is preserved in this impressive New York Times [archive]. Bookmark this page as it may be difficult to find via search engines. You'll be glad you did."—Ferate
"An excellent devotional blog to those mystic elements that make New York City so intoxicating and which are often in danger of disappearing. The Village Voice said it well: 'No one takes stock of New York's changes with the same mixture of snark, sorrow, poeticism, and lyric wit as Jeremiah Moss.'"—Ferate
The New York City Department of Records' Twitter account's #thisdayinhistory posts "provide fun, interesting snippets, always accompanied by a photo."—Onofri
Brick Underground articles occasionally include the expertise of, or information about, advertising partners when relevant to the story. We will never promote an advertiser's product without making the relationship clear to our readers.