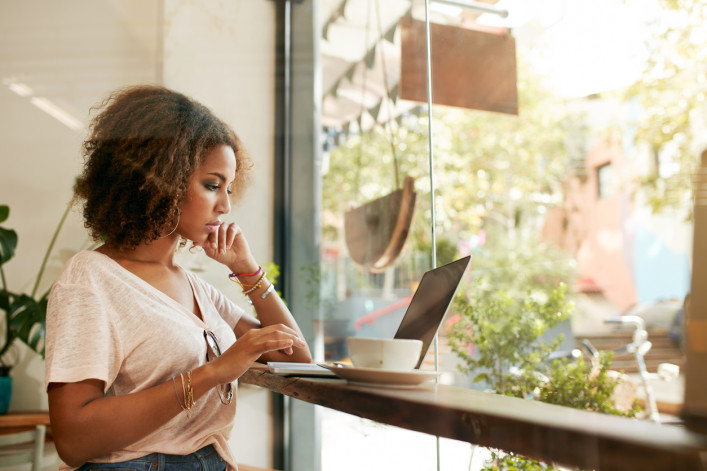 Independent neighborhood news blogs are more needed than ever as newspapers across the country slash their budgets, or suffer at the hands of negligent billionaires, and reduce their local news reporting.
A new study from Duke University found that only around 17 percent of stories billed as community news are actually local, and that just over half the stories produced by local outlets offer critical news on health, education, transportation, and economic development.  
Fortunately, New York City has a stalwart patchwork of neighborhood blogs that keep their communities updated on what's going on in their little slice of the city. Much of the news is often related to real estate in some way, like the closure of a beloved diner or a new tower rising on a corner lot. 
Here's a look at the sites you should bookmark to find out what is going on in your area:
Manhattan
The identity of EV Grieve's creator was a closely guarded secret until 2015, when John Elsasser decided to unmask himself instead of facing the ignominy of being outed. But the loss of anonymity hasn't stopped Elsasser from continuing his commitment to East Village news, bringing residents TV filming schedules, death notices of longtime institutions, and profiles of the many characters struggling to keep the East Village weird despite corporate America's best attempts to destroy it. 
Like EV Grieve, Bowery Boogie covers the day-to-day goings on of the neighborhoods it covers, which generally include the Lower East Side, Chinatown, and Two Bridges. You'll find out about the latest at mega development Essex Crossing, what's going on at the long vacant newly constructed 76 East Houston, which stores have closed in the area, plus more on street art and events.
The Lo-Down offers more pointed commentary on stories on the tremendous change happening on the Lower East Side. A recent selection included articles on the preservation of affordable housing, an opinion piece on why the Union Square Tech Hub is a bad idea, and how tenants who were harassed by a notorious landlord can receive restitution.
Originally launched as a forum to discuss an impending park redesign in 2008, WSPB recently celebrated a decade of existence. If you're interested in keeping it around for another decade, you can donate here. Recent posts discussed a "Harpers" piece on the impact of affluence and privatization in the city, including its parks.
Tribeca Citizen is frequently updated, well-organized, and has an engaging mix of news, culture, and fun neighborhood trivia. Launched nine years ago by former Budget Travel editor-in-chief Erik Torkells, the site has sections on arts and culture, crime, and, of course, construction. The site had posts recently about Taylor Swift's apartment search, a tribute to Aretha Franklin at the Franklin Street subway station, and the de Blasio administration's jail-construction plans.
West Side Rag looks at development and crime, and also shines a light on the eccentricities of the area. Click the "Absurdity" tab and you will be treated to an entire feast of strange occurrences that will make you say "Really? On the Upper West Side?" Our recent favorites include an enormous bouquet dropped in a city trashcan, and a chandelier found dangling from a tree in Riverside Park. 
To much of New York, Roosevelt Island is a quixotic time capsule plunked in the East River. Those who live there know better, and Roosevelt Islander offers a more nuanced look at what's going on around the island, from spotlights on local artists to updates on the quality of its drinking water. Visitors can also benefit from a spin around the site, which serves as a guide to art and cultural events there. 
The Uptown Collective reports news and events from Harlem, Washington Heights, and Inwood, and its writers are on vigilant lookout for stories from other outlets related to its coverage areas. But it also features a lot of original content, like this piece announcing the book release party for Francis Mateo's El Alto, which also offers a meditation on how rezoning is irrevocably changing Washington Heights. 
Though Harlem + Bespoke covers local events and real estate happenings, it offers a perspective from a designer's eye, paying particular attention to the housing market, which often means spotlighting interesting home renovations and the little architectural flourishes that make Harlem special. Recent posts highlighted a drag show, brownstone listings, and restaurant reviews.
Brooklyn
Established in 1998, Free Williamsburg has been a mainstay in a neighborhood where much has changed. It focuses on food, music, and art while also bringing residents the news they need about more serious subjects, like the L train shutdown. Recent posts included a look at how rents are dropping in advance of the L train shutdown, the best nachos in Williamsburg, and something called fish cones, which are fish-shaped waffle ice cream cones, and pretty darn cute.
Greenpointers has seen several iterations since it was founded in 2007. In addition to offering local fare like job postings, it also does deep dives on relevant issues like the ride-sharing cap. Posts on a recent day announced an indie makers market, a new pizza joint, a magic show, and a jazz concert.
The site's founder and longtime editor Katarina Hybenova departed earlier this year for greener pastures (Los Angeles), but the site was left in capable hands and continues to offer up a good mix of goings on around the neighborhood, as well as quality original reporting. The site has an attractive, Pinterest-like format, and recent posts included the saga of the goats that escaped a Wyckoff Avenue slaughterhouse, bands to see, and an immigrant rights forum.
Pardon Me For Asking became a sensation last year after founder Katia Kelly unearthed evidence of former Trump campaign chairman Paul Manafort's alleged money laundering, including having borrowed several million dollars against a dilapidated home in Carroll Gardens. Kelly, who runs the Carroll Gardens and Gowanus-based site, is currently in France, meaning the blog is on ice for now.
Bklyner is the home of a network of former neighborhood news sites: Bensonhurst Bean, Ditmas Park Corner, Fort Greene Focus, KensingtonBK, Park Slope Stoop, Sheepshead Bites, South Slope News, and Sunset Park Voice. You can filter your news by neighborhood. A recent borough-wide article noted that parking meter rates are due to double next month for certain Brooklyn neighborhoods, while a local piece focused on an intersection redesign for a dangerous corner on the border of Ditmas Park and Kensington. 
Hey Ridge only posts sporadically, but it's worth checking out for its informative history and opinion pieces—recent posts urged the closure of Fort Hamilton's Army base, and covered an author discussion of Islamophobia, a march for Palestinian rights, and an NRA protest in Dyker Heights.
Like Hey Ridge, The Coney Island Blog posts only occasionally. Still, TCIB keeps residents and its many visitors up-to-date on the beach community's most pressing issues, like recent Lady Gaga sightings and the various rides on offer at its famous boardwalk. Recent posts covered competitive eating superstar Takeru Kobayashi's visit to the Mermaid Parade, a temporary giant amusement ride, and a new beer hall on Stillwell Avenue.
If you want a good laugh, check out this condensed version of how the Q at Parkside defines its coverage area: "the Brooklyn neighborhood of Lefferts and environs ... Sometimes called Lefferts Gardens ... Across From Park Slope. Under Crown Heights ...The Side of the Park With the McDonalds ... Or if you're coming from the airport in taxi, maybe just Flatbush is best." That smart voice informs some really pointed commentary on local politics. The site is no fan of Congresswoman Yvette Clarke, for starters.
Queens
Ridgewood is a Queens neighborhood, but its location adjacent to Bushwick means it also gets a fair amount of wannabe-Brooklyn residents. Ridgewood Social deftly caters to both neighborhood old-timers as well as the influx of arty newcomers, and even has a whole subsection dedicated to the sticky subject of gentrification. 
If Ridgewood is the gateway to Queens, Long Island City is the foyer. With a waterfront rapidly being transformed from derelict to upscale, LIC Talk has stepped in to keep residents abreast of the latest developments in real estate, nightlife, and all the rest. Additionally, the site encourages commenting, allowing residents to share local dirt. Recent posts focused on a new restaurant and the city's approval of a massive condo tower. 
We Heart Astoria is technically on hiatus for now, but it seems the site's authors haven't been able to quit their blog habit completely—postings are still regularly appearing on both Instagram and Facebook, offering details on openings and closings and the city's participatory budgeting initiative. 
If the other blogs on this list are gossips, Queens Crap might be the curmudgeon intent on documenting the neighborhoods' ever-impending demise. The site is updated hyper-regularly, so you'll always know what sort of disasters, both natural and man-made, are befalling the borough. A recent post, "Middle Village basements fill up with crap after heavy rain" is one such example.
Launched by journalist Christian Murray in 2009, Queens Post is actually four separate sites: The Astoria Post, the Sunnyside Post, the Jackson Heights Post, and the LICPost. Each one has a polished, professional feel, and offers readers impressively detailed information on the areas they cover. 
The Bronx
The high-rise apocalypse has arrived in earnest in the Bronx, and Welcome2TheBronx's Ed Garcia Conde is there to chronicle its changing face. But the blog does much more than merely chart the machinations of real estate developers—it also keeps close track of the borough's long-cherished arts and culture scene, which was alive and well long before the speculators showed up. A full-screen image of the Kingsbridge Armory formed an attractive backdrop for a headline about its redevelopment into the "world's largest ice center."
Staten Island
More of a calendar than a blog, Staten Island NYC Living is SI's go-to source for detailed neighborhood news. The site provides info on meeting dates of local community groups, changes in parking meter rates, festival dates, and other cultural events. 
Honorable mentions
Originally launched to track the seemingly endless construction of the Second Avenue subway, 2nd Ave. Sagas has since settled into its role as one of the definitive sources for everything related to New York City's increasingly dire transit crisis. As the dreaded L train shutdown draws ever closer and Governor Cuomo squares off with the MTA, 2nd Ave. Sagas is a blog every New Yorker who relies on public transit should check regularly. 
The real sign you're a New Yorker? When you complain bitterly to anyone who will listen about the loss of New York City's soul. By this metric, the writer known as "Jeremiah Moss" is as New York as an untoasted everything bagel. Jeremiah's Vanishing New York not only unflinchingly tackles the many heartbreaks we weather every day as we watch indie theaters turn into condos and legendary dive bars become bank vestibules, but also writes with nuance on gentrification and why the city feels so alienating to some. 
It seems only fair to include Jersey Digs on this list, since so many New Yorkers eventually decamp to suburban neighborhoods across the Hudson River. The blog covers arts and news, and also showcases real estate eye candy, perfect for luring vulnerable New Yorkers who love the city but would really love a backyard. (A mid-century contemporary in Montclair next to a nature preserve is pretty appealing.)
Brick Underground articles occasionally include the expertise of, or information about, advertising partners when relevant to the story. We will never promote an advertiser's product without making the relationship clear to our readers.