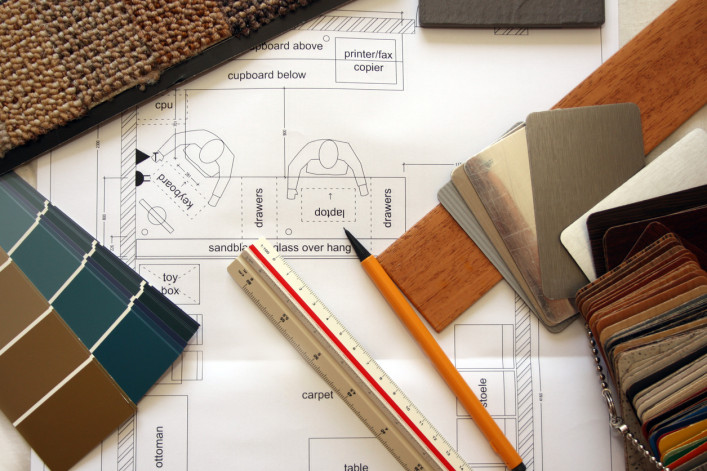 Government bureaucracies aren't exactly known for making things easy. And if you've ever embarked on a renovation project in New York City, you have probably caught a glimpse of the wide-ranging rules governing permits for even the most basic job.
However, in 1975 New York City streamlined the renovation process with Directive 14, which authorizes a licensed architect or engineer to sign off on the construction of a project in place of a Department of Building's inspector, as long as there is no change to the use, egress or occupancy of the building. The change was inspired by the department not having the staff or resources to handle incoming requests.
The ability for an architect to sign off on her own plans has come to be known as self-certifying or professionally certifying. This means these professionals can certify that the plans they are filing with the Department of Buildings are in compliance with applicable laws. Plans that are self-certified or professionally certified do not have to be certified by the city for approval, which, of course, can take time. 
"In New York City you have the ability to self-certify a project," says Russell Goss, CEO of Blueberry Builders, "which enables you to bypass a standard examination with the Department of Buildings. You're relieving the city of accountability."
The standard certification process involves filing plans, waiting for a Department of Buildings review and subsequent comments or objections, and resolving those issues to attain final approval, all of which can take weeks. 
"With self-certification you can pull your permit the same day you file a project," Goss says. 
There are limits to, and monitoring of, this practice. Architects cannot self-certify larger-scale projects such as the construction of an entirely new building or one that changes the kind of occupancy in an existing building. However, common home renovations are considered fair game for self-certification. 
But that doesn't mean you'll always be able to skip the more time-intensive standard certification process. Some co-ops and condo boards don't allow self-certification (something important to note if you're signing a contract and you have a plan for a quick reno), and architects can't self-certify projects in landmark buildings. Additionally, an architect may not feel comfortable self-certifying a project. Goss gives the example of someone new to working in New York and therefore not as familiar with the city's laws. 
The city is interested in facilitating workflow with this policy, but it does have a spot-check system in place to keep everybody honest. One in five projects is pulled for an audit. The good news, according to Goss, is that if a project is audited, work can continue while it is under review and if any issues are found, provided they are not egregious, they can be remedied without interrupting work. 
Craig Price, partner at the real estate law firm Belkin Burden Wenig & Goldman, LLP, agrees that self-certification is key to keeping things moving in the field of residential renovation.
"From an expense and time standpoint, it's a huge benefit. It's far more efficient [than] standard certification," he says. Without it, he adds, "The city would be inundated and overwhelmed, flooded with applications." 
Price advises that if your architect does self-certify your project, make sure they complete the process, which means closing out all the permits when a job is done.
"More often than not a layperson trusts that the architect they hired does the job they hired them to do," he says. But sometimes architects get sloppy, and this can not come up for years until it comes time to sell, at which point it can hold up the whole transaction. 
Figuring out if your apartment or house has unresolved DOB issues is as easy as looking up your address or permit application number on the agency's website. For single-family houses it's a slightly simpler process, as co-ops or condos may have numerous jobs at a single address. For the latter, it's best to use the application number to search for your specific job. 
Alternatively, Price offers, "You can call your lawyer and they'll find out for you." 
Brick Underground articles occasionally include the expertise of, or information about, advertising partners when relevant to the story. We will never promote an advertiser's product without making the relationship clear to our readers.