NYC Renovation Q's
3 NYC apartment bathroom renovation veterans on what they learned from the process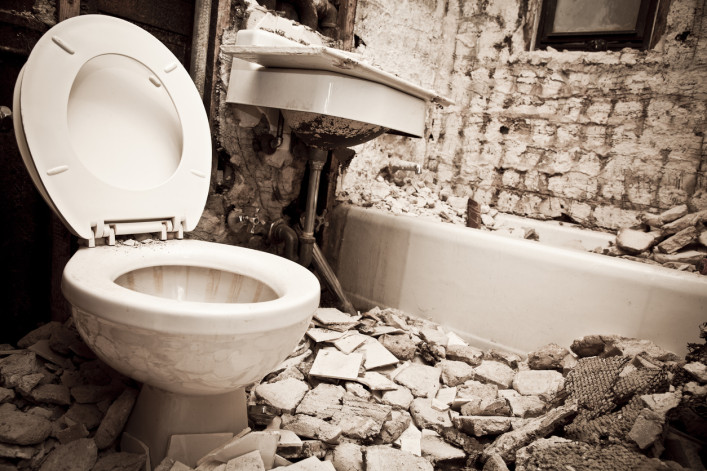 A bathroom renovation is less overwhelming than a kitchen renovation, and if a bathroom is badly in need of a revamp (tired grout, cracked tiles, dated fixtures, years of soap scum) the result can feel like a total transformation. Still, there can be pitfalls on the road to a refresh.
We talked to three veterans of recent bathroom renovations to find out what they learned in the process so that, hopefully, when the time comes, we can repeat their successes and steer clear of their (or their landlord's) mistakes.
RENEE THERRIAULT FROM COBBLE HILL
Renee and her husband say they would have liked to renovate their whole one-bedroom, one-bath apartment, but it wasn't in the budget, so they opted for just the kitchen and bathroom.
"It was a rental previous to us buying it, and it was a standard, no-frills bathroom," Renee says. "The floor tile was ugly beige and light blue, the tub was old enamel and it was scratched and disgusting. There was an ugly old medicine cabinet... We wanted to make it more modern."
What they did
The couple replaced the tile floor with black-and-white hexagon tile, replaced the old pedestal sink with an IKEA sink and cabinet, replaced the medicine cabinet with an IKEA cabinet, re-glazed the tub, and installed new fixtures (a light, towel bars, a toilet paper holder, light switch plate coverings) from Restoration Hardware. 
She looked at the IKEA pieces in person, but she ordered the rest of her elements online, and was pleased with the process and the results.
What she learned
"Don't let a contractor talk you out of the budget option," Renee says. When a gut reno turned out to be too costly, the couple opted for a facelift, bringing an initial quote of $16,000 down to $5,000. One of the major factors in that price drop was the decision to re-glaze the tub rather than replace it with a new one. (Her cast-iron tub was a good candidate for the re-glazing treatment, she was told. Fiberglass can produce less favorable results.) 
"A few luxury touches can really make a difference," she says. "It still looks so much better two-and-and-half years later."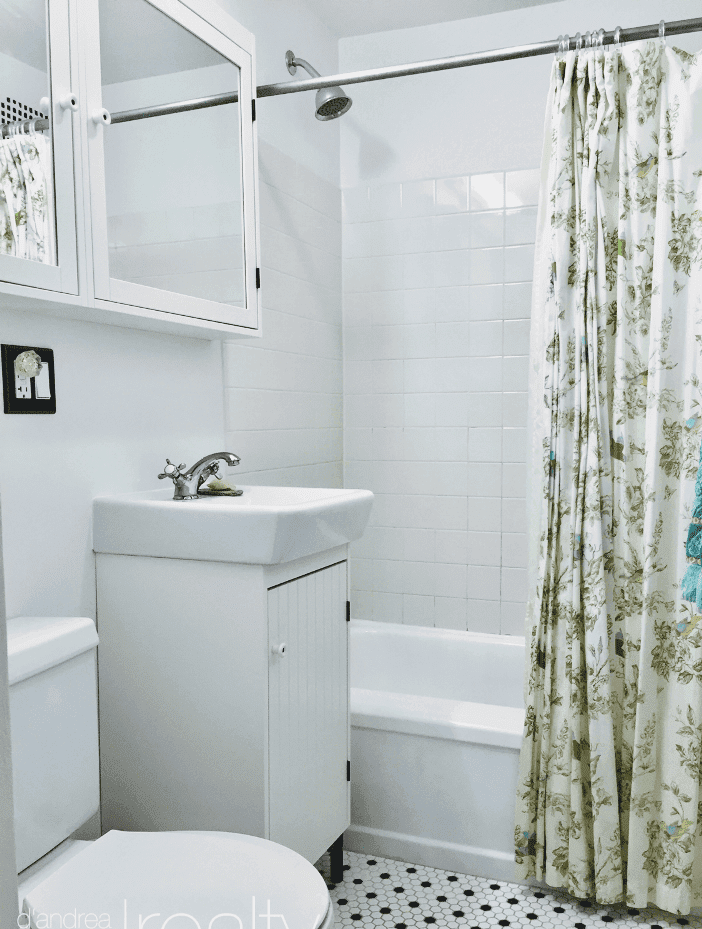 EMILY GILBERT FROM WINDSOR TERRACE
Emily and her husband bought a three-bedroom, two-bath, prewar co-op in Windsor Terrace that was in need of some serious work. She estimates that the bathrooms—done in unappealing shades of pink and yellow tile (pictured below)—had been last updated in the 1950s.
"They were in good condition, but so hideous," she says.
Their plans were to do a major upgrade to both, but not gut-renovate them. But when the downstairs neighbor reported a previous major leak from the master bedroom's stall shower ("They must have heard us rip up the floor," Emily says), it became a gut renovation.
Emily and her husband were able to get the management company to pay for half of the work.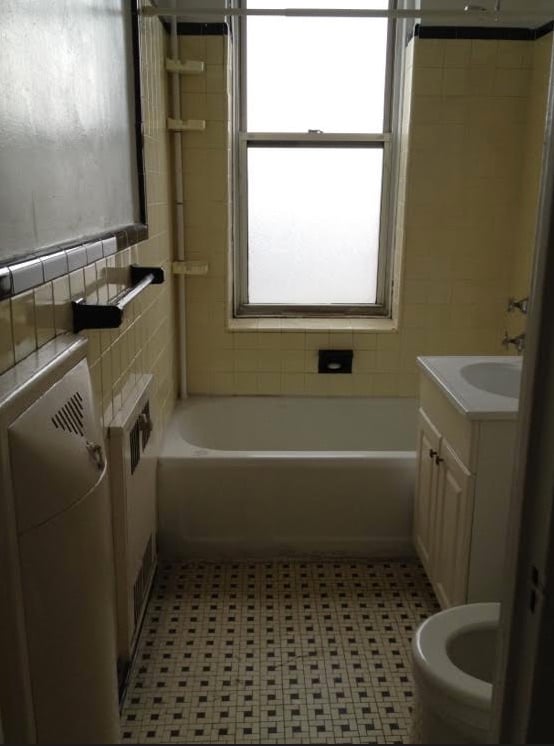 What they did
In the full bathroom with the tub, they also chose the less expensive tub option of re-glazing. The lower half of the wall tiles around the tub were also glazed, and also in bad shape. They installed a new floor of penny tile, and replaced the shower window's corroded frame. They replaced the light and mirror, but kept the toilet and the vanity. 
In the smaller master bedroom bath, they glazed the sink and tiled every wall, but for one small area. They used some narrow subway tile that they had originally intended for the kitchen, but disliked when they saw it in place. They shopped for new light fixtures and hardware online, using sites like
Houzz
, and were pleased with the results.
What they learned
"Buy the best quality tile you can, because cheap tiles crack and you just end up buying more," Emily says. "I went deep into Brooklyn because I wanted something super simple and classic. It's a prewar building, so we wanted to stick with penny tile and hexagons, which is relatively cheap, as opposed to something trendy. It was an extra step, but I think we saved some money."
"Make sure to vacate if you're glazing, because it's really stinky and toxic."
"Find a friend with a working bathroom." 
Expect delays over small, sometimes irritating things, (her contractor threatened to move on to another job because they didn't have a tile edge—so Emily ran out and got one), and don't accept everything your pro says without question. Case in point: When her contractor told her they couldn't cut penny tiles to make the edge flush with the wall. Emily happens to photograph high-end interiors and knew for a fact that it was possible. She went to a tile store in Chinatown, bought a tool called a tile nipper, cut the tiles in half herself and presented them to her contractor saying, "Here."
Finally: If you say you're going to do something "later" (in their case, paint some molding) and you're not the type of person who follows through on such things, do it now. "Later doesn't ever happen," Emily says. "Especially if you have kids."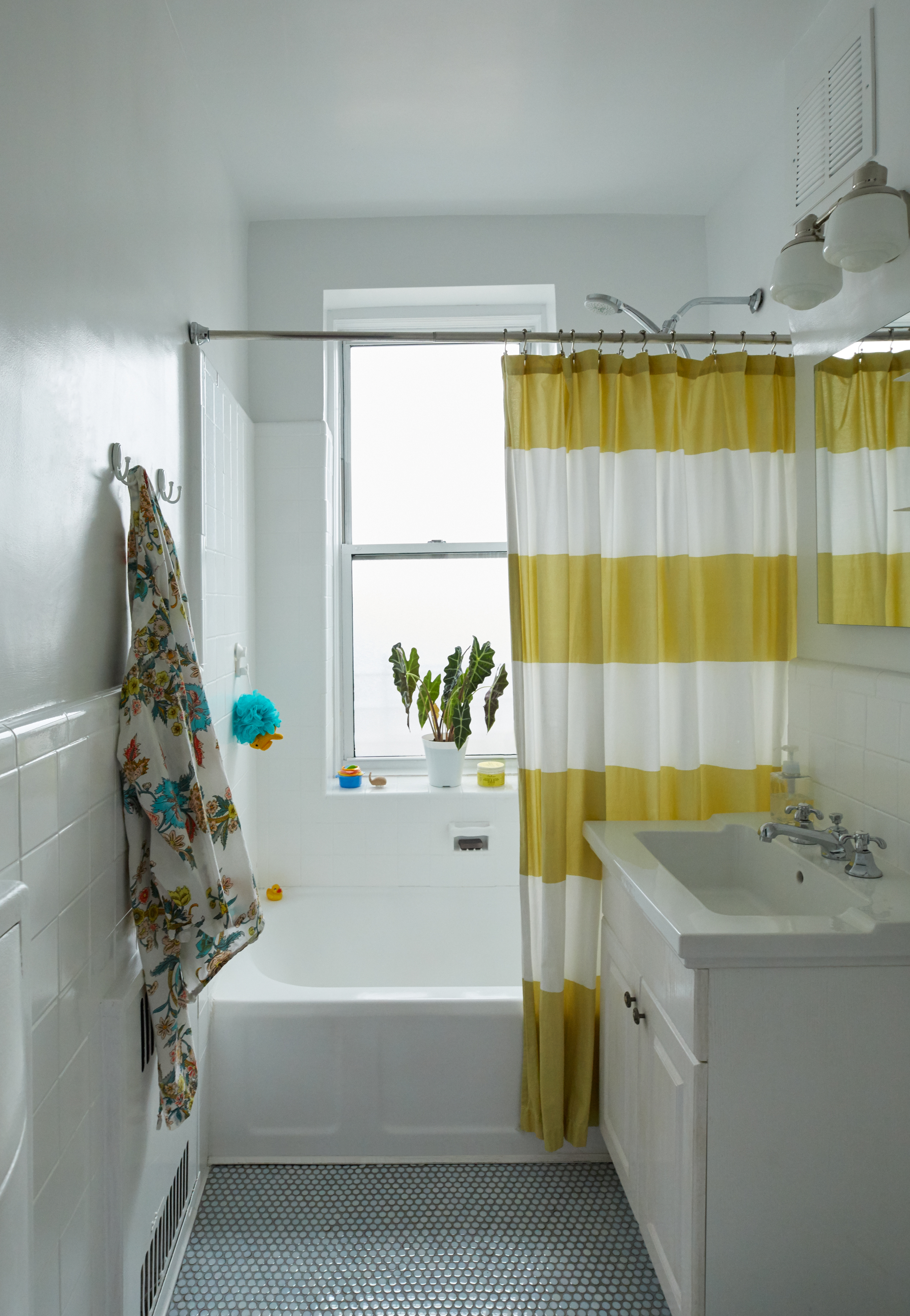 LISA FROM PARK SLOPE
A leaky pipe behind the bathroom wall of Lisa's two-bedroom, one-bath rental prompted her landlord to do a gut renovation. The room in the 120-year-old building was gutted to the beams, revealing rotted wood under the floor and additional damage.
"That's when they learned how big of a job it was," she says. "All the estimates were under."
A dispute between the contractor and the landlord, who was footing the bill, ensued. The exterior of one wall of the bathroom was part of an air shaft, and when new tile was installed, it crumbled under the weight, meaning it had to be rebuilt. The old, iron, claw foot tub was replaced with a new, wider one that covered part of the doorway.
"So they had to move the doorway. The whole process was a series of, 'Oh wait.' 'Oh wait.' 'Oh wait,'" Lisa says. "Was it a licensed contractor? No."
What they did
Ultimately, the contractor put in new everything: new tile (classic subway tiles), a new tub, a new vanity, new fixtures, etc. Multiple delays caused the project to drag on for six weeks. 
For all the grief, Lisa loves her new bathroom.
"We're thrilled," she says. "It's really nice." 
What they learned
"If you live in an old building that hasn't had work done, assume all wood is rotted, all electrical is crumbling," Lisa says. "Assume the worst."
Lisa also recommends having backup bathroom plans. They showered at a friend's house and used the bathroom at a nearby Dunkin' Donuts.
"Know that your entire apartment is going to be covered in plaster dust," Lisa says.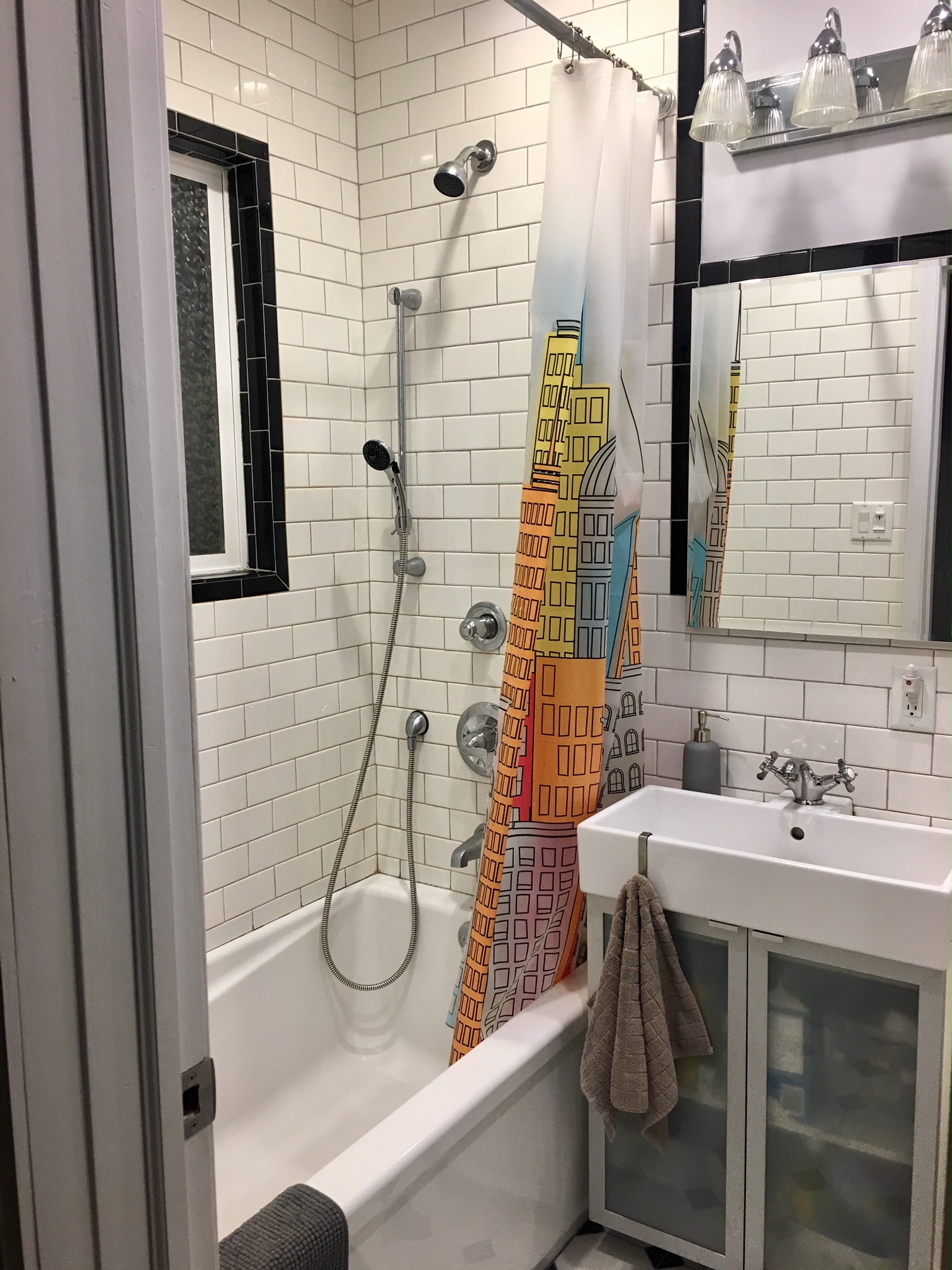 Brick Underground articles occasionally include the expertise of, or information about, advertising partners when relevant to the story. We will never promote an advertiser's product without making the relationship clear to our readers.