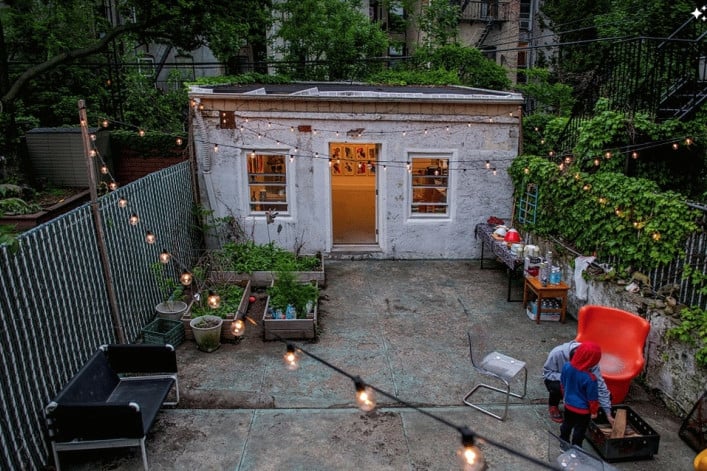 After living in a one-bedroom apartment in Park Slope for eight years with my family, I was dying for autonomy and space. I absolutely loved my building and had interesting and friendly people all around me, many who were good friends, but I was missing something important to me as an abstract artist, namely a place to actually create art.
I tried to work at my kitchen table. It was a supreme effort to set up, try to achieve some progress and then dismantle my work, every time someone wanted to eat a meal. When kid number two came along it became very obvious that we needed to move, even though I loved our penthouse—we had a balcony and access to the entire roof (can't say deck because we never decked it) with water and city views. Yes, my first child had a bedroom that was really a small walk-in closet (it's the best bedroom ever for a small child), but we were way overdue for some more space.
I dreamed about owning a house. Talk about manifesting your dreams, I actually did find our house on Craigslist. What I really loved about the house was outside of it, in the back: A small building being used for storage that was grandfathered into the deed.
---
[Editor's Note: Brick Underground's Inside Stories features first-person accounts of dramatic, real-life New York City real estate experiences. Have a story to share? Drop us an email. This story previously ran in February 2019. We are presenting it again in case you missed it.]
---
When I looked at that structure, I heard voices in my head screaming ART STUDIO, although my neighbors and contractors simply called it a shed. It was made out of cinder blocks with thick pieces of stainless steel. There were two broken windows, but one bonus: It did have a new roof. Many kinds of spiders and other invertebrates had taken up residence there and one poor cat saw it as a place to lay down and die. To me, it looked like a place that was blessed with many lives and it was beautiful. 
Our house is a modest house from the early 1900s on the outskirts of Park Slope and Sunset Park, in a sweet spot called Greenwood Heights. The area really wasn't on anyone's radar (unless you wanted to go to massive Green-Wood Cemetery, which is at the end of our block) until the beer garden was built.  
Still, most people don't just walk over here, if they don't live here. The train is far and the bus stops several blocks away. To live here is truly by intention and the community is very special. We are on our own out here and we all kind of know each other and look out for each other. There are people on my block who have been here their whole lives, and we also have a lot of creatives out this way, which makes it fun.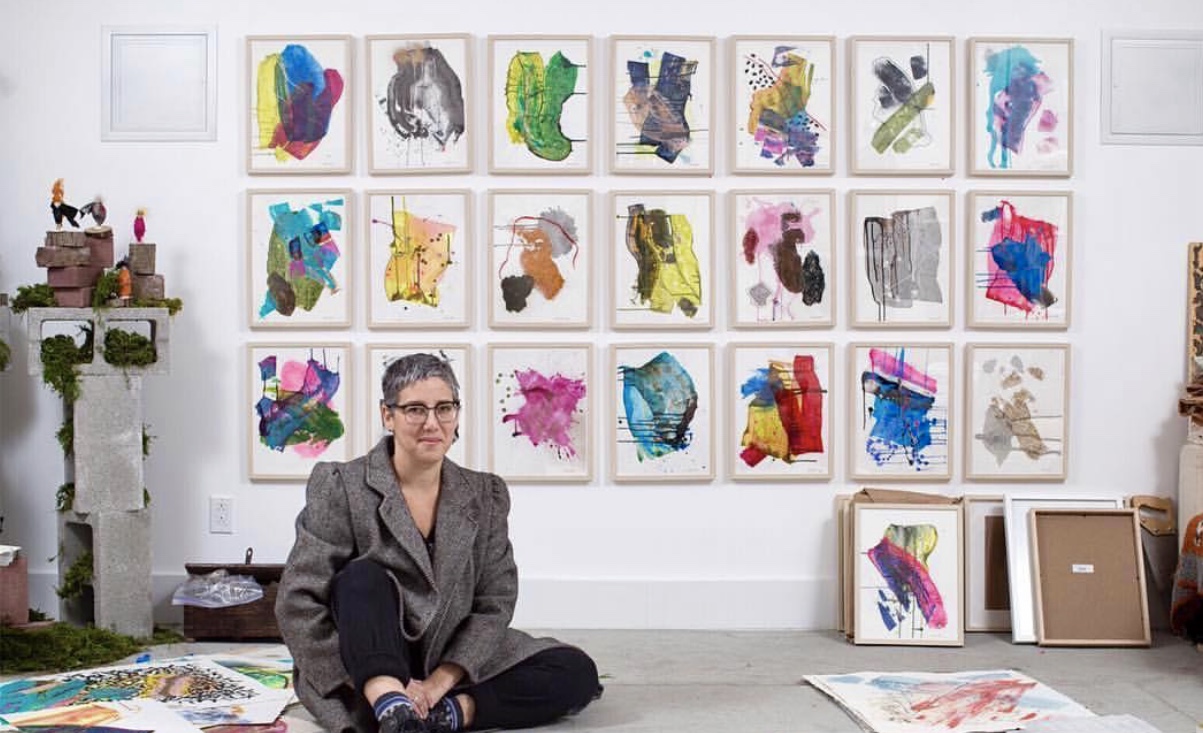 Now my family has the exact amount of space we actually need, if only we were really good at organizing and living a minimalist lifestyle, meaning we could always use more space. (And what do you know, kid number three decided to make an appearance.) After dealing with literally every pest in New York City except for roaches (it was a nightmare for a while), we finally turned our attention to the house in the back.
At this point, we had been living in our house for around five years, and using the structure for storage—random large pieces of furniture we were not using, found items on the street, and items we could not agree on.
The first thing we needed to do was clear it out, which we did two separate times. The first time I was still in hoarding mode and I found it so hard to part with anything. We wound up with a very organized storage shed. The second time was much more serious, and there was a fair amount of rage involved. We got rid of EVERYTHING. Marie Kondo would be so proud of me. Since then I have been really good at letting go of things that don't serve me or my family—I can't stand to have a lot of stuff and yet we still have too much.
Our plan was to make the studio useable. It needed it to be insulated and dry-walled. It needed new windows, a new door and electrics installed. We decided to use our neighbor's contractor. I liked him because I saw the quality of work he did.
I also liked him because he showed up every day with his wife and she constantly cleaned up after the job and they both always took off their shoes when they came over. They were respectful and trustworthy.
The total cost was around $20,000. It was a lot for us but we figured we now have 500 square feet of useable space, and the space alone makes it worth it. It was an investment in our property and I got a studio out of the deal. 
While there was not a lot to compromise on because we simply created a white box, my one regret was not putting in new floors. It would have insulated the space from the ground (the walls and ceiling are insulated). With no source of heat, it gets pretty cold out there, so I try to make do with a space heater.
But hey, life is not supposed to be easy, right? There are other minor details that I would love to go back and change. Mostly, I wish we had renovated the back house right away instead of waiting so long. It is my sanctuary and I think I am one of the luckiest people alive to have such a sacred space in my very own backyard.
Brick Underground articles occasionally include the expertise of, or information about, advertising partners when relevant to the story. We will never promote an advertiser's product without making the relationship clear to our readers.