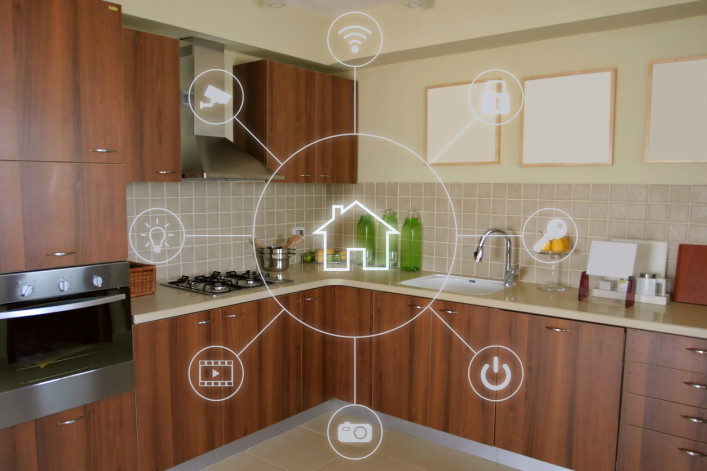 Even if you're not particularly tech-savvy, chances are there is some kind of "smart home" technology already in use in your apartment, such as light bulbs and appliances controlled by apps or smart speakers/assistants like Alexa and Google Home.
Home tech product are becoming increasingly more commonplace and less intimidating, thanks to Smart Home 2.0, a wave of new products with updated technology aimed at a wide range of daily tasks and home systems. The goal is to making living easier, safer, less wasteful and possibly cheaper, and more convenient, for example, by lowering your electricity bill or water usage by showing you how much you are using.
Here are some of the newest gadgets gunning for a space in your 21st century smart home.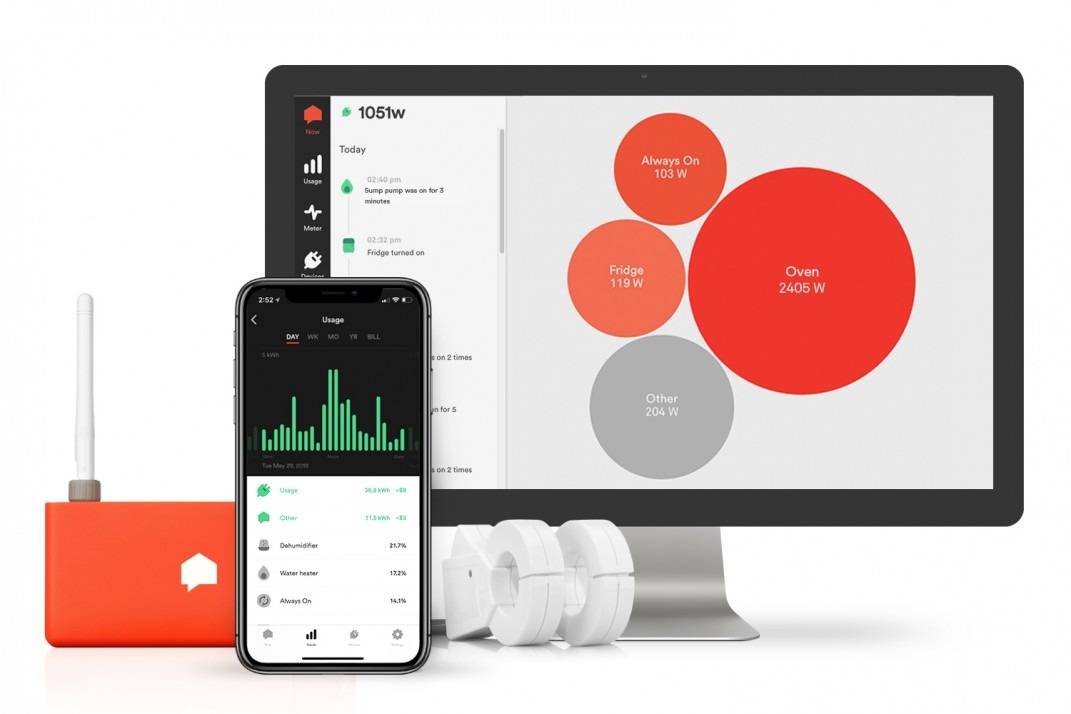 Sense
If you've ever had a shockingly high electricity bill and tried to figure out what the energy hog of your house is, you know how maddening it can be.
Best suited to homeowners and landlords, energy monitor Sense ($299) can provide crystal-clear answers on your energy use. Installed by a professional electrician in your house's electrical panel, Sense tracks and shows energy use in real-time in dollars and kilowatts, and can also report usage over time periods such as daily, weekly, or monthly. Users access intel via an app with an easy-to-read interface, and can identify what devices are using power, and how much.
Sense can also serve as a way to remotely monitor activity in a house, from the mundane (someone's microwaving something, I left the bedroom light on) to the possibly urgent (the sump pump is on—why?). Sense can be integrated with the Belkin Wemo Insight Plug and TP-Link Kasa HS110 smart plugs, so you can use it to turn appliances on and off as well. Additional applications of Sense include low-key monitoring of an elderly parent, and keeping track of activity at an Airbnb or vacation home. Sense is also available with a solar monitoring feature for $349.
Flo
Similar to Sense but for a home's water usage, Flo by Moen ($500) is installed on the main water supply line in a home or building. While not incredibly complicated, professional installation—paying for a plumber's time—is recommended. 
The device tracks water usage, while also monitoring for any abnormalities such as leaks, as well as pipe pressure, like a potential leak. (Leaks don't have to be a deluge; the system can detect a leak as small as a drop a minute.) Users can track water consumption via an app, and should Flo detect unusual or inefficient activity, it sends an alert. A key aspect of Flo is its ability to identify leaks you can't see, such as within walls—these types of leaks can lead to severe and costly problems such as mold. (The company claims that 60 percent of users discover a leak they didn't know they had.)
Flo also allows you to turn your water off and on remotely (as long as you are online), and if you don't respond to an alert and your basement is flooding due to a burst pipe, Flo will shut off the water automatically. This is another system that can be useful for monitoring a second home.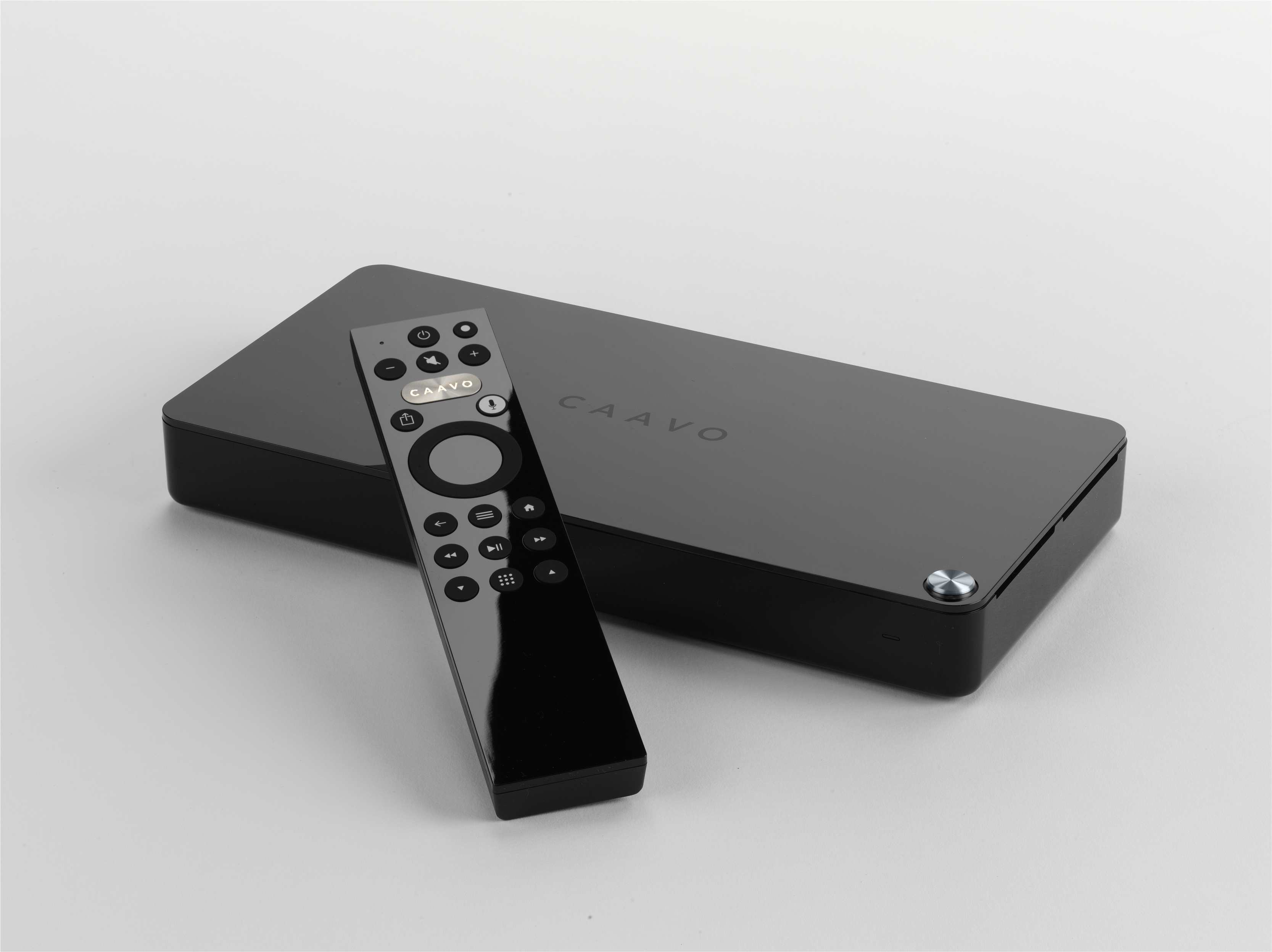 Caavo
You don't need to own a house to need a Caavo. The company's mission is to "unite entertainment for everyone," and on a very practical level, that means doing away with that jumble of remote controls you have littering your coffee table. (Or is that just us?) Yes, it is a universal remote/HDMI switcher, able to control devices including Roku, Apple TV, Amazon Fire TV, game consoles, and more, and costs $60.
But to really maximize the power of Caavo, you'll need to pay for "Control Center" service (available for $40 a year, or $4 a month). It could be worth it. Control Center enables you to control virtually any media hardware and access every streaming platform available to you (Netflix, Amazon Prime Video, CBS, Direct TV Now, Plex, Hulu, YouTube, etc.) Control Center will search across all platforms for a show or movie, and you can search just by saying what you'd like to watch. (We saw it in action. It really works.) The company recently introduced a Family Care component, enabling parents to monitor what is being watched on TV via app, get notifications when certain content is launched (an R-rated movie, for example), and even message kids through the TV ("Turn off the TV and go to bed.") Another use: see if grandma has turned on the TV in the evening like she always does. Caavo also recently announced that Sonos can now be controlled through its system.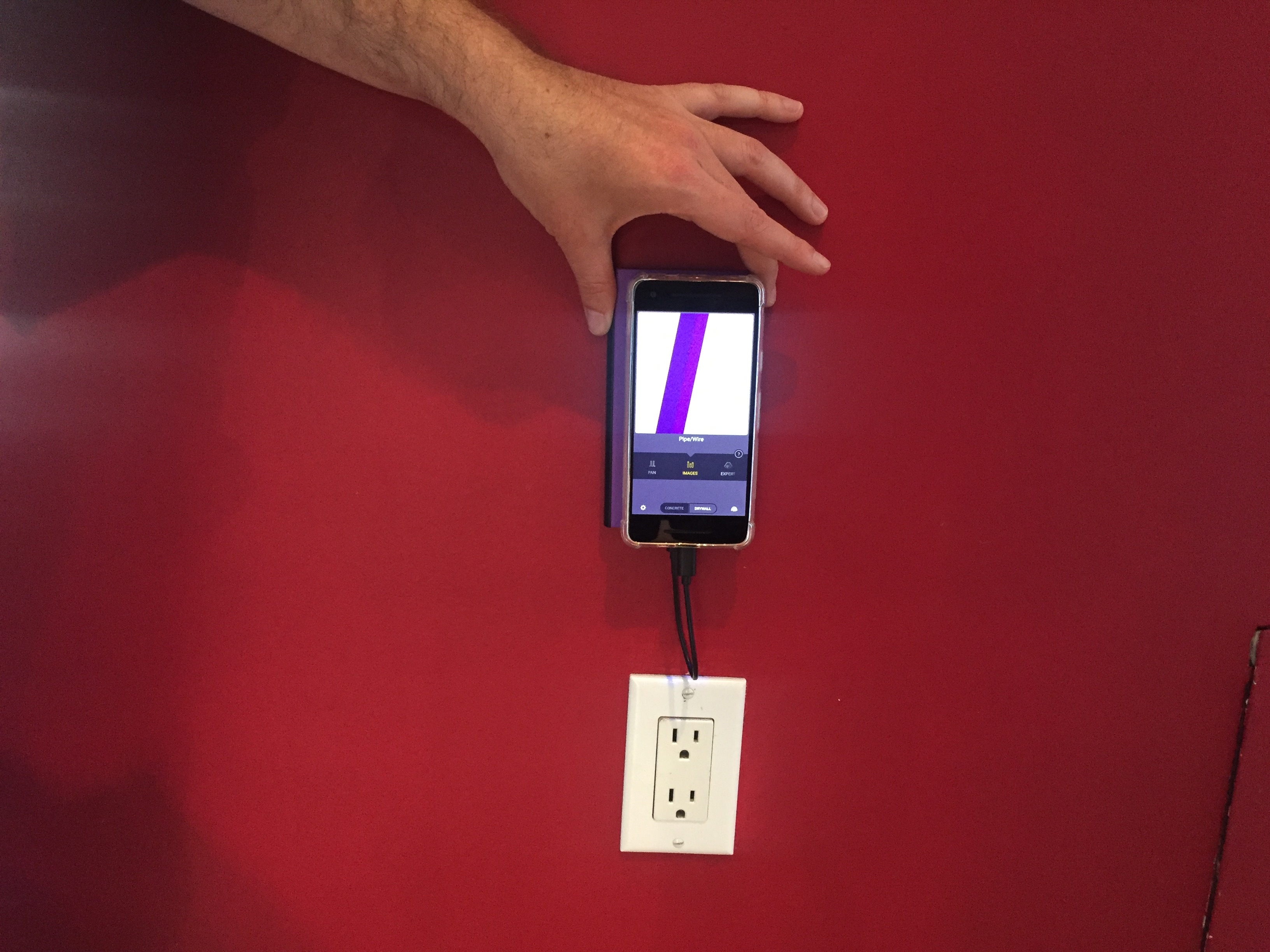 Walabot
Walabot puts 3D imaging technology from Israel-based company Vayyar to use in two tech home products. The first, Walabot DIY Plus ($90), uses the radio frequency technology to provide an image of the interior of a wall, revealing the location of studs, pipes, and wires. The gadget is useful to find studs for hanging items, but will also help avert bursting a pipe or nailing into electrical wiring. The latest incarnation (an upgrade from the Walabot DIY) also works with plaster and lathe. To use the Walabot DIY plus, you attach it to your phone and scan the wall; different materials are rendered in different colors, and you can also detect/see anomalies (for example, an animal's nest) or the animal itself, thanks to a change in temperature.
That same technology is also used in the Walabot Home ($99, with $9.99 montly fee), which the company markets as a non-invasive fall detection device (non-invasive because it does not employ cameras and no wearables are involved). The Walabot Home can be used individually in one room such as a bathroom, or as a system with the device mounted on walls. The device monitors movement, can distinguish between sitting and lying down, and even detects the speed of a fall. If a person does fall, they have the option to cancel an alert. If the alert is not canceled, the Walabot Home notifies designated contacts via phone and text, and attempts to contact a second and third person if an initial contact does not answer. (One appeal for some users is that they can decide who is called in the event of a fall.)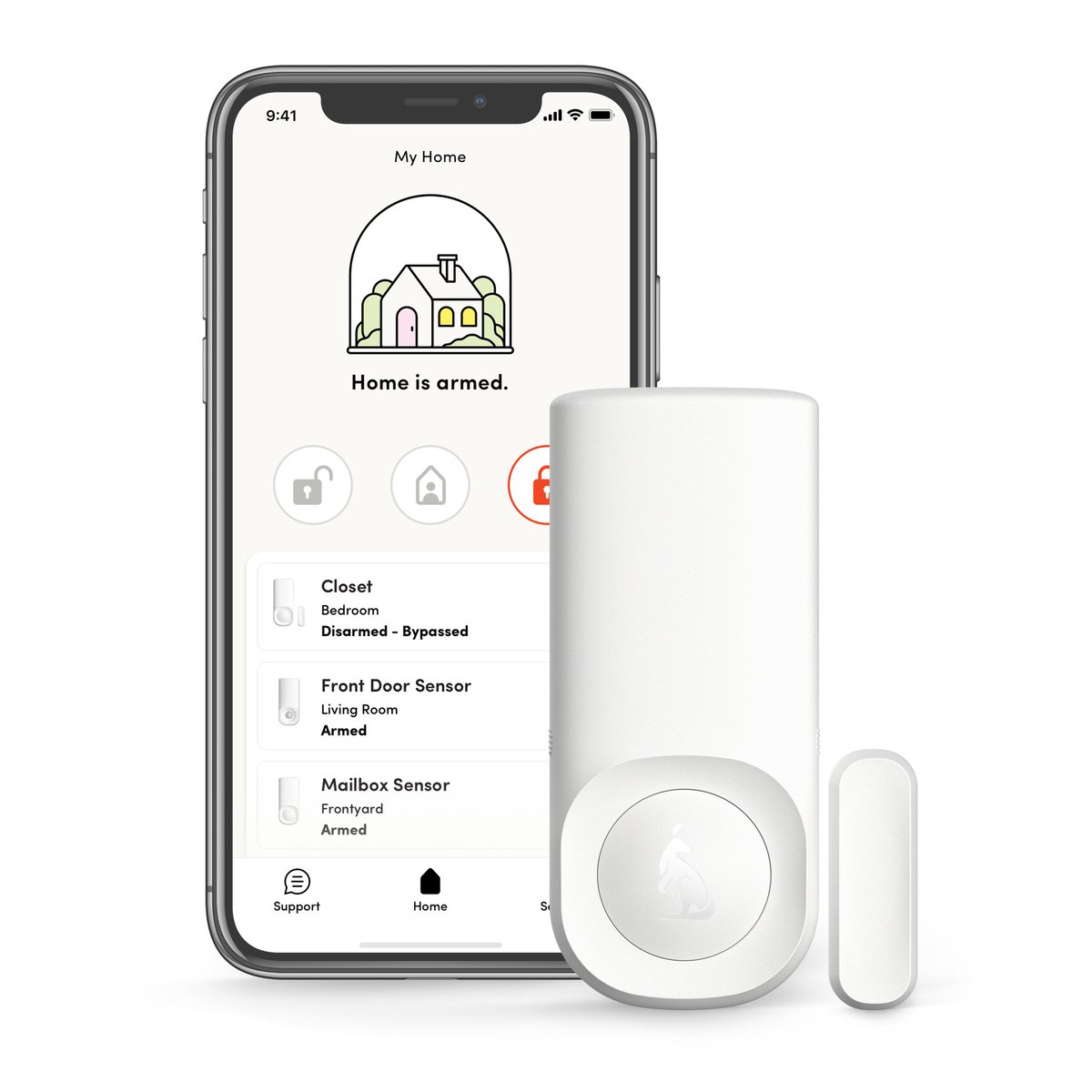 Kangaroo
If you're not up for spending a lot of money on a home security system but still would like to monitor activity in your apartment to some degree, Kangaroo, an app-based, hub free security device could be a solution.
The company's most basic model ($15) is a wireless sensor that notifies you via in app messaging when activity is detected. One sensor covers one room with a range of about 15 feet. You can share access to the notifications with as many people as you like. If you sign up for a monitoring plan, you can receive text and voice alerts, integrate it with Alexa, and you may be able to receive a discount on home insurance. The Motion and Entry Sensor ($30) detects motion and will let you know when a door, window, or other entry is opened. Kangaroo is designed not to be "tripped" by pets, but is not suitable for outdoor use.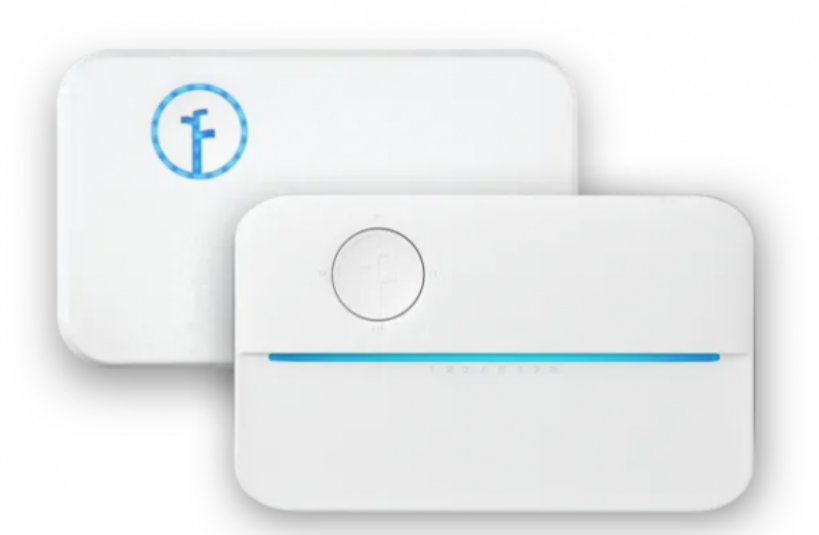 Rachio
While admittedly there are far fewer people in our readership who need this, those who do might really appreciate it. Rachio is a smart sprinkler controller for your outdoor space.
It connects to your existing irrigation/watering system, and you can actually install it yourself (there's not much to the process). Once connected, you can control Rachio and its activity through a custom app, and it is also compatible with most smart home systems, so you can tell Alexa to water the lawn, etc. Rachio also enables you to pre-program various zones—lawn, vegetable garden, succulents—and the system will water these areas according to their needs, informed by data pulled from the nearest weather satellite. If you're interested in efficiency and concerned about leaks, you can upgrade to the Rachio 3 + Flow Meter Model, which will notify you of any leaks, blockages, and automatically shut off when leaks are detected. Pricing starts at $149. 
Brick Underground articles occasionally include the expertise of, or information about, advertising partners when relevant to the story. We will never promote an advertiser's product without making the relationship clear to our readers.