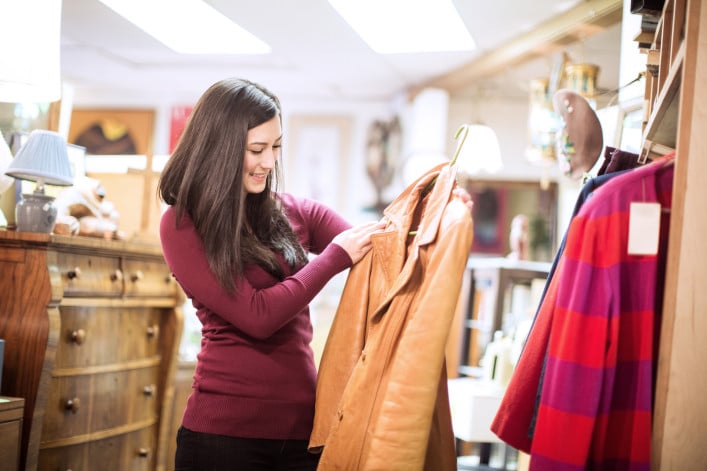 I live in Brooklyn and it's long been a custom for people to put a few unwanted items on their stoops with a sign indicating that it's up for grabs. Now, however, more and more people put out lots of unwanted stuff, and the neighborhood looks like one big junk heap. What are your thoughts? Signed, Trash Talker
Dear Trash,
I blame Marie Kondo! Thanks to her, people are streamlining their homes and don't know what to do with their unwanted stuff. This is unfortunate because what may be one person's trash could be another person's treasure—and putting it on your stoop is not the best way to get things to those in need. 
It's also against the city's recycling and trash collection rules, which state that you can only put items on the curb between 4 p.m. and midnight on the evening before your pick up day (you can find out your day by typing your address here.) My "put out the trash" day is Thursday. From my kitchen window, I often see people taking furniture and other things from what's left on the curb. By the time the garbage truck arrives, very little except the trash is still there. 
I keep a shopping bag in my closet for clothes I no longer want or can fit into. When it is full I bring it to Housing Works (there are several locations throughout the city) and get a tax deduction. If you go online you can find organizations that take everything from shoes to beds. The Salvation Army, Habitat for Humanity, and Out of the Closet are wonderful organizations. Look at their websites to see exactly what they do and do not take and if they pick up. 1-800-Got-Junk and Junkluggers both charge to pick up your stuff but they really do come and take away your stuff—no matter how big, bulky or heavy—as quickly as they claim. You can call for an estimate and decide if it is worth it.
So, if you see a very messy stoop, take everything and donate it. And don't even think about sharing that tax deduction.
Ms. Demeanor
---
Dianne Ackerman is the new voice of reason behind Ms. Demeanor. She has lived in her Upper East Side co-op for the past 20 years and is the vice president of her co-op board. She is filled with opinions that she gladly shares with all who ask—and some who do not. Have something that needs sorting out? Drop her an email.
Brick Underground articles occasionally include the expertise of, or information about, advertising partners when relevant to the story. We will never promote an advertiser's product without making the relationship clear to our readers.