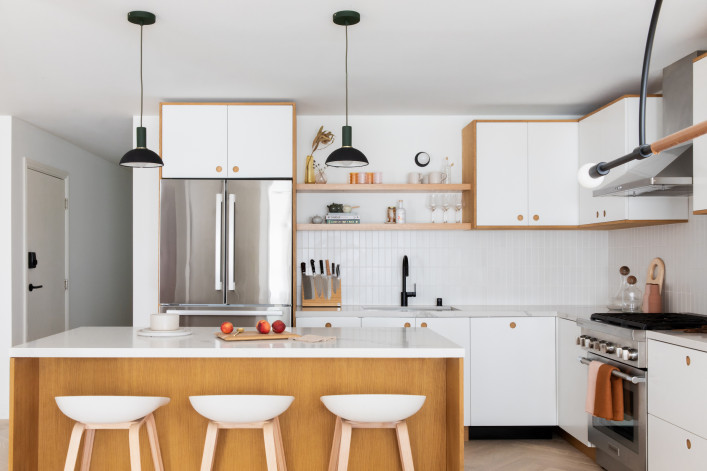 If you're planning a budget-friendly New York City kitchen renovation, you've likely explored IKEA's popular kitchen system. It's far more affordable than a custom arrangement. And you can mix-and-match your way to making the most out of every square inch of precious kitchen space. (A smart move whether you are staying put to ride out the pricey NYC sales market or are updating to boost resale value.)
Plus, as anyone who's installed an IKEA kitchen will tell you (including discriminating design pros), the base cabinets—aka boxes—are well made, with solid interiors and European Blum hinges. 
All those pluses do come with a pretty significant negative, however: Even today the Swedish retailer doesn't offer a huge amount of options when it comes to the visible components, especially if you want to create a more custom or higher-end look. 
This shortcoming has sparked an entire sub-industry to help consumers improve the look of a hardworking but uninspired IKEA kitchen. That means you can order cabinet doors, drawer fronts, cover panels, and spacer panels for IKEA's SEKTION design as well as handles, pulls, and other hardware to create a brand new kitchen—or reboot your existing IKEA setup. (While SEKTION replaced the AKURUM line in 2015, many companies retrofit that model too.) 
"We've never had a callback from any client using IKEA kitchen cabinets," says Jeff Streich, president of Prime Renovations, which has been doing NYC renovations since 2004. He recently completed a project in Brooklyn using IKEA SEKTION cabinets and fronts by a company called Reform "and it came out great. I do like Semihandmade as well." 
Read about those and other businesses below—any of which will allow you to hack your way to an IKEA kitchen that's as stylish as it is sturdy.
---
[Editor's note: A previous version of this post was published in September 2018. We are presenting it again with updated information for June 2022.]
---
How to create a quasi-custom kitchen
First, some basic tips: IKEA cabinets need to be assembled and that's no easy task. You're best bet is to hire professionals to build and install them. 
But even before that, you have to pick the right size and combination of cabinets for your space. To ease the design process, employ IKEA's new 3D kitchen planner, and consider having a contractor eyeball your layout  and measurements before you take delivery. (Nothing like realizing too late that your refrigerator door bangs into the adjacent drawer unit.) Most of the companies listed here can work with this tool—the dimensions are consistent and standardized, so use that to your advantage. 
Don't skimp on details like finishing strips or a valance for under-cabinet lighting. "That's one place you see people try to cut corners, but you end up with a much more finished, custom-created look with them," says Sarah Meskimen, director of sales for The Cabinet Face.
Similarly, Streich advises buying panels to frame appliances to get a bespoke look. Or hide your dishwasher behind a matching front.
It pays to see samples in person before you click the buy button. You can either order these online or by visiting a showroom (Semihandmade's New York location is in Midtown, Reform's is in Brooklyn.)
Note that many companies also outfit other types of IKEA cabinetry, particularly the GODMORGAN bathroom series, PAX closet systems, and BESTA storage consoles.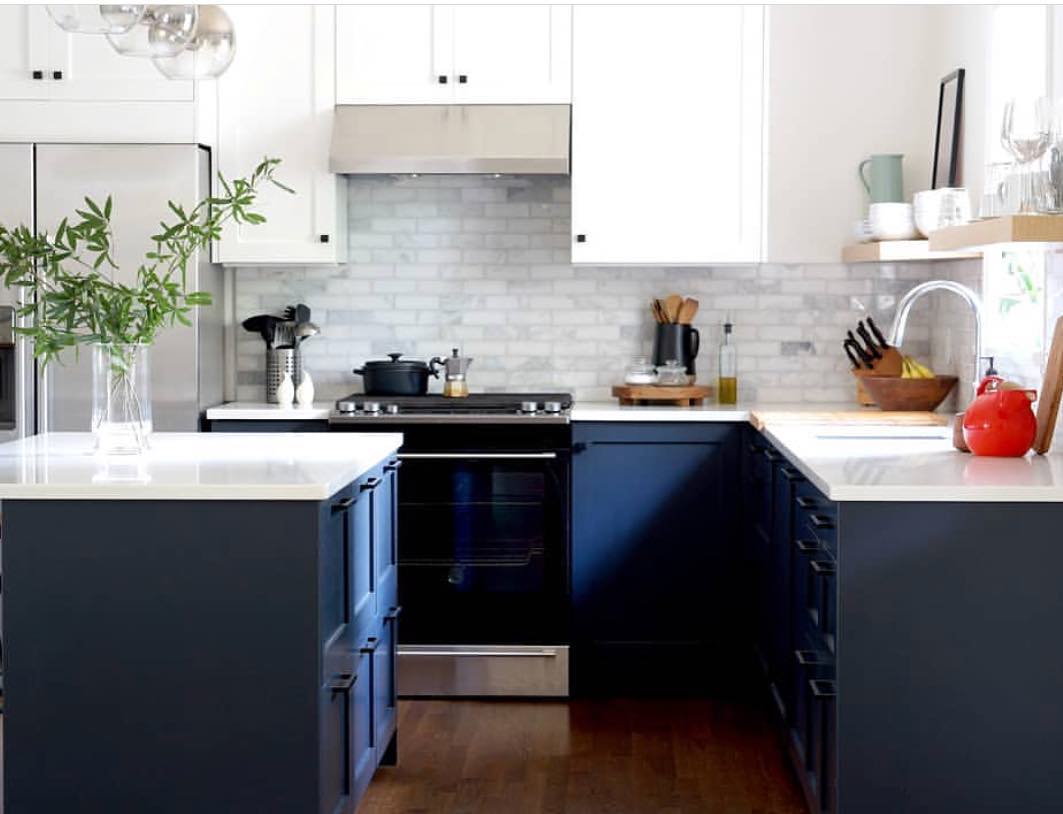 Semihandmade is an offshoot of founder John McDonald's company Handmade, which makes fine custom furniture and cabinetry. Launched in 2011, and based in Duarte, California, the company has created doors, drawers, and more for over 20,000 IKEA kitchens. 
The company offers more than 40 options, including wood veneers, super-matte thermafoils, textured melamine, and unpainted shaker and slab pieces—including by celebrity designer Sarah Sherman Samuel (check out the new flat Shaker fronts), with which Semihandmade has a longstanding collaboration. 
Other reasons to shop here: The company has transitioned to vertical grain for their wood veneers (more sustainable, economical, consistent) and you can get some fronts for IKEA base cabinets dating back to 2003.
It also sells handsome hardware as well as open shelving. Pricing varies by size of project and finishes; customers can get an estimate on the website. (And Semihandmade teamed up with Rejuvenation in 2021 to launch BOXI, its own line of kitchen cabinets and hardware.)
Not sure what you want or need? Let them do the planning for $99, which will be credited toward your purchase.
Semihandmade teamed up with Rejuvenation in 2021 to launch BOXI, its own line of kitchen cabinets and hardware.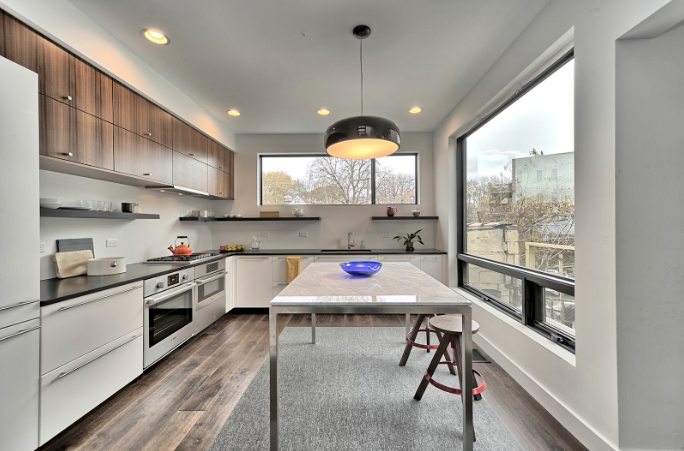 Based in Portland, Oregon, and launched in 2012, Kokeena (named for the Latin word coquina, meaning "of cooks") was largely inspired by founder Aaron Gray's experience installing IKEA cabinets in his own home. He loved the bones of the cabinetry but didn't feel the selection of IKEA doors and fronts enabled him to create a kitchen that looked and felt right for him.
The company offers three collections (Paint, Grain, and Laminate) plus a collaboration with a local design company (Townsend Home) that are compatible with IKEA cabinets. Custom paint colors are available, as are doors with glass, or you can buy unfinished panels and paint them yourself.
"Product-wise we are seeing more walnut in kitchens," says Russell Edwards, CEO at Kokeena. "It's never really gone out of style and it works for both modern, mid-century, and traditional kitchens. It offers a beautiful, natural look and you can mix it with different finishes to provide an even more luxurious feel."
Be sure to check out Kokeena's Hardware online pop–up shop for drawer pulls and cabinet door knobs and handles in on-trend (black, brass, oil-rubbed bronze) and classic (satin nickel) finishes.
The company is committed to sustainability, using low- or no-VOC paints and finishes, enlisting practices to reduce waste, and employing wood and adhesives products that contain no added formaldehyde. 
Pricing models, which serve as a rough guide to cost, can be seen here. Or you can view a complete price list or download the estimator and submit that for a quote. You can also see estimated lead times in case that helps with your decision (they vary from six to 20 weeks, plus shipping).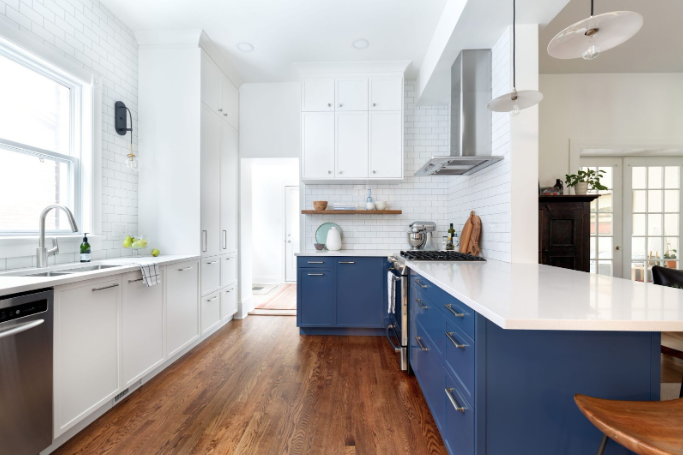 Swedish Door was founded by Paul St. Germain, a 35-year veteran of the carpentry business and owner of a 16-year-old custom design and manufacturing business. The Ottowa, Canada-based business will make pieces for IKEA's SEKTION and discontinued AKURUM units and even non-IKEA kitchens. 
There are ample door styles to choose from, including 16 painted, six replica, two laminate, nine five-piece wood (ready for your own finishing touch), and one each veneer and high gloss. 
The company uses High-Density Fiberboard, and paints pieces in zero-contaminate booths for the smoothest finish possible; it will also custom-match paint. It introduced three new featured colors in 2022, all from Benjamin Moore: Wedgewood Gray, Webster Green, and Amsterdam. Though a spokesperson for the company says "people still clamor for the classics" (namely white).
According to the spokesperson, one trend that remains consistently popular is two-toned kitchens. "You'll typically find a bright white on the upper cabinets with a darker color along the bottom cabinets. It tends to open up the room and adds a unique flair to the room. Dark blues and greens in two-toned kitchens are constant high runners." (See the white and blue kitchen above.)
Pricing is available by quote using an online order form (and your IKEA kitchen planning tool designs). 
Current production time is eight to 10 weeks from order. The minimum order size is $600 CAD pre-tax, plus shipping (about $480 in U.S. dollars).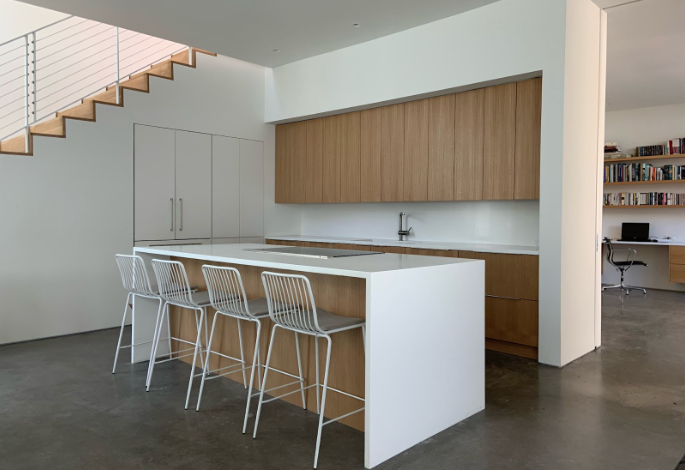 Denver, Colorado-based The Cabinet Face is going on seven years now. Clients can upload their IKEA kitchen design to the site to get a customized estimate; sample pricing for kitchens of different sizes and materials (including a full IKEA kitchen for comparison) can also be found on the site. For those in need of some design help, a $299 design package is available, but design services are free for clients who spend over $2,700 (which is common). 
Customers can select the value DIY option and paint cabinets themselves, or if they like, specify any paint from any manufacturer for a custom paint job. The company offers options such as solid wood, scratch-resistant acrylic in matte and high-gloss finishes (also dry-erase certified!), textured melamine, and more. 
"Currently we are still seeing a lot of kitchens using walnut or mahogany slab either for the entire kitchen or for the lowers and our white acrylic offerings on top," Meskiman says. "We recently launched two varieties of rift sawn oak and both have been extremely popular with our clientele."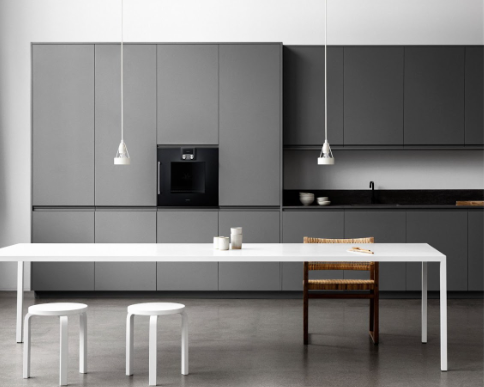 Reform is based in Copenhagen, has a New York showroom just outside the Brooklyn Navy Yard (with another slated to open in Dumbo summer 2022), and its products look like it (in a good way). 
Founded in 2014 by Jeppe Christensen and Michael Andersen (who have backgrounds in engineering, architecture, economics, and carpentry), Reform collaborates with internationally acclaimed architects and designers to make high-style fronts and countertops that are compatible with IKEA kitchen, bathroom, and cabinet products. Its two latest designs are UNIT by Copenhagen-based Aspekt Office and REFLECT by French architect Jean Nouvel.
According to a company spokesperson, a popular option for NYC is the industrial-style PROFILE by Norm Architects, featuring a modern take on the classic integrated handle as its functional centerpiece.
The in-house BASIS design (shown above) is another popular option thanks to its minimalist style and carpenter milled-in round handle inspired by 1960s architect kitchens (a thing, apparently). It comes in three different styles; painted, linoleum, and veneer. The standard painted product comes in matte white but you can choose from other colors (available here).  An average-sized kitchen with a full cabinet system in this design would run around $15,000.
The linoleum fronts are made from Forbo marmoleum in these colors (and are promoted on the website: "We love our linoleum fronts, as linoleum is a natural material with a lot of advantages and unique features. In particular it is the durability and the organic, matte surface that makes this material unique." The veneer fronts are either natural or smoked oak. 
Looking to start from scratch? Reform now offers its own cabinet systems and you can get a full Reform kitchen, including drawers and countertops.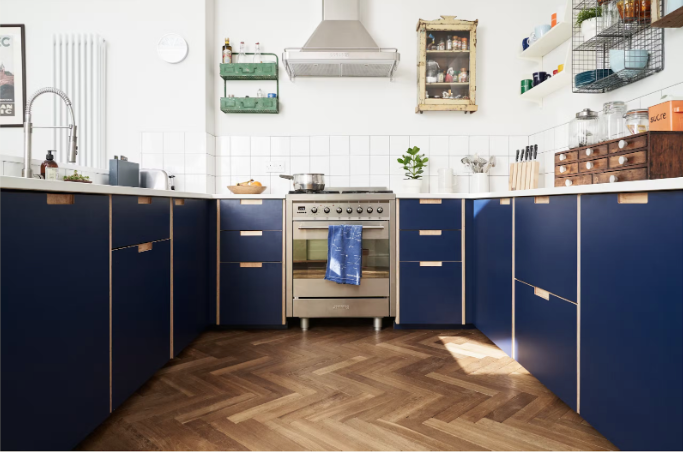 Founded in the UK (in 2017) and with a location in San Francisco, Plykea is a relative newcomer to the scene, making "bespoke" plywood doors, drawer fronts, worktops, and cover panels for IKEA kitchen cabinets. (Get it? Ply + IKEA.) 
But this is not just any plywood. The company uses only wood that is certified as sustainably harvested, and once each piece is cut to size is finished by hand, with two layers of hard wax oil for durability and water resistance. 
Wood-faced fronts are available in maple, birch, oak, and walnut. Durable Formica–faced fronts are available in a wide range of colors. The Fenix NTM facing is also worth a serious look, especially if you have kids or put your kitchen through a daily workout. This cutting-edge material (NTM stands for NanoTech Matt) is anti-fingerprint, heat-resistant, and self-healing (via smart thermal healing of superficial scratches). It's also carbon neutral and comes in 20 shades.
Sample pricing is available here. For example, wood-faced ply fronts for a large L-shape kitchen would cost around $6,250 (slightly more for walnut and less for Formica). A Formica worktop would run $1,450, and Fenix, $2,850.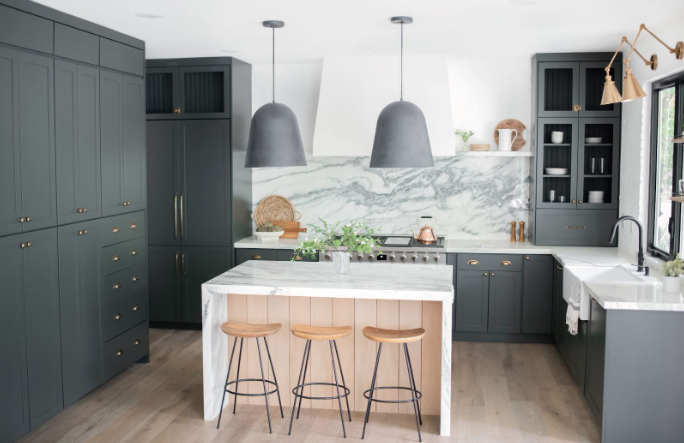 Although Canadian business Nieu Cabinet Doors has over 20 years of experience as a manufacturer of kitchen materials, it has only recently entered the IKEA-enhancement scene, offering fronts in many styles and colors for SEKTION and AKURIUM systems. Its signature product line is a collaboration with designer Angela Rose and includes two variations on the Shaker theme.
Start by taking the company's free (and fun!)  kitchen design quiz to receive suggestions from a design pro (or pay $100 for a more thorough design consultation). For sure, Nieu is strong in hands-on customer service, with pros just a phone call away. 
Baseline pricing is $57.50 per linear foot for painted cabinet doors and you can see sample costs for three common kitchen types (for example, a gallery kitchen would start at $1,263).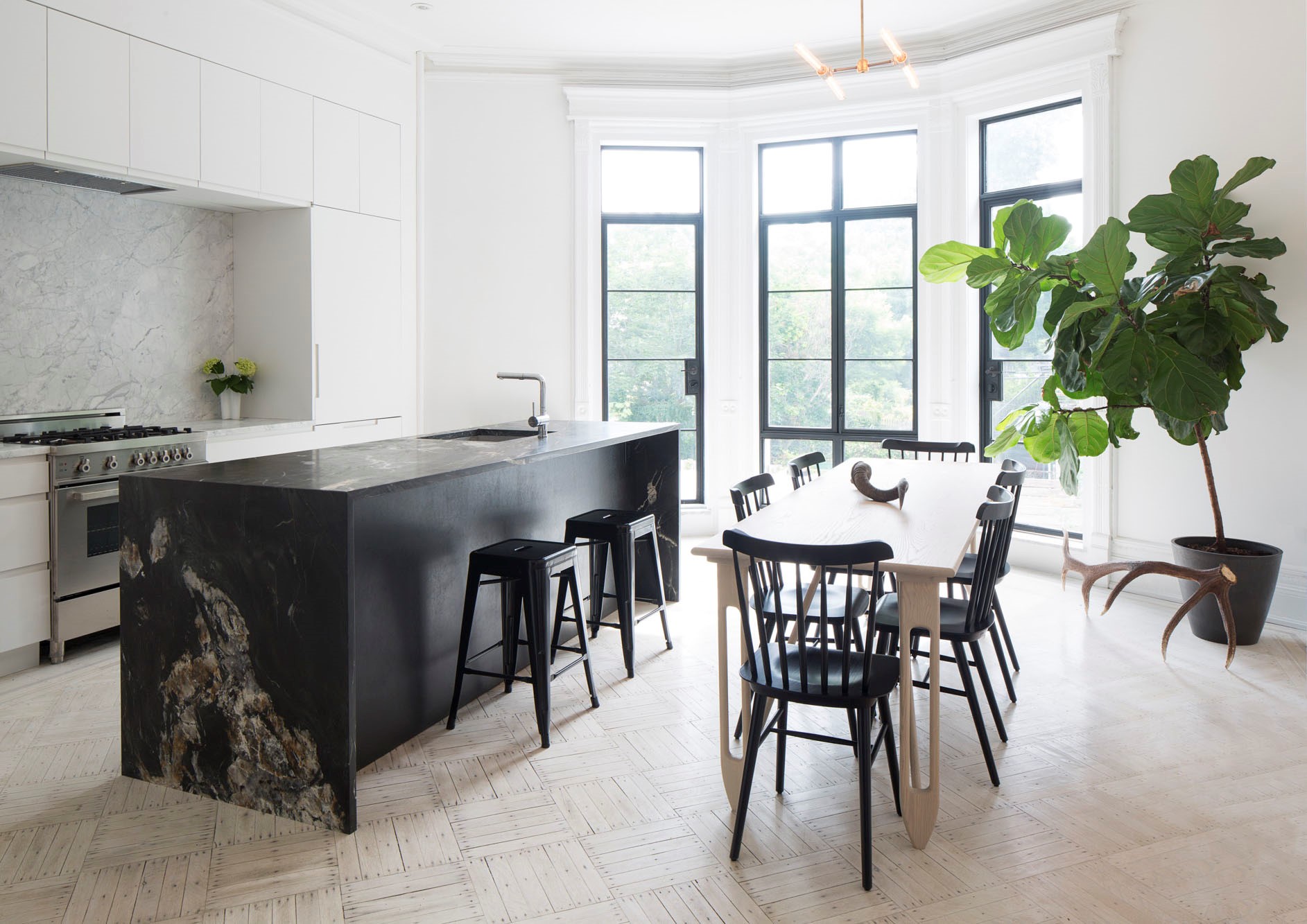 Los Angeles-based Dunsmuir Cabinets was founded in 2012 by a Swedish furniture designer and an American architect "who share a love of IKEA and a frustration with contemporary kitchen showrooms" (per the website).
The company offers an impressive selection of fronts and panels in different materials: lacquered fiberboard (choose from 16 Benjamin Moore colors or provide your own) with integrated pulls; Fenix NTM (see above) in 20 colors; textured laminates in seven wood-look finishes; pre–finished wood veneers by Shinokki or Lignapal; and natural hardwood veneers (among other options). All materials are no- or low-VOC, free from formaldehydes, and sustainably harvested. 
"We have an online estimating tool that provides not just approximate cost but actual cost.. and you can design your kitchen sitting at home in your pajamas," says a company spokesperson. "We can of course help if you want to go that route."
(See how a NYC architect used Dunsmuir Cabinet fronts to upgrade an IKEA kitchen—and how IKEA kitchens stack up against those by Home Depot).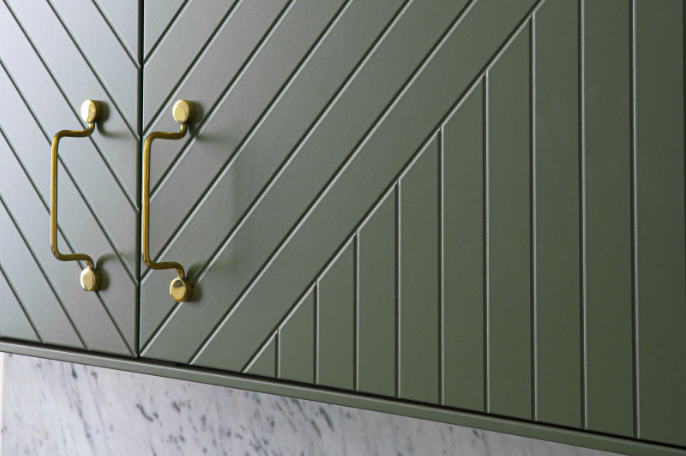 This Swedish company's scalloped, plinthed, and other dimensional fronts—in fun colors like Bottle Green and Grannie Pink—take IKEA kitchens to a whole other dimension. As of this publication they do not ship to the U.S., though a spokesperson said "a lot of things are happening and we are growing so hopefully it is something we will be able to do in the future. In the meantime, you have the ability to make an order where you organize your own shipping" so long as you meet a minimum order of 1000 EUR (around $1,075). 
That scenario might seem a bit risky given IKEA's different nomenclature for kitchen systems; Superfront's doors and panels are made to match the European Metod and Faktum models, so for the time being you may want to just stick to ordering the winsome knobs and handles, which Superfront does ship to the U.S.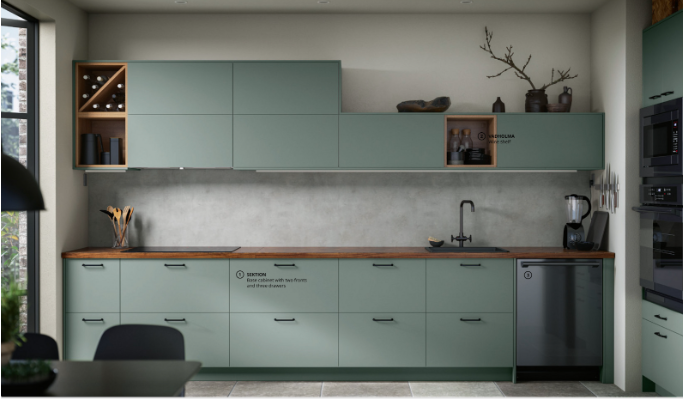 In case you have an existing IKEA kitchen and haven't checked out the offerings in a while, you may be surprised to discover some nifty new styles. 
The fronts come in more colorways (matte blue, gray-green, anthracite), wood-look finishes (including the on-trend walnut effect), and even tempered glass, plus its eco-friendly BODARD line is made of recycled plastic using renewable energy—for good looks that you can feel good about.  
—Earlier versions of this article contained reporting and writing by Mimi O'Connor.
Brick Underground articles occasionally include the expertise of, or information about, advertising partners when relevant to the story. We will never promote an advertiser's product without making the relationship clear to our readers.