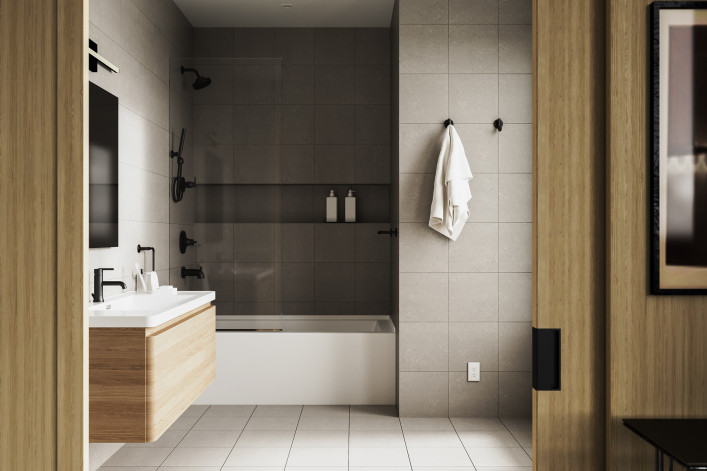 Easy, fast, and budget-friendly renovations aren't exactly a New York City tradition. Yet that's what Brooklyn-based startup Block Renovation claims to deliver every single time.
"We've streamlined and modernized renovations by bringing design, materials, approvals and general contractors into a single tech-enabled experience," says Block co-founder Koda Wang. "We deliver beautiful, high-quality bathrooms and kitchens fast, reliably and affordably in about a third of the time it takes a traditional contractor."
Sound too good to be true? Let's take a deeper dive into the six most common pain points Block purports to solve.
1) Not knowing how much your renovation will cost until it's too late
Every renovation contains many cost categories: construction labor, materials, permitting, shipping, and drawings that can make it difficult to get a full financial picture of your project until you're already deep into it. (It's all too easy, in fact, to wonder whether it's not that way on purpose.) Complicating matters in New York, the problem is often exacerbated by unforeseen costs arising from co-op and condo boards and from prewar construction. 
So how does Block tackle this exhausting lack of certainty?
"We provide an all-inclusive price before you commit to a project, beginning with a project plan that includes the major categories of cost in an online dashboard," says Block's Wang. Block's easy to use project estimator can get you much of the information you need and connect you with a project planner to help you navigate the process.
2) Needlessly complicated (and slow) approvals by your building 
In New York, even a friendly board can delay a project start by months, and if your building has a building architect, the fact that they are paid to be nit-picky doesn't help. Balancing a cohesive approval package with a scope of work that doesn't incur unnecessary permitting or administrative costs is an art that Block says it has transformed into a science.
"Block has honed its approval packages through feedback from hundreds of buildings," says Wang. "We create a single digital folder incorporating a detailed scope of work, drawings where requested, and the compliant licenses and insurance documents from your contractor. All you need to do is email it to your building and your dedicated client support manager will have your back from there. It's faster and has the benefit of making you look organized to your board or property manager."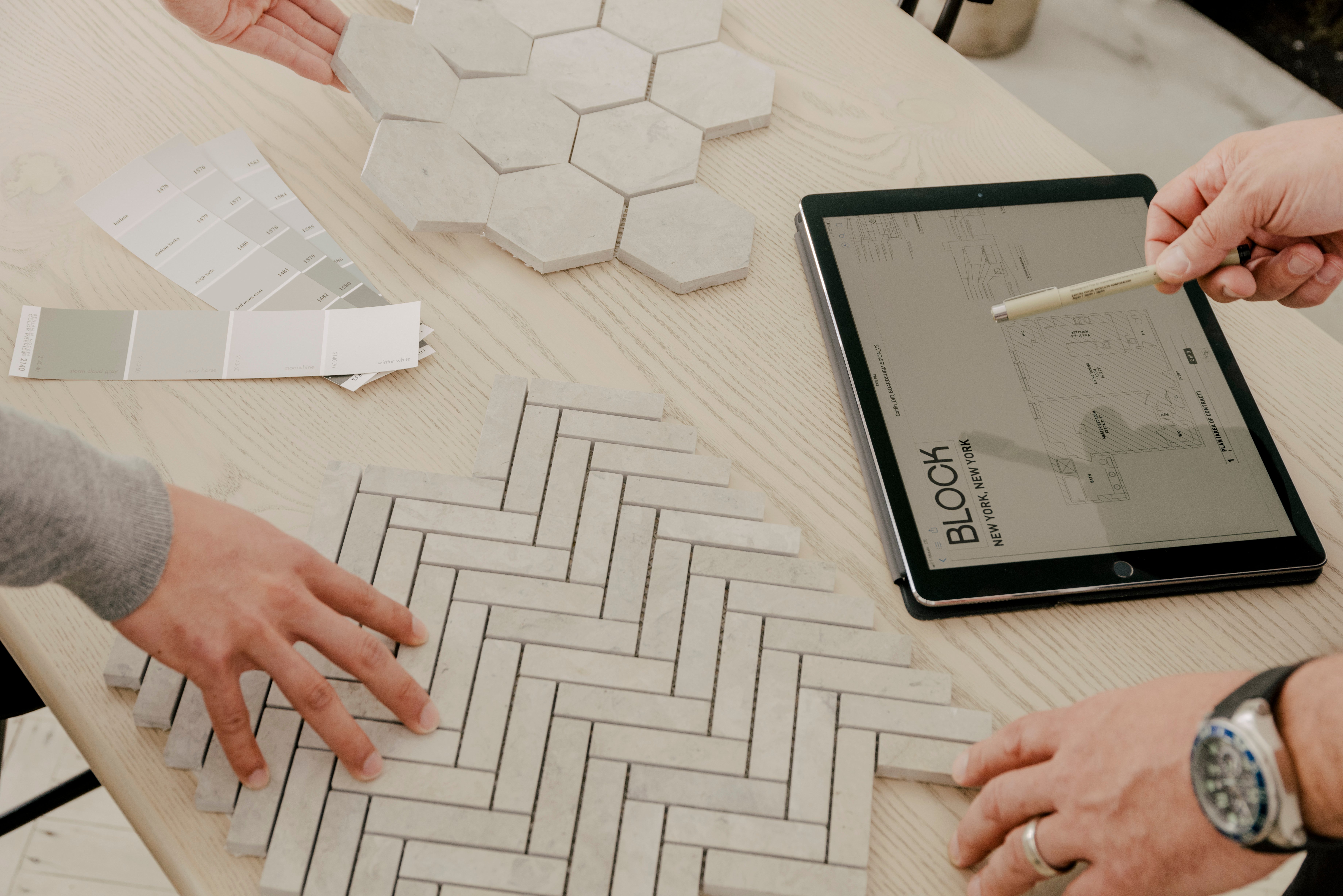 3) Not being able to truly envision what your project will look like
Unless you have an architect or designer, Pinterest pins are the closest you're typically able to come to visualizing your project before it's built. Even when you can afford an architect or designer, the additional cost to render textures and colors accurately is often a stretch. 
"Every Block customer gets a dedicated designer, construction manual, and a color 3D rendering," says Wang. "It's as close to perfect as you can get without spending upwards of $8,000 on design planning, drawings, and details." 
4) Finding a good contractor who won't rip you off and is highly motivated to finish your job on time
Most contractors sound good on the review platforms and during their sales pitch, but your real-life renovation experience may vary—sometimes drastically. In New York, lots of choices and a lack of trust makes choosing a contractor the scariest part for many people. 
Block says it has come up with a two-part solution.
"Beyond extensive vetting of our contractor partners, one of our big quality-control measures is the opportunity for our contractors to get many jobs from the same partner," explains Carl Delacato, Block's head of construction operations. "When you know that tomorrow's jobs depend directly on delivering for today's customers, you tend to move more diligently and more rapidly."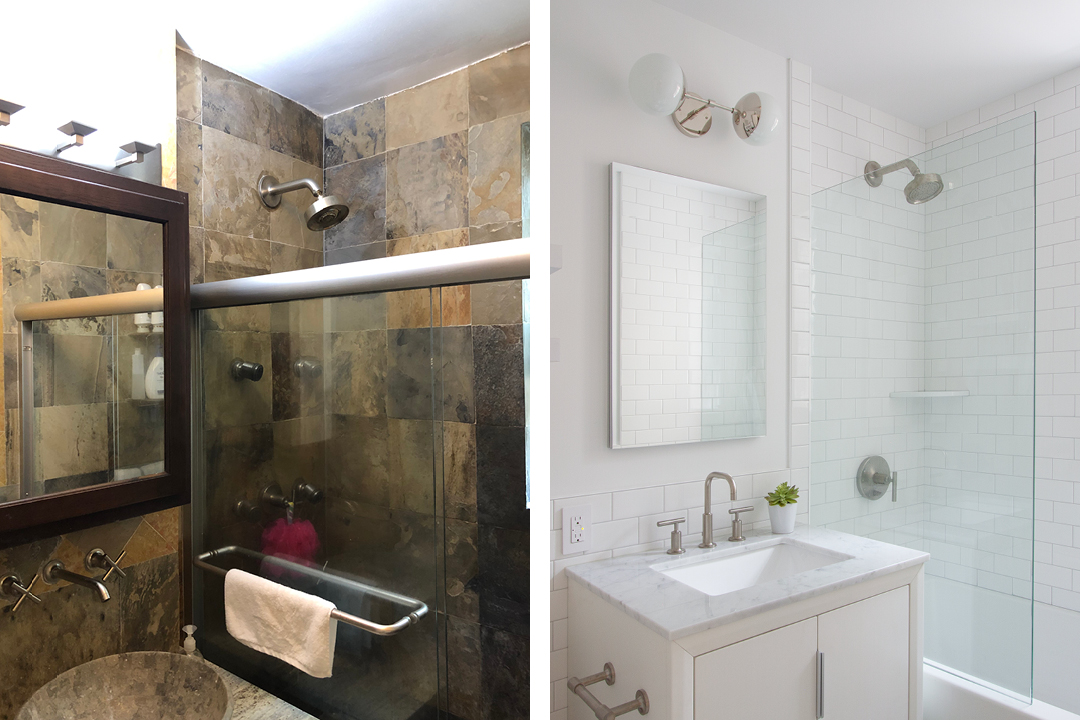 5) Paying way too much for a bland, generic renovation
In New York City, a typical midrange replacement-only bathroom renovation, with basic fixtures and no designer, costs over $28,000—or nearly $10,000 more than the national average, according to Remodeling Magazine.* The higher cost for renovations in the city can be attributed to a variety of uniquely New York factors.  
Block says it has streamlined the renovation process to enable them to deliver a high-end renovation for less than the cost of an average quality New York renovation.
"By limiting our catalog of materials, we get pre-negotiated volume discounts on luxury fixtures, faster creation of drawings and instructions, as well as more favorable labor rates from our partners," says Wang.  "The result is a renovation experience with a dedicated designer that in many ways more closely resembles Remodeling Magazine's $83,000 'upscale' New York renovation. Instead of $83,000, we deliver a similar quality product at an average all-in cost of $28,000."
6) Unpredictable delays that stress you out and cost you money
With smaller apartments and high density living, the stakes of a construction timeline are even more intense in New York—you can't shower at the gym or pay for a short-term rental forever. Time is of the essence, and the single biggest renovation timeline killer is the timely and accurate procurement of materials.
Block says it has a simple trick for staying on track: "We purchase 100 percent of materials in advance of construction, and can store them in warehouses on the homeowner's behalf," explains Wang. "This forward planning saves weeks of potential delays in your renovation."
Block claims that their average bathroom project takes only one to two months of planning and building approvals, and one month of construction—a vast improvement over the NYC average timeline of seven months of planning and four months of construction.
To learn more about Block or to get a quick estimate for your project, visit their website at blockrenovation.com or visit their open studio in Dumbo on Saturdays  (Details on their website).
*Overview of U.S. renovation in 2016 and 2017. Houzz
Brick Underground articles occasionally include the expertise of, or information about, advertising partners when relevant to the story. We will never promote an advertiser's product without making the relationship clear to our readers.